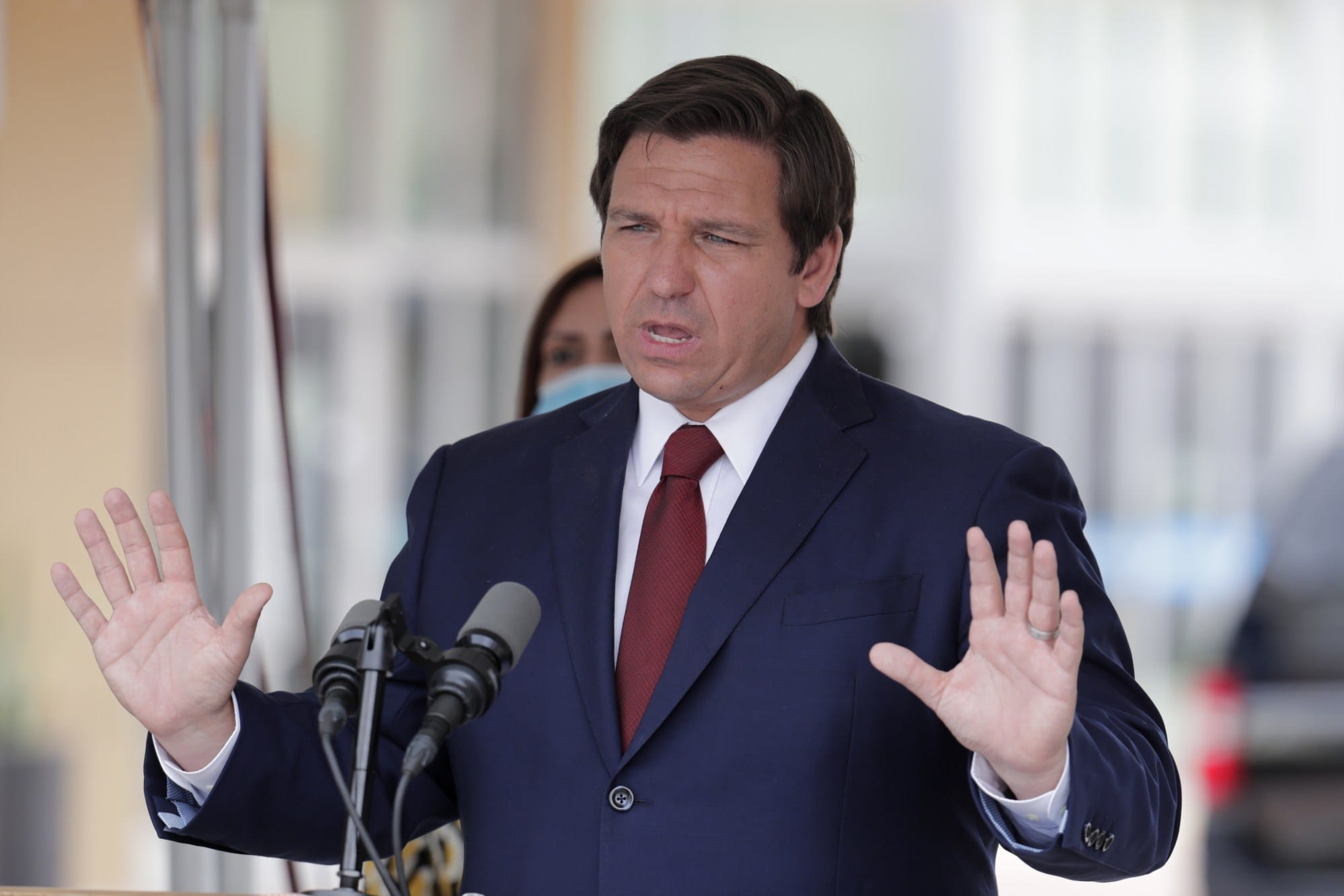 Several local mayors have pushed for more local control in responding to the pandemic.
Gov. Ron DeSantis is pushing back against reports he's stiff-arming South Florida mayors when it comes to the state's COVID-19 response plans.
As the Miami Herald reported, multiple mayors including Miami-Dade County Mayor Daniella Levine Cava and Miami Mayor Francis Suarez say they've struggled to meet with the Governor to discuss concerns about the state's reopening rules. On Monday, DeSantis rebuffed those claims while appearing at a news conference on environmental issues alongside Levine Cava.
"I congratulated her on her win and said, 'I'm willing to work with you on whatever we can to help the county.' This is an important part of our state," DeSantis said of Levine Cava and the county she leads after winning the mayoral race in November.
"She's a strong Mayor of a county that's bigger than like probably 20 states in our country. And so it's really, really significant."
He went on to argue that any ideological differences won't be a barrier to cooperating on the handling of COVID-19. DeSantis is a Republican. While Levine Cava ran in a nonpartisan mayoral contest, she's aligned with Democrats.
"I told her that she ran on a certain platform and she's going to pursue that, and if I don't agree with everything, I'm not going to come nitpick on that," DeSantis said. "I'm going to find examples where we can work together. So our door's always open."
Levine Cava did not address the topic during Monday's news conference, which focused on additional state funding to help preserve Biscayne Bay.
The Herald's report last week did detail efforts between the chiefs of staff for Levine Cava and DeSantis to set up a meeting regarding the COVID-19 pandemic. According to the Governor, the two talked about vaccine distribution as part of his visit to South Florida.
"We also had some facilities in Dade who were able to handle it and administer it," DeSantis said of the vaccine. "So we worked with them. And I told the Mayor if there are more facilities, if we can send more strike teams, we want to do that. We want to be helpful."
Other mayors say they've had no such luck. For weeks, several local leaders have pushed the Governor to loosen restrictions on preventative actions allowed at the local level. An executive order issued this past September blocks municipalities from collecting fines to enforce mask mandates.
Phase Three of the state's reopening plan also allows all businesses to open, and permits only a small number of regulations from municipalities.
"It's unmistakably clear that Florida's approach to managing this pandemic is failing pretty horribly," argued Miami Beach Mayor Dan Gelber last month. Cases have continued to rise into December.
Miami Mayor Suarez, a Republican, is pushing for more local control but has struggled to reach the Governor, according to last week's Herald report.
"I have made personal attempts, which have been unsuccessful," Suarez said. "I've asked people who have acted as emissaries. It hasn't worked."