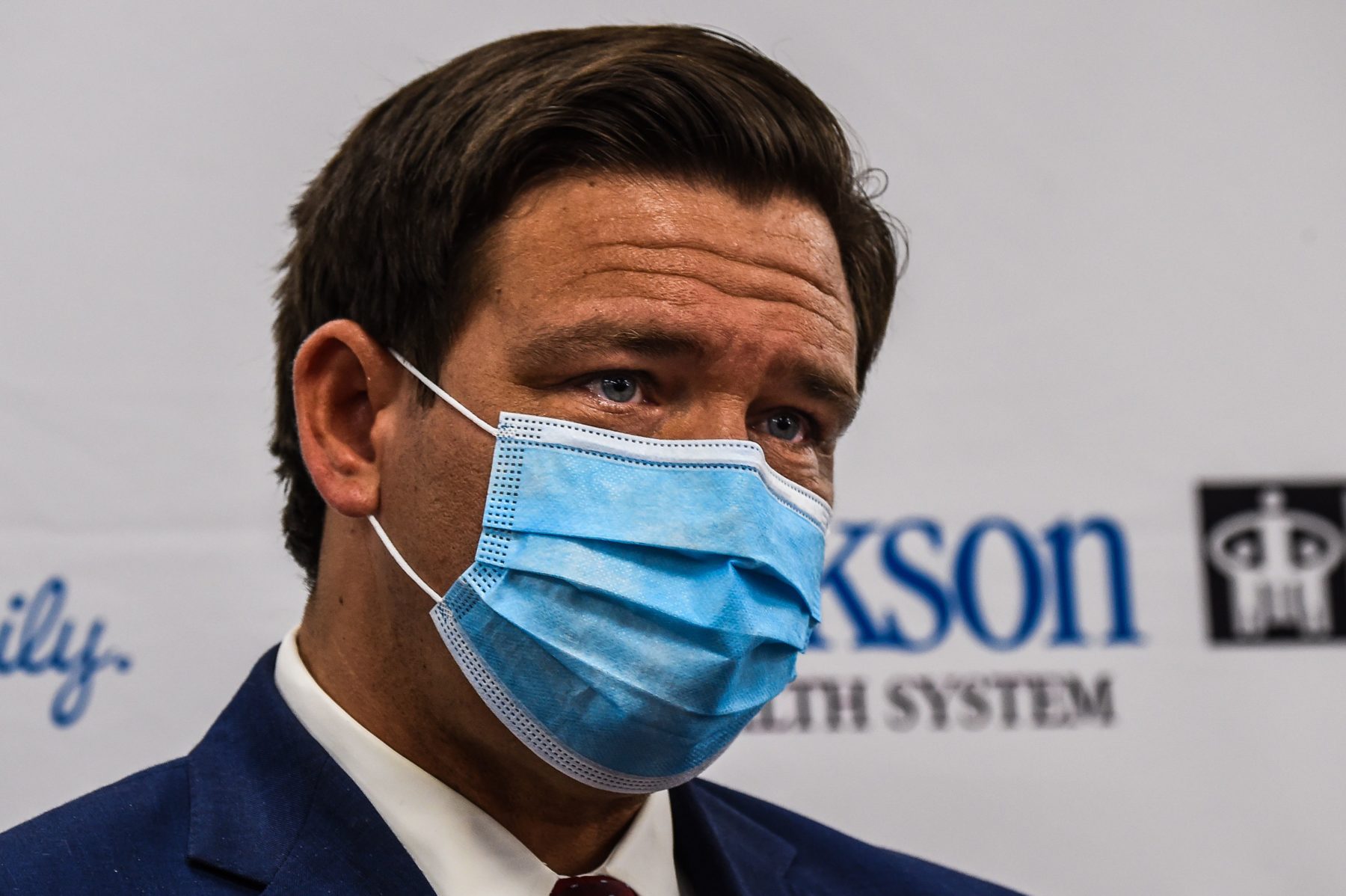 The nation is on day 10 of the vaccine rollout.
Floridians who are 65 and older are the next to get the COVID-19 vaccine, according to an executive order Gov. Ron DeSantis signed Wednesday.
As early as Monday, county health departments will be able to administer the vaccine to that age group and some who are extremely vulnerable to the COVID-19 disease. And once hospitals finish vaccinating their frontline workers, they can turn their effort to that cohort as well.
"Our seniors are going to be the first priority in the general community to receive the COVID vaccine," the Governor told reporters.
That had been the U.S. Centers for Disease Control and Prevention's initial guidance, but recommendations made this weekend instead called for essential workers and people 75 and older to be next in line. DeSantis told reporters he wanted to make Florida's stance clear.
With the nation now on day 10 of its vaccine rollout, 68,133 people have received a shot in the Sunshine State. This week, the state received 367,000 Moderna vaccine doses and 120,000 doses from a second shipment of Pfizer's formula. That's on top of around 180,000 Pfizer doses received last week.
Florida is expected to receive 750,000 total vaccine doses between Pfizer and Moderna by the end of the month and 1.5 million to 2 million by the end of January. Johnson & Johnson's single-dose vaccine could receive the U.S. Food and Drug Administration's green light as soon as February.
With 4.4 million people aged 65 and older and 3.1 million aged 70 and older, administering the vaccine to all who want it will take some time, and DeSantis warned people not to rush to their local hospital or health department right now. However, he noted that people will be able to sign up soon.
"Bear with us. Our priority is the elderly population," he said. "We have enough vaccine. We'll get it out. As we continue to get more and more, we'll make it broader and broader."
Florida is nearing the 10-month mark of the COVID-19 public health emergency. Speaking from Ascension Sacred Heart Hospital in Pensacola, the Governor reflected on the early days of the pandemic and the moments that have led to the vaccine distributions.
"When we first started this, I remember working with Sacred Heart to just try to get people to have a test in March and April," he said. "It was like there were no tests available. Built up a big infrastructure on that."
This week, 173 hospitals could receive the Moderna vaccine on top of the five that initially received the Pfizer formula. Unlike Pfizer's, Moderna's does not require ultra-cold storage.
Jennifer Henry, director of clinical operations at Ascension Sacred Heart Hospital Pensacola, thanked the Governor and the hospital's leadership for distributing the vaccine. Offering the shots has been the "most exciting work we've ever been able to provide," she added.
"We have been on defense for so long, we have poured tremendous hours, we have lost friends, we have lost patients," Henry said. "It's been tough. But over the last 24 hours … we are on the offense. We're fighting back. We are vaccinating."
View the executive order below: