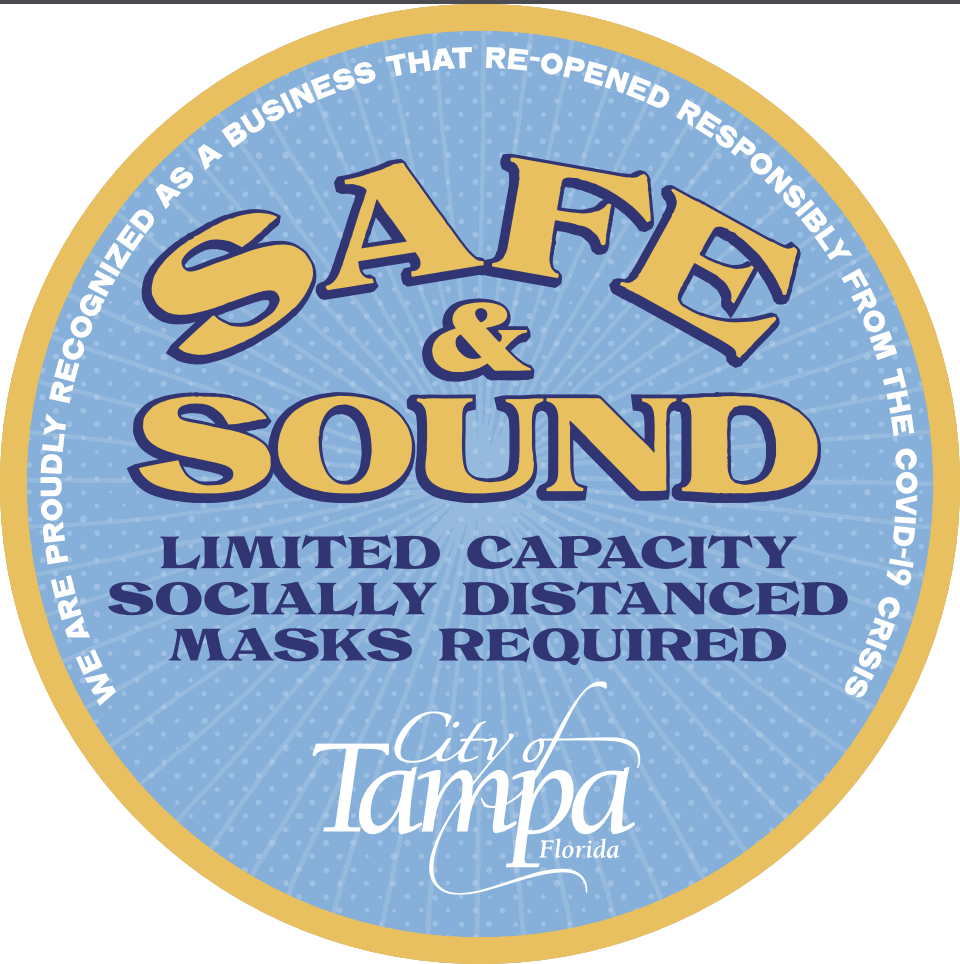 The Safe & Sound initiative was founded by local small business owners.
The city of Tampa is partnering with the Safe & Sound initiative to encourage local businesses to continue to operate while complying with COVID-19 safety measures.
The Safe & Sound campaign was founded by local small business owners who committed to operating their businesses safely by following CDC guidelines during the pandemic.
"I could not be more proud to call the City of Tampa home," said Mayor Jane Castor in a news release. "This grassroots effort, among myriad efforts like Lift Up Local and OneTampa, exemplifies just how strong our community is as a whole. When we get knocked down, we come together to get back up. As we say goodbye to 2020 and welcome 2021, the Safe & Sound initiative is just one more tool in our tool-belt to keep our residents and businesses safe from COVID-19."

The city is urging businesses to take the Safe & Sound self-assessment survey and comply with the Safe & Sound standards in order to earn a sticker to be displayed at their place of business.
"The founders of Safe & Sound are encouraged by the City's partnership," said Crowbar Ybor owner Tom DeGeorge in a news release. "What started as a few establishments trying to keep our employees and residents safe, has turned into a movement. We look forward to a continued relationship as we all reopen responsibly."
Businesses who take the Safe & Sound survey will be evaluated and given a sticker. 
This is one of the city's many campaigns to control the uptick in COVID-19 cases. Over the weekend, the city conducted 179 inspections to observe and enforce local COVID-19 mitigation ordinances. Between Thursday and Saturday, 12 citations were issued.
Hillsborough County surpassed 1,000 reported deaths last Tuesday, and confirmed four additional deaths from the virus on Monday, bringing the county's death toll to 1,038.
The City of Tampa will also extend Lift Up Local until the Spring to provide businesses with safe outdoor options for patrons.