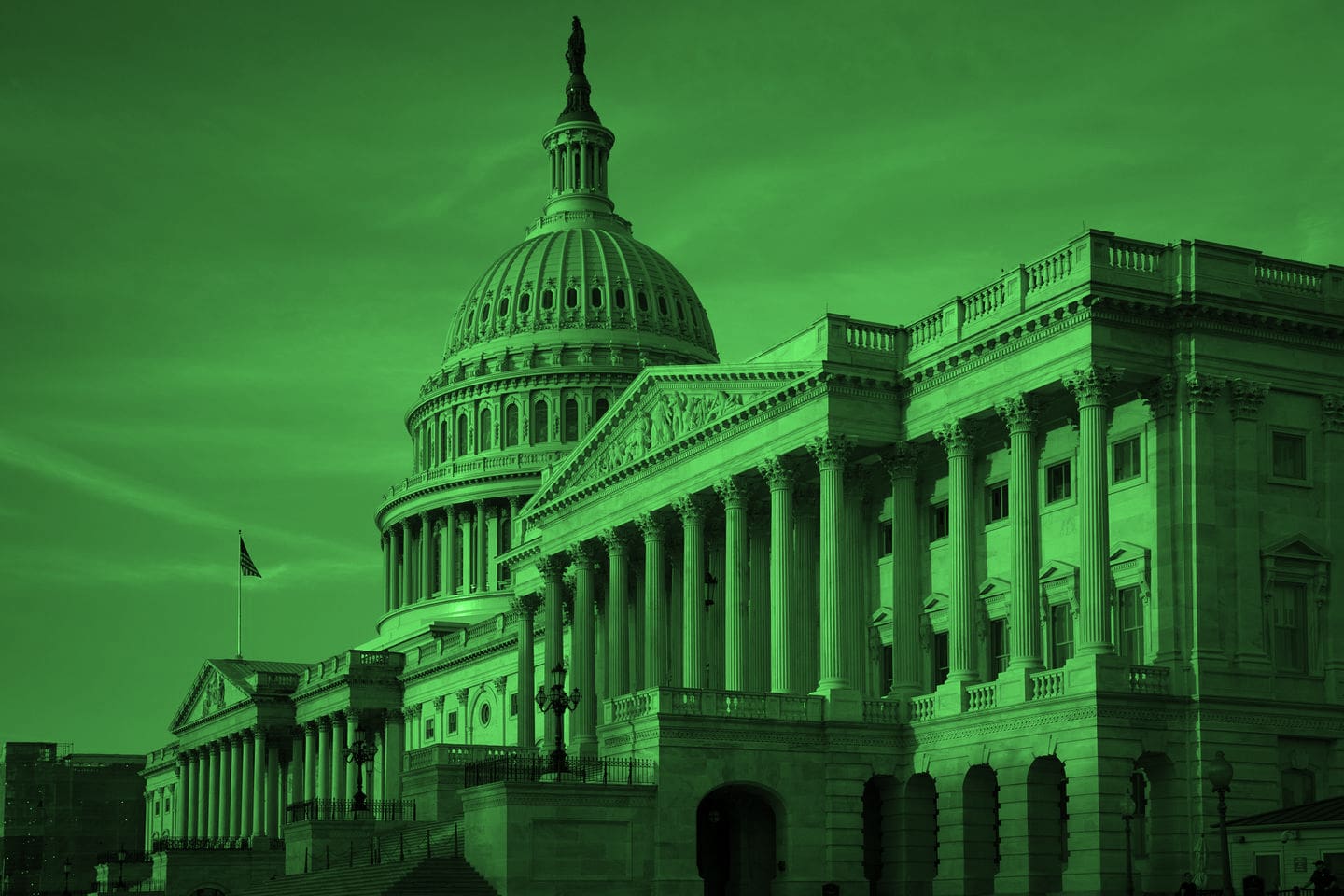 New year, new faces in Congress.
New class
This year's newest class of first-year lawmakers in the House of Representatives includes five new Florida delegation members, more newly minted Representatives than any other state in the union.
On Sunday, Republicans Kat Cammack, Scott Franklin, Byron Donalds, Carlos Giménez and Maria Elvira Salazar joined the ranks of federal officials.
The House convened for a rare Sunday swearing-in event, and thanks to concerns about the pandemic, members of Congress, including returning and new members of the delegation, cycled to the floor in small groups. (Salazar ultimately had to miss the event after testing positive for COVID-19; see below).
The Delegation reached out to Florida's newest members to learn the first priority they have now that they officially hold the title of Representative.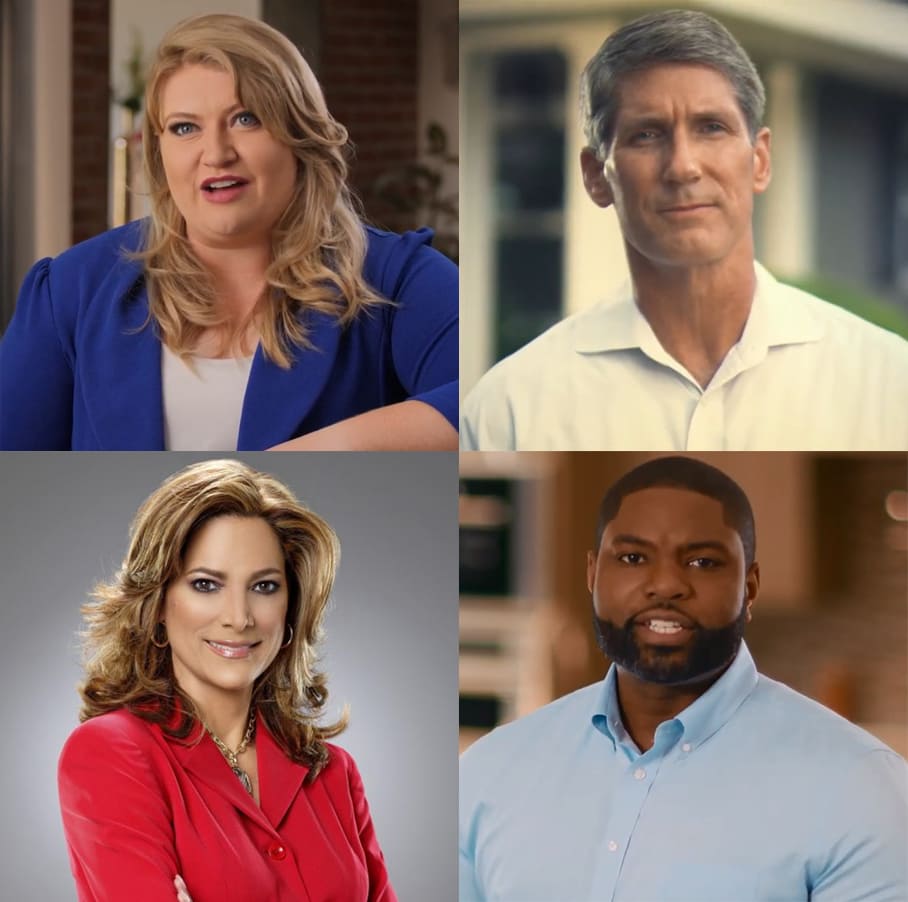 "My top priority for the 117th Congress is to promote and increase American opportunity," said Cammack, a Gainesville Republican. "Under that banner, you will see us pursue critical infrastructure like rural broadband, especially for the residents of Florida's 3rd District. COVID-19 has exacerbated the unreliability of internet service across the district, and I plan to develop a task force that will examine the gaps in coverage and research the infrastructure essential to repairing these connectivity lapses.
"In the immediate term, I will also support election integrity and security measures, objecting to the Electoral College result certification on Jan. 6. We've seen voting irregularities nationwide and we must ensure our elections are safe, secure, and free from partisan threats. Beyond the short-term issues that we will be facing in the 117th Congress, I will be focused on delivering top-notch constituent service and engaging in a substantial outreach program to hear from our district."
Franklin, who defeated incumbent Ross Spano in the GOP primary, expressed optimism as the new Congress began. "I want to thank my constituents for trusting me to serve as their congressman in the 117th Congress," he said. "My family and I are excited to be here in Washington, and I look forward to serving on behalf of Floridians in the 15th District. My office is here to assist you, and I can't wait to meet you all in the district."
Of course, veteran members of the Delegation who won reelection were sworn-in for new terms as well — many issued messages of gratitude to constituents.
"It's an honor to have the opportunity to serve Central Florida once again. I'll continue to work across the aisle to get things done & to earn the trust my constituents have placed in me," said Orlando Democrat Stephanie Murphy.
"I am ready and eager to continue our work for Central Florida's families," tweeted Kissimmee Democrat Darren Soto. "Let's do this!"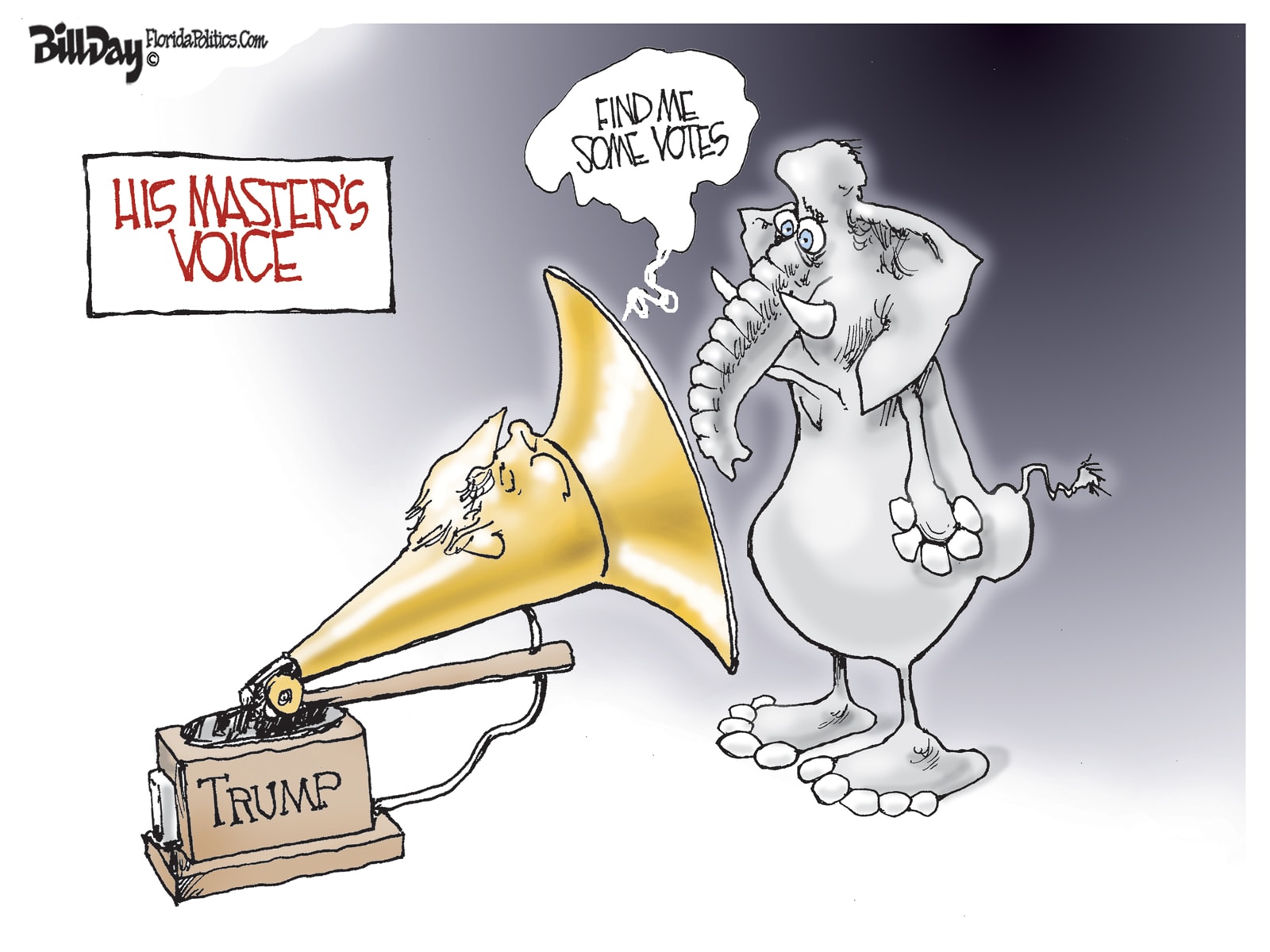 Electoral College crash course
While most federal elected officials took their oath with the start of a new Congress, there is still the need to settle one significant race. Certification of the Electoral College results declaring Joe Biden as the next President will land before Congress on Wednesday. As President Donald Trump pushes even now for states to review their totals (in typically controversial fashion), many Republicans in Florida's Delegation signaled they would vote against certifying Biden's win.
Franklin, who will make one of his first votes against the ordinarily routine procedure, said he's doing so because House leadership won't take serious allegations of election irregularities. "The Democrats showed the country that they were willing to deploy any tactic to ensure that Donald Trump was not reelected as President of the United States," he said. "From the partisan impeachment witch hunt to mass mailing unsolicited ballots, the other side willing(ly) used every option available to sway the 2020 election in their favor. While I unequivocally support a peaceful transfer of power in our esteemed democracy, it must be done in accordance with fairness, transparency and integrity."
Other freshmen, including Donalds and Cammack, also say they will vote against certification. So does Stuart Republican Brian Mast, who was elected the same year as Trump in 2016. That's notable as Mast had not signed onto a brief supporting a Texas lawsuit asking the Supreme Court to toss four states' slates of electors. Nine other Florida Republicans still in office did. Two, Matt Gaetz and Bill Posey, signaled they would fight certification and feel Trump should get a second term.
But so far, nobody not already in Trump's corner has found any argument compelling. With courts repeatedly rejecting his legal team's arguments, Democrats characterized any challenge of Biden's win as an affront to democracy. News of Trump's recent solicitation of Georgia Secretary of State Brad Raffensperger to "find" more than 11,000 more Trump votes only angered some delegation members further.
"The call between the President and Georgia's Secretary of State is deeply troubling," posted West Palm Beach Democrat Lois Frankel. "Donald Trump continues to show that he cares more about himself than he does our democracy."
There remain members on the fence. Delegation Co-Chair Vern Buchanan, the only sitting Republican from Florida to publicly congratulate Biden, said he's willing to hear the challenge presented in Congress on Wednesday.
"For anyone who thinks Congress lacks the moral or constitutional authority to question the Electoral College certification, I refer you to Nancy Pelosi's statement in 2005 when she called such an action 'democracy at work,'" Buchanan said. "Pelosi supported fellow Democrats who were challenging George W. Bush's certification, saying, 'The Representatives of the American people in this house are standing up for three fundamental American beliefs: the right to vote is sacred; that a representative has a duty to represent his or her constituents, and that the rule of law is the hallmark of our nation.' I intend to follow Wednesday's debate in Congress with Nancy Pelosi's words in mind."
Tackling 230
While Sen. Marco Rubio voted to override Trump's veto of the National Defense Authorization Act, he issued a statement on New Year's Day, making clear he shares the President's concern about the infamous Section 230 tech protections.
"I was among the first people in Washington to suggest that we remove blanket immunity for Big Tech companies, and I was already planning to file a bill early in the new Congress to do that," the Miami Republican said.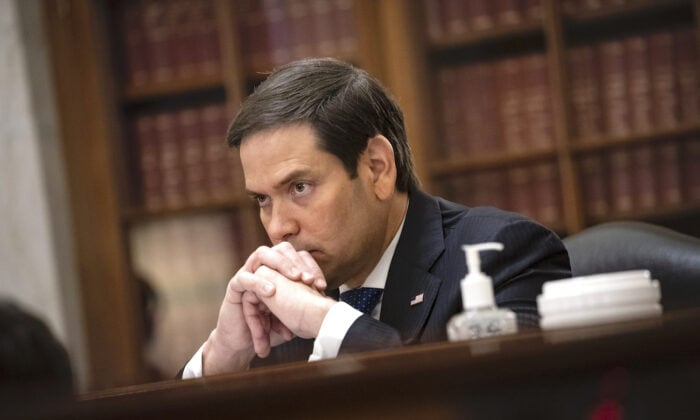 Rubio noted that he joined a formal request in June for the Federal Communications Commission to review Section 230, which grants liability protections to internet forums and social media platforms while allowing them to remove and moderate content deemed inappropriate. Joining in the request were fellow Republican Senators Kelly Loeffler of Georgia, Kevin Cramer of North Dakota and Josh Hawley of Missouri.
Florida's senior Senator later joined Hawley, Loeffler, Arkansas Republican Tom Cotton and Indiana Republican Mike Braun to introduce the Limiting Section 230 Immunity to Good Samaritans Act in the Senate, which would require a good faith standard in service terms and instate a $5,000 fine for companies that violate them.
Rubio committed to pursuing reform on Big Tech regulations. But he maintained attaching that fight to the defense budget forced Congress to override Trump's veto, a first for this President.
"If this bill doesn't become law, our men and women in the military won't get their pay raise, a new program to take on China won't begin, and the rebuilding of Tyndall Air Force Base in Northwest Florida will be delayed," Rubio said. "We don't have to let these important priorities die in order to deal with Big Tech. We should let this become law and then move to deal with the outdated and undeserved special treatment social media companies receive."
Hotshots
While there's been concern whether COVID-19 vaccines are making their way to the general public fast enough, Sen. Rick Scott said he's satisfied with the progress. After Florida was allocated 1.28 million doses by New Year's Day, he praised the Health and Human Services Department for distributing 20 million such shots nationwide.
"I'm proud of the hard work by so many in the administration to develop and quickly distribute this vaccine to the states," the Naples Republican said.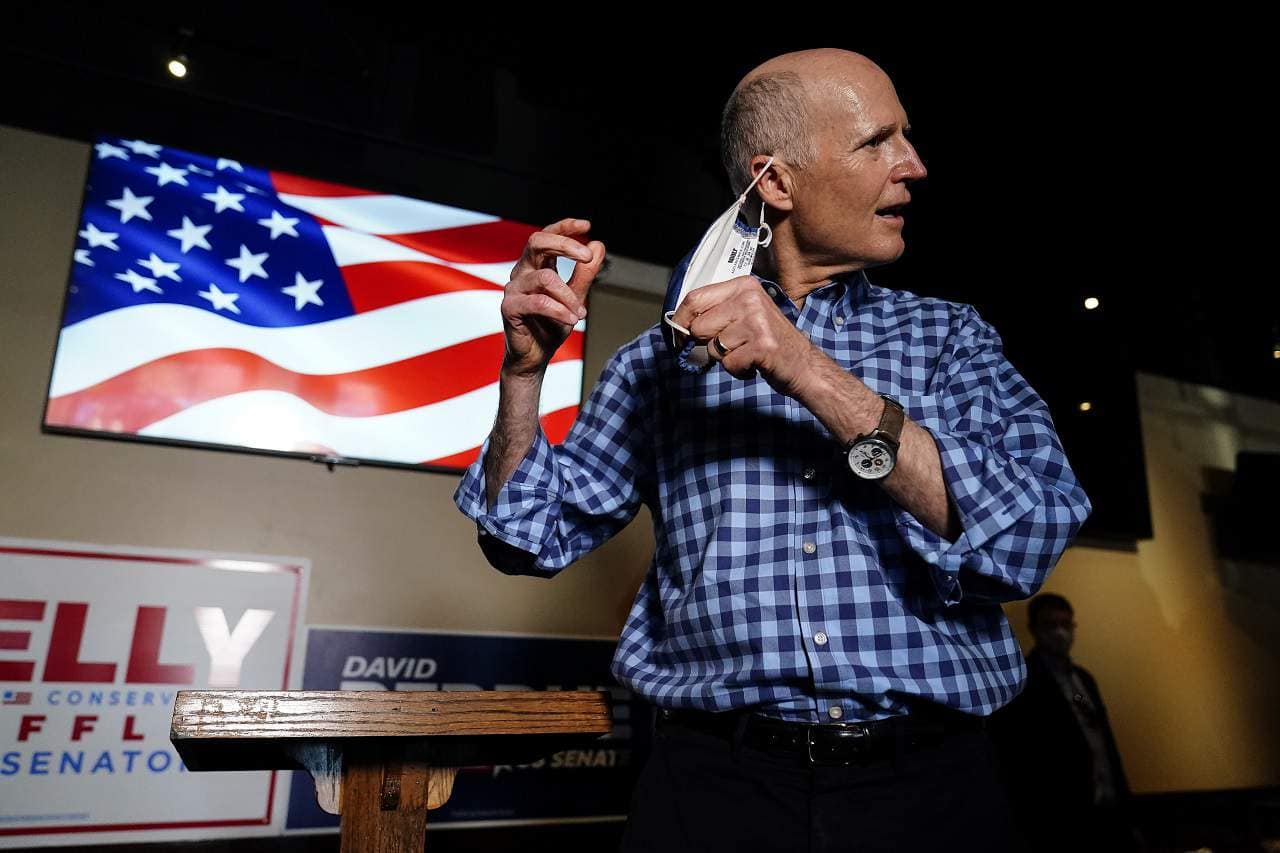 "HHS has sent our states millions of doses of vaccines this month. The priority now must be to make sure the elderly and at-risk populations, as well as our health care workers, have access to the vaccine first. That's why my staff and I made the decision to wait to get the vaccine at the appropriate time, and I've asked that my office's allotment be given to vulnerable populations that need the vaccine most. We aren't successful until everyone who wants a vaccine can get one. Every state needs an orderly, transparent process for getting these vaccines out, and they need to do it now. There is no excuse."
The former health executive has long eyed the distribution plan as the endgame on the pandemic draws near. He sent a letter to HHS Secretary Alex Azar in November pushing for a detailed plan to be unrolled.
Notably, many reviews of Azar's progress were less generous. In October, Azar initially promised to roll out 100 million doses by the end of 2020, then amended that figure to 40 million. With 2020 now drawn to a close, states only received half those doses before the end of the year.
Getting Luckey
Fort Walton Beach Republican Matt Gaetz this weekend celebrated more than the start of a third term. The Congressman announced his engagement to Ginger Luckey, a California financial analyst and sister to Oculus VR founder Palmer Luckey.
Notably, Palmer Luckey is best known for his work in virtual reality gaming. As far as politics, he left an executive position at Facebook in 2017 after it came to light through an investigation by The Daily Beast he'd financed the pro-Trump online group Nimble America. Considering Gaetz's social media serves as a pro-Trump digital space of its own, it makes some sense he would become connected with the Luckeys.
It's unclear how long Gaetz and Luckey have been together, but the two attended the New Year's Eve party at Mar-a-Lago last week, where Gaetz proposed. News first broke thanks to a post by Fox News host Jeanine Pirro, who was also in attendance and tweeted a blurry photo of the couple shortly after the Representative's proposal won approval from his bride-to-be.
The couple earlier this month appeared in another picture on Gaetz's timeline, one where the two posed in front of a White House portrait of Ronald Reagan. Gaetz tweeted he "got a pic w two cool Californians."
There's no word yet on wedding plans.
#TheBestIsYetToCome pic.twitter.com/s8hih6qvbg

— Ginger Luckey (@LuckeyGinger) January 3, 2021
Cammack staffs up
Gainesville Republican Cammack returned to the hill this week as a U.S. Representative after previously working for predecessor Ted Yoho. That means she will be overseeing a team of her own, including quite a few veterans from the office.
"We're excited to pursue an aggressive and meaningful legislative agenda during my first term in office, and I know this team will be instrumental to our success," Cammack said.
Larry Calhoun, Yoho's chief of staff, will stay on in the role under Cammack. The University of Florida graduate has worked for more than a dozen years on Capitol Hill. Jessica Norfleet, who served as a district director for Yoho, will now serve as Cammack's deputy chief of staff. Outside her legislative staffing work, Norfleet holds a license as a Florida contractor and has long run a business in the state, giving her expertise in small business needs. She's also an advocate for agriculture.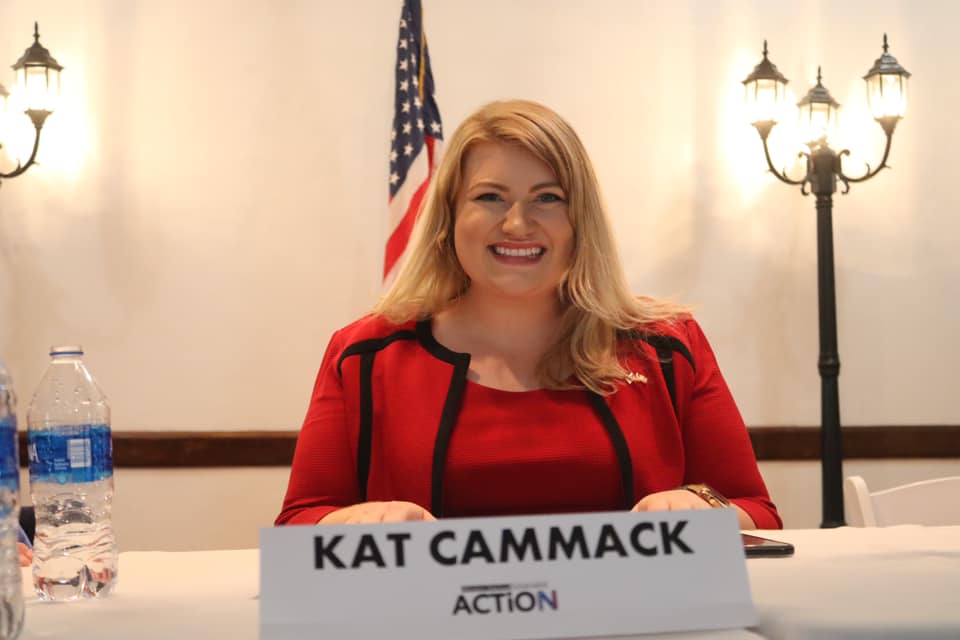 Joshua Woodward will stay on as legislative director, a post he held for Yoho in addition to advising on agriculture and trade issues. Notably, Woodward previously worked for North Carolina Republican Mark Walker, now chair of the Republican Study Committee, for which Cammack was recently tapped as the Steering Representative for the freshman class.
Dorothy Richardson will also stay in the office, working as Cammack's constituent advocacy director. She previously worked for Yoho and Florida's 3rd Congressional District on constituent relations, casework and advocacy. She's also a UF grad. Fresh faces on Cammack's team include Adeline Sandridge, the Congresswoman's communications director, and Dave Hill, the office's veterans and military liaison. Sandridge previously worked for Washington, D.C. public affairs firm Hamilton Place Strategies. Hill worked for 26 years in the Air Force and 22 years at Florida's Department of Veterans' Affairs.
Post-prison continuity of care
With his criminal justice background, Jacksonville Republican John Rutherford witnessed firsthand how many of those completing prison terms face challenges returning to society. Now, the former Sheriff hopes legislation just signed into law will help address that.
On Monday, Trump signed into law the Crisis Stabilization and Community Reentry Act of 2020 (SR 3312), which Rutherford introduced in the House with Maryland Democrat David Trone. The legislation expands mental health services for those exiting the prison system. Rutherford said this should provide a continuity of care that aids people at the most significant recidivism risk.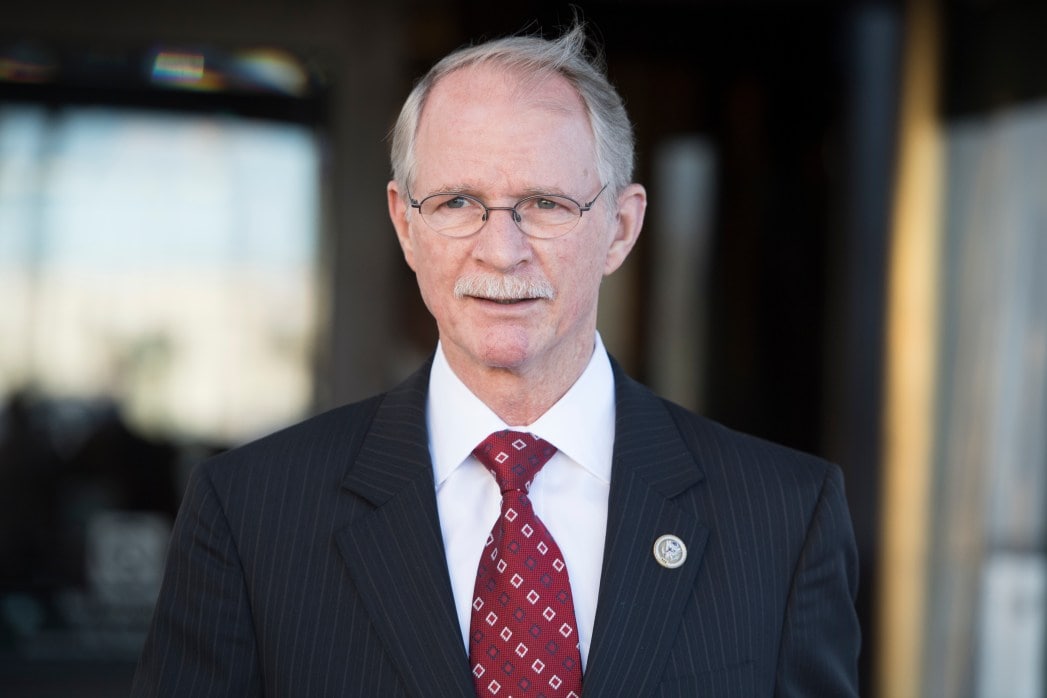 "Throughout my time in law enforcement, I saw many individuals reoffend time and time again with the same offenses involving substance abuse and mental health issues," the Congressman said. "Those exiting the prison system face numerous challenges as they go back to their communities, often with little or no support.
"Providing inmates mental health and addiction support during and after incarceration will save lives, save money, and reduce crime and recidivism."
He noted that about one in seven inmates in prison and one in four in jail reports serious psychological distress while incarcerated. The bipartisan legislation makes sure those individuals don't lose clinical support when they finish their sentence.
"We are facing a mental health crisis that has only been made worse by the COVID-19 pandemic, and incarcerated populations are bearing the brunt of it due to the lack of social distancing and safety measures," noted Trone. "Every American deserves access to high-quality mental health care, and this bill will help us make this a reality by ensuring that incarcerated individuals can access treatment should they need it."
Murphy leads Blue Dogs again
Winter Park Democrat Stephanie Murphy is returning for another term as leader of the House Blue Dogs.
The 18 members of the Blue Dog Coalition reelected her as co-chair of administration in the 117th Congress. That essentially is the top chair of the caucus of Democrats who tend to be moderates on federal fiscal and national security issues.
Murphy first rose to that position two years ago for the 116th Congress. She is only the second leader in the Blue Dog's history to serve consecutive terms in that role.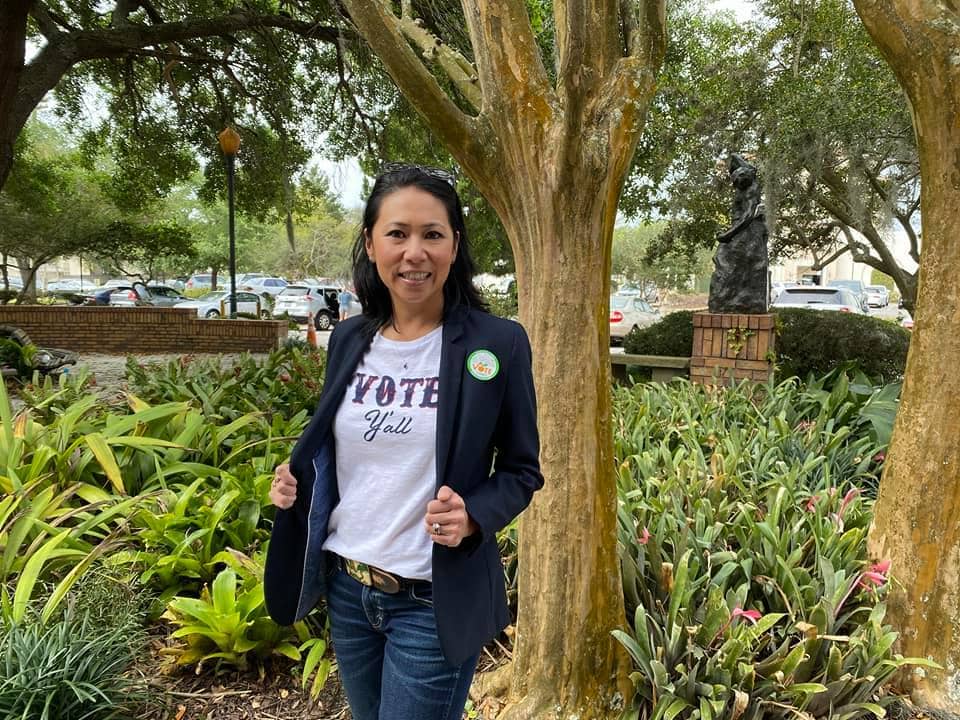 The coalition also elected Rep. Ed Case of Hawaii as co-chair of policy and Rep. Tom O'Halleran of Arizona as co-chair of communications.
"I am grateful for the opportunity to again lead this principled and pragmatic group of House Democrats," Murphy said. "As our government navigates this unprecedented health and economic crisis, Blue Dogs will continue to reach across the aisle to find common ground and improve the lives of Americans. In this new Congress, our coalition remains committed to pursuing bipartisan cooperation, being fiscally responsible, and protecting our national security. We look forward to being constructive allies in the fight to secure our children's future and ensure our country emerges from this moment stronger than before."
Advancing equality or stifling the minority?
The first major fight to seize the House floor turned out not to be the Electoral College but a battle over House rules. Shortly after Democrat Pelosi won another term as Speaker by a narrow margin, Republicans pushed back on changes intended to be inclusive, but which the minority caucus said could stifle dissent.
For his part, Pinellas Democrat Charlie Crist defended the rules package he helped craft. He pushed for a piece of the Committee Oversight Plans that addressed discrimination. He wanted a line that promised to "give priority consideration to including in the plan a discussion of how the committee's work will address issues of inequities on the basis of race, color, ethnicity, religion, sex, sexual orientation, gender identity, disability, age, or national origin." In practice, Crist imagines the Congressional Budget Office scoring racial and ethnic impacts for legislation the same way it calculates other consequences to legislation.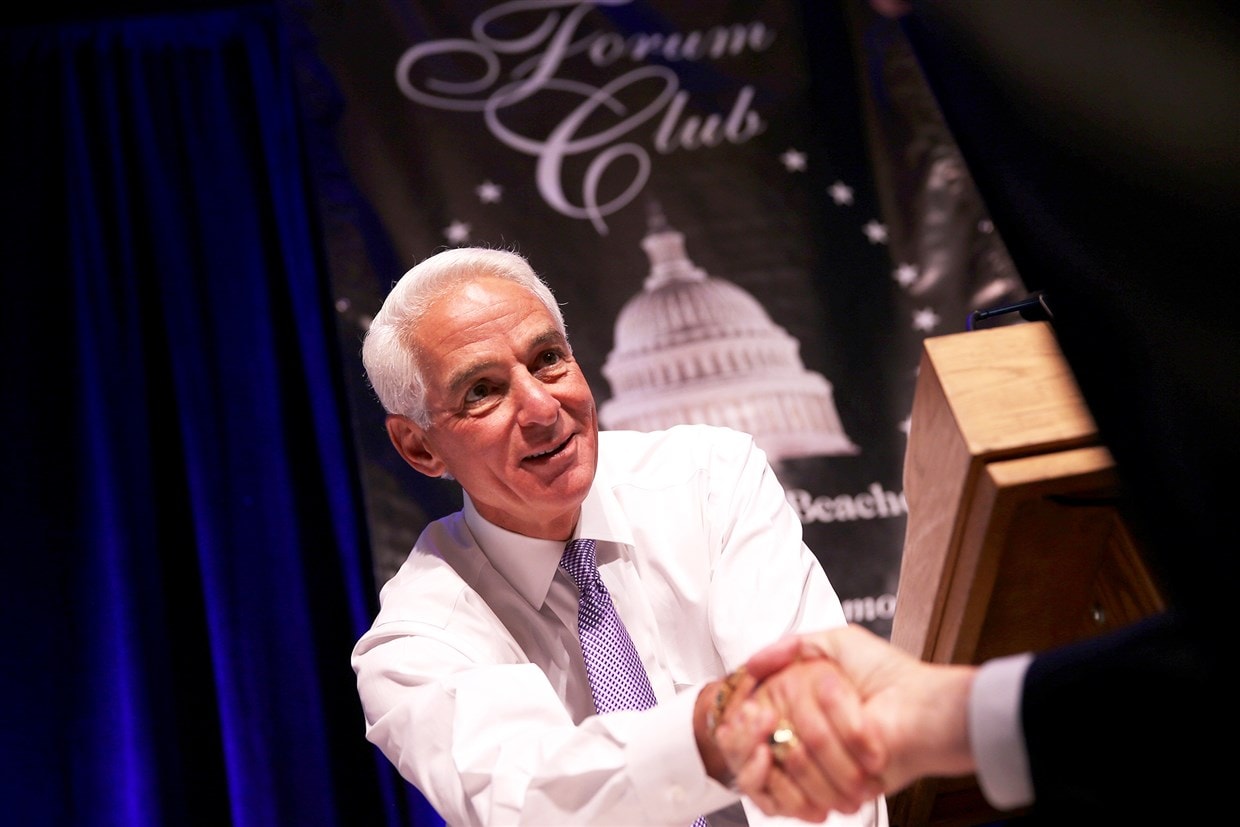 "We struggle in our country with equality. Why?" Crist said on the floor. "The color of somebody's skin? Their ethnic background? Who they might love? I think it's important to recognize that above me are the words e pluribus unum — out of many, one. We're all children of God. If we so choose, we can bring people together. We can start here, and we can begin right now. We need to remember the words kindness, respect, decency, compassion, empathy."
The Congressman pointed to yellow wristbands he wears daily to remind him to practice the Golden Rule — do unto others as he would want done to him. The House rule proposal, he said, would help advance that simple practice.
But Republicans looked to the rules package with trepidation. Minority Leader Kevin McCarthy spoke in particular against new limits on motions to recommit and not allowing to include instructions in motions, which are tools used by the minority caucus to shape policy and impact underlying bills.
Within the delegation, Rep. Greg Steube, a Sarasota Republican, dismissed the changes as a power grab by Democrats clinging to a majority 10 seats slimmer than it was two years ago. "New year, same partisan games," he tweeted. "Pelosi is trying to hijack this Congress' rules package to silence the voices of the minority party and the millions of Americans that we represent. We won't stand for this."
Buchanan agenda
Delegation Co-Chair Buchanan wasted no time kicking off the new Congress. After being sworn in for an eighth term, the Longboat Key Republican filed 10 new bills, tackling matters from reopening the economy to combating red tide. But the Congressman also committed to helping colleagues make the next two years productive.
"2021 will be a year of recovery and rebuilding," Buchanan said. "We need to make sure people are safe and have jobs to return to."
The move comes fresh off Buchanan comfortably winning reelection — despite facing a DCCC-recruited opponent — by double digits. His win was primarily on a foundational message touting 22 initiatives introduced over seven terms that ultimately passed into law. Clearly, looking to boost that number almost by half again will be ambitious.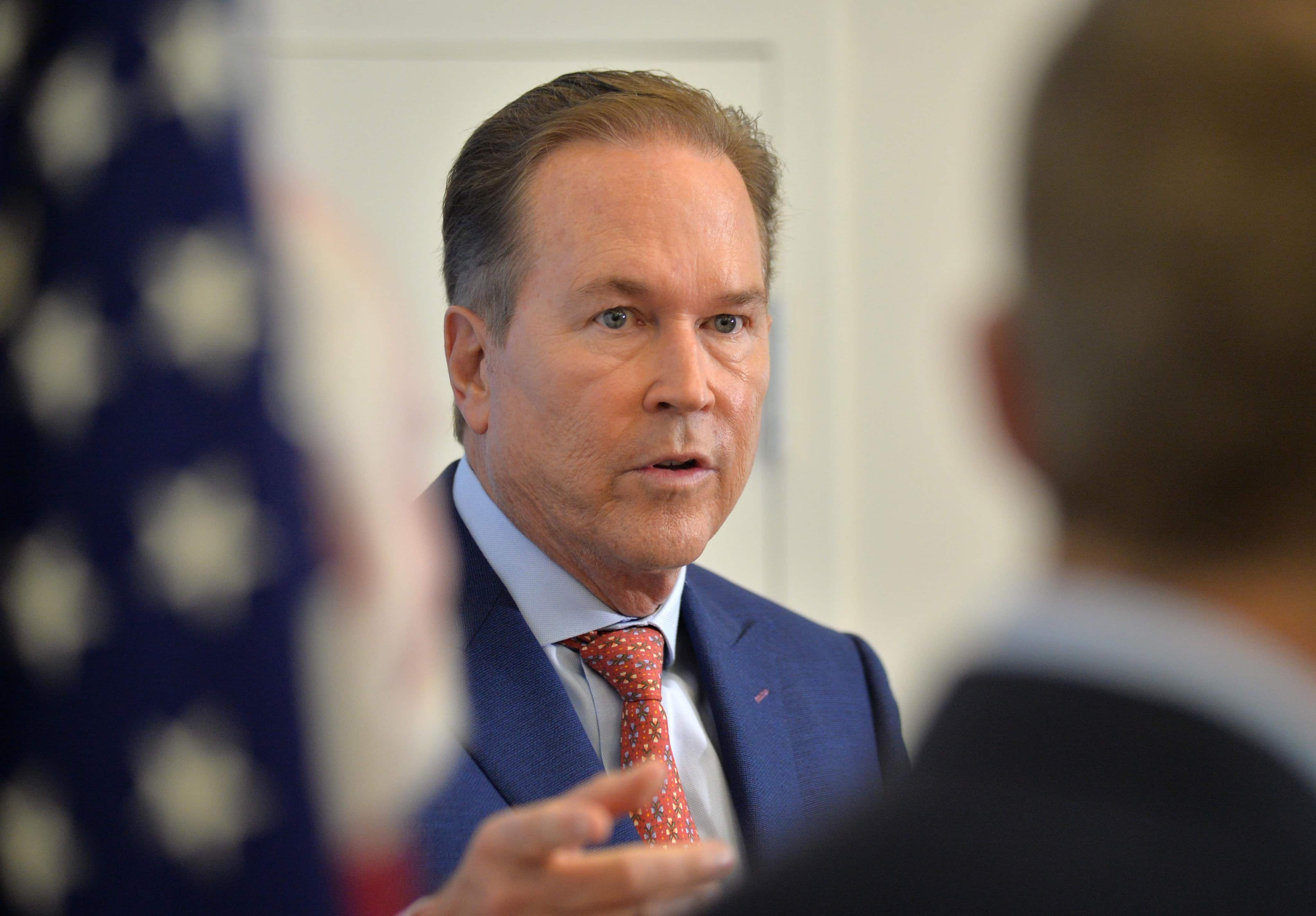 But as a member of the powerful Ways and Means committee, the veteran sits in a good place for getting things done, even as part of the minority soon to be sending legislation to a Democratic President.
His docket includes legislation creating a federal stockpile of critical drugs, so the nation won't rely on China and other countries. He also wants to list red tide blooms as disasters to make coastal communities like Florida's 16th Congressional District eligible for aid in case of algal outbreaks.
In the tough-on-crime category, Buchanan filed the Criminal Alien Gang Member Removal Act, targeting groups like MS-13, and The Thin Blue Line Act, which boosts punishment for those who kill police or first responders. He filed legislation expanding funding for the Children's Health Insurance Program and wants a study on overmedication and veteran suicides. As for his fiscal hawk side, Buchanan filed legislation blocking a pay raise for Congress if it can't balance a budget, and he proposed a constitutional amendment requiring the body to do so.
He also wants to carry some Florida matters to the federal level, including expanding a childlike sex doll ban nationwide and eliminating clock changes for daylight saving time.
Coronavirus crashes the party
While being sworn into Congress for the first time is something no member wants to miss, COVID-19 boasts an agenda all its own. Salazar missed the Washington ceremony after testing positive for the coronavirus. Her office revealed the Miami Republican was admitted to Doctors Hospital in Miami with heart arrhythmia. She ended up being diagnosed with COVID-19. The Congresswoman ended up being treated and released a day later but self-isolated for 14 days as she recovered.
"I am incredibly thankful to the tireless front-line medical workers in our community, who help so many people combating the COVID-19 pandemic. I am in quarantine at home and getting better each day," she said in a news release. "I look forward to hitting the ground running for my community once it is medically permissible."
She's not the first to deal with a positive COVID-19 test. Donalds missed a chance to introduce Trump at a Fort Myers rally this year after testing positive in October. Gimenez and his wife tested positive shortly after the election. Early in the pandemic, Miami Republican Mario Diaz-Balart became the first member of Congress to become infected. Panhandle Republican Neal Dunn and Space Coast Republican Michael Waltz soon followed. Gaetz, along the way, tested positive for antibodies, a sign he was exposed to the virus as well. And Sen. Scott also faced a bout with the disease this spring.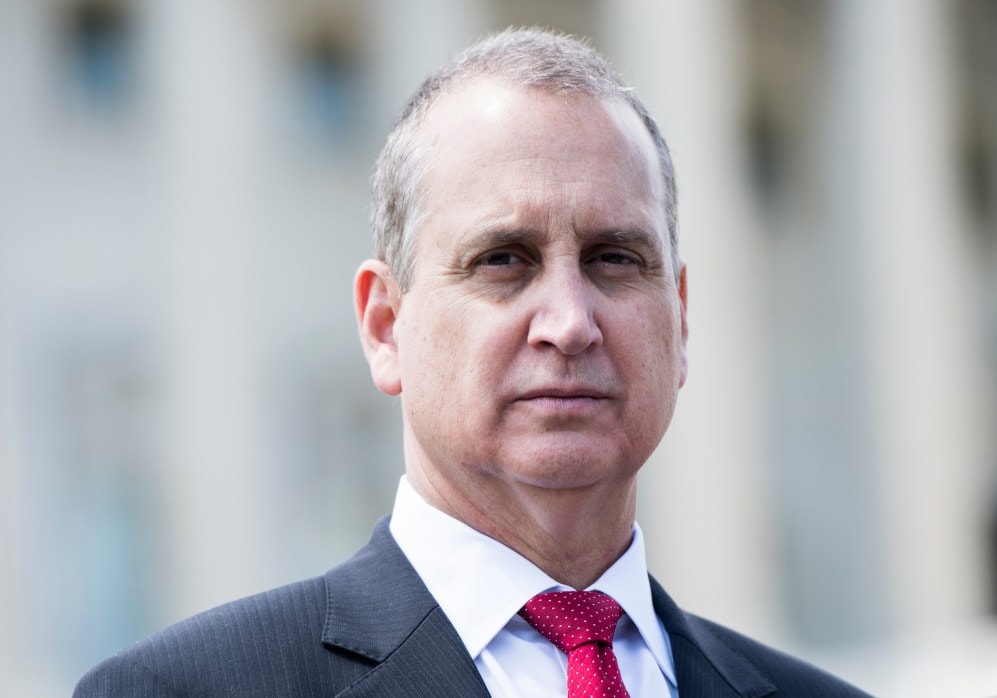 But thus far, all members have endured and recovered. That's important to recall considering another absence from freshman class photos this year. The same day members were sworn-in for two-year terms, the body held a memorial service for Louisiana Republican Luke Letlow, who won election to Congress just before his infection with the coronavirus; he later died from the illness. The loss of the 41-year-old dealt a blow to many of his incoming colleagues.
"This morning, as I look at the Christmas card that Luke and his family sent mine, I am disheartened, sad and shocked," Cammack said. "Please join me in praying for his young family and his team."
On this day
Jan. 5, 1949 — "President Harry Truman delivers his Fair Deal speech" via History.com — President Truman announces, in his State of the Union address, that every American has a right to expect from our government a fair deal. Referring to former President Franklin Roosevelt's New Deal policies, Truman announced his proposed domestic policy reforms, including national health insurance, public housing, civil rights legislation, and federal aid to education. He advocated an increase in the minimum wage, federal assistance to farmers, an extension of Social Security, and urging the immediate implementation of anti-discrimination policies in employment.
Jan. 5, 1983 — "Elizabeth Dole to Head Transportation Department" via The Washington Post — President Reagan said he would nominate Elizabeth Hanford Dole, a member of his White House staff, to head the Department of Transportation. She would succeed Drew Lewis, who resigned last week to take a job in private industry. The President praised Dole, saying she "has been performing magnificently as my assistant for public liaison at the White House." Dole, 46, would be the second woman in Reagan's Cabinet, joining U.N. Ambassador Jeane J. Kirkpatrick, and the first to head a department.