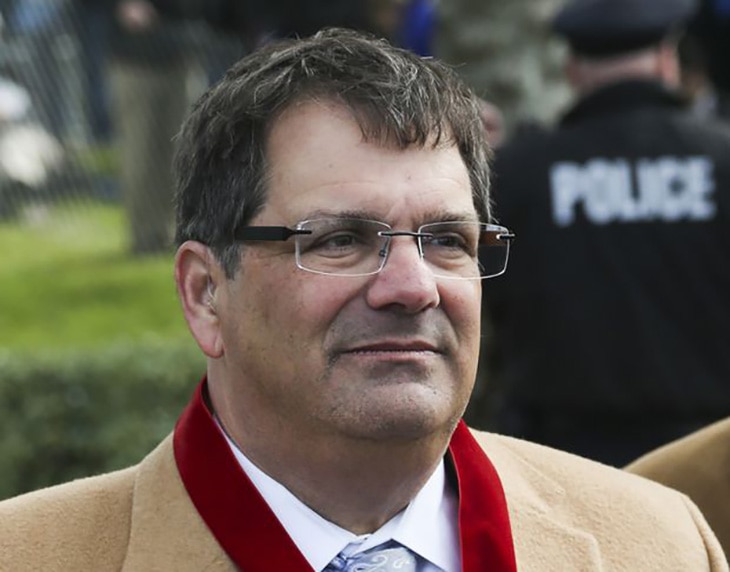 He tested positive on Wednesday morning.
Rep. Gus Bilirakis has tested positive for COVID-19, his office said.
The Clearwater Republican tested positive Wednesday morning in Washington. Congress was scheduled to vote on certification of the Electoral College results and President-elect Joe Biden's win over Donald Trump. But because of his diagnosis, Bilirakis was not in attendance in the pro forma session for any discussion.
"[The Congressman] will not be on the House Floor for today's debate. In accordance with CDC guidelines and upon the advice of the House Physician, the Congressman is in quarantine," said Bilirakis spokesperson Summer Blevins.
The news came before lawmakers were evacuated from the Capitol after a mob of Trump supporters breached security and entered the building.
It was unclear what prompted Bilirakis, who represents Florida's 12th Congressional District, to get tested, but the certification hearings required the full House and Senate physically in attendance in the same chamber. For such events, participants are often asked to be tested for the coronavirus as a precaution.
Bilirakis had not indicated if he planned to challenge any states' electors. The Congressman was among more than 100 members who signed onto an amicus brief supporting a Texas lawsuit to toss slates of electors for four states over election irregularities. The Supreme Court rejected the case.
Bilirakis is at least the eighth member of Florida's congressional delegation to test positive for COVID-19. Rep. Maria Elvira Salazar, a Miami Republican, had to miss her swearing-in after testing positive. Early in the pandemic, Miami Rep. Mario Diaz-Balart became the first member of Congress to become infected. Panhandle Rep. Neal Dunn tested positive shortly after.
Rep. Carlos Giminez tested positive in November shortly after his election. Rep. Byron Donalds tested positive before a Trump rally in the fall.
Rep. Michael Waltz, a St. Augustine Republican, tested positive in November.
While Rep. Matt Gaetz did not test positive for COVID-19, he did test positive for antibodies in November, an indication he may have previously been infected unknowingly.
______
Florida Politics reporter Kelly Hayes contributed to this report.