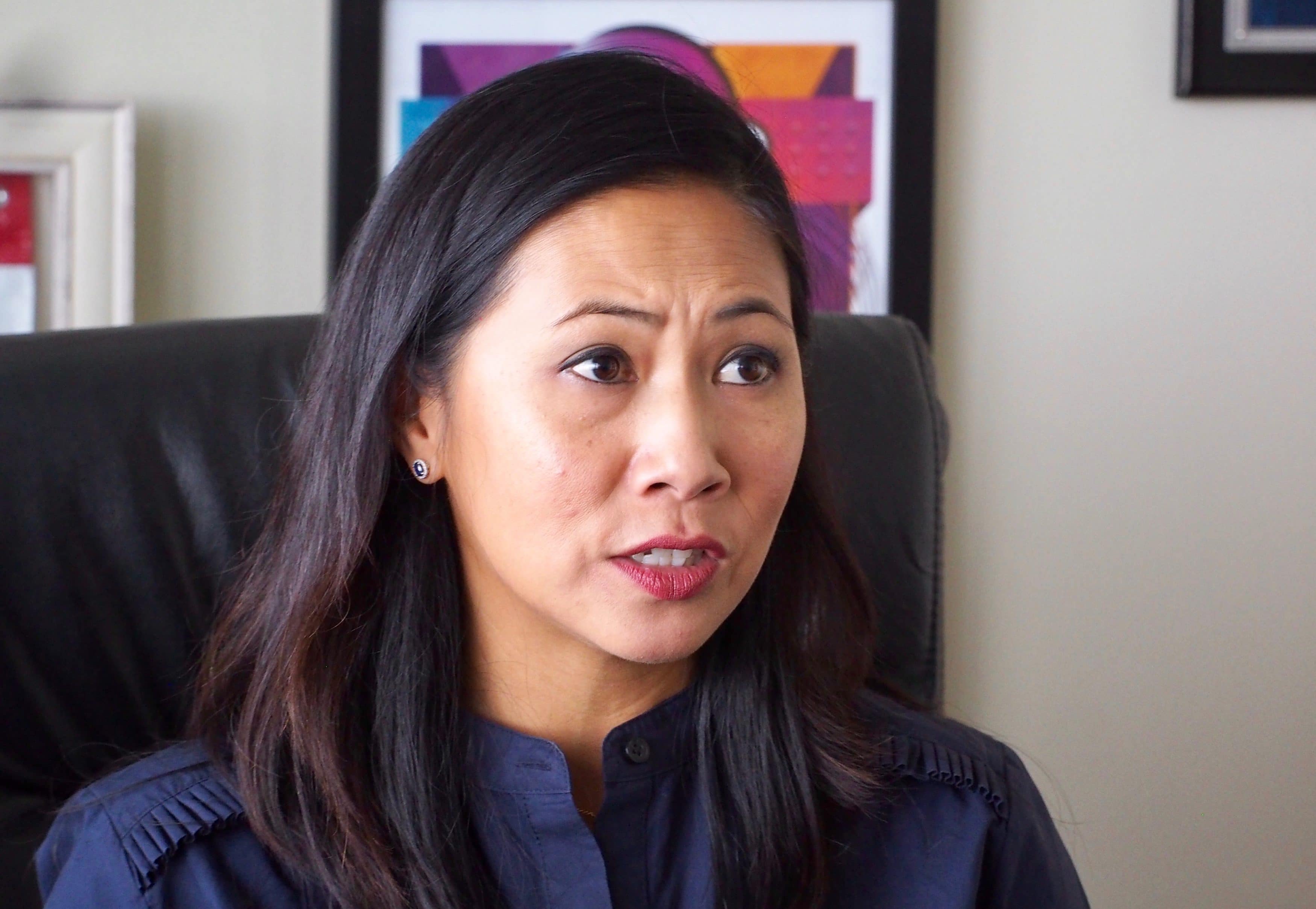 Murphy joins a growing list of Democrats and at least one Republican to call for Trump's removal.
Democratic Rep. Stephanie Murphy joined a growing list of lawmakers calling Thursday for Vice President Mike Pence and the Cabinet to invoke the 25th Amendment and have President Donald Trump relieved of duty.
Murphy, of Winter Park, is a former national security advisor in the Pentagon.
"The President incited a violent insurrection against our democracy — proof he's unable to uphold the Constitution," she tweeted. "The 25th Amendment should be invoked and the President removed to ensure a peaceful transition of power. Protecting our democracy will always be my top priority."
Senate Democratic leader Chuck Schumer is the highest-ranking lawmaker calling for the 25th Amendment. MSNBC reported Thursday afternoon more than 100 other lawmakers also have made the recommendation, including at least one Republican, Republican Illinois Rep. Adam Kinzinger.
The calls come after a mob of Trump supporters, egged on by Trump and his closest allies, attacked the U.S. Capitol Wednesday attempting to prevent Congress and Pence from counting votes from the Electoral College. Four people died including one shot dead by Capitol Police inside the Capitol. Many offices and the chambers were entered, some ransacked.
The country and world watched in shock. When Trump finally responded, he essentially congratulated the rioters, telling them to go home and telling them that he loves them.
He followed that up early Thursday morning with a communication saying he would leave office, yet also encouraging the rioters to "remember this day forever!"
Schumer also said that if Pence and the Cabinet refuse to pursue 25th Amendment actions, he would urge Congress to reconvene impeachment proceedings against Trump.
The 25th Amendment allows for the Vice President and a majority of the Cabinet to declare the President unfit for office. The Vice President then becomes acting President.
President Elect Joe Biden Thursday said he would not comment on calls for the 25th Amendment, but he strongly condemned Trump and his efforts at a press conference. He is set to take office Jan. 20. But that leaves Trump in office for 13 more days.