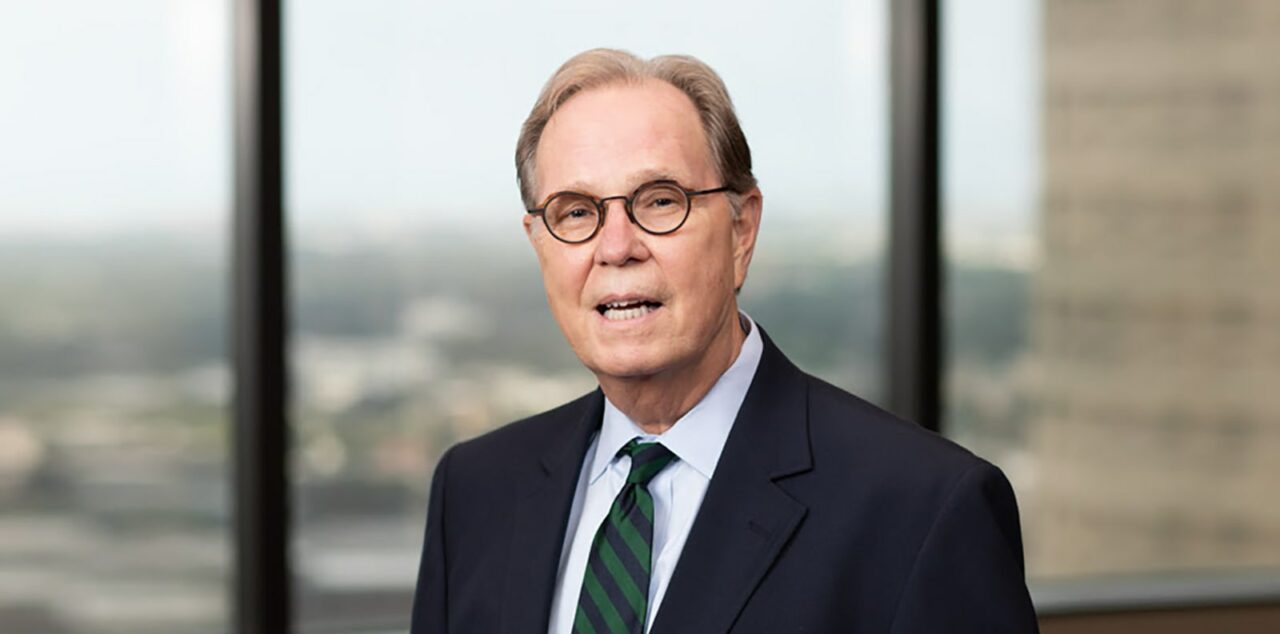 Baskette formerly worked for then U.S. Sen. Joe Biden.
Patrick Baskette is joining Strategies 360 as a senior adviser, effective January 15, the public relations, communications and marketing firm announced Thursday.
Baskette is a veteran policy and advocacy expert with decades of government and private sector experience and is one of the most respected experts and practitioners of grasstops coalition building and advocacy. Baskette will bolster Strategies 360's already robust federal relations team, delivering unparalleled counsel and advocacy for the firm's clients.
"I've had the privilege to work with Patrick for well over 25 years on complex public affairs issues at the national level," said Ron Dotzauer, founder and CEO of Strategies 360. "S360 and our clients will benefit from his vast network, keen insights into Beltway politics and his effective bipartisan approach to advocacy."
Baskette most recently served as a principal at Tampa-based Shumaker Advisors Florida, where he advised public and private sector clients on local and federal issues. He was also appointed as a Florida elector for Joe Biden's Presidential campaign.
Baskette has also held senior positions at Mercury Public Affairs, Troutman Sanders' Public Policy Group and Dewey Square Group. His congressional experience includes serving as special assistant to Biden during his Senate tenure and chief of staff to Democratic U.S. Rep. Owen Pickett of West Virginia. His areas of expertise include energy and environment, health care, trade, financial services, telecommunications and consumer products.
"We're thrilled to welcome Patrick to the DC team,"  Andy Winer and Tylynn Gordon, executive vice presidents of Strategies 360 in Washington, wrote in a statement. "Patrick complements our growing federal relations practice and will provide expert counsel, guidance and advocacy for current and future clients across a wide variety of fields. Patrick will be a steady and experienced voice as Washington adjusts to a new Congress and incoming administration in what will certainly be a challenging legislative environment."
Based in Tampa, Florida, and Washington, D.C., Baskette maintains a nationwide, bipartisan network of state-based public affairs professionals that will complement Strategies 360's Western and Washington, D. C. clients. Baskette is the chief operating officer and treasurer of Tampa Bay Rays 2020, a nonprofit coalition working to advance the Rays' push for a new stadium. He also serves as treasurer of the Hillsborough County Hospital Authority and is a past board member and public affairs chair for the Tampa Chamber of Commerce.
Baskette is a 2016-17 appointee to the Hillsborough County Ellsworth G. Simmons Good Government Award Committee and he is a member of Leadership Tampa Class of 2005. Baskette earned a master's degree in political science from American University and a bachelor's from the University of Memphis.
"It is a true honor to join the Strategies 360 team," he said. "I have known Ron Dotzauer since Strategies 360's inception, and at all times the firm exemplified best practices. Its best-in-class professionals have built a richly deserved reputation for quality representation and advocacy."
S360 operates in 13 Western states, Washington D.C. and Vancouver.