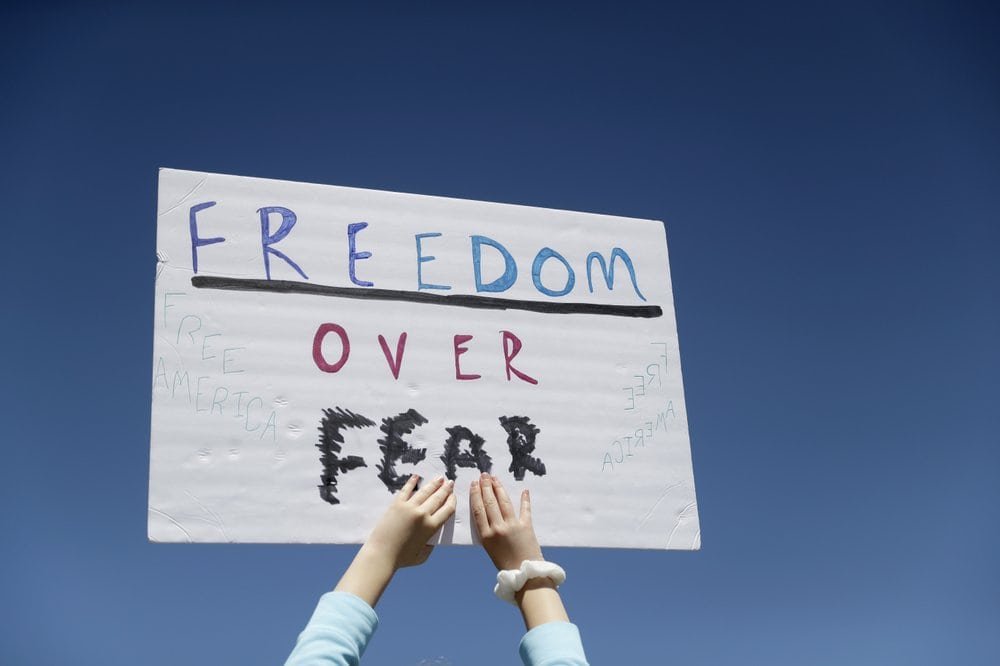 Seven in 10 voters said it was 'extremely important.'
Voters say it's imperative that their representatives protect free speech and free assembly rights in the upcoming Legislative Session.
A poll released Tuesday by EMC Research presented several issues and asked voters how important each one is to them personally.
Of all tested issues, "protecting our constitutional right to free assembly and free speech" was rated as the most important, with 71% saying it was "extremely important."
The issue carried weight across party lines — 71% of Democrats and 74% of Republicans placed it in the "extremely important" category.
Additionally, four-fifths of those polled said they would be more likely to support their legislator if that lawmaker supported protecting free speech. That includes 56% who said they would be "much more likely" to support their legislator.
EMC Research noted the survey was conducted after violence at the U.S. Capitol building during the congressional hearing to confirm Joe Biden's victory in the presidential election.
The second-most important issue among Florida voters is "strengthening unemployment protections to ensure that Floridians who have lost their jobs during COVID-19 can afford necessities like food and housing," which was rated as "extremely important" by 63% of those polled.
Just one point behind was "responding to the COVID-19 crisis by providing financial aid to impacted families and businesses."
The poll comes as lawmakers consider legislation that would increase legal penalties for violent protestors.
The legislation has been in the works since the summer, when mostly peaceful protests broke out across the country in the aftermath of George Floyd's death at the hands of a Minneapolis police officer.
However, the proposals (HB 1 and SB 484) were filed on the same day a mob of Donald Trump supporters stormed the U.S. Capitol, resulting in the deaths of at least five people, including Capitol Police Officer Brian Sicknick.
Lawmakers and Gov. Ron DeSantis have reframed the bill after the Capitol riot.
"It doesn't matter what banner you're flying under, the violence is wrong, the rioting and the disorder is wrong," DeSantis said at a COVID-19-focused press conference in Bradenton last week. "We're not going to tolerate it in Florida. I hope maybe now we'll get even more support for my legislation because it's something that needs to be done."
The EMC Research survey has a sample size of 600. It was conducted Jan. 7-10 via landline, cell phone and online. Interviews were conducted in both English and Spanish. The margin of error for overall results is plus or minus 4%.