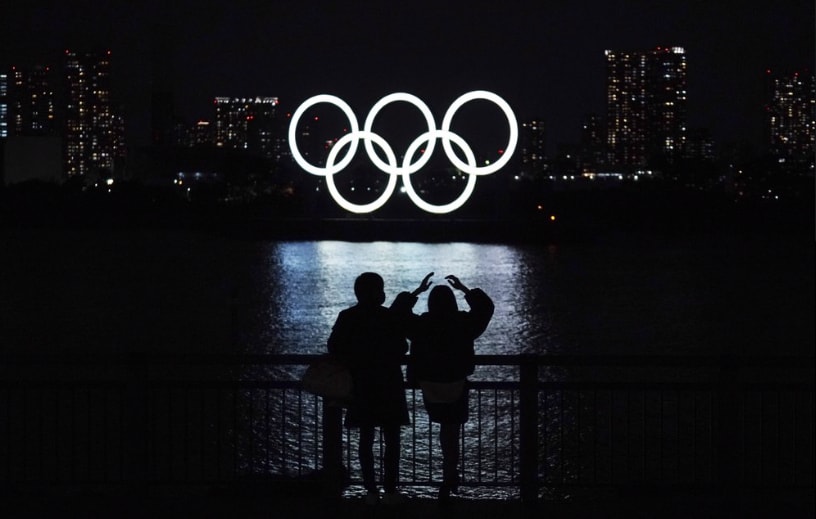 Biden's spokesperson was noncommittal.
Florida CFO Jimmy Patronis may believe that Florida can make an 11th hour bid to host the Olympics, but the new President's spokesperson isn't quite sold.
Jen Psaki, Press Secretary for President Joe Biden, addressed a reporter's question Tuesday about Patronis' hopes that the state can take over the sporting event from Japan. While deliberately diplomatic, Psaki left no doubt of her skepticism at the prospect.
"Well, that's a lot of steps that need to take place. And I don't know the entire process of the Olympics, but I would certainly think — send you to the U.S. Olympic Committee and the International Olympics Committee on first, what their assessment of that offer is and certainly, of course, what their assessment is of Japan's preparedness for the Olympics," suggested Psaki in the White House briefing Tuesday.
As Florida Politics reported Monday, CFO Patronis has become a staunch and high-profile advocate of Florida's pursuit of an event years in the making. He wrote the International Olympic Committee on Monday, pitching a relocated Olympics later this year as Japan mulls canceling the event in light of the ongoing pandemic.
"Our state has ample hotel capacity and well-maintained transportation networks to accommodate the kind of infrastructure required for a major undertaking of this sort," Patronis wrote. "Florida has 20 commercial airports, 31 urban transit systems, 12 major universities that have existing sporting facilities — and we have world-renowned health care facilities in each of our regions. I think most importantly, however, we have a state with leaders who are willing to get this done."
The CFO added a personal touch to his communication also, stressing the importance of the games to the competitors and to his own children.
"Although I write to you in a professional capacity, I should also add that I am a father of two boys who love sports, and the idea of cancelling the Olympics when there have been so many athletes who have worked so hard for this opportunity is a tough pill to swallow," Patronis wrote.
Psaki addressed Florida intrigue for a second straight day on Tuesday. Monday saw her comment on criticisms from Gov. Ron DeSantis of the federal government shorting the state on vaccine supply, noting that Florida has distributed roughly half its stock.
Those critiques were called "misinformation" by the Governor's spokesperson Monday night. DeSantis, who addressed media in a Publix parking lot in Vero Beach Tuesday morning, called her classification "disingenuous."