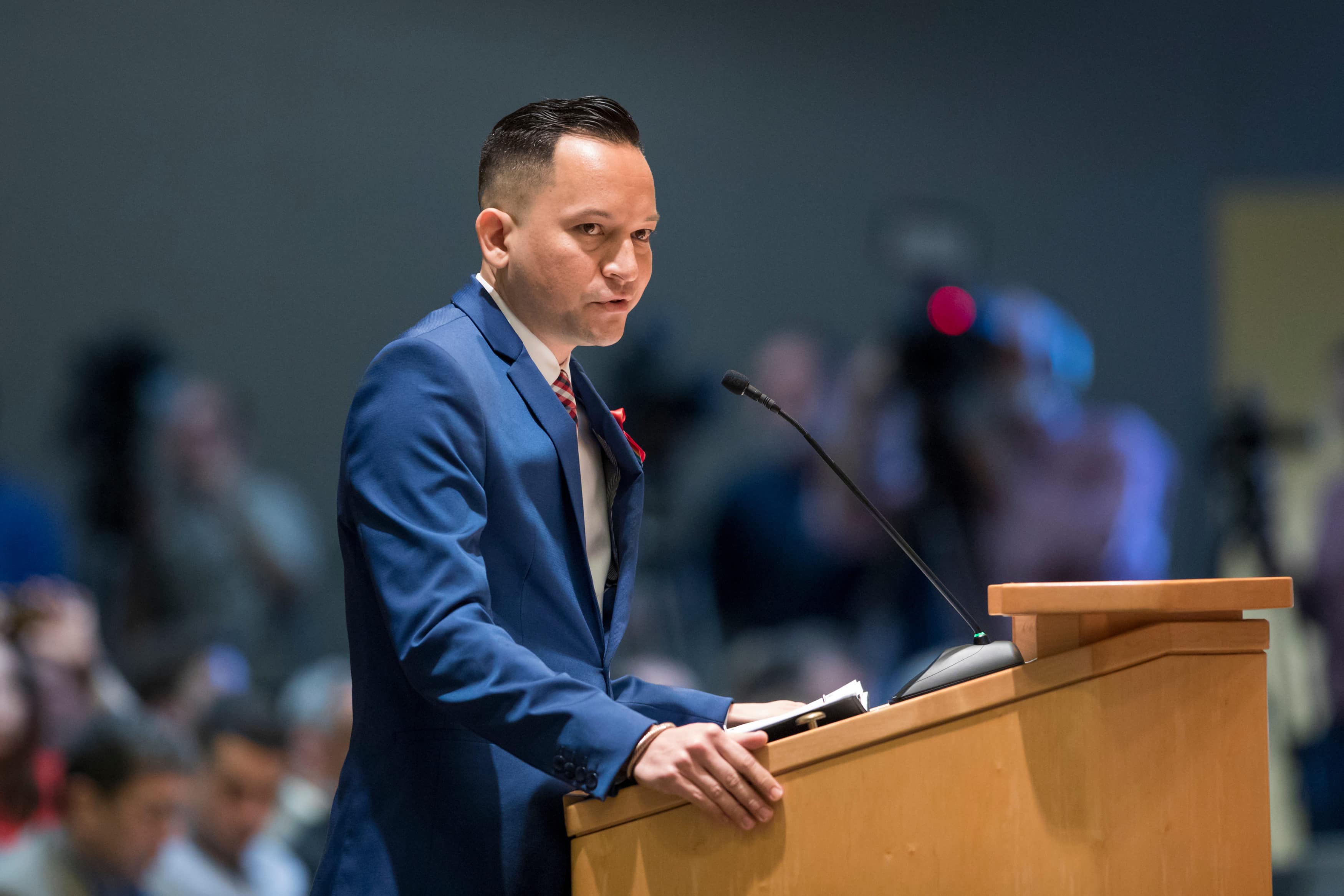 At-risk individuals can get vaccinated, but who qualifies hasn't been defined.
Democratic Rep. Carlos Guillermo Smith is urging hospitals to quickly develop criteria to define "vulnerable populations" under age 65 who should be among the first getting COVID-19 vaccination shots.
"As you know, Executive Order #20-315 from Governor DeSantis authorizes hospital providers to 'vaccinate persons who they deem to be extremely vulnerable to COVID-19,'" Smith, an Orlando Democrat, wrote in a letter to scores of administrators of hospitals and hospital systems statewide Tuesday.
"That's why as a member of the House Pandemic and Public Emergencies Committee, I'm urging hospitals to quickly establish public criteria for how those 'extremely vulnerable' to COVID-19 who are under the age of 65 can be eligible for vaccination through your network," Smith implored.
From the start of the vaccination program, around Christmas, Gov. Ron DeSantis made those over the age of 65 or those with preexisting medical conditions that make them extremely vulnerable to COVID-19 the first to get the shots. They still are.
But little attention has been paid to those with the preexisting conditions.
The public vaccination system set up in Publix stores and elsewhere is limited to providing shots to people 65 or older. Only hospitals have the authority to define who is or isn't extremely vulnerable. Smith argued there are countless such people and they need the hospitals to make those efforts and to make them highly visible.
Much of the first month of vaccine distribution has been marred by stories of frustration and confusion as to how much vaccine is available in Florida, where it is, and why it's not getting into arms faster. Much of the finger pointing has been between federal and state officials. Smith suggested hospitals have a say too.
"We've seen too many frustrated residents (transplant patients, people w/Down syndrome, + more at-risk individuals) unable to obtain a #COVID vaccine as @GovRonDeSantis's EO intended for them to be able to do," Smith tweeted Tuesday promoting his letter.
"That's why I'm encouraging hospitals to reserve any currently remaining or available first dose supply for those high risk individuals under 65 who desperately need it. Doing so will help ensure as many individuals as possible from within this vulnerable population are not left behind and can save lives!" Smith tweeted.