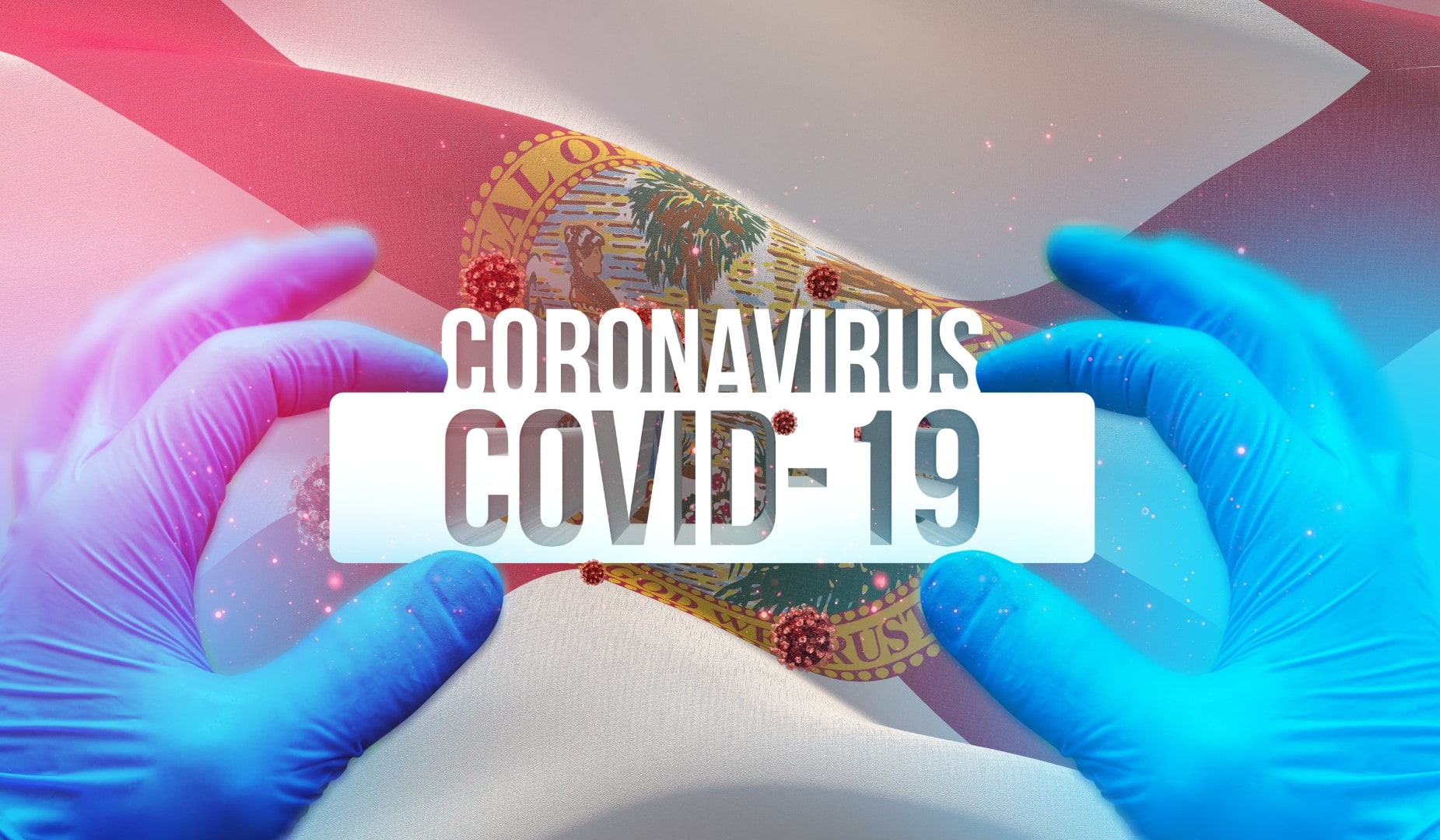 The tri-county area recorded 3,272 cases in Tuesday's report.
South Florida saw good news in Tuesday's COVID-19 report from the Department of Health, as the daily death toll dropped significantly from a four-day spike.
From Friday through Monday, the tri-county area averaged just over 50 newly-reported deaths per day. In Tuesday's report, that number sat at just 19.
That data tracks when deaths were reported, not necessarily when they occurred. The region's overall death toll now sits at 8,934.
Deaths have now dropped week-to-week in Miami-Dade and Palm Beach counties. That number is up slightly week-to-week in Broward County.
Case counts are still holding steady in all three counties. The case positivity rate — or share of tests which come back positive — is hovering just over 8% in all three counties. That's still above the 5% mark health experts advise to ensure the virus's spread is controlled. But the 8% mark is below where that number has sat in previous weeks following a post-holiday surge.
In addition, Gov. Ron DeSantis announced Tuesday that Publix vaccination sites would expand into Indian River and St. Lucie counties, which sit just north of Palm Beach County. Increased vaccination efforts would help drive down deaths and hospitalizations among the state's most vulnerable population.
The tri-county area — made up of Miami-Dade, Broward and Palm Beach counties — recorded another 3,272 cases in Tuesday's report. That puts the overall case count at 634,096 since the pandemic began.
Here are some of the weekly numbers for the previous three weeks throughout the South Florida tri-county area:
Miami-Dade
— Jan. 5-11: 46 newly-reported hospitalizations per day, 28 newly-reported deaths per day, 2,838 new confirmed cases per day, 9.8% positivity rate

— Jan. 12-18: 45 newly-reported hospitalizations per day, 24 newly-reported deaths per day, 2,310 new confirmed cases per day, 9.1% positivity rate
— Jan. 19-25: 39 newly-reported hospitalizations per day, 20 newly-reported deaths per day, 2,069 new confirmed cases per day, 8.3% positivity rate
Broward
— Jan. 5-11: 29 newly-reported hospitalizations per day, 8 newly-reported deaths per day, 1,332 new confirmed cases per day, 9.5% positivity rate
— Jan. 12-18: 22 newly-reported hospitalizations per day, 7 newly-reported deaths per day, 1,111 new confirmed cases per day, 8.4% positivity rate
— Jan. 19-25: 23 newly-reported hospitalizations per day, 9 newly-reported deaths per day, 1,056 new confirmed cases per day, 8.1% positivity rate
Palm Beach
— Jan. 5-11: 16 newly-reported hospitalizations per day, 7 newly-reported deaths per day, 903 new confirmed cases per day, 10% positivity rate
— Jan. 12-18: 16 newly-reported hospitalizations per day, 12 newly-reported deaths per day, 753 new confirmed cases per day, 8.4% positivity rate
— Jan. 19-25: 18 newly-reported hospitalizations per day, 9 newly-reported deaths per day, 691 new confirmed cases per day, 8.4% positivity rate