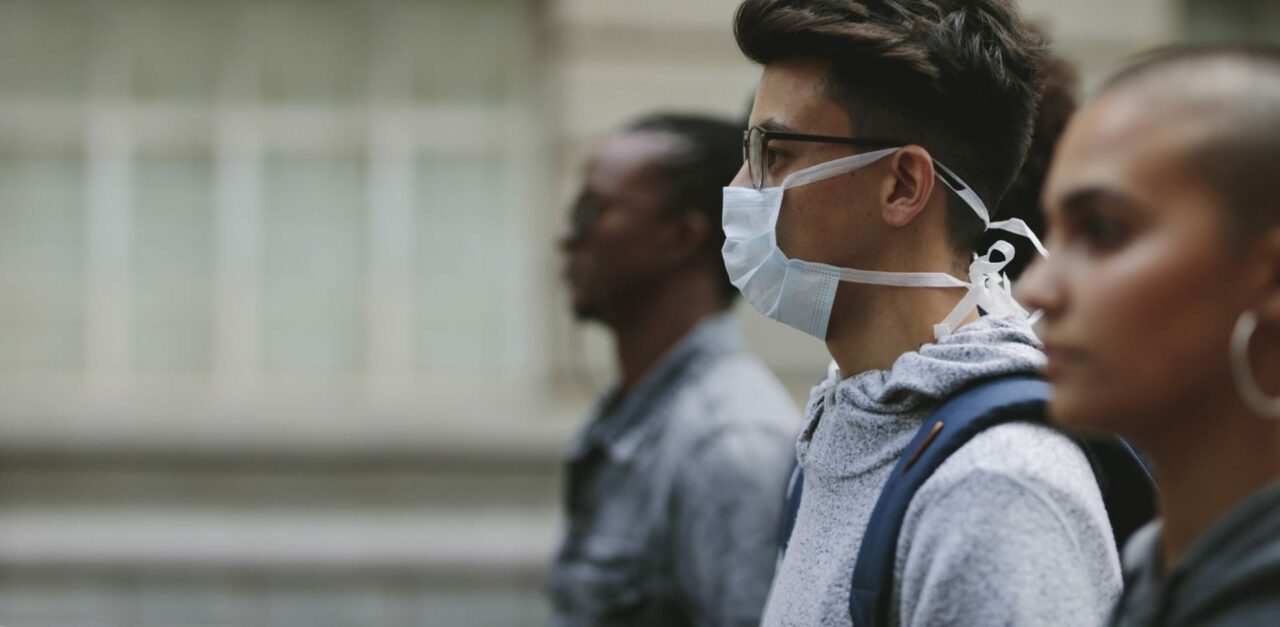 Can Jacksonville take the politics out of mask mandates?
Stop the politics?
On Monday, Jacksonville extended its mask mandate another month.
It was a move made without ceremony — other than confirming local media questions and a defiant tweet from the Mayor.
"Vaccines, masks, social distancing and other COVID19 preventative measures are just that," Mayor Lenny Curry tweeted. "Stop the politics."
Whether the politics of mask-wearing can be stopped, who knows. But it's an admirable call from the former chair of the county and state Republican Party, the latest in a long line of Republicans looking to recalibrate after the defeat (and current eclipse) of former President Donald Trump.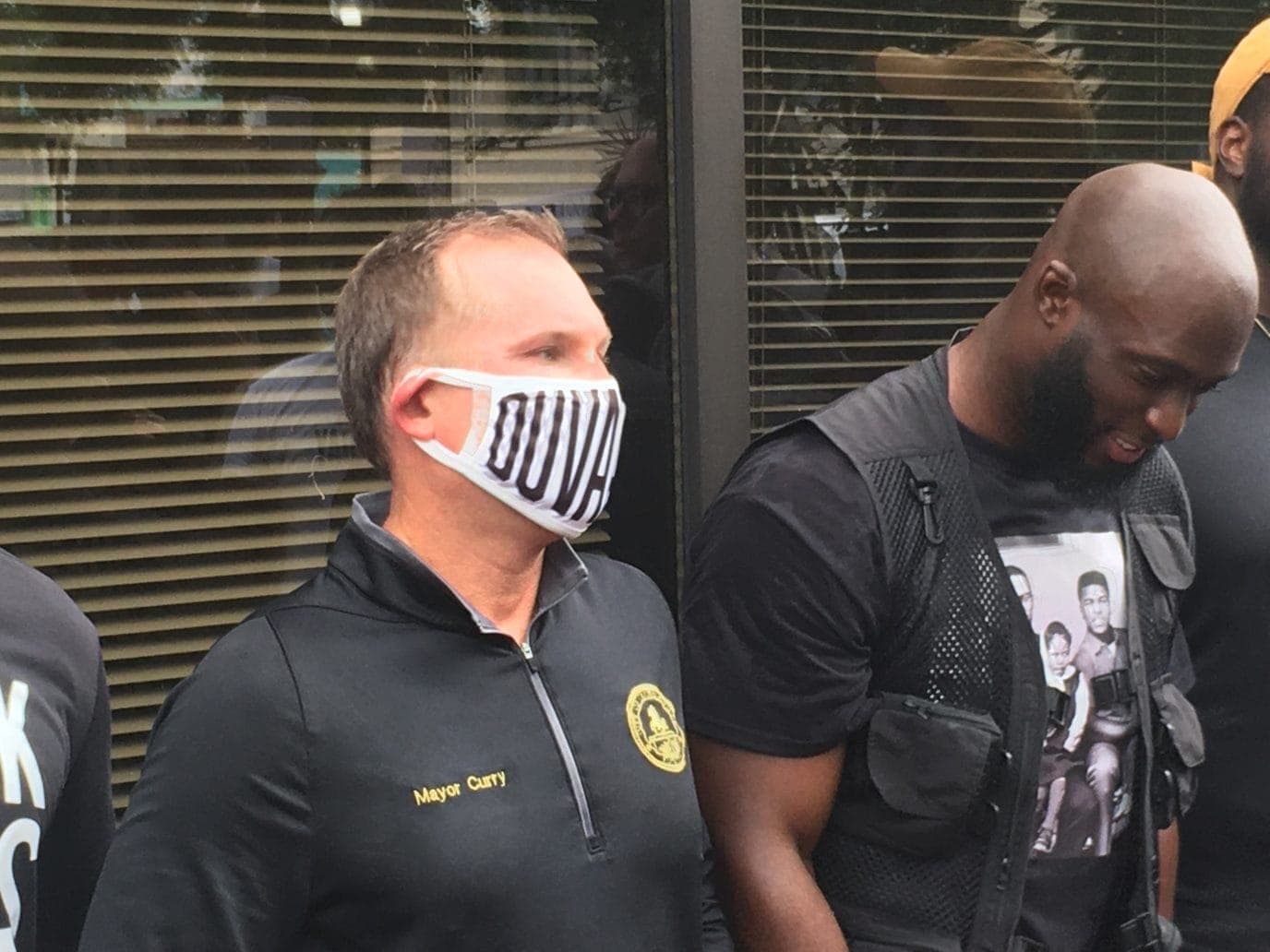 On this issue, the politics are significant for someone like Curry, who has had to cater to Tea Party types throughout his political career as part of a larger GOP coalition. 
It hasn't always been an easy alliance, and it's become harder given the pragmatic choices one must make while governing.
Over the summer, Curry faced a lawsuit from anti-maskers; many of the attaboys he received were from people who don't usually have his back on any other issue. 
Even for a Mayor steeped in GOP political theater, the mask move was necessary for the sake of public safety.
However, as noted in the past, it is ultimately a toothless mandate, a suggestion unenforceable in any meaningful way. 
Over time, it offered guidance: Adopting masks by people who may have otherwise avoided them could provide an extra bit of insulation for the hospital system's smooth operation.
What seems clear is that this Mayor is willing to take the heat for a call not everyone likes. And doubling the indignity, he's not likely to get much credit for taking said heat, except by those who would quickly bury him for myriad other reasons. 
Jax vax
Also on Monday, Gov. Ron DeSantis highlighted the state's ongoing "Seniors First" coronavirus vaccination campaign in a Jacksonville visit.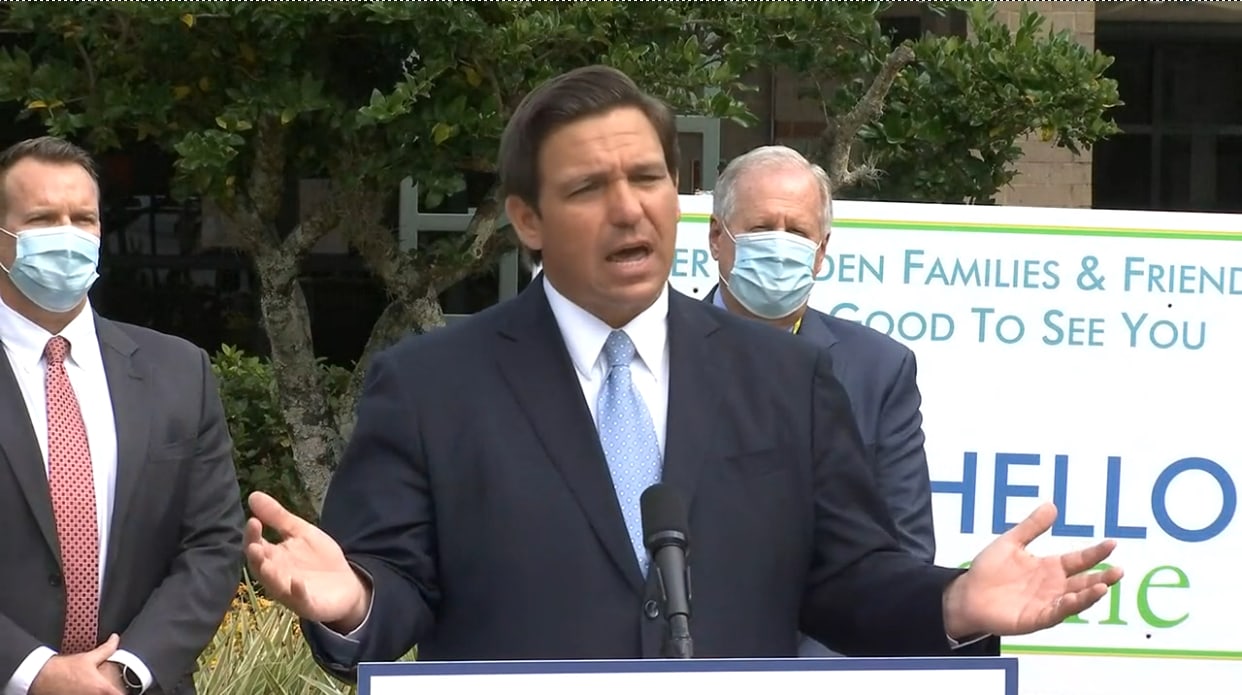 In an appearance at the River Garden Hebrew House for the Aged in the Mandarin area, the Governor made familiar points about how his administration routes vaccines to virus-vulnerable seniors.
At the same time, DeSantis argued that there would be more injections in arms if Washington would only supply the stock.
DeSantis noted that Walgreens came in December for initial vaccines, following up with boosters this month. Ninety-seven percent of those at the Mandarin facility have been inoculated.
"By the end of this month, every resident and staff member at Florida's 4,000 long-term care facilities will have been vaccinated," DeSantis said. 
The Governor remarked that his strategy prioritized these facilities since residents "are more vulnerable to severe outcomes from COVID."
DeSantis said that with 4,000 facilities, "time was of the essence" while augmenting CVS and Walgreens' efforts with state strike forces.
"It's really been a team effort to get us to this point," DeSantis said. "This is the way to get our residents back to normal."
That wasn't the only happy bit of vax news. As First Coast News reported, Curry (who was not at the Monday event with DeSantis) got a promise from the state that vaccines would be resupplied to the city's two senior centers used for that purpose. 
The timing and amount of the drop are both, as yet, unknown. 
Three's company
An impressive field of political talent continues to build to succeed termed-out Aaron Bean in Northeast Florida's Senate District 4. A third state Representative, Cord Byrd of HD 11, joins House colleagues Reps. Jason Fischer and Clay Yarborough in the field for the August 2022 primary.
Is this the whole field?
It does not appear that a fourth representative is likely to join them. 
Rep. Wyman Duggan has already opened a campaign account for his reelection in a very competitive, D + 3 district.
Byrd, Fischer, and Yarborough, though yoked together in the eyes of many local Democrats, represent different wings of the GOP.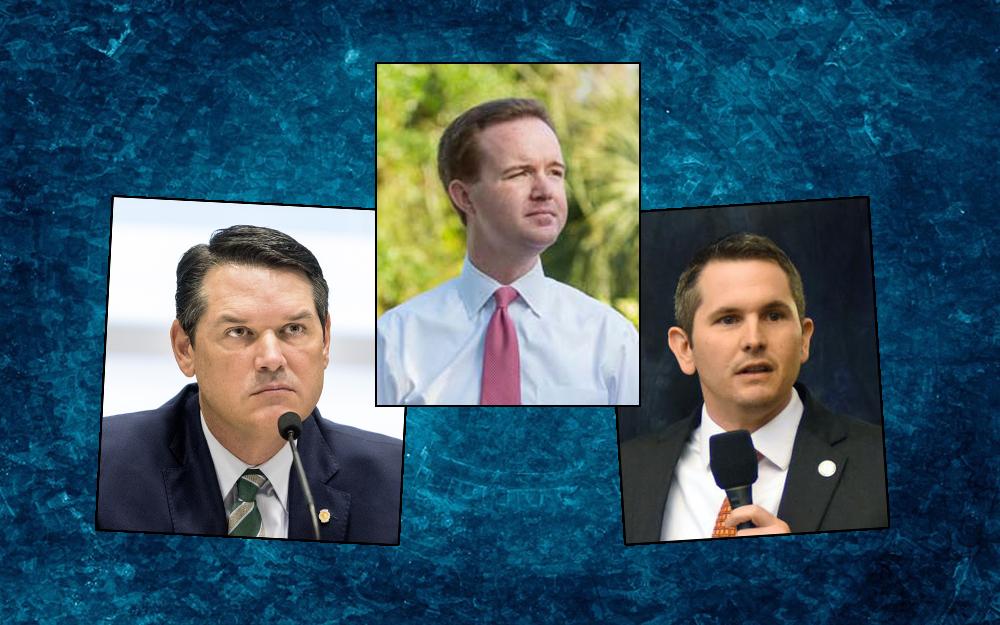 Byrd's appeal, based on plays he and his wife Esther Byrd have made, will be to the right-wing of the primary electorate … a strategy that worked against a crowded field in 2016.
Of the three, Fischer is most likely to introduce disruptive legislation involving governmental reforms and technology. 
And Yarborough, who first emerged in politics as a youthful Jacksonville City Councilman in 2007, is the most likely to represent Bible-based conservatism of the sort that was much more prominent pre-Trump.
Whether there will be a real debate about these matters, or just mailers hitting various candidates from hard-to-trace Tallahassee political committees, remains to be seen. But key differences exist between the three.
We can't guess who is the "most conservative." But the American Conservative Union, which just rated local legislators, gave Byrd and Fischer identical 93% scores on priority legislation it scored from the 2020 Session. Yarborough was more moderate, at just 86%.
Meanwhile, expect some interesting names to emerge for now open House seats, and expect Jacksonville Bold to give you a front-row seat to the action through November 2022.
Happy hour
The Senate Regulated Industries Committee advanced a bill Tuesday that would loosen restrictions on craft distilleries in Florida, attempting to put them on par with other states.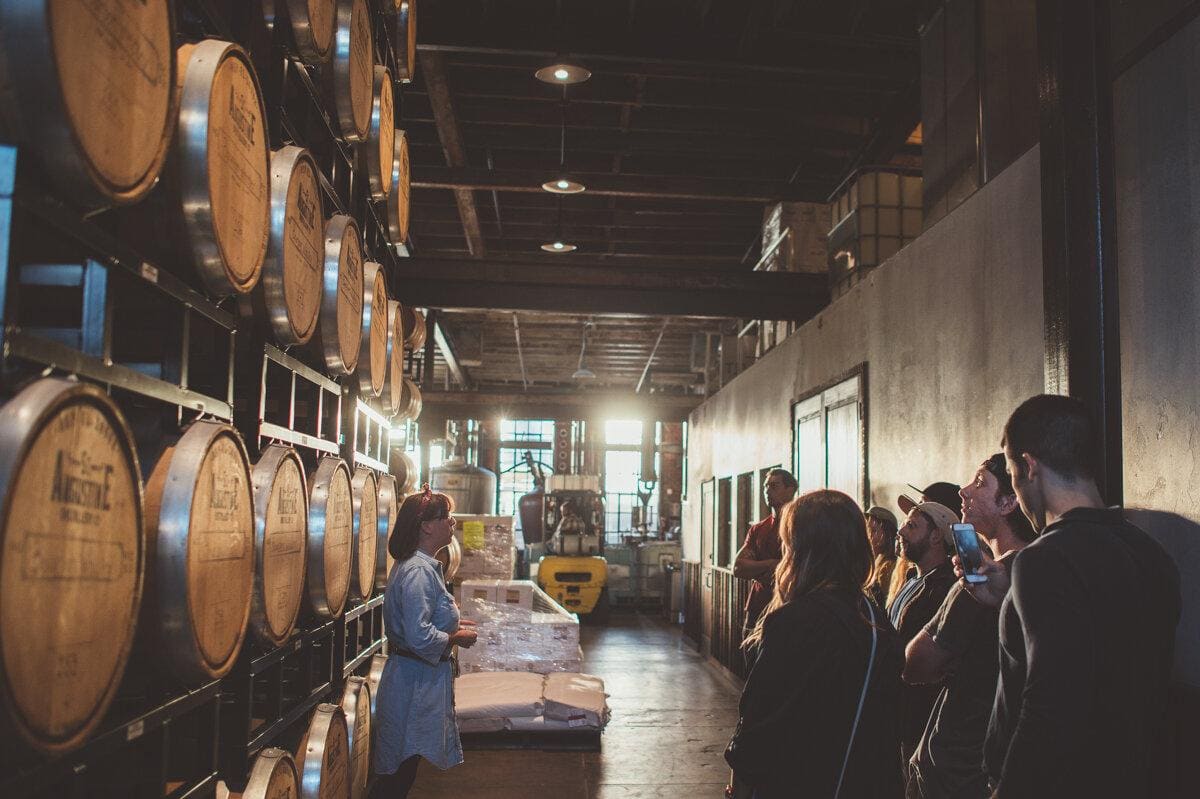 Sen. Travis Hutson's proposal (SB 46) would raise the annual sales limit at craft distilleries from 75,000 to 250,000 gallons. The bill would also give distilleries in entertainment venues, such as wedding and concert venues, greater flexibility to serve other alcohol to effectively act as a bar.
The bill would also remove quantity limits on to-go orders but prohibit delivery and to-go orders from craft distilleries unless those purchases are in person.
The bill doesn't have a House companion yet. It remains to be seen when it will be put on the agenda for its second Senate committee. 
Notable notaries
Fleming Island Republican Jennifer Bradley's SB 228 would allow notaries public greater use of technology. It appears to be on a good path after approval in the Senate Commerce and Tourism Committee Monday afternoon. 
The discussion was quick, as the proposal is uncontroversial. Two more hearings stand between the bill and the Senate floor.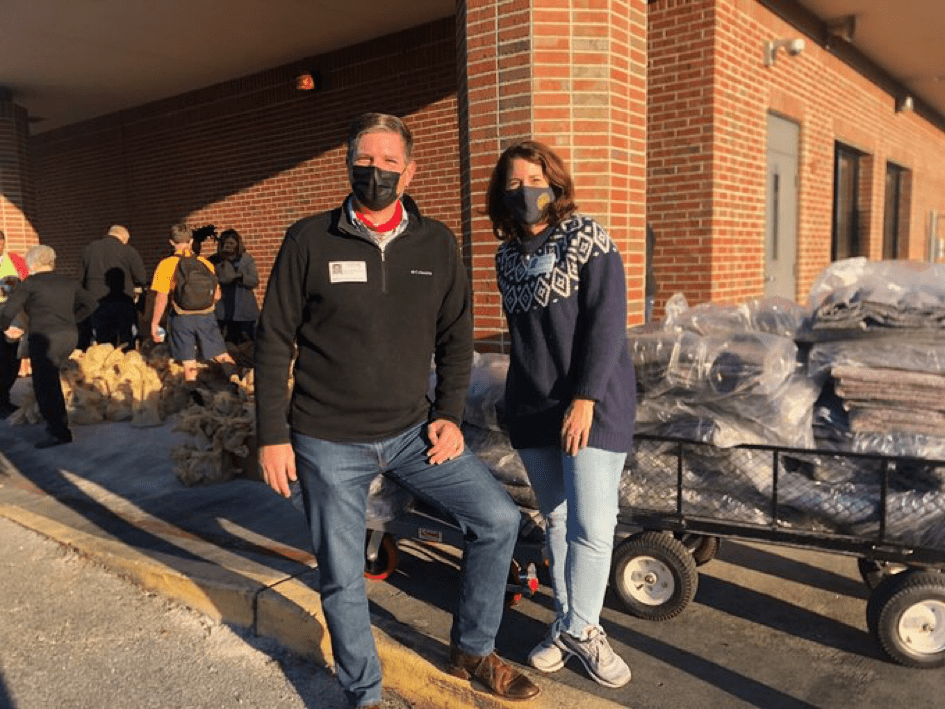 There is House companion legislation, carried by Rep. Sam Garrison, another first-termer from Clay County. 
The Bradley/Garrison legislation would give notaries choice regarding electronic technology and provider in the commission of their duties. It also would allow passports to be acceptable identification for online notary services for people outside the United States. 
Smart policing
Legislation filed this week by Sen. Audrey Gibson would set minimum requirements for police policies and procedures that use "intelligence-led policing."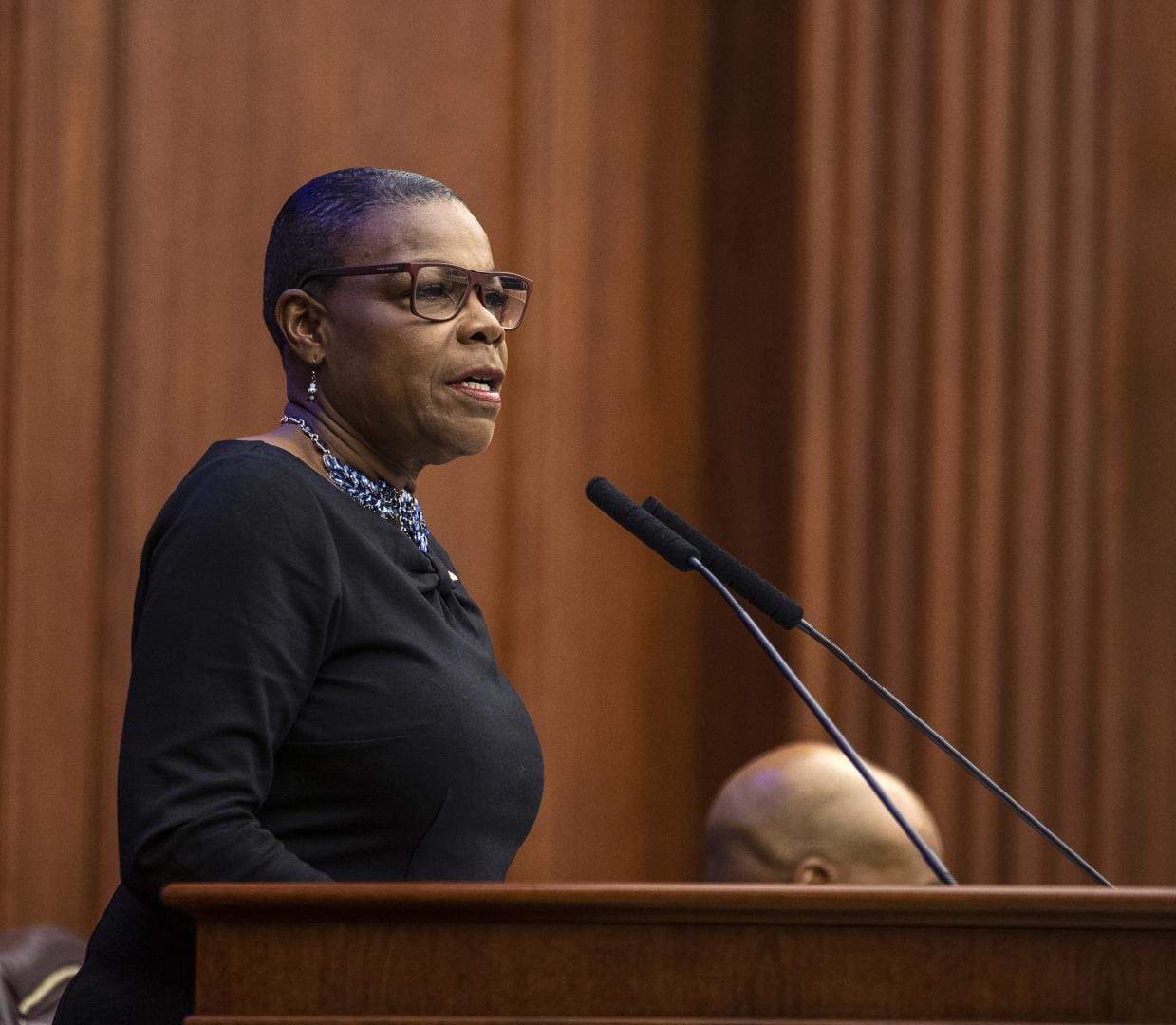 SB 808 would require "clear and specific goals" for these investigations from law enforcement agencies. Among them: documentation of the types of offenses being tracked, the scoring system used for evaluation, and potential redress for targeted people.
Among those remedies contemplated are an appeals process and proper notification to the person of the status. 
The practice of intelligence-led policing drew scrutiny last year in Pasco County. Advocates of the practice claim criminal history, and not demographic profiling, are what law enforcement tracks. 
Autism cash
Fischer is seeking $300,000 in state funding for a local school for children on the autism spectrum.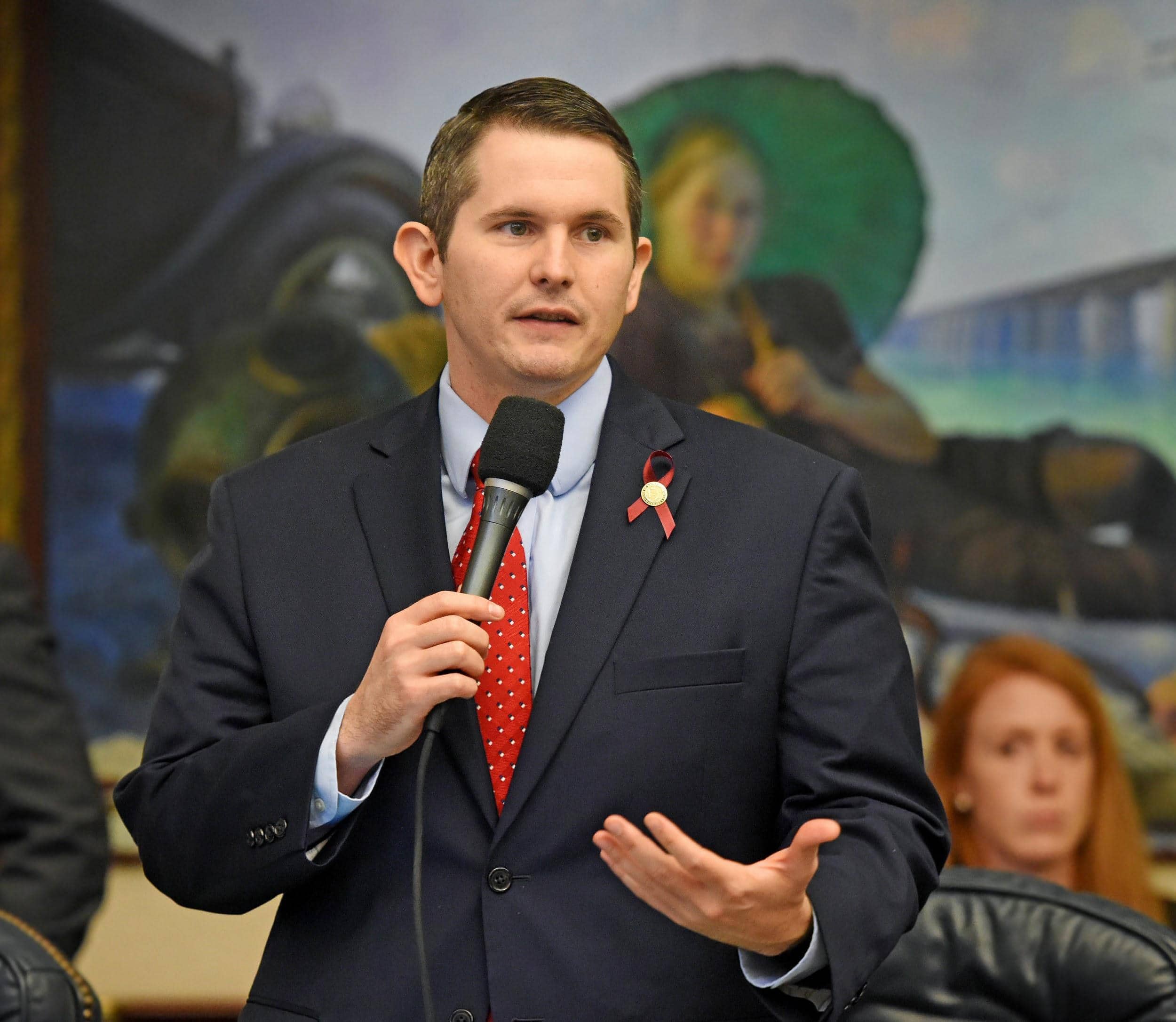 Appropriations request HB 2209 would allocate the funds to the school's Supportive Transition and Employment Placement program. Fischer wants $50,000 more than was in the current budget for the effort, and lobbyist Robert Schenck of the Legis Group is charged with making that sale.
The pandemic brings some changes this year: "Due to COVID-19 and health risks for students with [compromised] immune systems, the goal is to bring the community to the students while building employment and community-related skills."
If the allocation is approved, a staff of eight will help these students bridge the gap between the classroom and the workforce.
St. Johns Committee
The St. Johns County Chamber Commission has set its members who will link with government officials locally and beyond.
This week, the Chamber chose its Public Policy Commission. The panel is the business advocacy group concerning government officials on the state, county and municipal levels.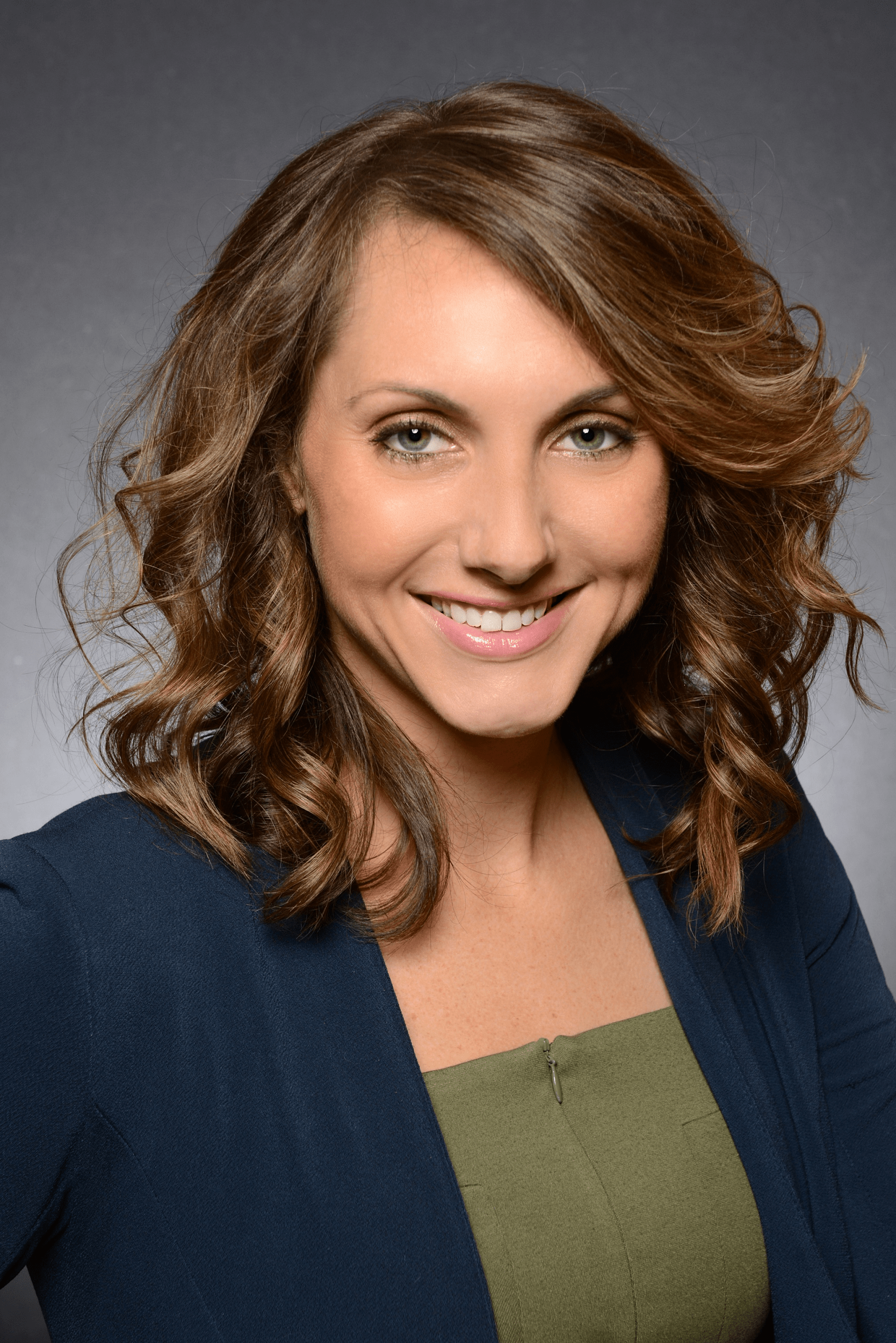 The Public Policy Commission is chaired by Beth Sweeney for 2021 and includes:
— Mark Nighbor, Advanced Disposal.
— Dirk Schroeder, Century 21.
— Mike Koppenhafer, Fisher Koppenhafer Architects.
— Mike Davis, A.D. Davis Construction.
— Kevin Craig, AT&T.
— John Dickinson, Constangy Brooks.
— Janette Wagner, Capital City Bank.
— Cary Paige, Aqua Grill.
— Mark Pinto, The Fiorentino Group.
— Carol Burns, Vista Hospitality.
— Victor Raymos, St. Augustine and SJC Board of Realtors.
— Viv Helwig, Vested Metals.
— Keith Johnson, Keith Johnson, CPA.
— Ed Dwyer, Vigeo Alliance.
— Michael Scine, Scine Advisors, CPA.
— Isabelle Renault, St. Johns County Chamber President and Chief Executive Officer.
The Public Policy Committee tries to guide the Chamber of Commerce with recommendations regarding legislative and regulatory issues facing the business community in St. Johns County.
"The members of the Chamber's Public Policy Committee have an important role in shaping policy recommendations for the Chamber and advocating for our business members on issues affecting them," Renault said.
Next move
The Jacksonville Daily Record reports that JEA and JAXPORT are set to again engage in talks regarding 2,000 acres in and around the former St. Johns River Power Park.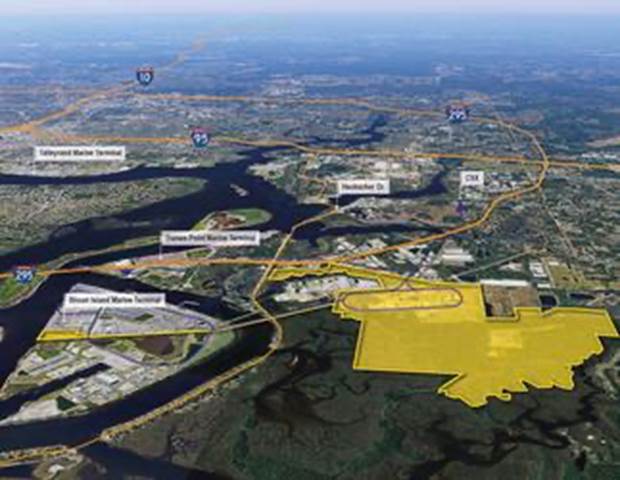 "Jacksonville's municipal electric and water utility issued a notice Jan. 21 formally rescinding a request for qualifications to solicit interest from companies internationally to determine the best use for the northern Duval County property," reports the Record's Mike Mendenhall.
New JEA CEO Jay Stowe wants to resume talks that stalled out last year. JAXPORT is open to the dialogue.
The coal-producing plant shut down three years ago, and the space has waited for redevelopment since. 
Blount Island Additions
The Jacksonville Port Authority container terminal at Blount Island recently saw a major addition to the facility that cost $104 million.
This month, contractors completed adding 700 linear feet of deep water berthing space at the island on the St. Johns River near the Dames Point Bridge. More importantly, it's only a part of larger expansions at the facility.
JAXPORT officials plan on adding another 700 linear feet of berthing space projected for competition in 2022. That will coincide with the finish of the harbor and channel deepening, also expected next year.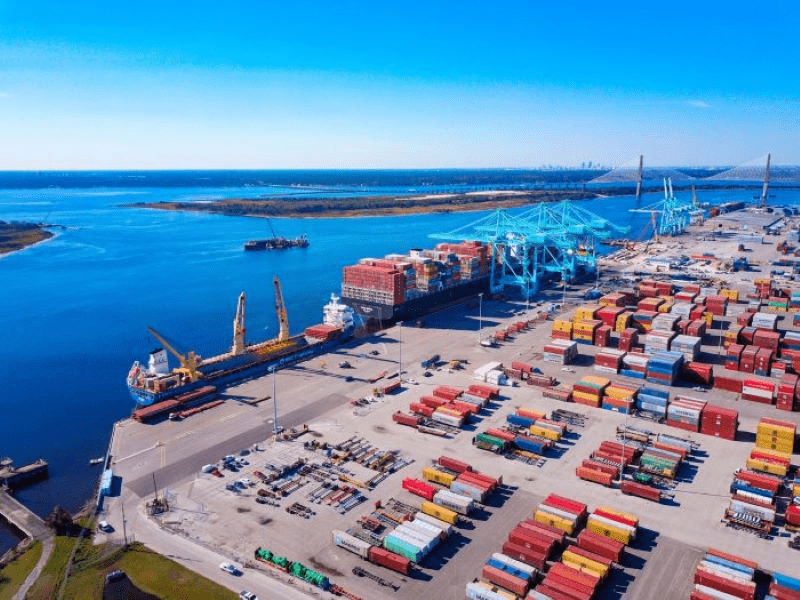 The new improvements will cost another $72 million before the projects are complete.
"From berth enhancements that will support more environmentally-friendly cranes to terminal improvements and a deeper harbor, 2021 will be a year of significant progress for many of our major growth projects," said JAXPORT CEO Eric Green. "These projects all work together to maximize Jacksonville's logistics advantages for our customers and bring more jobs and business to Northeast Florida."
The channel deepening is a federal project and is expected to expand the channels in the St. Johns from 40 feet to 47 feet. The deepening will allow the port to handle larger ships, which means more cargo flowing into the First Coast.
While business interests anticipate and support the channel deepening, environmental activists have voiced opposition to the project fearing the deepening could damage fragile ecosystems along the river.
Pandemic cookies
It's Girl Scout Cookie season, and in the age of COVID-19, delivering cookies will be a challenge.
To distribute cookies safely during a pandemic, Scouts need to get a little creative.
TriciaRae Stancato, chief operations and development officer at Girl Scouts of Gateway Council, tells News4Jax: "It's more critical than ever, for them to be able to adapt, learn how businesses are even adapting during the pandemic. We just want to thank the community for supporting the cookie program every year."
Some innovations include drive-thru cookie booths, virtual cookie booths and the traditional booths outside local stores, but with new safety protocols. Another is door hangers with ordering information.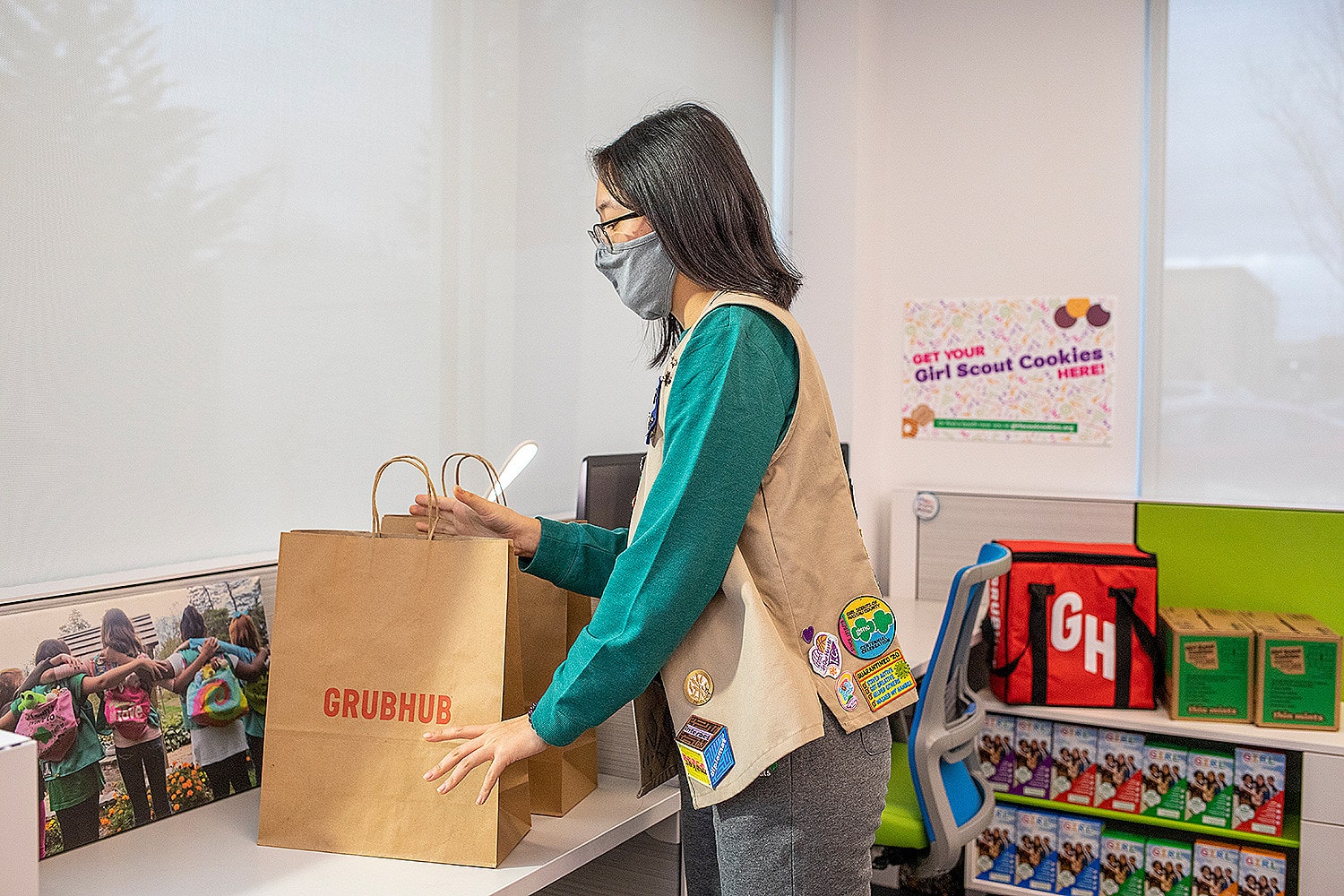 "There will be a QR code to their troop's link and you can go right on there and determine how to buy cookies on the Digital Cookie link," Stancato said. "You can either have them shipped to your home or girl delivery so the girl can come back and deliver the cookies that way as well."
In addition, starting Feb. 1, you can order Girl Scout Cookies on Grubhub.
According to a Girl Scouts of Gateway Council release: "New this season, Girl Scouts of Gateway Council is participating in a national collaboration with food ordering and delivery platform Grubhub, so girls have an additional way to facilitate contact-free cookie orders. Across the council's territory, cookie fans can order Girl Scout Cookies for pickup or delivery on Grubhub.com or the Grubhub app. A hands-on experience in managing e-commerce, local Girl Scouts will track and fulfill orders, manage inventory and more, all using Grubhub's back-end technology. This method will be available in many areas across North Florida, from Feb. 1-March 7. As always, the proceeds benefit the troop and council while providing another innovative way to safely run the cookie program virtually. GSUSA is grateful to Grubhub for waiving all fees for the organization to make this new delivery option feasible for sales without reducing troops' and councils' proceeds."
To get more information on delivery or pickup options available in your area, visit Girlscout.org to enter your ZIP code in the "Find Cookies!" box.
Tree spree
In Clay County, a state park saw collaboration in pine planting recently between the Florida State Parks Foundation and Bass Pro Shops.
The Gold Head State Park in the Keystone Heights area is the first of 10 parks to benefit from $100,000 in seed money from the two groups.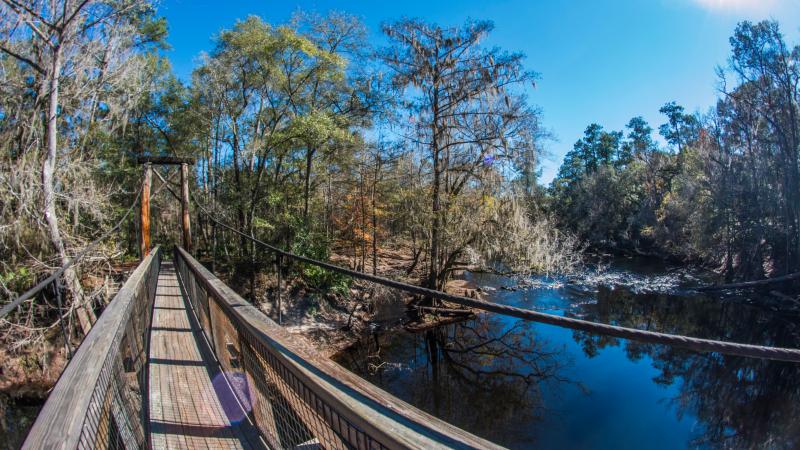 The park, developed in the 1930s, contains 2,000 acres of rolling sandhills, including what a media release calls "one of the few remaining examples of an old-growth stand of longleaf pines."
Foundation President-elect Don Philpott said his group was "delighted that Gold Head Branch State Park is one of the first to benefit from this project."
"The Bass Pro Shops and Cabela's Outdoor Fund is proud to partner with the Florida State Parks Foundation in restoring the endangered longleaf pine across our beautiful state. We all have a role to play in conserving Florida's treasured natural resources and, by working together, look forward to seeing these pines grow and enrich our state parks. We send a special thanks to our customers who, by rounding up purchases in our stores, enabled the Outdoor Fund grant to support this project," said Bass Pro's Steve Washburn.
Laundry cycle
The outcome of the upcoming Super Bowl in Tampa could come down to two former Jacksonville Jaguars starters.
If (for some unlikely reason) starting quarterbacks Patrick Mahomes and Tom Brady can't go, it's up to Chad Henne for the Chiefs and Blaine Gabbert for the Bucs.
Gabbert is teammates with other former Jaguars, such as running back Leonard Fournette and kick returner Jaydon Mickens.
More than likely, the player with the most impact will be Fournette … if the Chiefs' offense doesn't overwhelm Tampa Bay's defense, a stout unit that made up for three Brady picks in Green Bay last week.
Jerry Seinfeld once likened being a sports fan to cheering laundry, and that's true — to a point.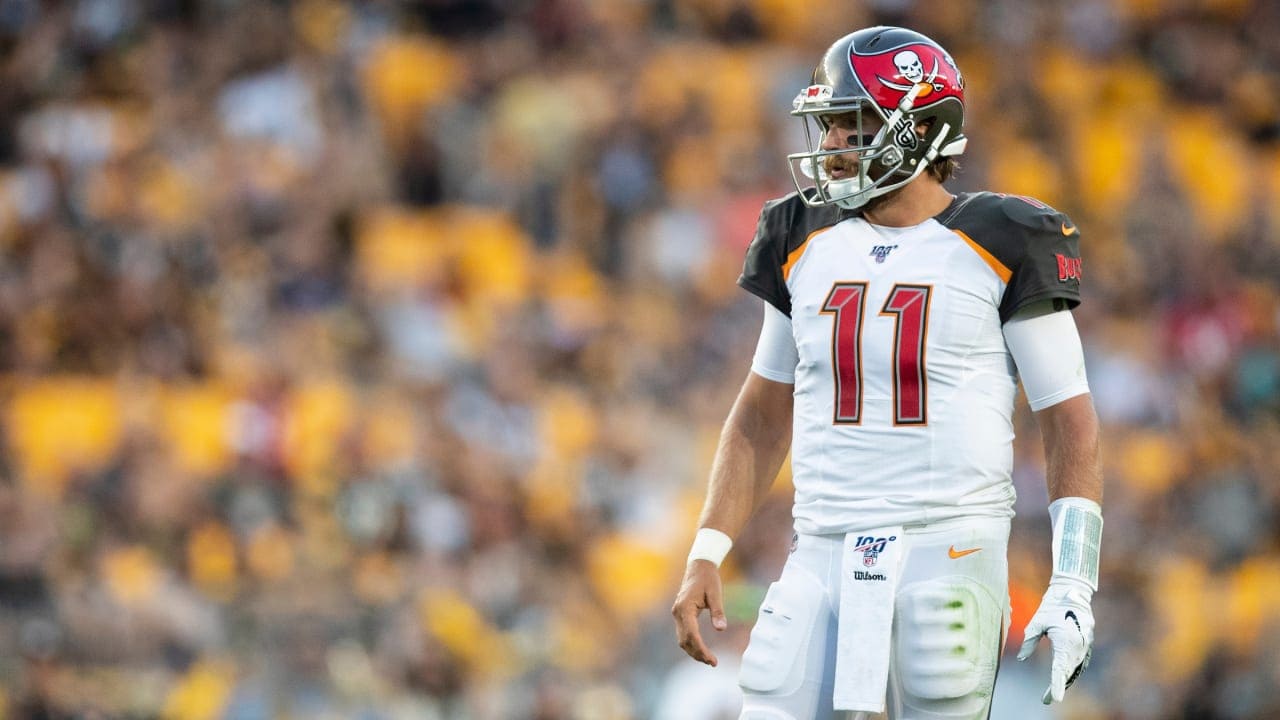 The "Tompa Bay" roster, as it were, contains a collection of star players who were elsewhere the previous year. But turnover is a part of the business. Consider what little remained on the most recent roster from the last Jags' AFC Championship team.
Ultimately, Jaguars fans seem to want something like the Green Bay model, built around a generational talent as the quarterback. Perhaps the Trevor Lawrence/Urban Meyer era will build the franchise's stability, meaning that the next round of superstars in the Super Bowl will be wearing laundry that's more meaningful to Jacksonville.