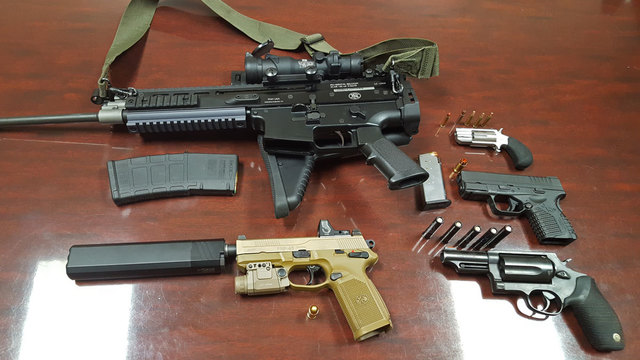 The legislation also sets up a pilot program to improve safety in communities plagued by gun violence.
Sen. Shevrin Jones, a West Park Democrat, is reviving efforts to set up a group to study gun violence in urban communities.
Jones brought forward a similar bill last Session, when he was still a member of the House. Last November, Jones was elected to the Senate with a win in Senate District 35. Freshman Rep. Omari Hardy, a West Palm Beach Democrat, is joining Jones on this year's version of the bill.
The legislation would set up a 10-person "Urban Core Gun Violence Task Force." The body would "investigate system failures and the causes of high crime rates and gun violence incidents in urban core neighborhoods and communities. In addition, the task force shall develop recommendations for solutions, programs, services, and strategies for improved interagency communications between local and state government agencies which will help facilitate the reduction of crime and gun violence in urban core neighborhoods and communities," according to the bill.
Jones says the body would function in a similar fashion to the panel set up after the 2018 shooting in Parkland. That body investigated the causes of that shooting and forwarded recommendations to the Legislature, where they were eventually turned into law.
"Gun violence has claimed far too many in our communities, with fatalities often unreported and simply accepted as 'the way things are,'" Jones said in a Wednesday statement promoting the bill.
"These are preventable tragedies, and I'm committed to working with my colleagues on both sides of the aisle to pass this bill and keep our people and neighborhoods safe."
The panel would be made up of two appointees each from the Governor, majority leaders in both legislative chambers, and minority leaders in both legislative chambers. Its first report would be due Jan. 1, 2022, and the body would remain active until June 30, 2024.
"The courageous survivors of the Parkland massacre are the national faces of America's gun violence epidemic. But in mine and Sen. Jones' communities, the faces of the gun violence epidemic are of a different hue," Hardy added.
"The shootings plaguing our communities are not like the mass shootings that make the national news, but they are no less tragic. We lose 26 Black people to gun violence every day in America. Every day, gun violence brings tragedy to dozens of families in Black communities across this country. We can end this kind of gun violence, but we need solutions that are tailored to the problem. That is what this bill is intended to provide."
The bills also would set up a three-year "firearm violence reduction pilot program" to target high-violence communities. That program would put funds toward those communities with the aim of tangibly reducing gun violence, either through arrests, community outreach or other means.
Sen. Jason Pizzo, who worked with Jones on the bill last year when Jones was in the House, said he's "thrilled" Jones was carrying the measure this year.  "I've already submitted a request to co-sponsor, and do what I can to support this very important bill," Pizzo added.
If successful, the law would take effect on July 1, 2021.