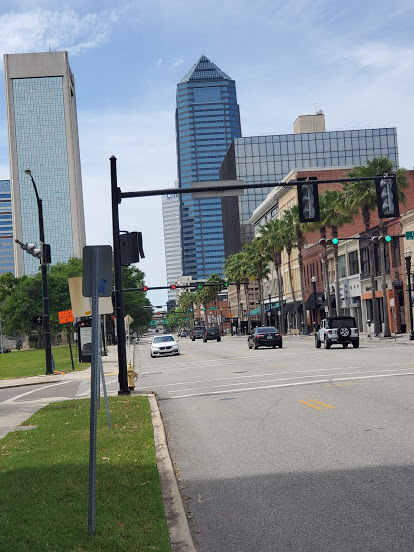 The third wave appears to be trailing off on the First Coast.
Jacksonville appears to be slowing in the number of deaths caused by coronavirus and the positivity test rate for the infection in the past week, according to Florida Department of Health data released Wednesday.
Jacksonville recorded no new deaths caused by COVID-19, holding steady at 891 since March. It's the second time in the past week where the city registered no new deaths and has not exceeded more than 10 deaths per day since Jan. 20. That's when the city broke its own record with 40 new deaths from the disease tallied in a single day.
Jacksonville was the only area in the First Coast region that did not record a new fatality in Wednesday's data.
The positivity rate for those being tested for coronavirus still remains high, but it's leveled off  in Jacksonville to under 10% since Jan. 22 when it was 10.59%. Wednesdays rate was 9.92%.
The number of total infections in Jacksonville continues to climb, but also at a slower pace. There are now 79,391 cases in the city. An uptick of 301 from Tuesday, which represents a slow down in the daily increase.
The daily jump ranged from 400 to 900 per day in recent days and weeks. Sometimes that figure exceeded 1,000 new case per day since the beginning of the year in Jacksonville.
Across the five-county First Coast area there are now 121,889 cases in the region, an increase of 490 over Tuesday with a total of 1,423 deaths and a 10.79% collective positivity test rate.
Figures for Northeast Florida counties:
— Clay County's COVID-19 count grew to 14,963 cases while adding two deaths for a total of 242 and an 8.22% positivity test rate.
— St. Johns County reached 17,784 infections with one new death adding up to 158 with a positivity test rate of 13.78%.
— Nassau County now has 6,783 cases, added five new deaths for a tally of 85 and an 11.18% positivity test rate.
— Baker County now has 2,968 infections while adding one new death for a total of 48 and a positivity test rate of 10.89%.
Across Florida, there are now 1,676,171 cases of coronavirus and 26,249 deaths caused by the pandemic.