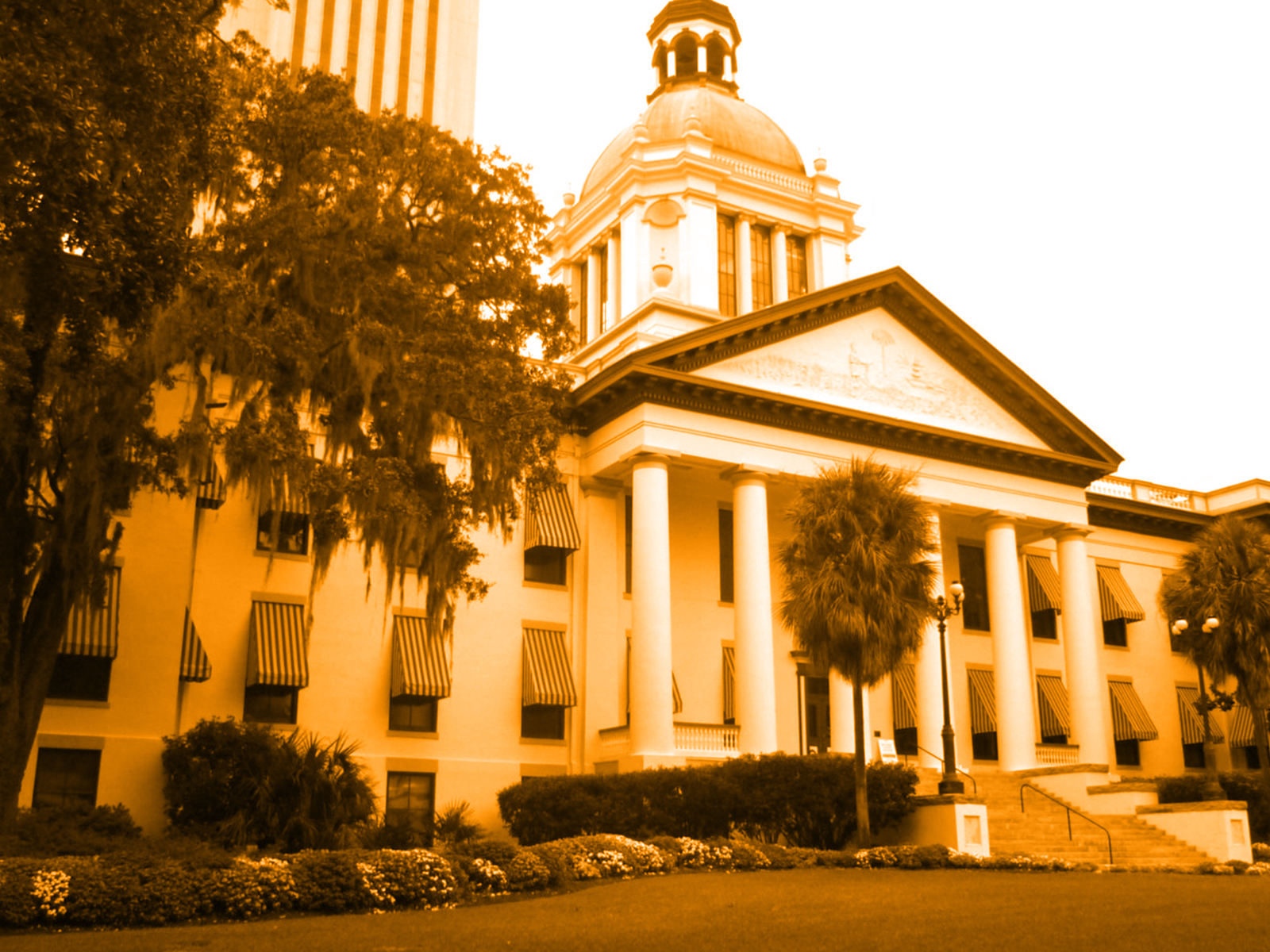 Here's your morning briefing of what you need to know in Florida politics.
It doesn't much matter why state Rep. Alex Andrade has a black eye.
It doesn't much matter whether state Rep. Anthony Sabatini had his ear flicked by some local yokel or if he was knocked to the ground during a late-night incident last week at a Tallahassee watering hole.
It doesn't much matter who threw the first punch (supposedly the local) or who had a tooth chipped (supposedly an aide to Rep. Jason Shoaf).
None of that really matters.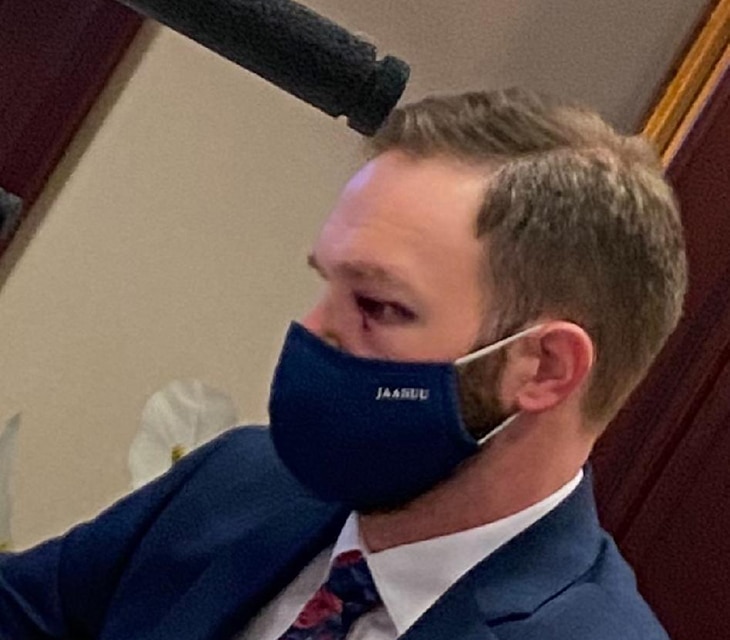 What does matter is that, in the midst of a pandemic, a handful of Florida lawmakers, as well some lobbyists and staff — all of them from out of town — thought it was a good idea to bar hop in the state capital during a week of legislative committee meetings.
Mind you, the public does not have in-person access to these legislative committee meetings or anywhere else in the Capitol because House and Senate leaders are so worried, rightly so, of a possible COVID-19 outbreak.
The protocols the House has in place are so serious that members and staff are being tested twice before they enter the Capitol, the first with a rapid test, the second with the PCR (polymerase chain reaction) test.
But what do these protocols matter if state lawmakers are gonna get into bar fights in Midtown?
Many of us have spent the last 10 months hunkering down. And now we see light at the end of the tunnel as the vaccines are distributed, even if it's slowly.
Thousands of Americans are dying from COVID-19 every week, but, God willing, this terrible period will be over soon enough.
But not if folks are out there playing Hee Haw with the F*ck Around Gang at the Brass Tap.
This aide to Rep. Shoaf (I'm leaving the aide's name out of this because he's just that, an aide) works for a member who is probably responsible for infecting another member. Shoaf, who wants to one day be House Speaker, should have told his staff, 'Hey, you know what, let's keep our heads down this week and avoid going out unless we have to, all right?'
Listen, I get it … we all need to live our lives. Lord knows I haven't abided by every restriction all of the time. My family has traveled. I've dined outside a couple of times. I haven't always maintained an appropriate social distance. But I've tried. We've all tried. And we need to continue to try.
Believe it or not, the 2021 Legislative Session is still in jeopardy of being severely impacted, if not shut down, by the coronavirus, especially with this B.1.1.7 variant now at the gates.
Yet you have young lawmakers out at bars with the staff of infected members.
You have lawmakers who should know better bringing their COVID-19 positive girlfriends to the Capitol for testing.
You have so many lawmakers still not wearing masks.
So someone get Rep. Andrade a cold rib-eye to press against that shiner and get everyone else a pack of N95 masks. And if you need to grab a drink, stick to the places with a lot of outside seating.
We've got a few more months of this, and we should all be in this together.
— FOR YOUR RADAR —
Rubin Turnbull & Associates is bolstering its South Florida footprint with the addition of government affairs pro Jacqui Carmona.
Carmona, a Miami-Dade native, will serve as the government consultant lead for the Miami-Dade practice, working with Erica Chanti, who has been at Rubin Turnbull since 2017. Expansion plans include a new office in Coral Gables.
Before joining Rubin Turnbull, Carmona worked as political director for the American Federation of State, County and Municipal Employees of Florida, one of the state's most politically effective unions with more than 100,000 members. Chanti, named on the list of Florida Politics "30 Under 30" rising stars, previously served as executive director of the Miami-Dade legislative delegation.

Rubin Turnbull founder and chair Bill Rubin praised Carmona's addition as bringing "a wealth of knowledge, talent and work ethic."
"We are thrilled to see our firm continue to expand throughout South Florida as we open a new office and bring together some of Florida's top talent," Rubin added.
Managing partner Heather Turnbull added: "Our firm is deeply committed to see women thrive and succeed in this business, which is why I am so excited to welcome Jacqui Carmona to the Rubin Turnbull family. Jacqui knows our state well and has been a pivotal voice in South Florida's political landscape."
"I am truly excited to join a dynamic and welcoming firm, Rubin Turnbull & Associates," Carmona said. "I know I will continue to grow professionally and put to work my more than a decade of public policy and political experience for the firm's growing portfolio of clients."
One other, non-bar fight note:
— Peach State lessons brought to you by Steve Schale: Work, work, and more work. That's what it took to flip a traditionally red state blue this year, according to Schale's analysis. But all the work in the world isn't going to hoist a Democrat to victory in a deep red area or vice versa for a Republican. What happened in Georgia was first putting in the work over several cycles to make an unwinnable state winnable. Led largely by Stacy Abrams, Schale points out that more than 600,000 voters joined the rolls in Georgia from 2016-2020, about 80% of them from communities of color. That established the path. Schale takes Georgia's example and establishes a list of things Florida Dems can do to turn their ship around and, yes, it includes the FDP. Don't scoff, read.
— SITUATIONAL AWARENESS —
—@mkraju: With his first impeachment trial brief due Tuesday, and after five of his lawyers quit Saturday, [Donald] Trump announces two new lawyers: David Schoen and Bruce Castor Jr.
—@AlexburnsNYT: so far, the only people to be censured by any entity over the 1/6 attack are Republicans who voted for impeachment
—@MarcoRubio: "Truth" is decided by a small group in media, tech & govt Who justify government by executive decree as normal & necessary And label anyone who doesn't fall in line as either sycophants or extremists. This isn't healthy, And it isn't sustainable
—@RepJasonCrow: Matt Gaetz wearing a sweater vest in Cheyenne raised so many questions. Next time at Frontier Days, should I wear a cardigan? Do I need pomade? Luckily, some whiskey and bluegrass has broken my fever.
—@CDotTurn: Y'all, I'm not dying on a Publix boycott hill with y'all.
—@LMower3: Unreliable registration, problems that lock staff out of the system, and a lousy interface? No, it's not Florida's unemployment system, created by Deloitte. It's the national vaccine website, created by Deloitte.
Tweet, tweet:
Today, First Community Church of Palmetto hosted a vaccination drive to administer the COVID-19 vaccine to 500 FL residents in need. Thank you to @RepMKRG and Pastor J.H. Smalley for organizing the event. pic.twitter.com/ZdVZHttnvX

— Jim Boyd (@JimBoydFL) January 31, 2021
— DAYS UNTIL —
Super Bowl LV in Tampa — 6; Daytona 500 — 13; Dr. Aaron Weiner webinar on mental health in the workplace — 17; 'Nomadland' with Frances McDormand — 19; The CW's 'Superman & Lois' premieres — 22; the 2021 Conservative Political Action Conference begins — 24; 2021 Legislative Session begins — 29; 'Coming 2 America' premieres on Amazon Prime — 33; 'The Many Saints of Newark' premieres — 39; 2021 Grammys — 41; 'Godzilla vs. Kong' premieres — 53; 'No Time to Die' premieres (rescheduled) — 60; Children's Gasparilla — 68; Seminole Hard Rock Gasparilla Pirate Fest — 75; 'Black Widow' rescheduled premiere — 95; 'Top Gun: Maverick' rescheduled premiere — 151; Disney's 'Shang Chi and The Legend of The Ten Rings' premieres — 160; new start date for 2021 Olympics — 173; 'Jungle Cruise' premieres — 180; St. Petersburg Primary Election — 204; 'A Quiet Place Part II' rescheduled premiere — 228; 'Dune' premieres — 243; St. Petersburg Municipal Elections — 274; Disney's 'Eternals' premieres — 277; Steven Spielberg's 'West Side Story' premieres — 311; 'Spider-Man Far From Home' sequel premieres — 319; 'Doctor Strange in the Multiverse of Madness' premieres — 417; 'Thor: Love and Thunder' premieres — 459; 'Spider-Man: Into the Spider-Verse' sequel premieres — 613.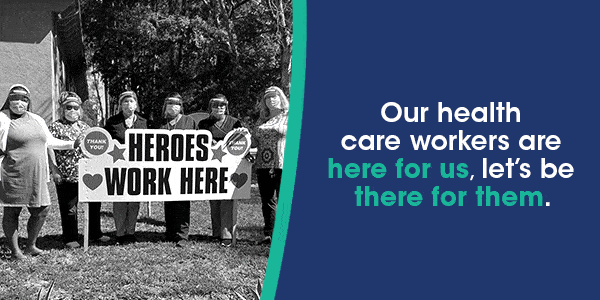 — DATELINE TALLAHASSEE —
"The future is Florida" via Karol Markowitz of the Washington Examiner — The handling of the virus by Gov. Ron DeSantis has certainly played a role in the state's continued growth. The Republican Governor enacted policies that contrasted sharply with those of other large states and shied away from one-size-fits-all statewide solutions. It was hard to ignore that despite the doomsayers, Florida's pandemic outcomes were similar or better than other populous states. Florida was an experiment in efforts to mitigate both the virus and the attendant economic damage at the same time. The results thus far affirm that there are varying approaches to the pandemic worth trying.
"'I'm a Broward guy.' Ron DeSantis' Chief of Staff Shane Strum looks to return home as a hospital CEO" via Steve Bousquet and Skyler Swisher of The South Florida Sun-Sentinel — For the past two years, Strum has been one of the first people South Florida leaders call when they need to cut through government red tape in Tallahassee or get onto DeSantis' agenda. Now, he's hoping to return home to Fort Lauderdale. He is one of three candidates vying for the vacant CEO job at Broward Health, one of the country's largest public hospital systems. His unique background has made him a favorite to land the job.
>>>Here the four people Strum mentions in the article who could be given serious consideration to be his replacement: Deputy Chief of Staff Adrian Lukis, Deputy Chief of Staff Anna DeCerchio, Budget Director Chris Spencer, and Director of Cabinet Affairs Beau Beaubien.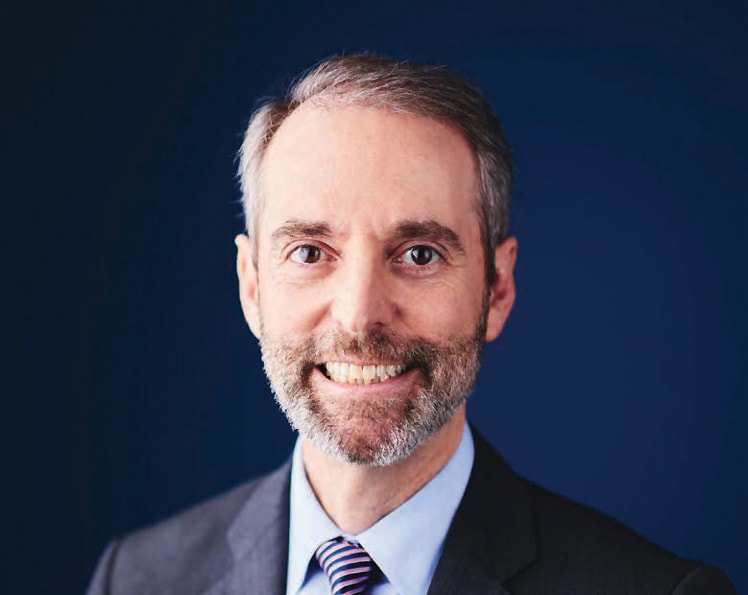 "Twitter tantrum leads to fringe bill to ban purchases of iPhones, port cranes, more" via Scott Maxwell of The Orlando Sentinel — Joe Gruters and Randy Fine proposed a law that could make it illegal for youth coaches in city rec leagues to buy basketballs. Their real goal was to take on Twitter, Facebook and other tech companies that have cracked down on people who spread lies and conspiracies. The two Republican legislators say the war on lies is actually a war on conservatives. So they rushed out a slapdash bill that attempts to retaliate by banning state and local governments from doing business deals with companies like Amazon, Facebook and Twitter.
"Lauren Book, Patt Maney want to reform state's Baker and Marchman Acts" via Ryan Nicol of Florida Politics — A new bipartisan measure aims to revamp two state laws allowing officials to detain individuals with mental health or substance abuse issues. Both the Baker and Marchman Acts allow for voluntary and involuntary detention for people deemed a danger to themselves or others. The Baker Act applies to individuals dealing with mental health issues, while the Marchman Act covers people struggling with substance abuse. The new legislation looks to increase access to resources for patients after they've been discharged to help guide the individual to recovery. Democratic Sen. Book and Republican Rep. Maney are behind the bipartisan reform.
"Hernando sets sight on new $1 million fueling reserve, emergency services in wave of appropriation bills" via Kelly Hayes of Florida Politics — Rep. Blaise Ingoglia has filed a nearly $1 million appropriations request to create a new central fueling facility for emergency services in Hernando County. The request, which asks the state for $966,593, would be used to help the county demolish and rebuild a new fueling facility with reserves to respond to disasters. The county does not have adequate fueling reserves for first responder critical services to respond to natural disasters. These services include fire rescue, ambulances, public works and utilities. The request specifically cites challenges from Hurricane Irma, in which the county came close to running out of fuel and "had to make tough decisions on what to provide fuel for."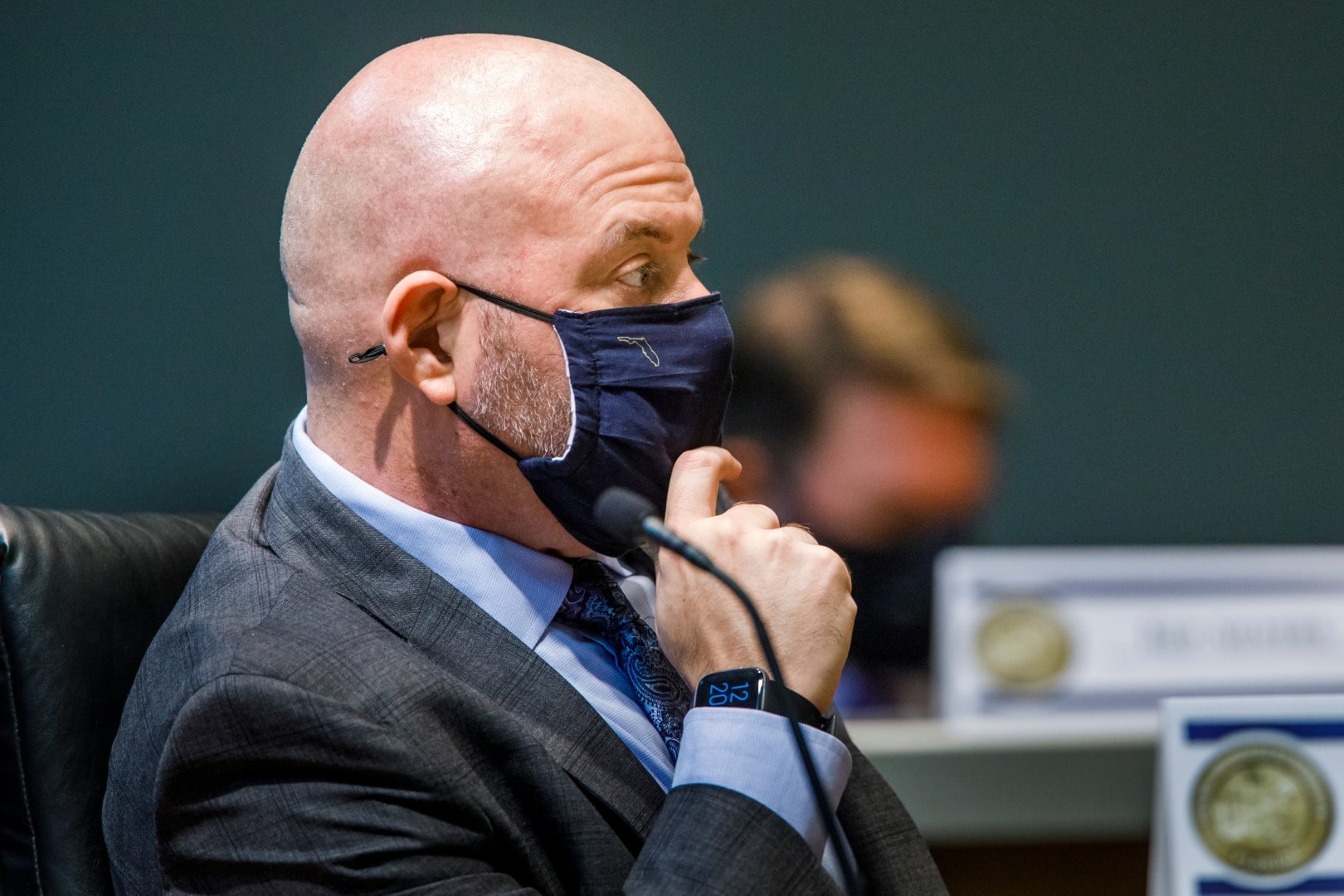 Assignment editors —   Sen. Jeff Brandes holds a news event to highlight COVID-19 liability protections for health care workers. Participants include Kathy Gallin, Florida Health Care Association executive board member; Mary Mayhew, Florida Hospital Association president and CEO; Justin Senior, Safety Net Hospital Alliance of Florida CEO; representatives from Florida Medical Association and others, 11:30 a.m. Eastern time, Centre Point Health and Rehabilitation Center, 2255 Centreville Road, Tallahassee.
Legislative committee meetings:
The Senate Environment and Natural Resources Committee meets to consider several bills, including SB 588 from Sen. Lauren Book to rename the Southeast Florida Coral Reef Ecosystem Conservation Area as the Kristin Jacobs Coral Reef Ecosystem Conservation Area, 2:30 p.m., Room 37, Senate Office Building.
The Senate Judiciary Committee meets to consider SB 498 from Sen. Joe Gruters to allow more people with concealed-weapons licenses to bring guns on property owned, rented or used by churches, synagogues or other religious institutions, 2:30 p.m., Room 412, Knott Building.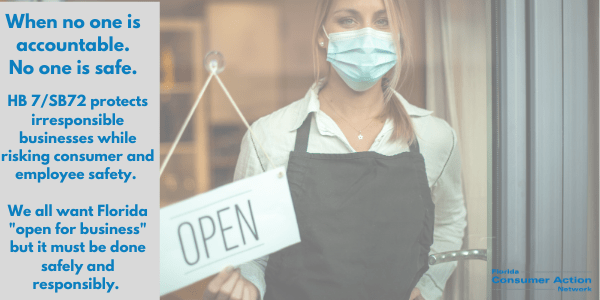 — STATEWIDE —
"A killing, then a cover-up? How three Florida prison guards got their stories straight" via Christina Saint Louis of The Miami Herald — When Lake Correctional Institution inmate Christopher Howell suffered fatal injuries in his cell last year, slammed into a wall by corrections officer Michael Riley, it was yet another reminder of the institutionalized violence that festers in Florida's prison system. The three officers' accounts of what happened at the critical moment match, nearly word for word. According to records of witness interviews conducted by the FDLE, Kevin Gonzalez Delgado admitted to FDLE investigators that both he and Joseph Valentine copied the text of Riley's report rather than write their own.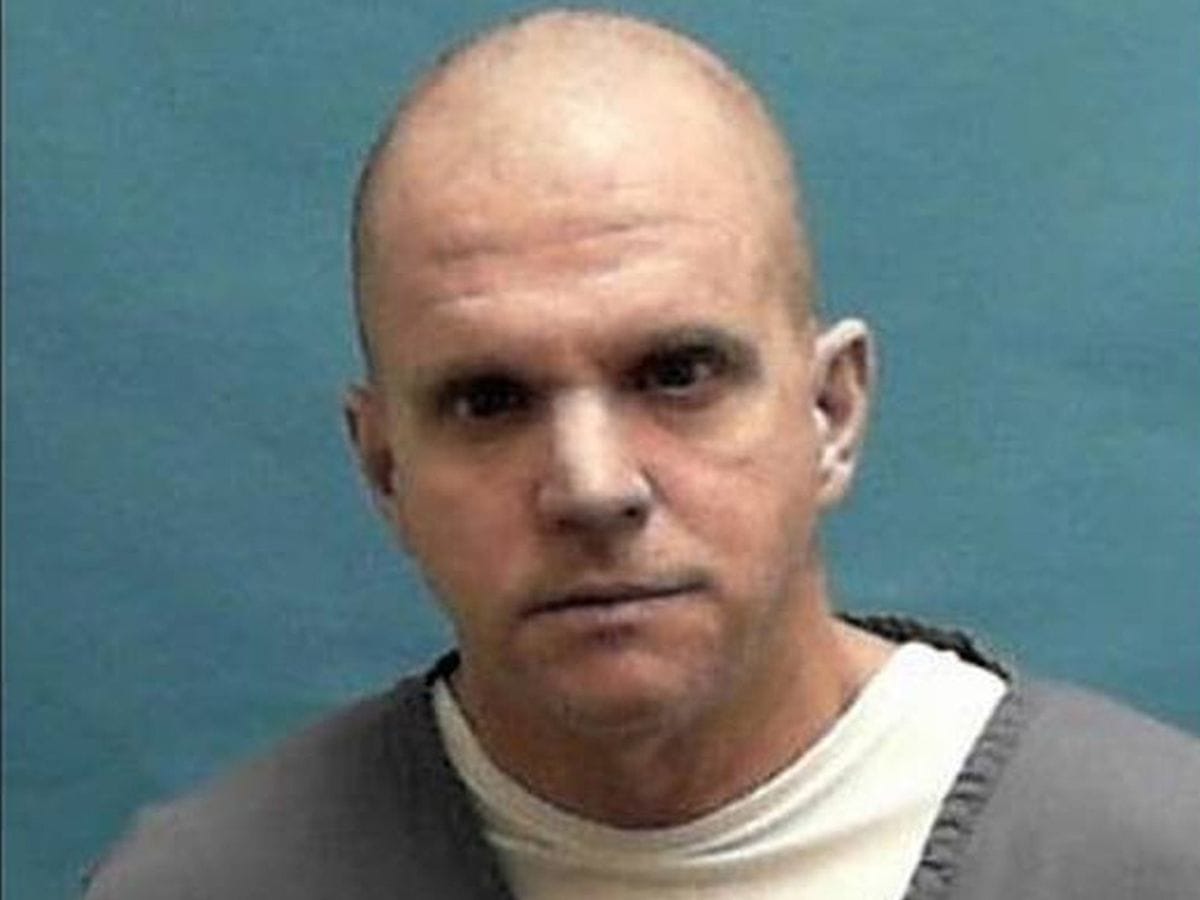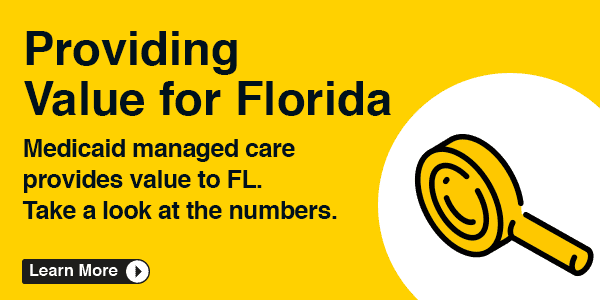 — CORONA FLORIDA —
"In Florida, a drop in coronavirus cases, hospitalizations" via Langston Taylor of The Tampa Bay Times — For the first time since early October, Florida has shown meaningful improvement in the struggle against the coronavirus pandemic. The trend, a real sign of hope, mirrors what has happened in most of the United States. Across Florida, the number of people currently hospitalized with COVID-19 is less than 7,000. While that's much higher than throughout most of the past year, it's down from nearly 8,000 earlier in January. High daily case numbers persist, but after a winter peak about two weeks ago, those have fallen as well. Statewide, cases have dropped in people of all age groups. Experts warn that the new B.1.1.7 variant of the virus, first seen in the United Kingdom, is present in Tampa Bay and Florida.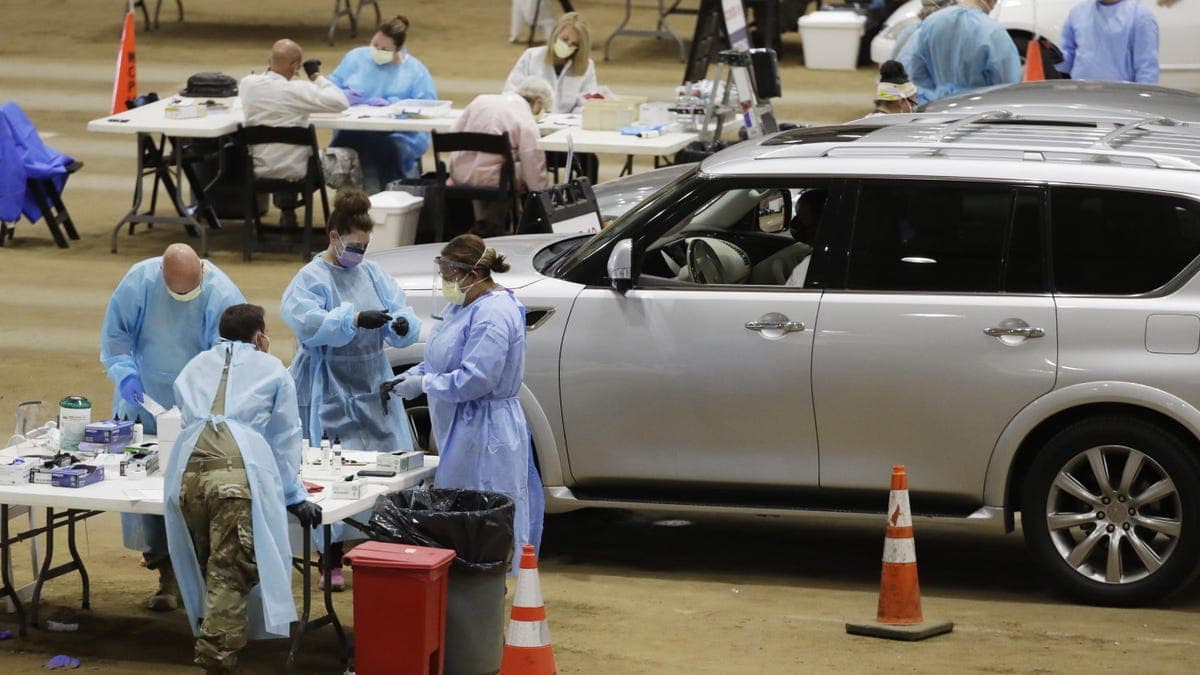 "Desperate Floridians battle in vaccine 'Hunger Games'" via Wendy Rhodes of The Palm Beach Post — Nearly a year's worth of pandemic fear, isolation and alienation are wearing thin the patience and optimism with which Florida's older and at-risk residents greeted the arrival of the first coronavirus vaccinations last month. That hope is being replaced by realizing they are in a "Hunger Games" scenario, some say, where age is pitted against comorbidities, mobility is decisive and access to technology could top all. Millions of Floridians have been forced to change their lifestyles due to the pandemic. But none so much as seniors and those with existing health conditions put them at extreme risk of severe complications.
"Florida residents who want a COVID-19 vaccine can now preregister online and by phone" via Michelle Marchante of The Miami Herald — Seniors 65 and older and people with health conditions that make them extremely vulnerable to COVID-19 can now "save their place in line" by pre-registering for the vaccine in Florida through a new website and phone system. Healthcare workers with direct patient contact and long-term care residents and staff can preregister for the COVID-19 vaccine. Anyone who pre-registers for a vaccine appointment will be notified when slots become available at state-supported vaccination sites in their county. Once you get an appointment, you will need to show proof that you are a Florida resident.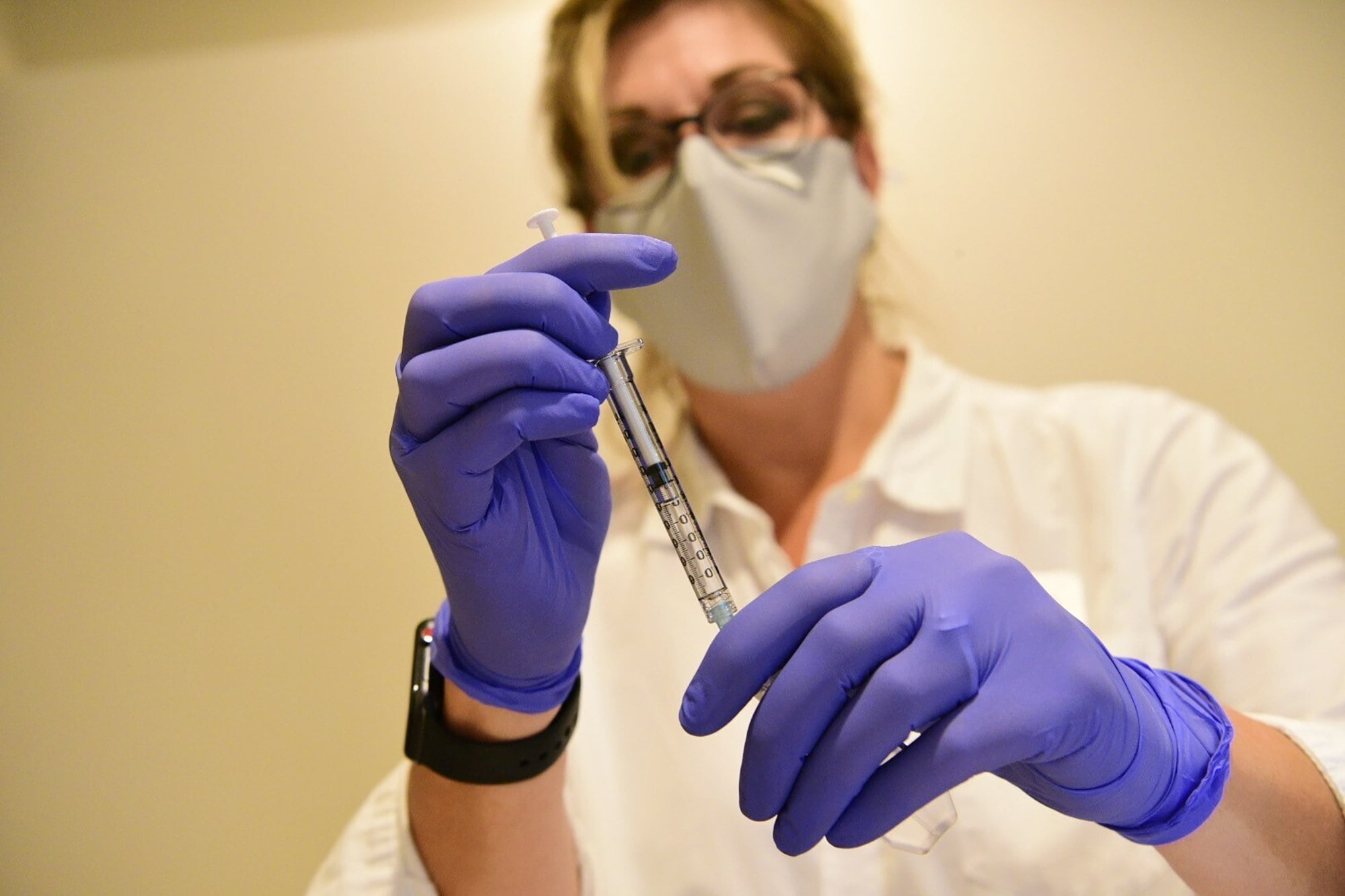 "COVID-19 protections sought for 'essential,' front-line employees in Florida" via CBS Miami staff reports — Members of House and Senate panels have expressed concerns that workers who allege they contracted COVID-19 on the job aren't getting workers' compensation benefits. Jimmy Patronis last year issued an order making clear that a presumption exists that certain front-line state employees who test positive for COVID-19 got infected while working. Patronis said in December that, through the order, he was able to secure workers' compensation coverage for state employees who "didn't have that peace of mind before." Members of the House Civil Justice and Property Rights Subcommittee also expressed concerns that not enough is being done for workers.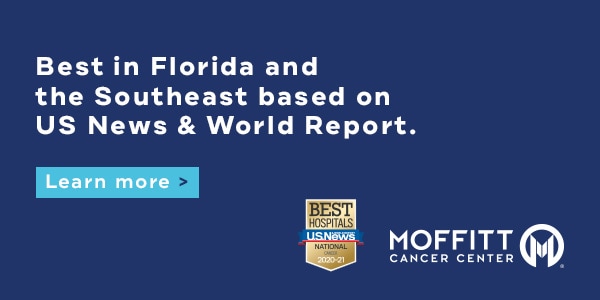 — CORONA LOCAL —
"Tampa Mayor battled DeSantis over COVID-19 issues in buildup to Super Bowl 55" via Phil Galewitz of NWF Daily News — Jane Castor said Tampa and NFL learned enough to hold the event safely. However, it will not be exactly normal. While DeSantis has not allowed local governments to fine customers who don't mask up, business owners can be fined for failing to require patrons to wear masks. Florida had ordered all bars and breweries to close from March to September, except for three weeks in June. Castor's efforts to shut bars were stopped after DeSantis took that power away from local governments in September. DeSantis reopened bars in September, but only to 50% capacity. Within weeks of his actions, the daily number of new infections across Florida doubled, and then tripled.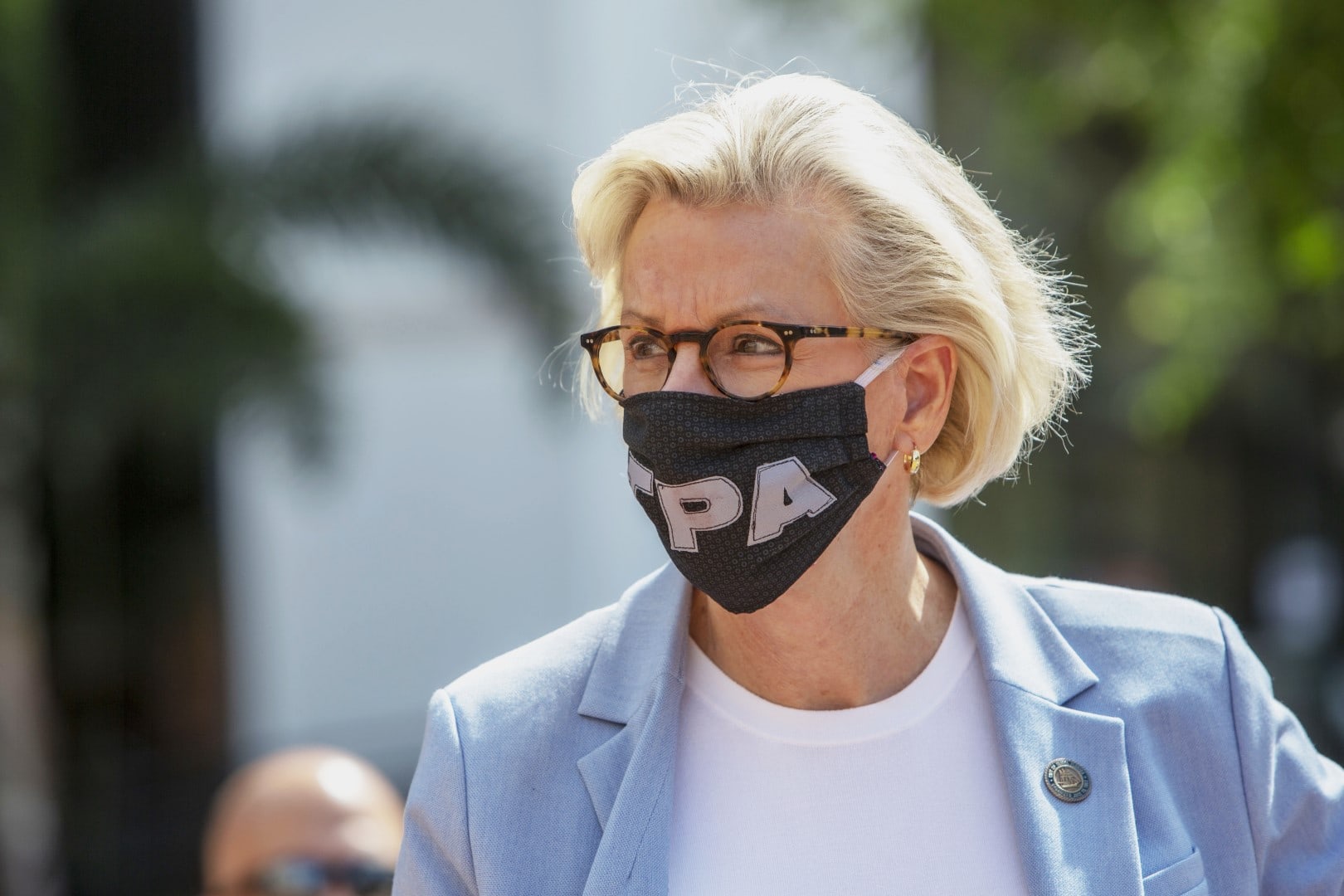 "Florida's coronavirus vaccine rollout reveals racial divide in Tampa Bay" via Allison Ross and Megan Reeves of the Tampa Bay Times — The Rev. Wayne G. Thompson has been trying for weeks to get coronavirus vaccine appointments for himself and his 92-year-old mother. Thompson, 71, finally got someone this week to help him set up an account in an online portal. But he worries about others in his largely Black congregation. In the less than two months since the start of Florida's vaccine rollout, frustration has grown throughout the state over how to score coveted doses of a limited supply of COVID-19 vaccines.
"Miami Mayor Francis Suarez tells 'Face The Nation' he's being restricted by the state to put more COVID mitigation efforts in place" via Karli Barnett of CBS Miami — Suarez said he is being restricted by the state to put more mitigation efforts in place against COVID-19. "I had implemented a mask-in-public order back when we were allowed to do that during the summer, and that drove down cases by 90%. Now, we're not allowed to implement a mask-in-public order," he said. He said he has asked Gov. Ron DeSantis for the mayors to have more authority, but that's been met with no response.
"How older people looking for COVID-19 vaccines struggle with and conquer a digital divide" via Howard Cohen and Michelle Marchante of The Miami Herald — In a world where many seniors don't have computers or computer skills, asking an older population to constantly check websites, navigate links, monitor Twitter alerts as appointments open, close, then open again, has been a challenge. Research found that about 30% of adults in low-income households below $30,000 a year don't own smartphones. More than 40% lack home broadband services or a traditional computer and even fewer own tablets. Sometimes the digital divide also widens because of declining health. Maybe it's a vision problem. Or, simply, some people of all ages just don't care to use computers.
"Escambia asks residents 65+ to hold off registering for COVID-19 vaccine through state system" via Annie Blanks of The Pensacola News Journal — Although the Florida Department of Health on Friday launched a new statewide preregistration system to schedule COVID-19 vaccine appointments, local officials say Escambia County residents should not sign up for a vaccine through the state hotline and website just yet because that will make the scheduling process take longer. Escambia County won't be ready for its residents to sign up through the state ShareCare phone system or online system until at least the week after next. The county is still trying to consolidate sign-ups from the various places in Escambia County where seniors have already been able to sign up for the vaccine.
—"Milton throws Mardi Gras parade during pandemic, hundreds attend" via John Blackie of The Pensacola News Journal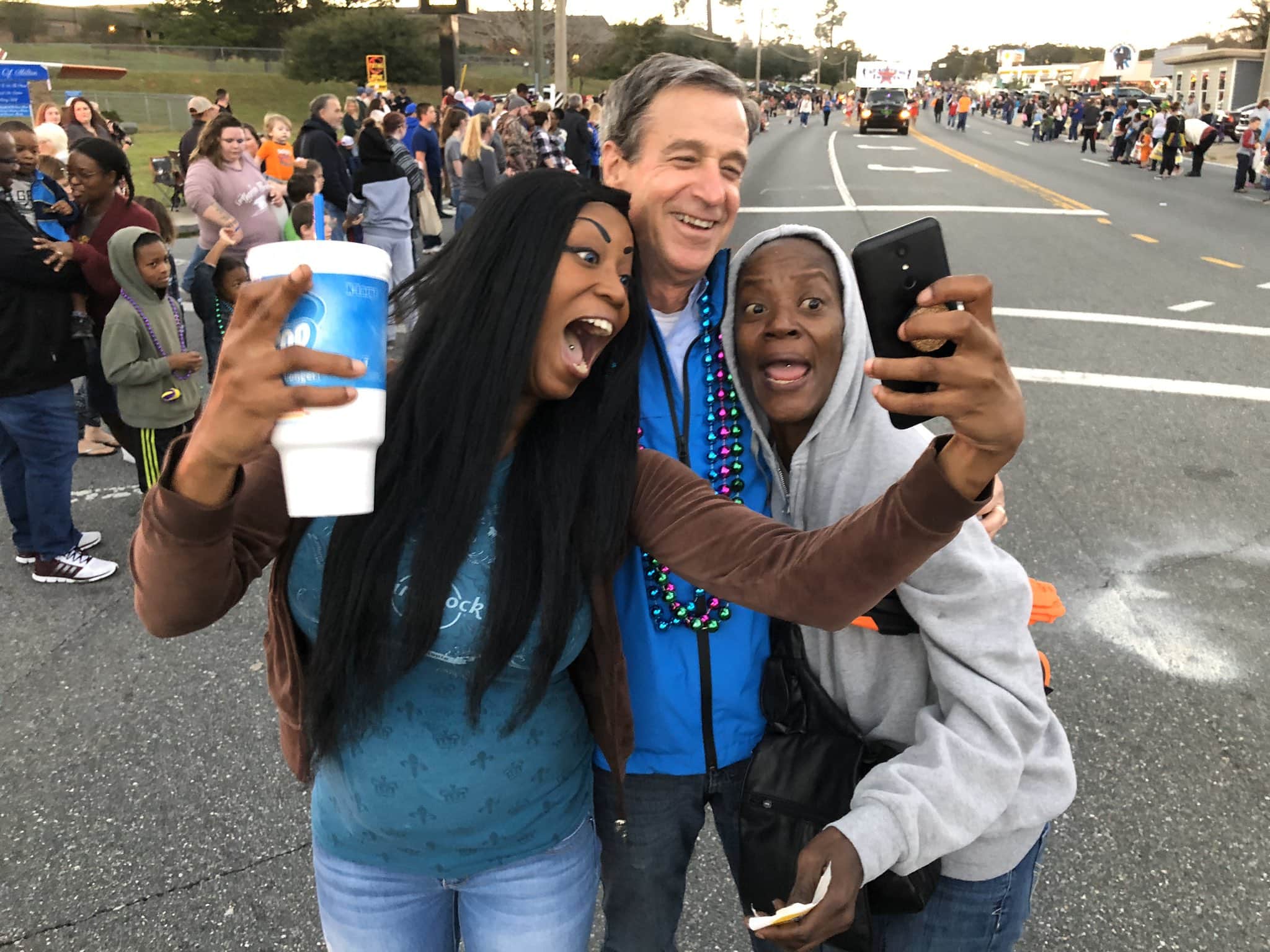 "Florida's 7,788 new COVID-19 cases are the lowest this month; positivity rate dips to 5.5%" via David J. Neal of The Miami Herald — The state of Florida's COVID-19 dashboard reported 7,788 new cases Sunday, the fewest in January. Another daily report said the most recent daily positive test rate for the state was only 5.54%. The dashboard also reported 120 total deaths, 119 of which were residents, keeping alive the morbid streak of at least 100 total deaths per day. Dec. 28, when 99 deaths were reported, was the last day under 100 total deaths, and the 7,391 cases Dec. 27 was the last day with fewer cases reported than Sunday.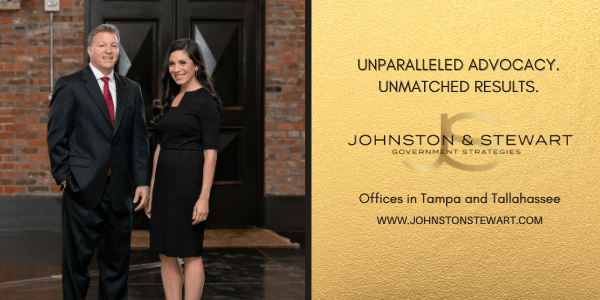 — CORONA NATION —
"Joe Biden administration readies battle plan as COVID-19 variants reach the U.S." via Sarah Owermohle of POLITICO — New research suggesting that several COVID-19 vaccines are less effective against a variant first found in South Africa has increased pressure on President Biden's administration to speed inoculations and enforce basic public health measures like wearing masks. Johnson & Johnson said Friday that its hotly anticipated vaccine was 66% effective overall at preventing moderate and severe illness. But that figure dropped to just 57% in South Africa, where a more transmissible COVID-19 variant called B.1.351 dominates. Vaccine makers Pfizer, Moderna and Novavax also revealed this week that their shots show reduced potency against the variant.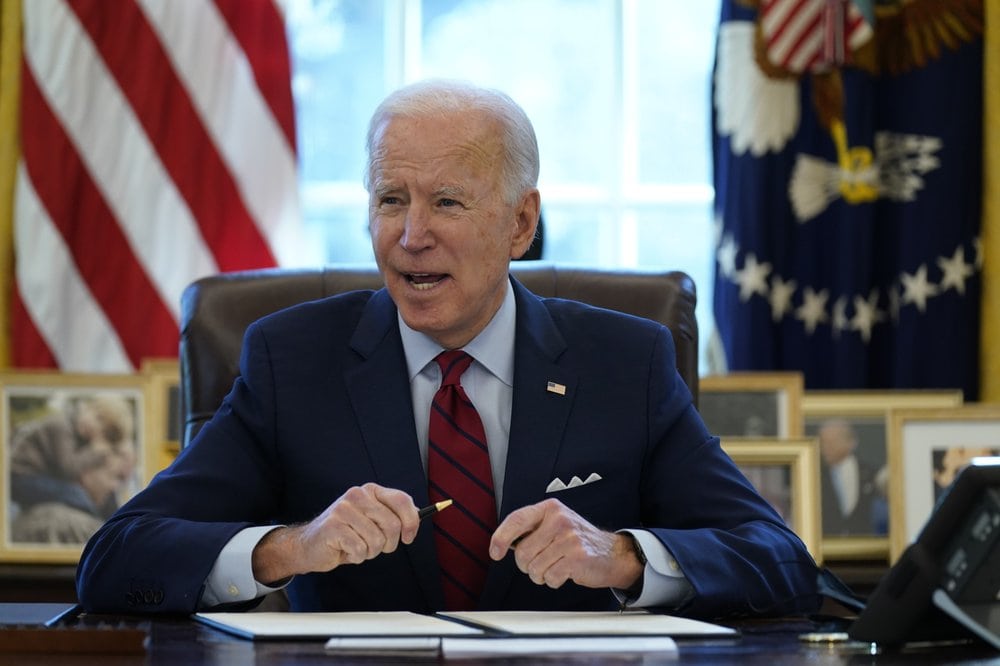 "Coronavirus mutations add urgency to vaccination effort as experts warn of long battle ahead" via Joel Achenbach and Ariana Eunjung Cha of The Washington Post — The road to herd immunity from the coronavirus suddenly looks longer. The emergence of more transmissible, potentially vaccine-evading variants threatens to extend the global health disaster and make 2021 feel too much like 2020. The mutation-laden variants are on the move, including one first identified in South Africa and confirmed in a Baltimore-area adult. The person in Maryland had no travel history, which is evidence of community transmission.
"CDC issues sweeping mask mandate for planes, public transportation in U.S." via Michael Laris of The Washington Post — Masks must be worn at train and subway stations, bus terminals and airports nationwide, as well as on planes, trains and other types of public transportation in the United States. The order, which will take effect at 11:59 p.m. Monday, adds details to the mandate Biden signed on his first full day in office. People are ordered to wear masks "while boarding, disembarking, and traveling on any conveyance into or within the United States," as well as "at any transportation hub that provides transportation within the United States."
"The coronavirus has spread more widely in blue areas — but hit red America harder" via Philip Bump of The Washington Post — Since the coronavirus first emerged a year ago, it's disproportionately been Democratic areas of the country that have been affected. At the outset, that was largely a function of the first hot spots to be uncovered. Cases were first reported in Washington, California and New York, heavily Democratic states. Since the virus emerged, there have been only 59 days on which there were fewer new cases recorded in counties that ended up voting for Biden in November than in counties that voted for Trump. On every other day, it's been Biden counties that have seen more cases.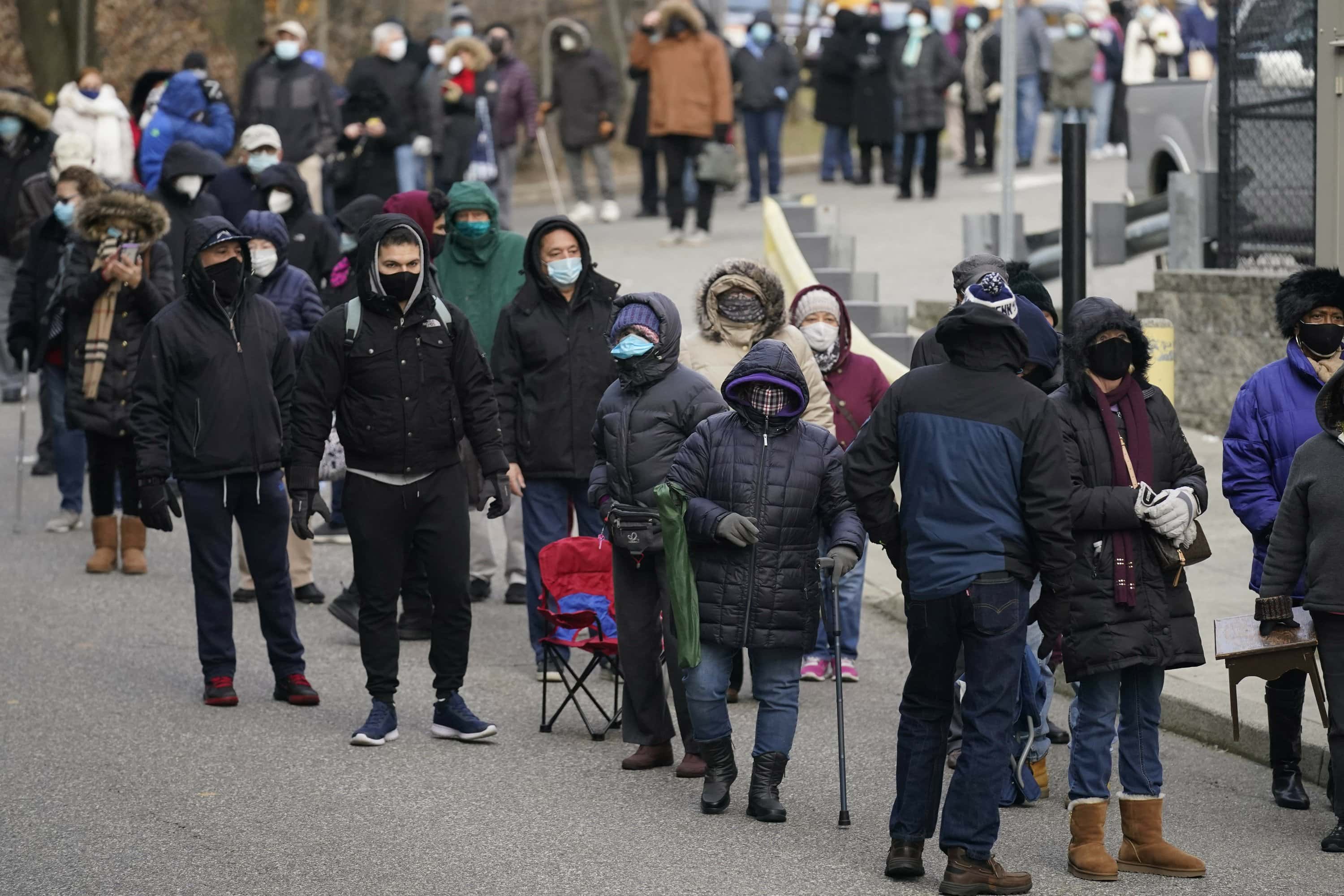 "Donald Trump officials actively lobbied to deny states money for vaccine rollout last fall" via Nicholas Florko of Stat News — Top Trump officials actively lobbied Congress to deny state governments any extra funding for the COVID-19 vaccine rollout last fall. The push came from multiple high-ranking Trump health officials in repeated meetings with legislators. Without the extra money, states spent last October and November rationing the small pot of federal dollars they had been given. And when vaccines began shipping in December, states seemed woefully underprepared. The revelation revealed that the Trump Administration not only dismissed states' concerns about the help they would need to roll them out but actively undermined their efforts to press Congress to get the funding they needed.
"Few states are accurately tracking coronavirus vaccinations by race. Some aren't at all." via Lola Fadulu and Dan Keating of The Washington Post — Most states are not publicly reporting racial data on people receiving coronavirus vaccines, despite disproportionate COVID-19 death rates for Black and Hispanic people and rising concerns about who has access to the vaccine. Seven weeks after the first shots were administered, just 20 states include race and ethnicity data on their vaccine dashboards, even though the federal government requires it. Health equity experts say that while they understand public health officials and vaccinators are swamped, the data is essential to ensure the vaccine is distributed equitably and to find out the reasons if it isn't.
— CORONA ECONOMICS — 
"Republican Senators send Biden letter urging bipartisan COVID-19 relief deal" via Matthew Brown of USA Today — Ten Republican senators issued an open letter to Biden on Sunday asking to discuss a COVID-19 relief package the group believes will get bipartisan support in Congress. The proposal comes after Biden offered up a $1.9 trillion COVID relief package of his own and as many Democrats express a desire to see another round of stimulus help proposed quickly. In the letter to Biden, the group argues that they "share [Biden's] goal of providing additional assistance for our small businesses."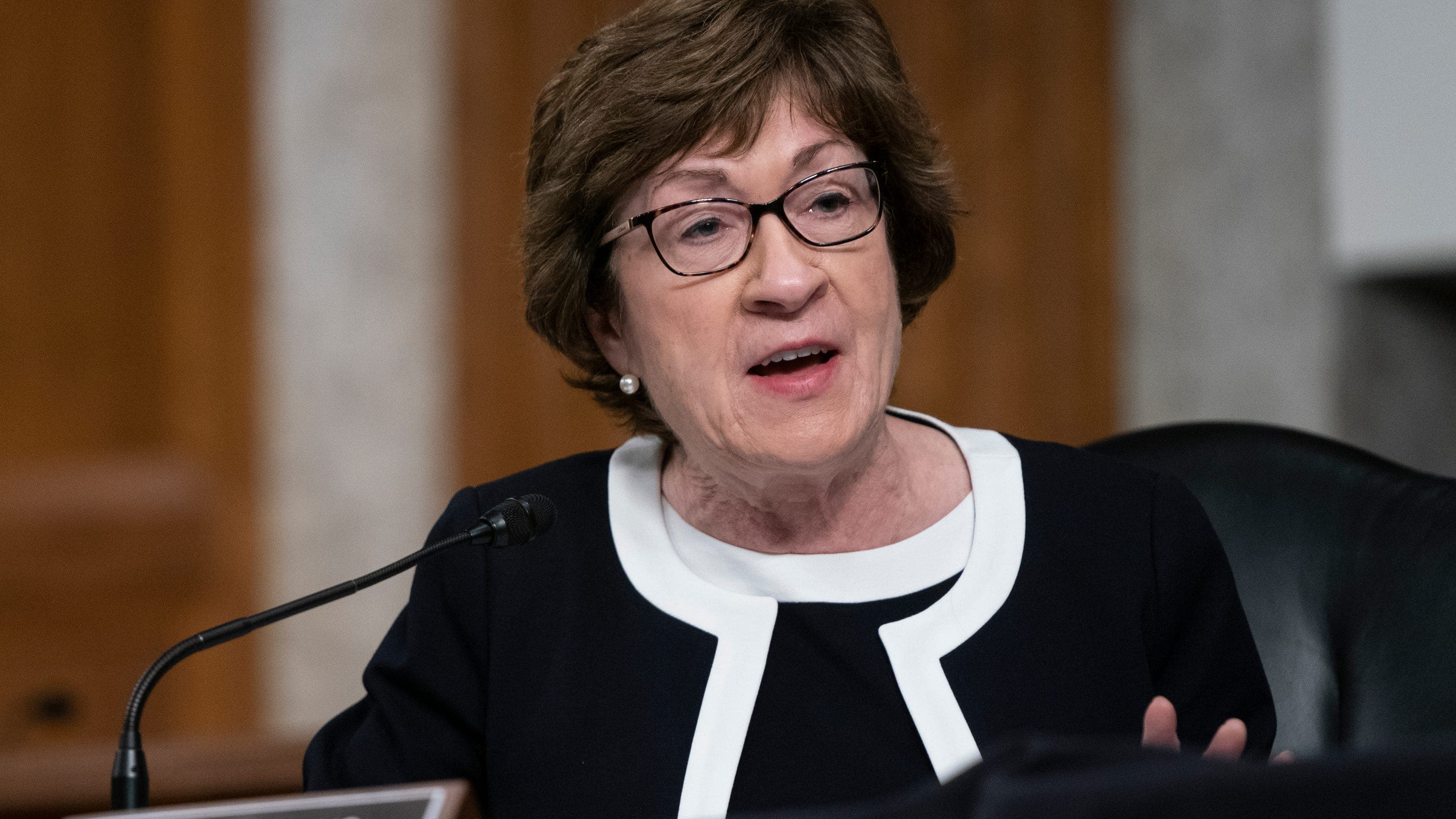 "The pandemic is completely changing the way we treat unemployment" via Kathryn Anne Edwards for The Washington Post — As Congress considers further coronavirus relief, most of the attention has been focused on the stimulus payments sent to many American families. Unemployment insurance is the most important fiscal response the United States has during a recession because it sends timely, targeted, and temporary financial assistance to those directly affected by the downturn. The pandemic revealed our unemployment system is inadequate for a national crisis. The trust funds that finance them in many cases sit at dangerously low levels 19 state programs are in the red. The changes Congress made to unemployment insurance have been temporary, but some of the features could endure.
— MORE CORONA —
"Protesters disrupt L.A.'s Dodger Stadium vaccination site" via Linus Chua and Brian Eckhouse of Bloomberg — Los Angeles' Dodger Stadium, which was turned into one of the biggest COVID-19 vaccination sites in the U.S. this month, was closed for almost an hour Saturday afternoon because of a protest. About 50 protesters gathered at the baseball stadium entrance, Los Angeles Times reported, affecting motorists waiting in line to get their shots. The demonstrators included members of anti-vaccine and far-right groups. The protest remained peaceful, the city's police department said. The fire department responded and resumed operations at the site after a 55-minute interruption.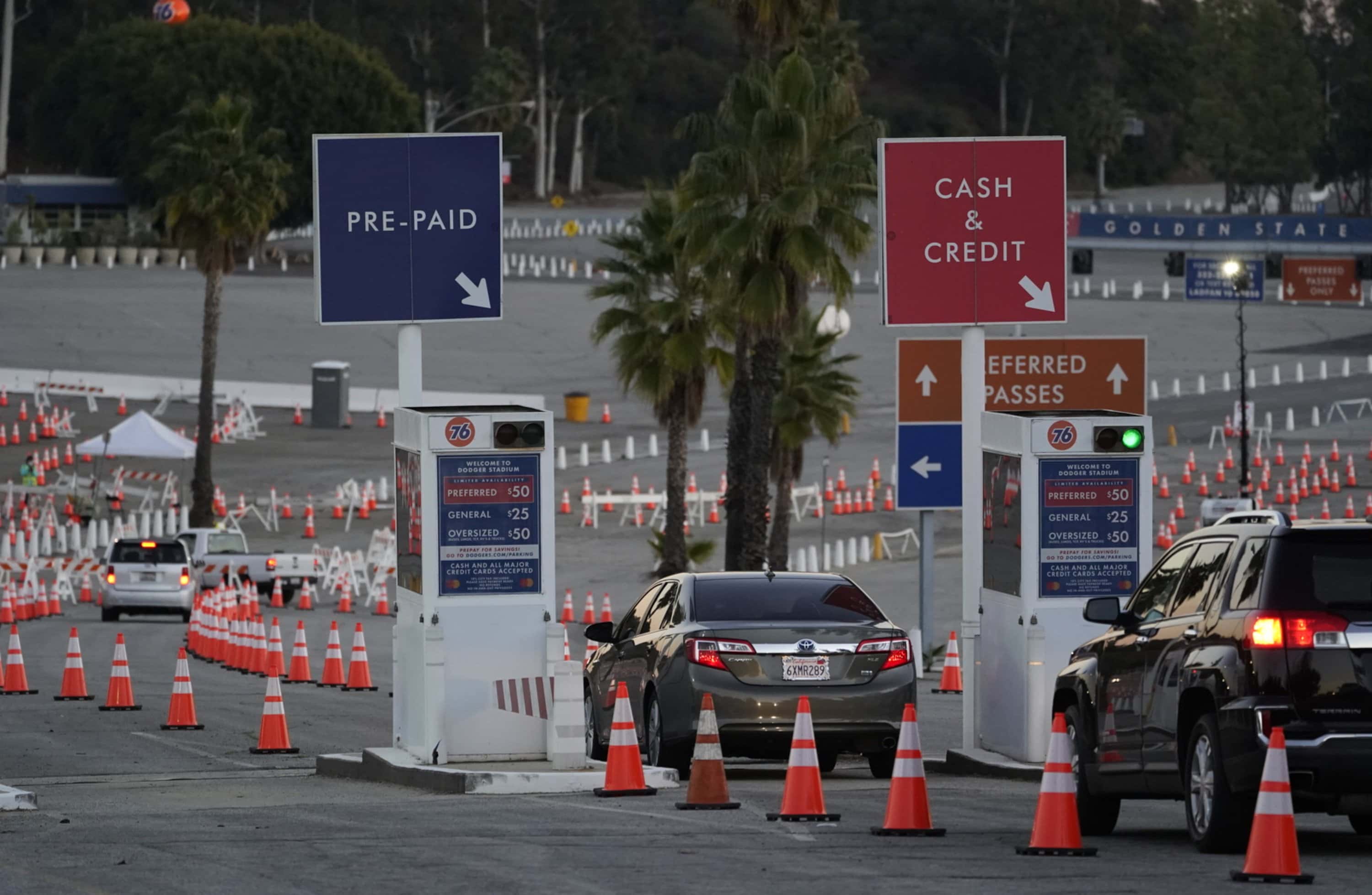 "Playing favorites? Hospital boards, donors get COVID-19 shots" via The Associated Press — While millions of Americans wait for the COVID-19 vaccine, hospital board members, their trustees and donors around the country have gotten early access to the scarce drug or offers for vaccinations. In Rhode Island, Attorney General Peter Neronha opened an inquiry after reports that two hospital systems offered their board members vaccinations. A Seattle-area hospital system was rebuked by Washington Gov. Jay Inslee after it offered COVID-19 vaccination appointments to major donors. Hospitals in Florida, New Jersey and Virginia also have faced questions about distributing vaccines, including to donors, trustees and relatives of executives. The disclosures could threaten public confidence in a national rollout already marked by vaccine shortages.
"Andrew Brooks, who developed a COVID-19 spit test, dies at 51" via Clay Risen of The New York Times — Brooks, a research professor at Rutgers University who developed the first saliva test for COVID-19, died on Jan. 23 in Manhattan. The cause was a heart attack, his sister, Janet Green, said. In April 2020, when COVID-19 tests were scarce and lines to get them were long, Dr. Brooks made worldwide news when the FDA gave emergency approval to his technique, which promised to increase the speed and safety of the testing process radically. In the 10 months since Dr. Brooks received approval, health care workers have performed more than four million tests using his approach, and it remains one of the most reliable means of testing for COVID-19.
"A Chick-fil-A manager saved a drive-thru COVID-19 vaccination clinic after traffic backed up" via Alaa Elassar of CNN — Shortly after the drive-thru in Mount Pleasant, South Carolina, opened, the computer system handling registrations went down, causing hundreds of people to wait in heavy traffic. That's when Jerry Walkowiak, the manager of a nearby Chick-fil-A, stepped in to save the day. "When I heard about it, I called Jerry and asked if he would come help us out," Mount Pleasant Mayor Will Haynie told CNN. "After he looked it over, he said, 'There's your problem right there. It's backed up because you have one person checking people in.' Then he showed us how to do it right." Walkowiak transformed the messy traffic jam into a smooth operation, reducing the hourslong wait to just 15 minutes.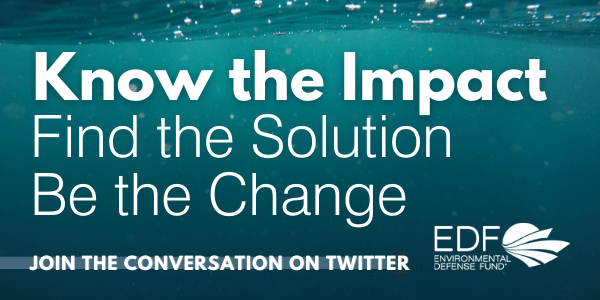 — PRESIDENTIAL —
"'It's a mess': Biden's first 10 days dominated by vaccine mysteries" via Tyler Pager, Adam Cancryn and Joanne Kenen of POLITICO — Biden promised he'd bring in a competent, tested team to run the pandemic response, set ambitious vaccination targets and impose strict public health guidelines. His team arrived at the White House with a 200-page response plan ready to roll out. But instead, they have spent much of the last week trying to wrap their hands around the mushrooming crisis. Biden's team is still trying to locate upward of 20 million vaccine doses that have been sent to states, a mystery that has hampered plans to speed up the national vaccination effort. And they're nervously eyeing a series of new COVID-19 strains that threaten to derail the response.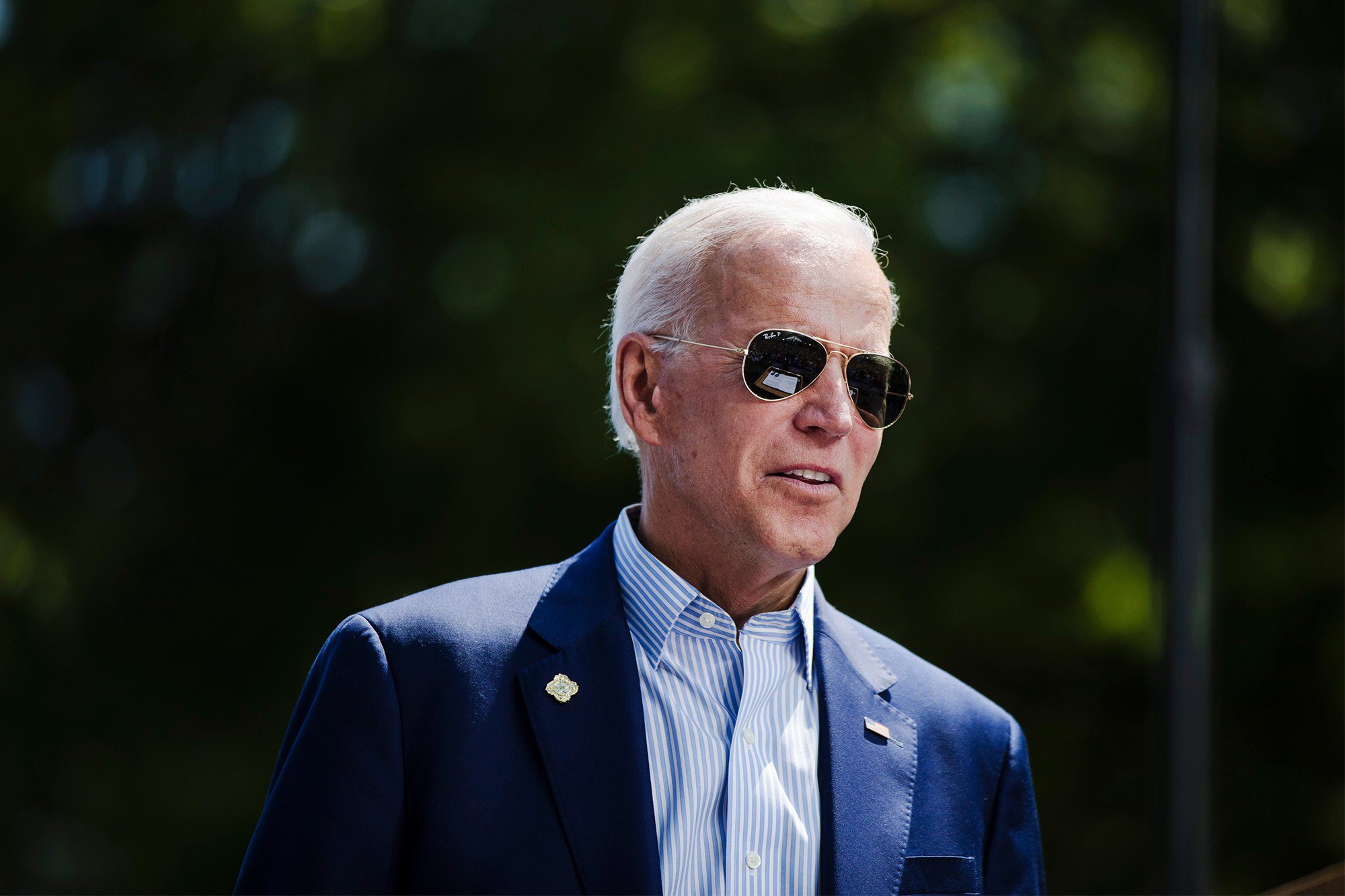 "Biden, Democrats prepare to move beyond efforts to woo Republicans" via Matt Viser of The Washington Post — Democrats are adopting a more muscular approach to dealing with Republicans, essentially declaring they will work with them if they can but are prepared to move past them if they must. Top Senate Democrats are now working on dual tracks, planning to hold a speedy impeachment trial to avoid derailing Biden's legislative agenda while also laying the groundwork for Biden's COVID relief package to pass shortly afterward. The moves come after Biden launched his administration without Republicans in his Cabinet and started by issuing dozens of executive actions, a clip far more rapid than any of his recent predecessors.
— EPILOGUE: TRUMP —
"Mutual decision? Trump splits with impeachment lawyers" via The Associated Press — Trump has parted ways with his lead impeachment lawyers just over a week before his Senate trial is set to begin. Butch Bowers and Deborah Barbier, both South Carolina lawyers, are no longer with Trump's defense team. One of the people described the parting as a "mutual decision" that reflected a difference of opinion on the case's direction. Both insisted on anonymity to discuss private conversations. One said new additions to the legal team were expected to be announced in a day or two. The upheaval injects fresh uncertainty into the makeup and strategy of Trump's defense team as he prepares to face charges that he incited the insurrection at the U.S. Capitol on Jan. 6.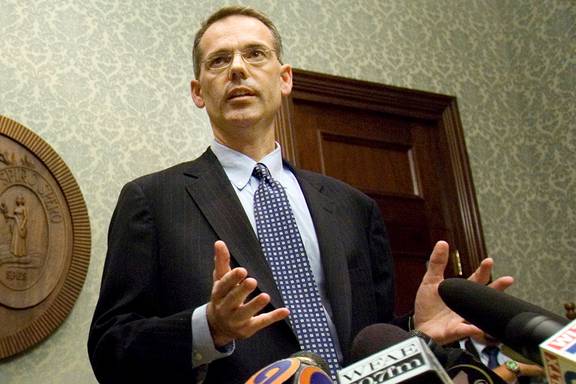 "House Democrats building elaborate, emotionally charged case against Trump" via Mike DeBonis, Tom Hamburger, Karoun Demirjian and Amy Gardner of The Washington Post — House Democrats have sought out new cellphone footage of the Capitol siege as well as updated details about injured police officers as they seek to build an emotionally compelling impeachment case against Trump. The effort to present new video evidence and witness testimony appears designed to make Republican Senators as uncomfortable as possible as they prepare to vote to acquit Trump, as most have indicated they will do.
"The 'civil war' for the soul of the GOP is over before it began. Trump won — again." via Dana Milbank of The Washington Post — Just three weeks ago, congressional GOP leaders set out to reclaim their party from Trump and his violent supporters. Trump had frequently emboldened White supremacists and domestic terrorists, but never more visibly than when he recruited and incited those who sacked the Capitol on Jan. 6. From that deadly spree emerged a glimmer of hope that Republicans would, finally, distance themselves from Trump. Yet just three weeks after feebly trying to quit Trump, they have relapsed. It's as though Abraham Lincoln had offered the Union's unconditional surrender after the first shots were fired at Fort Sumter.
"How Trump's focus on Antifa distracted attention from the far-right threat" via Adam Goldman, Katie Benner and Zolan Kanno-Youngs — As racial justice protests erupted nationwide last year, Trump, struggling to find a winning campaign theme, hit on a message that he stressed over and over: The real domestic threat to the United States emanated from the radical left, even though law enforcement authorities had long since concluded it came from the far right. Trump's efforts to focus his administration on the antifa movement and leftist groups did not stop the Justice Department and the F.B.I. from pursuing right-wing extremism cases. For example, they broke up a kidnapping plot, targeting Gov. Gretchen Whitmer of Michigan, a Democrat.
"Palm Beach considers options as Trump remains at Mar-a-Lago" via Terry Spencer of The Associated Press — Trump has been living at his Mar-a-Lago club since leaving office more than a week ago, a possible violation of a 1993 agreement he made with the Town of Palm Beach that limits stays to seven consecutive days. Town Manager Kirk Blouin said Palm Beach is examining its options, and the matter might be discussed at the town council's February meeting. Last month, the South Florida town received a letter from an attorney representing a Mar-a-Lago neighbor demanding it enforce the agreement's residency clause. Trump and former first lady Melania Trump changed their residency from New York City to Mar-a-Lago in 2019.
"Top Trump-era lobbyist: 'It's not going to be the same'" via Alex Gangitano of The Hill — One of the most powerful lobbyists during the Trump years is acknowledging that the future will be different now that the former President, with whom he has close ties, has left town. Brian Ballard, the founder of Ballard Partners, used to be a top fundraiser for Trump, and their relationship stretches back to when he was Trump's own lobbyist in Florida. The past four years were good to Ballard. But things are different now. The first quarter of 2021 lobbying disclosures will give watchers an early glimpse of how Trump-connected lobbyists will fare under Biden. No high-profile Trump officials have landed roles at lobbying shops, though Ballard left the door open to taking some into his firm.
"After presidency, Trump Hotel in Washington is a limited draw" via Eric Lipton of The New York Times — Congress was in session. The White House has been humming with activity for the past few days. This would normally mean a busy time for the 263-room Trump International Hotel, just a few blocks away. But on two evenings this week, the famed lobby that drew so many lobbyists, White House officials and Trump supporters over the past four years was largely vacant. The servers and staff members outnumbered the customers. Of course, part of it is the coronavirus pandemic, which has affected hotels and restaurants in Washington and around the nation. Fogo de Chão, a Brazilian steakhouse, was doing much brisker business across the street from the hotel.
— D.C. MATTERS —
"Marco Rubio deserves Ivanka Trump" via Frank Bruni of The New York Times — We're talking and most certainly not laughing about the nether regions of Republican morality, which Rubio plumbs as shamelessly as his more exposed Senate colleagues. Rubio has been pushing his Trump credentials since early in the Trump administration. Only there's no out-Trumping an actual Trump. And there's no defaming this Trump progeny without inflaming the Trump patriarch. Ivanka Trump would be Rubio's worst nightmare. She'd also be his perfect comeuppance. He would have done all that shape-shifting, summoned all that sycophancy, and sold out for naught.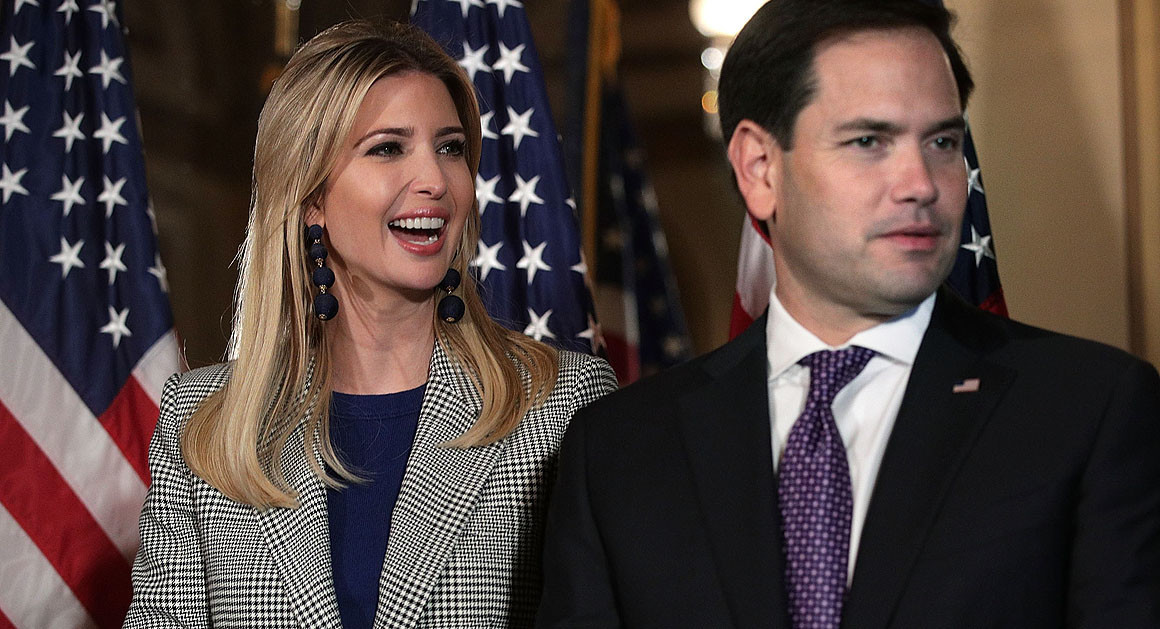 "María Elvira Salazar's pledge to donate her congressional salary hits a roadblock" via Alex Daugherty and David Smiley of The Miami Herald — Rep. Salazar ran ads during her campaign last year declaring that she would donate her entire $174,000 salary to fund a "prosperity center" to help her constituents pay their rent and find jobs. But on Friday, she said she had trouble receiving clear guidance from committees that oversee how members of Congress run their offices on whether and how she can proceed with her plans. "So far, Friday afternoon, from what my staff is telling me, no one has a straight answer because it's never happened before," Salazar said. Salazar said her staff's conversations with the House Committee on Ethics have not yet clarified how and whether she can use her salary to supplement her office funds and expand her staff.
"Stunning November loss may not be Donna Shalala's last run for Congress in Miami" via David Smiley and Alex Daugherty of The Miami Herald — Two months after losing a race she was heavily favored to win, Shalala continues to raise money and consider another run for the U.S. House of Representatives in Miami in 2022. Shalala has sent several fundraising emails through her political committee encouraging supporters to donate money to an effort to unseat Salazar, the Republican and former TV journalist who defeated Shalala in the November election in her second run for the seat. On Friday, Shalala confirmed that she remains interested in running for Congress again next year when newly drawn districts are likely to scramble the congressional map.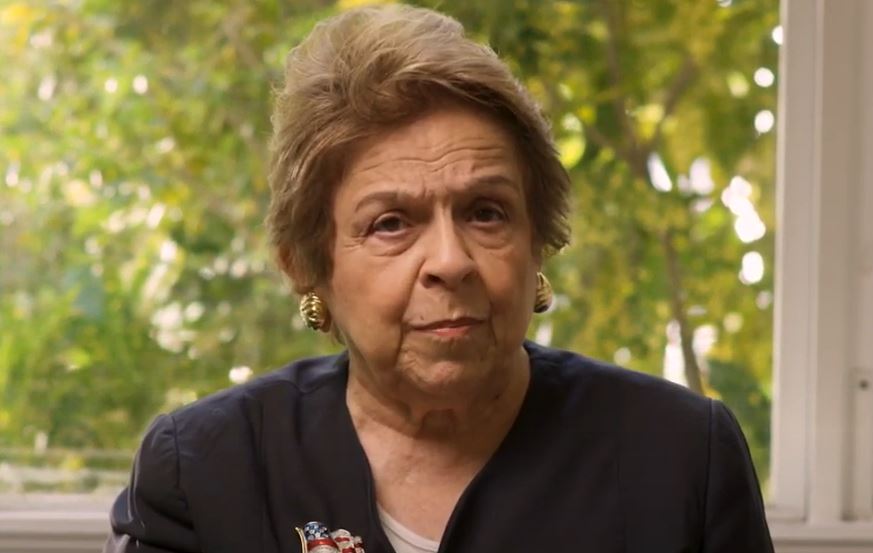 Assignment editors — U.S. Rep. Charlie Crist will hold news events to talk housing insecurity with Pinellas County Housing Authority and tour properties damaged by Tropical Storm Eta; 10:30 a.m., Pinellas County Housing Authority, 11479 Ulmerton Road, Largo; 12:30 p.m., Madeira Beach Damaged Property Tour starting at Madeira Beach City Hall, 300 Municipal Drive, Madeira Beach.
— CRISIS —
"Publix says heiress's Trump donations don't reflect its values. Boycotts suggested anyway" via Howard Cohen of The Miami Herald — Julie Jenkins Fancelli, an heiress to the Publix supermarket chain, committed about $300,000 through a top fundraising official for Trump's 2020 campaign. The company has attempted to distance itself from Fancelli's donation. Publix's statement said in part: "The violence at the Capitol on Jan. 6 was a national tragedy. The deplorable actions that occurred that day do not represent the values, work or opinions of Publix Super Markets."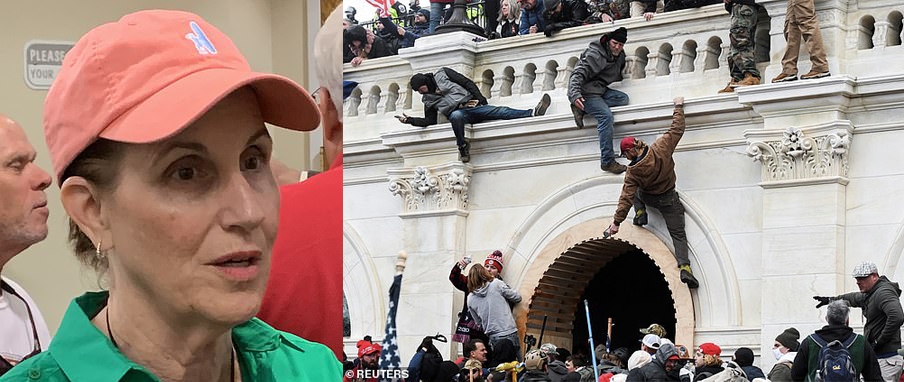 "'Be ready to fight': FBI probe of U.S. Capitol riot finds evidence detailing coordination of an assault" via Devlin Barrett, Spencer S. Hsu and Aaron C. Davis of The Washington Post — FBI agents around the country are working to unravel the various motives, relationships, goals and actions of the hundreds of Trump supporters who stormed the U.S. Capitol on Jan. 6. Some inside the bureau have described the Capitol riot investigation as their biggest case since the Sept. 11, 2001, attacks. A top priority of the agents' work is to determine how violence and chaos were preplanned and coordinated. Investigators caution there is an important legal distinction between gathering like-minded people for a political rally and organizing an armed assault on the seat of American government.
"Text messages show top Trump campaign fundraiser's key role planning the rally that preceded the siege" via Mike Spies and Jake Pearson of ProPublica — Text messages and an event-planning memo obtained by ProPublica, along with an interview with Cindy Chafian, a deputy to Donald Trump Jr.'s girlfriend, indicate that Caroline Wren, a Washington insider with a low public profile, played an extensive role in managing operations for the event. The records show that Wren oversaw logistics, budgeting, funding and messaging for the Jan. 6 rally that featured Trump. Wren's services were enlisted by a major donor to Trump's presidential campaign.
"Pipe bombs found near Capitol on Jan. 6 are believed to have been placed the night before" via Dalton Bennett, Emma Brown, Sarah Cahlan, Josh Dawsey and Joyce Sohyun Lee of The Washington Post — The two pipe bombs that were discovered on Jan. 6 near the U.S. Capitol shortly before a mob stormed the building are believed to have been planted the night before. The explosive devices, which were placed blocks from one another at the headquarters of the Republican and Democratic national committees, have been largely overshadowed by the violent attempted insurrection at the Capitol. But finding the person suspected of planting both bombs remains a priority for federal authorities, who last week boosted the reward for tips leading to the person's arrest from $50,000 to $75,000.
"After Capitol riot, elected officials under pressure back home" via Hailey Fuchs of The New York Times — Couy Griffin, the founder of a group called Cowboys for Trump, bragged that he had a "first-row seat" to the riot at the Capitol. Griffin has been charged with trespassing at the Capitol. Among the most high-profile participants in the riot was Derrick Evans, a newly elected member of the West Virginia House of Delegates who filmed himself entering the Capitol. Some Republicans have been careful to balance their continued support for Trump with condemnation of those who entered the Capitol. Even some elected officials who did not enter the Capitol on Jan. 6 are facing ire for their part in the events that day.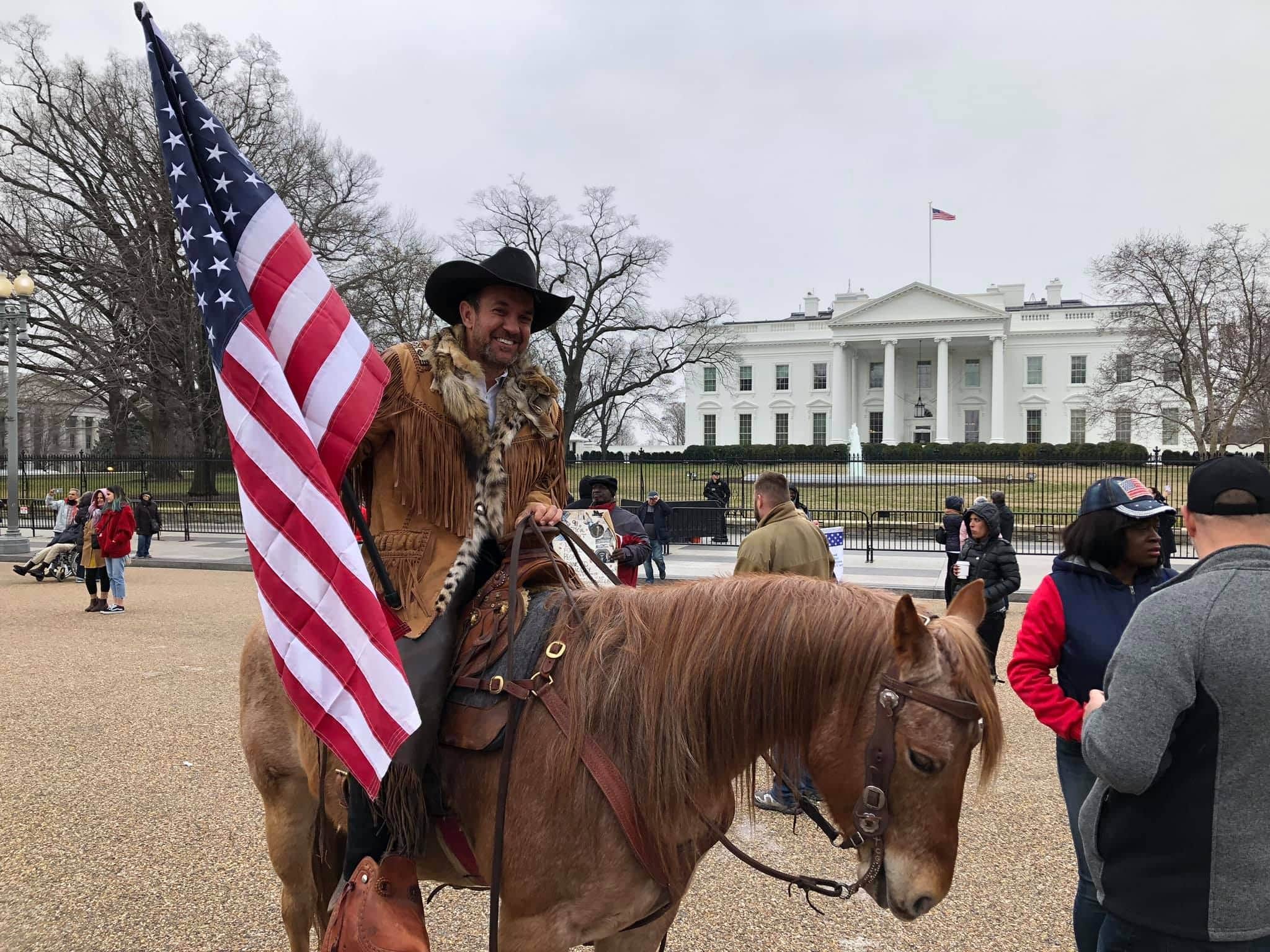 "Palm Harbor Messianic rabbi is the latest Floridian accused in U.S. Capitol riot" via Dan Sullivan of the Tampa Bay Times —A federal criminal complaint filed this week in U.S. District Court in Washington D.C. alleges that Michael Stepakoff entered the Capitol after a mob of supporters of former President Trump stormed the building, disrupting congressional certification of the electoral college vote. Stepakoff, 55, leads Temple New Jerusalem, a Messianic synagogue in Palm Harbor and is a former lawyer. He is now one of at least 17 Floridians who have been accused of crimes related to the insurrection.
"The military said it wants to fight White supremacy. What is it waiting for?" via Eric Lichtblau for The Washington Post — Days before Biden's inauguration on Jan. 20, concerns about internal security prompted an 11th-hour vetting of the 25,000 National Guard troops massed in the capital to protect the swearing-in. Background checks led the Guard to remove a dozen members from the inauguration mission. Since the Capitol riot, military officials have vowed to redouble their efforts to weed out extremists and White supremacists. But there is little to suggest that such steps represent more than lip service in combating such a pervasive problem.
"Central Florida GOP leaders spread election conspiracies, QAnon falsehoods" via Steven Lemongello of the Orlando Sentinel — The new treasurer for the Lake County Republican Executive Committee wrote this month that the nation was at war and called Republicans who don't believe former President Trump won the election "traitorous." The Lake GOP second vicechair called the election "illegitimate" and falsely implied the left-wing group antifa was behind the Jan. 6 attack on the U.S. Capitol. And the Hillsborough GOP chair refused this month to accept Donald Trump lost or that his supporters were behind the Capitol attack. Florida Republicans continue to spread falsehoods about the presidential election and rhetoric about censorship.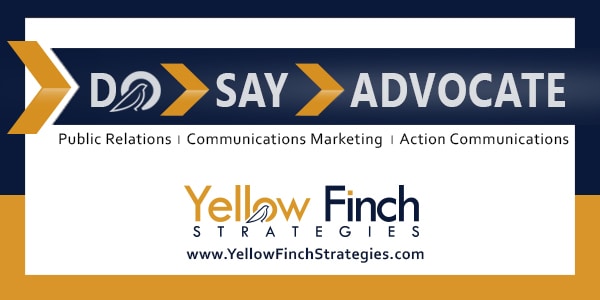 — LOCAL NOTES —
"Bucs, not bucks: With a pandemic Super Bowl, Tampa misses an economic windfall" via Jay Cridlin of The Tampa Bay Times — Next weekend comes a slimmed-down Super Bowl with fewer fans, fewer parties and many fewer millions changing hands. The historic involvement of the hometown Bucs should spur last-minute economic activity at the local level. But for most businesses, it'll be more of a silver lining than a once-in-a-lifetime windfall. The economic impact of any Super Bowl has long been a matter of debate. The NFL and host committees around the country have put it at close to $400 million; independent economic studies have argued it's far less. Local boosters remain optimistic in the game's potential to shine a light on the region and spur future business, even if expectations are scaled back.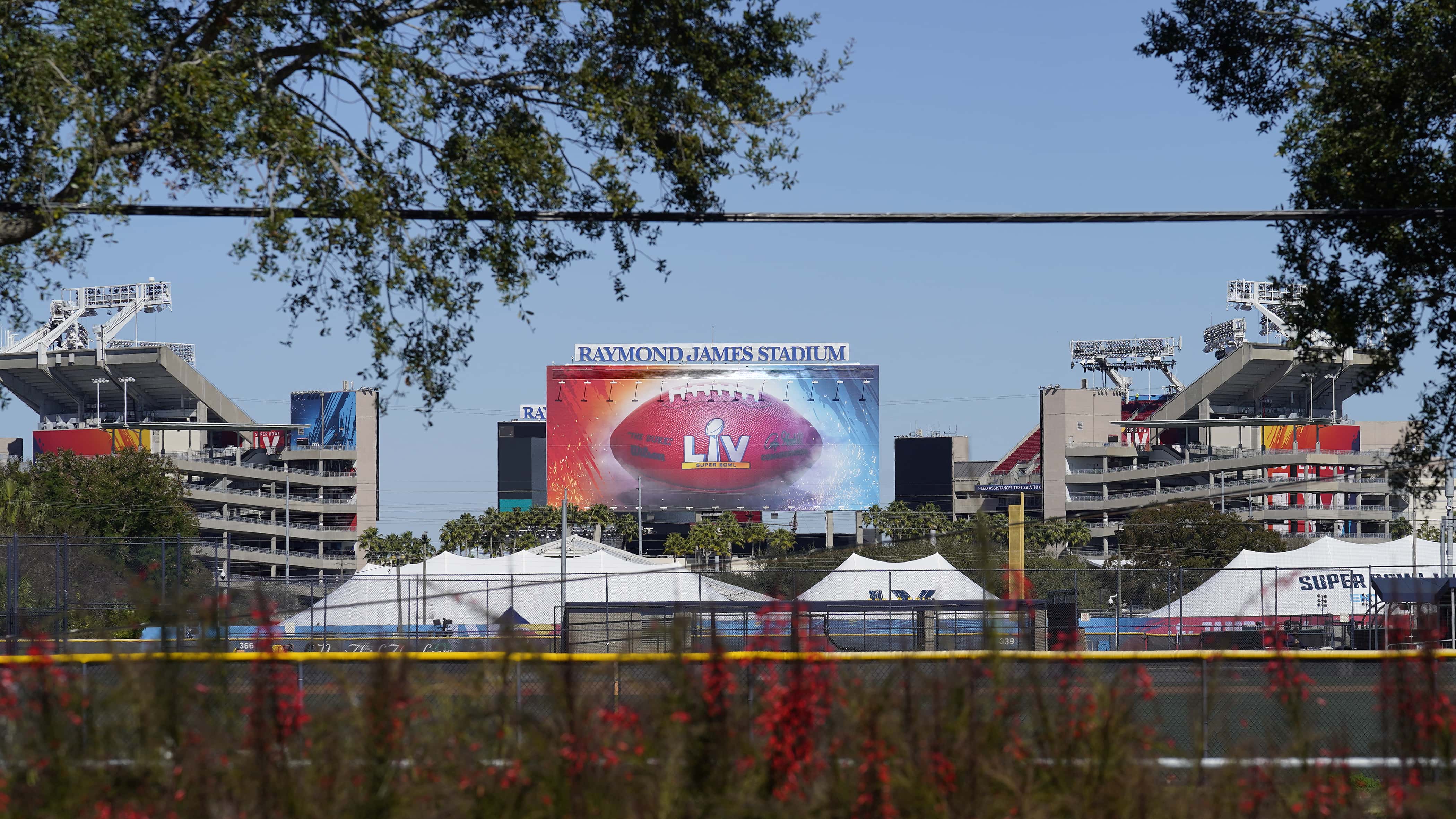 "Amid controversial JEA sales push, Lenny Curry created a 'super' budget" via Nate Monroe for The Florida Times-Union — Curry's administration was preparing a "super" budget of more than $8 billion in citywide projects spanning 20 years, previously unreported documents that represent both a potent testament to the benefits a massive windfall could have had across the city. The "super" budget was, according to Jordan Elsbury, Curry's chief of staff, not specifically tied to JEA but a planning document to address the city's long-standing needs "should revenues have been realized from any source." The super budget included massive amounts of money for long-planned and sought-after projects and priorities.
"Bonded by Parkland tragedy, Coral Springs Mayor helps heal pain of suicide" via Carol Brzozowski for Florida Politics — At 11:30 p.m. on March 23, 2019, Coral Springs Mayor Scott Brook received a text that Marjorie Stoneman Douglas High School student Calvin Desir died by suicide. It was the second student suicide in the wake of the shootings on Valentine's Day 2018 at the Parkland high school to which Coral Springs police and paramedics had responded that claimed the lives of 17 students and teachers and injured 17 others. After the MSD shootings, Brook had reached out to many of the families affected by the MSD shooting tragedy. It became apparent that to continue the healing, there needed to be an ongoing effort.
"'Crisis situation': As ranks of Tallahassee homeless swell, a controversial shelter steps in" via Karl Etters and Tori Lynn Schneider of The Tallahassee Democrat — Tallahassee is on the precipice of a crisis as the homeless population swells. With it, community concern is growing over the unpermitted expansion of City Walk Urban Mission to transform a once abandoned building into a homeless shelter. City Walk's newly opened shelter at 1709 Mahan Drive was started as a temporary cold night shelter in December but has quietly expanded into more of a full-time role since then. The move is causing distress in the nearby neighborhoods and has forced action by code enforcement officials. The capital faces hurdles with homelessness as resources are nearly maxed out.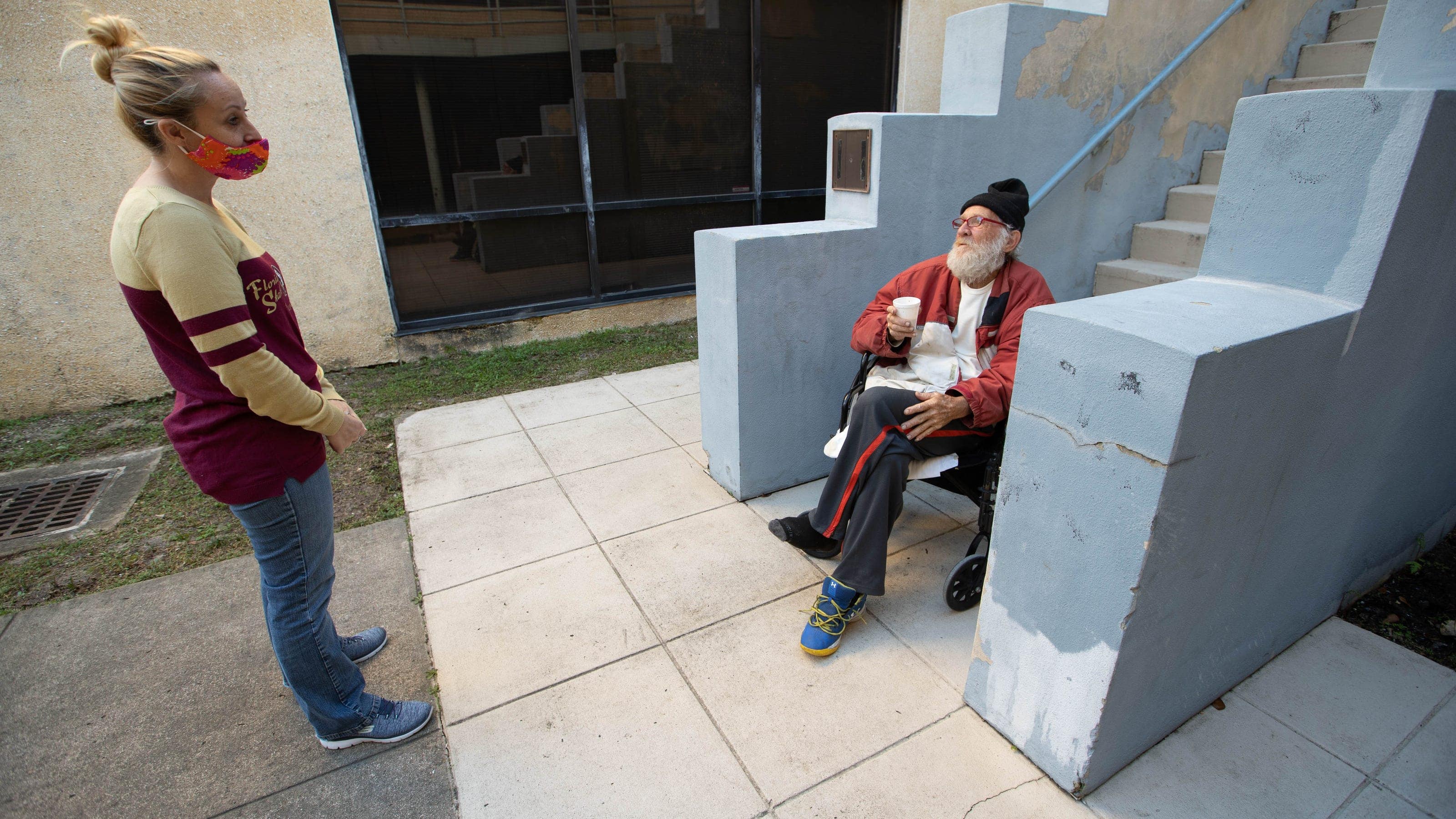 "Pensacola officials plan forced move for homeless under I-110 overpass, will clean up park" via Colin Warren-Hicks of The Pensacola News Journal — The I-110 overpass leading in and out of Pensacola stretches for over a mile above a grassy patch of government land, named the Hollice T. Williams Park, which has become home to increasing numbers of homeless people in recent months. Pensacola officials now have plans to dislodge those homeless people from the park. There were approximately 12 tents Thursday afternoon pitched by the homeless community dwelling in the park that extends below the I-110 overpass, from its southern border along Cervantes Street to its northernmost edge at Maxwell Street.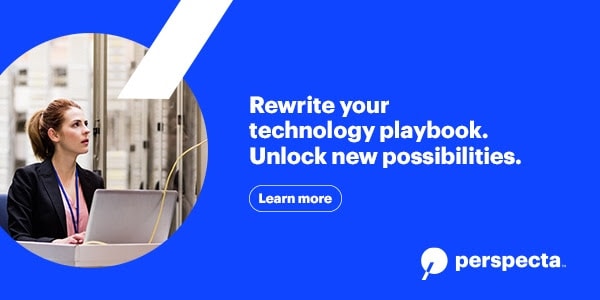 — TOP OPINION —
"Biden should retain Michael Sherwin, who served in Florida, to complete probe into Capitol riot" via Jon Sale for The Miami Herald — Sherwin, who prosecuted major federal cases in South Florida, is Acting U.S. Attorney for the District of Columbia. He now is leading the all-important investigation into the armed insurrection at the Capitol on Jan. 6. Sherwin is a career prosecutor, not a political figure. He is of the highest moral character and integrity. Couple these traits with his extraordinary background in counterterrorism and national security and his deep commitment to the rule of law, and he is the ideal person to bring to justice those who threatened our democracy. Biden should let him finish the job.
— OPINIONS —
"China is exploiting U.S. capital markets and workers. Here's what Biden should do." via Marco Rubio of The Washington Post — For decades, establishment elites in our nation's two major political parties ignored the Chinese Communist Party's efforts to undermine our national security, industrial capacity, and the well-being of American workers. Thankfully, a growing bipartisan consensus has emerged that recognizes we must address the clear risk to U.S. economic and national security this poses. Biden's foremost policy choice is whether his administration will continue those efforts in ending this exploitation or return to the naive consensus that allowed China's rise at America's expense.
"In Florida, the public's on notice: Elected leaders don't want you to know what they're doing" via The Miami Herald editorial board — Some lawmakers this year will continue to push to remove from Florida's newspapers public notices, those often nondescript black-and-white boxes of text alerting residents what their local government is up to. They are prompts, or prods, for residents and others to get involved in the process, to attend a meeting of the zoning board, the city council, the school board. Attendance allows taxpayers to make their presence felt and their voices heard. Of course, that's the last thing the more devious lawmakers in the Legislature want. They would rather shut residents out of the process, pulling the shades and turning out the lights on open government.
"A new legislative betrayal seeks to overturn Florida's minimum wage amendment" via The Orlando Sentinel editorial board — Immediately after the November election, Republicans proclaimed the GOP as the party of the working class. Now, an influential Florida Republican wants to deprive the working class of the most significant financial boost they've received in decades. State Sen. Jeff Brandes has introduced a bill that could undo the minimum-wage increase that nearly 61% of the state's voters approved in November. Brandes, who is chairman of the Judiciary Committee, wants to put a new amendment on the ballot in 2022, allowing the Legislature to pass laws creating multiple exemptions to the new $15 minimum wage.
"Mayor Jane Castor makes right call on masks for Super Bowl events" of The Tampa Bay Times editorial board — Castor made some sensible upgrades to the city's mask policies, given the ongoing pandemic and the influx of people expected for Super Bowl 55. With a few exceptions, the move requires masks to be worn outdoors in most of the city's popular destinations, including downtown, the Riverwalk, Armature Works and Ybor City until Feb. 13. As is often the case, the new requirements sparked some confusion, but the Mayor is sending the right message: Have a good time, but do it safely.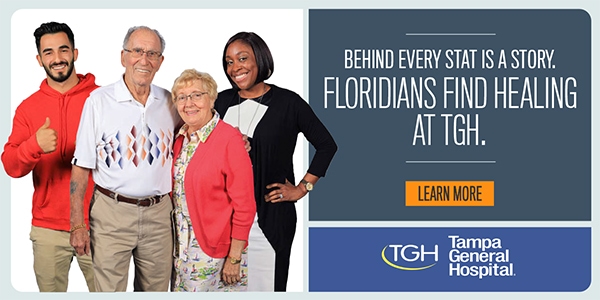 — ON TODAY'S SUNRISE —
Say goodbye to the worst month on record for COVID-19 fatalities in Florida. The Department of Health reported the deaths of 4,806 Floridians in January, breaking the record set in August by 462.
Also, on today's Sunrise:
— Gov. DeSantis says we need to vaccinate seniors first because they face the greatest risk, but there's another group that may be just as vulnerable are off the list — persons with physical or intellectual disabilities.
— As lawmakers gear up for next month's Legislative Session, they're facing backlash over a bill to crackdown on protesters. During its first committee hearing, House Bill 1 drew dozens of vocal opponents and Republicans not happy with what they heard.
— In the aftermath of the scandal at the Florida Coalition Against Domestic Violence, state lawmakers are looking at other nonprofits with exclusive deals to act as service providers from the state. State investigators have found more than a dozen organizations doing business for the state that appear to have paid too much to the top brass.
— DeSantis may have to find a new chief of staff. Strum is a finalist for CEO of Broward Health, which pays about 5 times as much as he makes working for the Governor.
— And Finally, a Florida Man and Woman squared off in an elevator. Both were topless.
To listen, click on the image below:
— ALOE —
"Daytona International Speedway President Chip Wile expects 30,000 fans at Daytona 500'" via Zach Dean of USA Today — Wile said Saturday he expects around 30,000 fans at next month's Daytona 500. "It's going to be the largest sporting event that happens in the United States since COVID hit," Wile said. In December, the Speedway announced that the number of fans allowed to attend the Daytona 500 would be limited because of the COVID-19 pandemic. While the Speedway, which holds 101,500 spectators, doesn't announce attendance numbers, there were an estimated 25,000 fans at last August's Coke Zero Sugar 400. Wile confirmed that Saturday, adding that there would be around 30% capacity in the grandstands and roughly a few thousand more in the infield.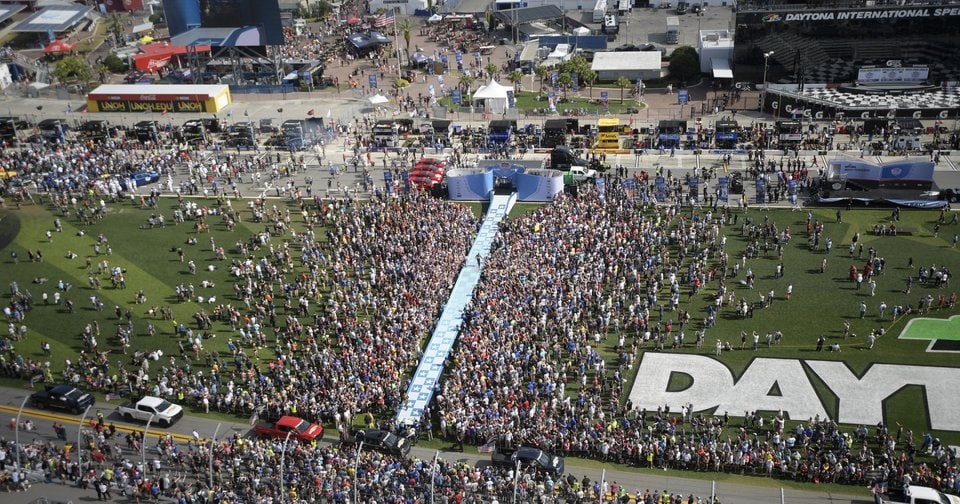 "Apocalyptic movies shot during pandemic hit Sundance" via Andrew Marszal of Yahoo! News — A virus horror and a last-day-on-Earth comedy, both entirely devised, shot and edited during the pandemic, brought an apocalyptic flavor Friday to the Sundance Film Festival, which has moved online due to COVID-19. While COVID-19 does not provide the movie's main plot, it serves as an essential backdrop to the film's events. Meanwhile, the comedy "How It Ends" imagines Los Angeles on the day an asteroid is due to wipe out the planet. Conceived in the early weeks of California's lockdown and shot in summer, the movie also takes place almost entirely outdoors, on the city's permanently sunny streets, gardens and pool decks.
"Disney World takes big, bright approach to 2021 souvenirs" via DeWayne Bevil of The Orlando Sentinel — When Walt Disney World designed the look for its 2021-branded merchandise, it went with big, bright, and maybe a bit boastful. The resort is peppered with easy-to-spy souvenirs with a red-yellow-blue color scheme, built around very big Mickey Mouse head graphics this year. Disney merchandisers refer to the look as "Wear It Proud." The bombastic approach is an emerging, global trend. Disney has cast a wide, colorful net for this 2021 look with more than 60 products available. Primary colors, frequently in blocks, are used, but they appear deeper than your basic blue, red and yellow crayons.
— SUPER BOWLING —
"NFL scrambles to keep charitable Super Bowl events in Tampa" via Barry Wilner of The Associated Press — Befitting the championship game of the nation's most popular sport, the Super Bowl is about more than football. For hundreds, maybe thousands of others, the Super Bowl's legacy stretches far beyond the field. During the pandemic, staging the league's annual charitable and community efforts before and during its final game has called for some scrambling. The NFL is determined that those initiatives remain impactful in the Tampa Bay area. One of Super Bowl week's biggest events is the NFL PLAY 60 kids day of youth health and wellness, held in partnership with the American Heart Association. Usually, about 2,000 youngsters are involved locally. That event has gone virtual.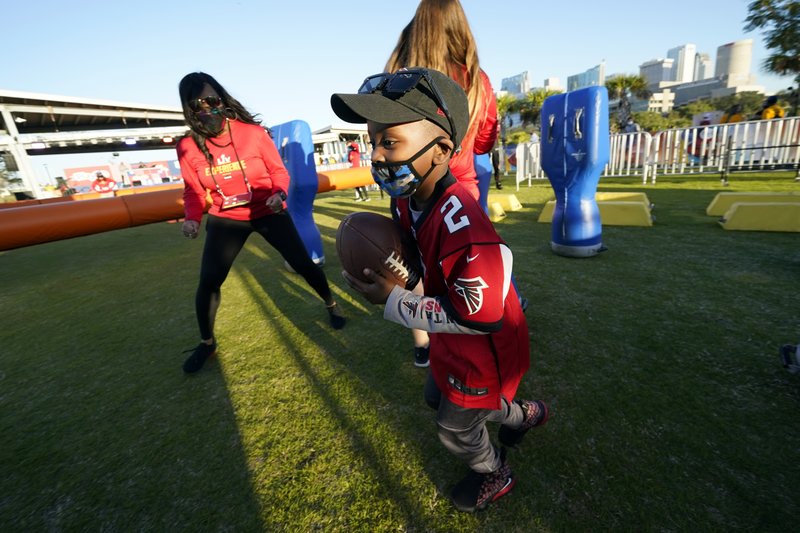 "Jose Gasparilla pirate ship set to light up the sky with lasers in honor of Super Bowl 55" via Kelly A. Stefani of The Tampa Bay Times — The Jose Gasparilla pirate ship will be the stage for a laser spectacular on Super Bowl 55 weekend. The four and a half minute laser light show will take place at 6:55, 7:55, 8:55, and 9:55 p.m. this weekend and next, Feb. 5-6. The ship will be illuminated for viewing nightly, and up to 150 custom flags will cover the ship representing all 32 NFL teams and 22 Super Bowl flags. Located approximately 400 feet from the shoreline near the Tampa Convention Center, the ship will be viewable from 360 degrees to provide safe social distancing.
"Super distancing: CBS keeps season protocols for big game" via The Associated Press — Jim Nantz and Tony Romo were inseparable when CBS broadcast the Super Bowl two years ago. Next week, they won't see each other until they are in the broadcast booth a couple of hours before kickoff. Keeping announcers separated until game day has been CBS's protocol this season, with many ancillary events surrounding Super Bowl week either canceled or happening virtually. Nantz and Romo will do Zoom calls with the Chiefs and Buccaneers on Wednesday and Thursday before flying to Tampa. For those working from Tampa, CBS will have extra production trucks to maintain social distancing.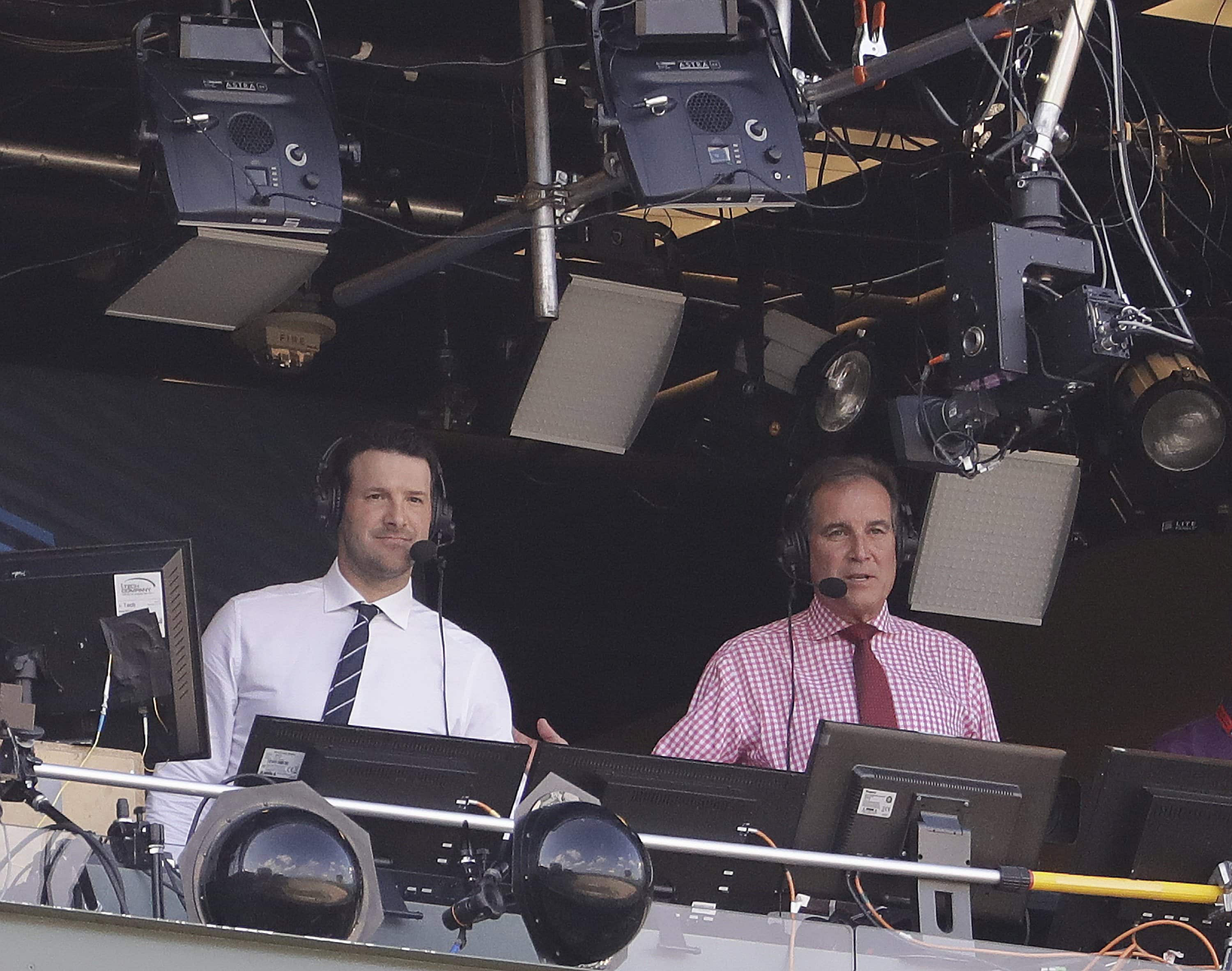 "Professional bettor cashes in on Bucs after NFC Championship Game" via Mari Faiello of The Tampa Bay Times — About 10 months ago, Mark DeRosa wasn't even sure if the NFL would have a season. Now, he's richer because of it. The 48-year-old South Florida resident, who makes his living betting on sports, made multiple bets just before and after last year's Super Bowl, including Tom Brady playing for the Bucs by Week 1, earning DeRosa $45,000, and Tampa Bay winning the NFC South. On Sunday, another of De­Rosa's gambles paid off. With the Bucs' 31-26 win at Green Bay in the NFC Championship Game, DeRosa said he could cash in on an $8,000 bet he placed a little over a year ago in Atlantic City, New Jersey, netting him $280,000.
— HAPPY BIRTHDAY —
Belated happy birthday wishes to U.S. Rep. Mike Waltz, Rep. Chris Benjamin, Florida Politics' Jason Delgado, our friend Gwen Graham, our former colleague Ryan Ray, and the awesome Kelsey Swithers of Bascom Communications. Best wishes to Rep. Chuck Brannan, former Sen. Oscar Braynon (who is now with The Southern Group), Kevin Beckner, and Emil Infante.
___
Sunburn is authored and assembled by Peter Schorsch, Phil Ammann, A.G. Gancarski, Renzo Downey and Drew Wilson.