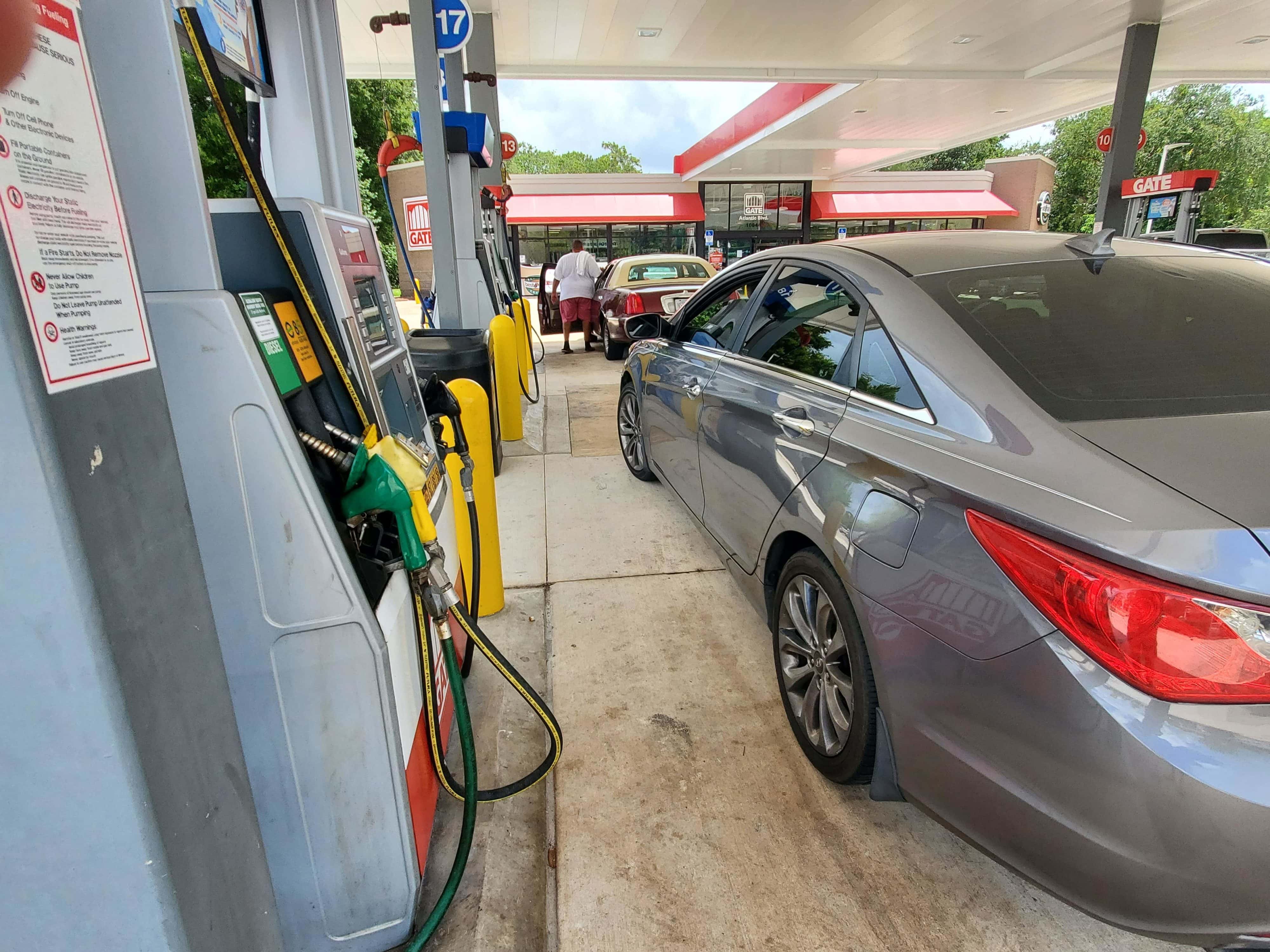 Gas prices in Florida are again cheaper than the national average.
After increased prices for most of the past month, the gas prices dropped about 2 cents on average in the past week in the state, according to AAA Florida Auto Club data released Monday.
Gasoline is now selling for an average of $2.38 per gallon across Florida, down from $2.40 a week ago. The slight dip comes after prices hit $2.32 per gallon for the month of January. That's the highest monthly average in the state since February, 2020, just before the coronavirus outbreak began. Still, last month's average gas price was about 10 cents less than January, 2020,  when motorists were paying about $2.49 per gallon in Florida.
January saw gas prices increase for most of the month because of increased optimism about the COVID-19 vaccine. But recent upticks in coronavirus cases have offset much of that upbeat reaction.
A slide in the global oil market caused the dip in gas prices in the past week. World crude oil prices fell about 7 cents last week to $52.20 per barrel as of Friday.
"Drivers got a break from rising prices at the pump, last week," said Mark Jenkins, spokesperson for AAA Florida. "Oil prices have lost upward momentum, due to lingering concerns about how rising cases of coronavirus will hamper global fuel demand. Gas prices should hold steady or even slip a little lower this week, unless oil prices rise again."
The most expensive gas in the state in the past week could be found in West Palm Beach at $2.50 per gallon followed by Fort Lauderdale and Port St. Lucie at $2.41 per gallon.
Punta Gorda recorded the least expensive gasoline in Florida at $2.38 per gallon. Jacksonville and Panama City each had the second most affordable gas in the state at $2.33 per gallon.
Florida fell below the national average for the price for a gallon of gas in the past week. Nationally, gas prices average $2.42 per gallon.