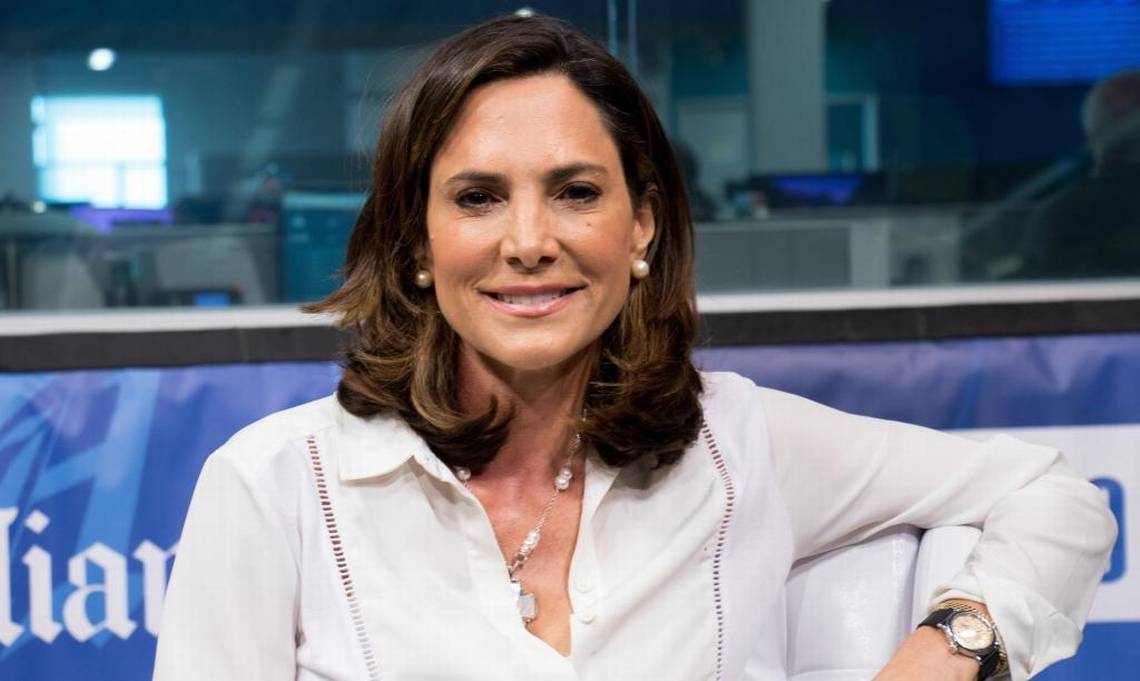 The new ad highlights QAnon adherents who invaded the Capitol, leading to Trump's impeachment.
The Democratic Congressional Campaign Committee (DCCC) came out with another ad hammering Republican Rep. Maria Elvira Salazar after she voted against impeaching former President Donald Trump.
The new ad highlights adherents of the wild QAnon conspiracy who invaded the Capitol. Democrats moved to impeach Trump following the riot, accusing him of inciting the insurrection after parroting lies for weeks that the 2020 election was stolen from Trump.
QAnon supporters — several of whom were at the riot — believe a shadowy group of mostly left-leaning deep state officials and Hollywood elites secretly abuse and sacrifice children, and that Trump was secretly working behind the scenes to expose and destroy the group once and for all.
Salazar has never supported the theory and has no ties to the movement. But the DCCC's new ad tries to tie Salazar to those believers given her vote against impeachment.
"QAnon: A conspiracy theory born online took over the Republican Party, sent followers to Congress, and with Donald Trump, incited a mob that took over the Capitol and murdered a cop," the ad begins.
"Then, Republicans like Maria Elvira Salazar voted to protect Trump, letting the QAnon mob win. Congresswoman Salazar should have stood with us, but she was a coward. She stood with Trump and the lies. Congresswoman Maria Elvira Salazar: She stood with Q, not you."
The newest ad follows a previous spot targeting Salazar on her impeachment vote. While the Senate trial is beginning following Trump's exit after one term in office, the House impeachment vote occurred while Trump was still in charge. Out of 211 House Republicans, just 10 joined Democrats to impeach the President. Salazar joined with 200 of her Republican allies in opposition.
The new DCCC ad is one of seven airing nationwide, targeting House Majority Leader Kevin McCarthy and several GOP members whose constituents voted for Democratic President Joe Biden in November. The 30-second spot is a nearly $50,000 buy inside the Miami-Dade County district. It will air on local affiliates for ABC, CBS, Fox and NBC.
"Maria Elvira Salazar has made her choice — she chose to cave to the murderous QAnon mob that has taken over her party," added DCCC Chair Sean Patrick Maloney.
"Washington Republicans are trying to have it both ways — refusing to hold those responsible for the attack on the Capitol accountable, offering nothing but empty words after years of hyping up lies and conspiracy theories. There is no middle ground, but their actions have made one thing clear — no American will be safe from the QAnon mob if Maria Elvira Salazar's party is in power."