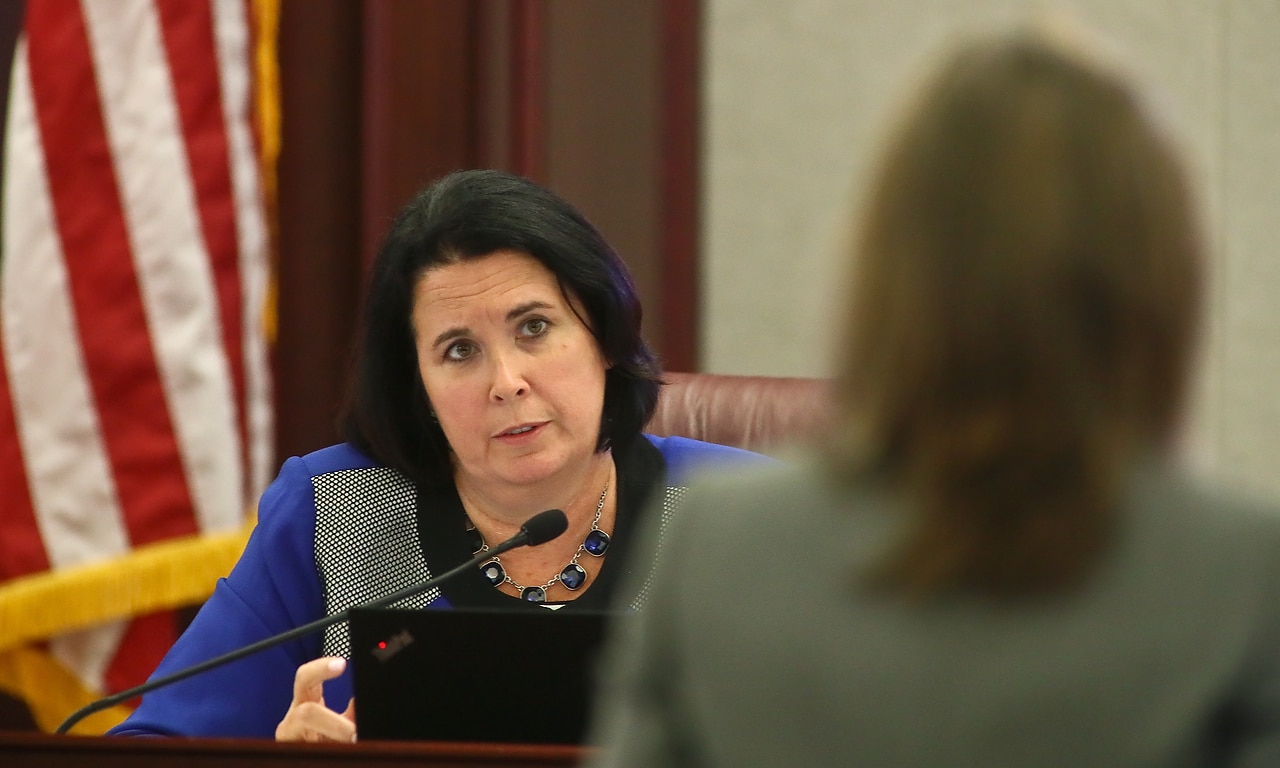 Florida received $78.8 billion in coronavirus relief.
The Governor's Office detailed its budget proposal to senators Monday, offering a first look at an inflated recommendation issued despite economic woes from the COVID-19 pandemic.
Chris Spencer, the Governor's policy and budget director, outlined Gov. Ron DeSantis' proposed $96.6 billion budget and $78.8 billion in federal relief tied to the pandemic.
The federal aid includes $16.1 billion from the CARES Act and $62.7 billion for economic relief. Of that total, the Governor's Office had discretion on how to spend $5.9 billion in the Coronavirus Relief Fund.
Additionally, $2.5 billion went directly from the federal government to local municipalities with more than 500,000 residents.
Of the $5.9 billion sent to the state treasury, the state directed $1.3 billion to local governments serving less than 500,000 residents. The remaining $4.7 billion went to state agencies and services, including $2.5 billion to the Department of Education and $250 million to the Florida Housing Finance Corporation.
Under normal circumstances, the Legislature approves the state's spending. But for the federal aid, lawmakers offered no legislative check on DeSantis, taking a backseat while they weren't in Session.
Coronavirus Relief Fund dollars from the United States Treasury could only be spent on necessary expenditures that weren't in the most recent budget. The Governor's Office had to monitor the funds it distributed to smaller local governments because the state is responsible for returning improperly spent dollars.
"That was a daunting task, and I know a lot of effort in your department as well and for the Governor to make sure we did this properly so that we weren't having to pay back funds or did something inappropriately," committee Chairwoman Kelli Stargel told Spencer.
Stargel signaled the Senate will take a more conservative approach when it draws up a spending plan.
"I like to prepare for the worst and hope for the best," said Stargel, a Lakeland Republican who chairs the committee.
Lawmakers, particularly Democrats, have pressed for details on the Governor's spending. However, Spencer indicated that his office had been working with Appropriations Committee staff, calling their technical guidance and support instrumental to the relief process.
"I believe it truly demonstrates how the whole of government approach to the pandemic response has worked for Florida," he said.
As an example of the issues raised Tuesday, Senate Education Appropriations Chairman Doug Broxson, a Gulf Breeze Republican, asked Spencer about whether DeSantis' proposal takes into account about 88,000 fewer students enrolled in public schools this year than expected amid the pandemic.
Stargel said after the meeting that she thinks students will come back into the public school system next year. If that occurs, it could cost tens of millions of dollars to educate them.
"I hate to say the word 'missing,' but we have 88,000 students that did not register in fall for school," Broxson said. "We are assuming they are not missing, that they are out there someplace. How did you calculate that into the budget?"
Spencer said the budget does not include money for those students, pointing to a conclusion from a state estimating conference that said there was not a methodology to project the number who would enroll. He raised the possibility, however, that school districts could use federal grant money to address "an unanticipated surge of return of those kids that's unaccounted for in the budget."
"I think we certainly want to chat with you more on that and what it looks like," Broxson replied.
Monday's panel gave Democrats the opportunity to take their questions to the source, but lawmakers saved their questions for Spencer's presentation of the Governor's budget.
DeSantis presented budget recommendations on Thursday worth $96.6 billion, $4.3 billion larger than the budget lawmakers approved last year, after the Governor struck an additional $1 billion from their budget.
Legislative leaders have discussed ways to increase state revenue, including by raising tuition at state colleges and enforcing online sales taxes. However, DeSantis' proposal makes no call to raise revenues.
On Thursday, he spoke against raising tuition and taxes, although lawmakers have argued their goal with online sales taxes is not a tax increase but rather an enforcement issue.
Democratic Sen. Darryl Rouson pushed for details on substance abuse and minority health spending, two areas that received significant increases compared to the current budget. The unequal effect of the pandemic on minority communities "has been obvious," Spencer said.
More than half of DeSantis' proposed spending increases are for the coronavirus response.
Despite state economists revising revenue up $1.5 billion from estimates made over the summer, the state is still down $2 billion from what was originally expected. Projections from January 2020 showed the state making $34.5 billion this fiscal year, but the Revenue Estimating Conference in December slated the latest projection at $32.5 billion.
The Legislature's chief economist, Amy Baker, outlined that reality before the Senate Appropriations Committee last month, reenforcing committee Chairwoman Kelli Stargel's call for a conservative budget. But the Governor's Office pushed for a higher estimate than $32.5 billion during the conference, and DeSantis on Thursday predicted Florida would rake in even more cash than estimates showed.
Jacksonville Democratic Sen. Audrey Gibson took a jab at the Governor and his optimism when asking for more funding to ensure minority health equity.
"I hope you all will consider a better increase than that given the rosy picture that, apparently, you all see that we didn't see when Amy Baker made a presentation."
Democratic Sen. Linda Stewart also expressed skepticism.
"The Governor seems to have a much rosier picture in his budget, increasing money in the budget," she said. "As legislators, we've been talking and have had presentations that we may have to have major cuts to things like health care and education (and) we need to find new ways to raise revenue."
___
The News Service of Florida contributed to this post. Republished with permission.