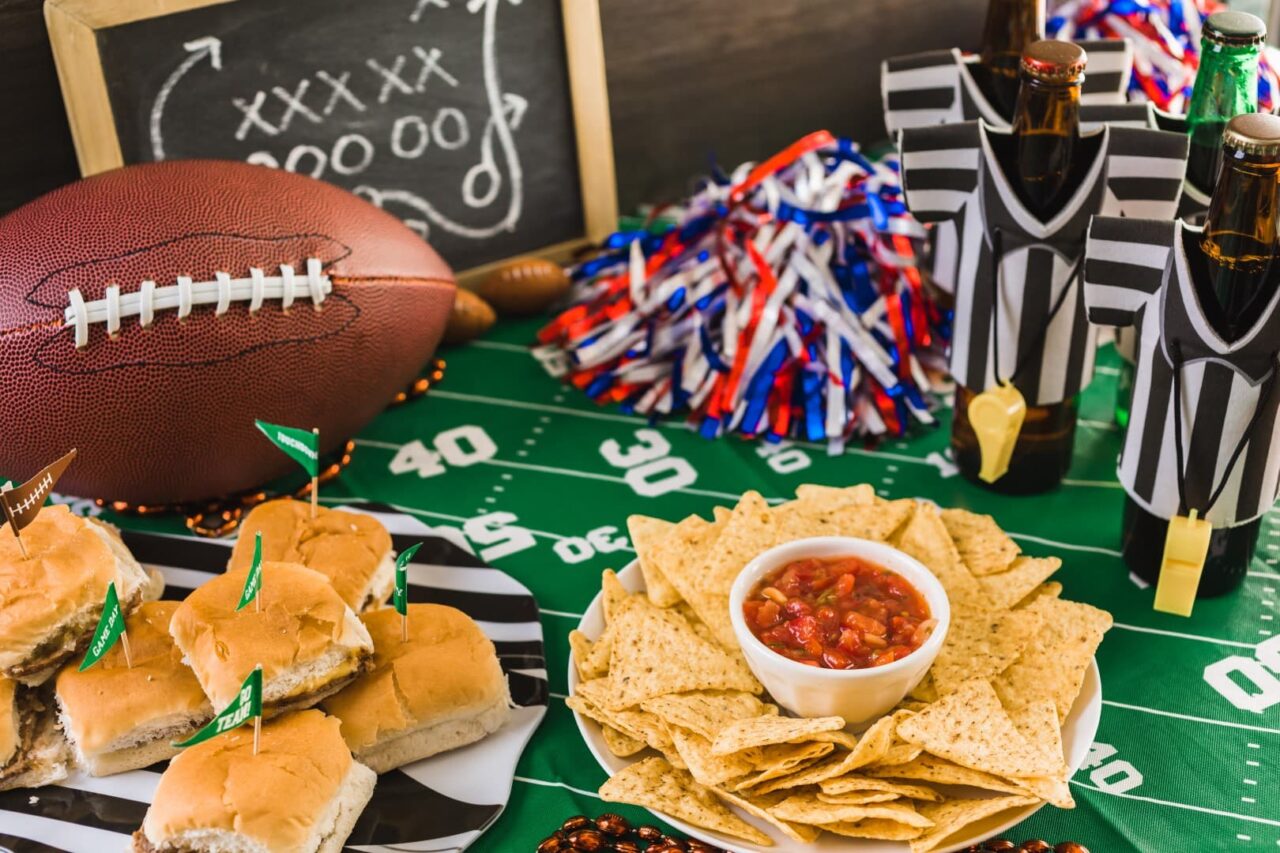 Just 25% of consumers are planning to host or attend a Super Bowl party.
Super Bowl celebrations will likely look a little different this year.
In-person Super Bowl parties for the upcoming game between the Tampa Bay Buccaneers and the Kansas City Chiefs are expected to be at a historic low, according to the Florida Retail Federation. 
But, viewership is expected to break records.
The FRF released the Super Bowl audience forecast based on data collected from the National Retail Federation's annual Super Bowl survey.
The reason for the altered celebrations is the continued threat of COVID-19 — just 25% of consumers are planning to host or attend a Super Bowl party, according to the FRF. This is a record low for anticipated gatherings to celebrate the big game. 
But, more than 186 million U.S. adults still plan to tune into the Super Bowl.
"This year's Super Bowl is unique," FRF President and CEO Scott Shalley said in a news release. "Not only is the Super Bowl in Florida for the second year in a row, but one of Florida's very own football teams is playing. Be sure to show your support for the home state by purchasing your Super Bowl necessities at a Florida retailer." 
And, despite fewer parties, the survey found that 86% of viewers plan to make purchases for this year's game, with a majority of viewers splurging on food and drinks (77%). About 11% are planning to buy team merchandise, 9% are looking for TVs, 7% want decorations and 5% are hunting for furniture for the big game. 
The average viewer is expecting to spend $74.55, according to the survey, meaning national spending is projected to reach $13.9 billion — $3.3 billion less than last year. 
Why are people excited to tune in to the Super Bowl? Well, 43% of respondents said they are watching for the game, 22% are holding on for commercial breaks and 16% want to watch for the half-time show.
This year's Super Bowl will be the first in NFL history where the host city has its team in the game, with the city of Tampa hosting the Buccaneers.
Despite fewer gatherings, the city is taking precautions for events its hosting outside. Just last week, Mayor Jane Castor issued an executive order mandating masks for events in specified zones where crowds are expected.  The Super Bowl is at 6:30 p.m. Sunday.
Last updated on February 2, 2021