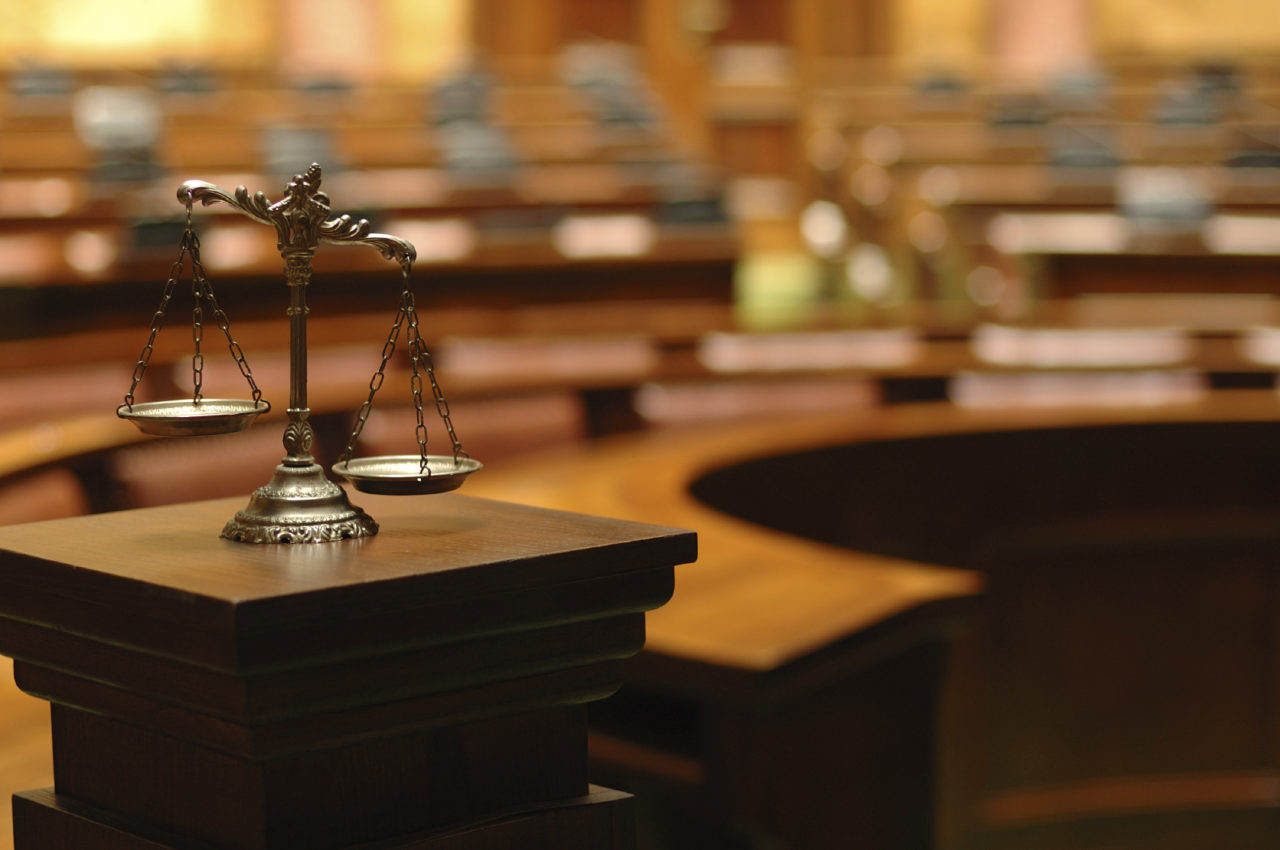 They don't want to skip the vulnerable, but they do want to be considered.
Sooner or later in the state's efforts to put essential workers in line for COVID-19 vaccinations, court officers should get their place, and private defense lawyers are urging Gov. Ron DeSantis to not forget them.
Jacksonville criminal defense lawyer Mitchell Stone, President of the the Florida Association of Criminal Defense Lawyers, said he expects that the state soon will have to make it possible for criminal courts to more fully reopen from the partial lockdown in place since last spring.
And while priorities might be given easily to judges, prosecutors, and other public officers of the court, countless criminal cases rely on private criminal defense lawyers also being able to sit in courtrooms. They need the COVID-19 vaccine, too.
Stone wrote to DeSantis Monday on behalf of the 1,200 or so members of the association urging him to give some priority to criminal defense lawyers, perhaps after other obvious higher priority workers such as those in health care, law enforcement, and education.
"I would never consider leapfrogging over any of those people. But what we're really looking at is when the decision is made to begin prioritizing people in order to open up the court system, that private defense lawyers are considered in that batch," Stone said.
Such is the challenge facing DeSantis and Florida officials as they decide what to do next after the first rounds of priorities DeSantis laid out for the trickling supply of COVID-19 vaccinations. Those priorities include hospital workers, people age 65 and older, and those with high-risk preexisting conditions.
Who's the next priority? And then who's next after that? And after that? And when the state starts considering setting priorities for people in the private sector, such as defense lawyers, who decides who is or isn't qualified?
Florida's courts have been limping along since they were shut down in March, with tens of thousands of jury trials postponed indefinitely and various virtual conferences being run for a wide variety of court hearings and actions.
Some adaptations have worked, at least for some, to keep some wheels of justice turning. But even some of those adaptations still have glitches. Stone pointed out, for example, it is next to impossible for a defense lawyer to whisper private conversations with a client during a Zoom hearing, especially when unexpected things come up.
And for others, there is no justice.
Stone said he has one client who was set for a jury trial in April, and it was postponed. That client still waits in jail for a new date, insisting on his innocence. Sooner or later, Florida has to reopen the courts to trials. That's going to be difficult because even if court officers are vaccinated, there's no certainty that jurors, witnesses, or others will be.
He proposed the individual judicial circuits could sort out who should qualify.
"We anticipate that judges, prosecutors and public defenders will be considered for priority," Stone wrote to DeSantis. "FACDL wants to ensure all criminal defense lawyers will be prioritized as well.
"All criminal defense lawyers must be able to meet with their clients in jails to prepare their cases for resolution, hearings and/or trial," Stone wrote. "Those lawyers must be able to sit next to their clients in court and speak with their clients in private without concern for their health and the health of others."