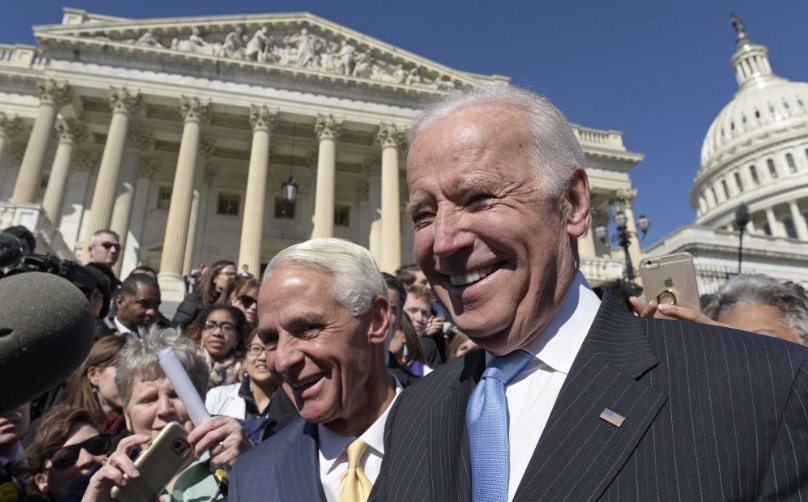 Puerto Rico is slated to receive more than $6 billion in federal funds to help prepare for future disasters.
U.S. Rep. Charlie Crist is applauding Joe Biden's move to release $1.3 billion in aid to Puerto Rico in an effort to protect against future climate disasters, calling the funds "long overdue."
The House member is also praising the President's work to ease Donald Trump administration restrictions on $4.9 billion in aid approved by Congress to help the island rebuild after Hurricanes Maria and Irma.
"The Trump Administration's decision to withhold aid passed by Congress after Hurricane Maria has cost the American citizens of Puerto Rico valuable time in their struggle to rebuild, and has left Puerto Rican communities even more vulnerable to the impacts of recent natural disasters like Hurricane Irma, or the devastating earthquakes that shook the island last year," Crist said in a news release.
With the move by the Biden administration, Puerto Rico is slated to receive more than $6 billion in federal funds to help prepare the U.S. territory for future hurricanes and other disasters, according to the Associated Press.
The money assigned by the U.S. Department of Housing and Urban Development would be used for infrastructure projects and economic development, among other things.
"From my neighbors in the Puerto Rican community in Florida to their families and friends back on the island, the past four years have been a challenging, often heartbreaking struggle to rebuild the homes, businesses, and communities they cherish, with little federal assistance or resources," Crist said in a news release.
"They have felt ignored and abandoned by their country, despite the fact that they are Americans," he continued. "This move from President Biden is an important step, not just to rebuild Puerto Rico's infrastructure, but to rebuild the trust between the federal government and the millions of Boricuas that call the Island of Enchantment home."
Puerto Rico Gov. Pedro Pierluisi also praised the administration for acting quickly.
In addition, Puerto Rico will also now have access to $3.2 billion to continue rebuilding from Irma and Maria.
Back in September 2017, Congress assigned $67 billion to help with reconstruction efforts on the island, but of the $43 billion obligated, Puerto Rico has received only $18 billion amid concerns over how the money would be spent, according to the Associated Press.