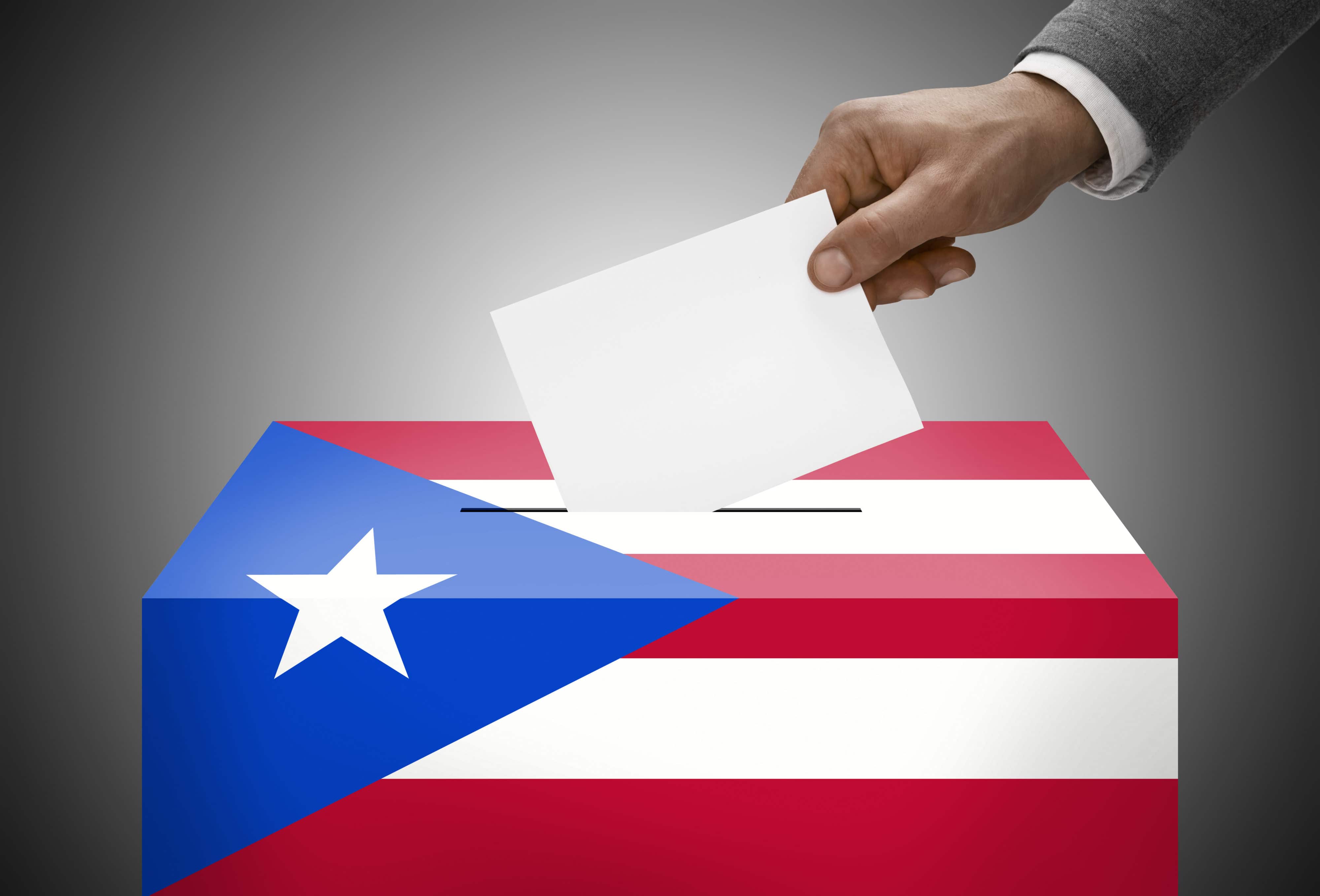 Elections: Coming to a town near you.
Monday is the deadline for individuals to register to vote for the March 9 Municipal Elections across Pinellas County.
Several seats are up for grabs in towns and cities ranging from Gulfport and Treasure Island to Oldsmar and Indian Rocks Beach.
Voters who are already registered to vote in Florida do not need to re-register. Supervisor of Elections Julie Marcus is encouraging voters to request mail-in ballots, and the deadline to request a vote-by-mail ballot is Feb. 27. 
Here is who will appear on ballots:
Belleair
The city of Belleair will have two commission seats on the ballot. Three candidates are running, but only two will be elected. The candidates are Coleen Chaney, Estelle DeMuesy and Thomas Nessler. 
The Belleair commission consists of five members — the Mayor, the Deputy Mayor and three commissioners — who are elected at large for a three year term.
As far as the candidates, Chaney has 20 years of experience in crisis response work, policy development and community-based collaboration as a law enforcement-based victim advocate. She is also a non-profit consultant.
Chaney considers herself a champion of public safety, and was the recipient of the 2016 Florida Governor's Medal of Unity for her work in crisis response. She serves on the Board of Directors for the Belleair Community Foundation and Pinellas County Family Enrichment Services, and nabbed an endorsement from Republican Rep. Chris Latvala. 
DeMuesy has more than two decades of experience working in strategic planning, and has financial and team development experience. She served as the chairperson of the Belleair Young Women's Christian Association, and has worked in several student mentorship programs. 
DeMuesy is running on a platform of fiscal responsibility, improving roads and stormwater projects and preserving public spaces. 
Nessler is an attorney at Frederick W. Nessler & Associates where he works on cases dealing with personal injury, wrongful death, automobile accidents, premises liability, institutional and clerical abuse. Nessler has made several posts in support of Chaney's run as well. 
The office of Mayor for Belleair was up for election, but was cancelled as only one candidate filed to run. 
The Mayor will be former commissioner Michael Wilkinson, who ran unopposed in the town's March 9 elections. Wilkinson has served on the commission since 2010. He will replace longtime Mayor Gary Katica, who is retiring. 
Belleair Beach
Belleair Beach has three city council seats on the ballot, and voters can choose from five candidates. 
The candidates who will appear on the ballot include two incumbents: current Vice Mayor Glenn Gunn and Council Member Jody Shirley. 
Shirley works in land and real estate development, and is prioritizing infrastructure and policies to help the ecosystem. No information on Gunn's campaign could be found by the time of publishing. 
The open seat will replace council member Marv Behm, who is not running for reelection.
The three non-incumbent candidates include Frank Bankard, Kathleen Klaeser and Leslie Notaro.
Bankard is running on a platform of personal and public safety, and has more than 20 years of experience in dealing with township and city governments. 
Klaeser, who serves as a program manager for the U.S. Army Special Operations Command, wants to address traffic and power outages within the town. 
Notaro, who is an attorney, served as the town's Mayor after being elected in 2016, and before that, she served on the council. She lost reelection to the Mayor's seat in 2019 against current Mayor Joseph Manzo. Notaro is pushing for sustainable economic development. 
Belleair Bluffs
Two commission seats will be up for election in Belleair Bluffs, and there are three names on the ballot. 
The ballot will include incumbents Jack Nazario and Suzy Sofer. The non-incumbent candidate is Stephen McNally. 
Sofer and Nazario have both served on the commission since 2009. 
The Mayor's seat is also up for election, but since current Mayor Chris Arbutine is unopposed, the election will not be on the ballot, according to Tampa Bay Newspapers. Arbutine will continue to serve in a position he has held since 2001. He is Pinellas County's longest-serving Mayor.
Gulfport
In Gulfport, two council member ward seats are on the ballot. 
The race for Ward 2 will feature incumbent Christine Brown against Mike Bauer. 
Brown has served on the council for eight years, and works as a math teacher at Boca Ciega High School. Brown's husband Louis Worthington recently came under fire after his use of a racial slur. 
Bauer is an environmental scientist who has worked for the U.S. Fish and Wildlife Service. Bauer is focusing his campaign on climate change and community engagement. 
Three individuals including the incumbent are running for the Ward 4 seat, who also serves as the Vice Mayor.
Michael Fridovich is seeking reelection as the Vice Mayor, and is contested by Richard Fried and Ian O'Hara. 
Fridovich has served on the council for eight years, and boasts dozens of endorsements including Congressman Charlie Crist.
"My number one issue is and will continue to be constituent issues. My agenda for the last eight years as your City Councilman has been: I have no agenda but I take each issue as it comes," Fridovich's website states.
Fried ran for Gulfport City Council in 2017 as a progressive who decided to make his debut into local politics after Donald Trump was elected, according to a report from the Tampa Bay Times. 
O'Hara is running to create "a full-service city that provides citizens with solid infrastructure that is easy to access and understand." According to his campaign, he has clerked for the U.S. Senate and has been involved in several political campaigns in the area.
Kenneth City
Kenneth City will be electing a new Mayor, as well as two council members. 
Two candidates are running for Mayor, including current Vice Mayor Robert Howell. 
Howell has served four years (two terms) as Vice Mayor, and is running on a platform encouraging a more community friendly police force and advancing plans for the corner of 54th Avenue and 58th Street, the site of a rundown shopping center.
Jeffrey Pfannes is running against Howell. He has worked in environmental protection services for the state, and wants to improve community communication with local government, as well as develop the city's economy through real estate. 
The city will also have two council member seats up for grabs, with only one incumbent running for reelection — Lawrence Hauft. 
Hauft is a chiropractor and seeks to improve town safety. 
Four other candidates are running for a chance at one of the council seats, including Kyle Cummings, Timothy Herbert, Barbara Ann Roberts and Christiaan Vanderkooi.
Cummings has worked in the government sector for more than 20 years in project management and construction. He also owns his own business, and is hoping to implement better communication with the community and work on improving road and pedestrian safety.
Herbert has worked for the past two decades for Pinellas Park Public Works and Public Utilities. Herbert also wants to improve public roadways and pedestrian safety. 
Roberts previously served six years as a council member, including serving as the Vice Mayor. Roberts is pushing for better communication with residents and increasing city revenue.  
Vanderkooi is a veteran who formerly served as an airborne infantry paratrooper and currently works as the assistant market manager for Home Depot's Southeast Region. His campaign platforms include improving the city's communication and transparency by updating its website, as well as repairing roadways. 
Oldsmar
Oldsmar will have one election on the ballot for a city council seat featuring Steve Graber and Pamela Settle.  
Graber currently serves as the vice-chair of the city's Ordinance Review Committee and is a member of the city's Board of Adjustment. He also serves on the Forward Pinellas Citizens Advisory Committee as the sole member from the city of Oldsmar.
Graber is focusing his campaign on Oldsmar's growth, citing downtown redevelopment as a key to attracting new businesses. He is also an advocate for expanding public recreation and increased golf cart usage throughout the city, and supports the development of a community center for the arts.
Settle is a small-business owner and a marketing and communications professional with more than 30 years of experience working with nonprofit organizations and governments. She currently serves as chair of the city's Ordinance Review Committee.
Settle is campaigning on maintaining the character of Oldsmar while also looking for ways to improve life for residents and business owners. She supports open and transparent government and citizen input. She also values park space, sustainable practices, recreational programs and the arts. 
Redington Beach
Redington Beach will be electing a Mayor and two commissioners. 
Two commissioners —  Fred Steiermann and David Will — will be going head-to-head in the mayoral race. Incumbent James Simons is not seeking reelection. 
Will was first elected in 2010, and is a member of the Property Owners Association and a small business owner. Will leans conservative, and is running on the premise that he is not a politician, but a public servant, according to his campaign page. 
Will is looking to "provide reasonable government by serving the needs of my neighbors as we manage change as appropriate." He plans to work to maintain the qualities that make the town special by talking to residents.
Steiermann was first elected to the city's commission in 2007 and is a volunteer for the Redington Beach Property Owners Association. He is a realtor and a former volunteer at Bauder Elementary and Seminole High School, and leans more to the left. 
Steiermann is campaigning to address lawsuits seeking to reserve portions of the beach for residents only, posting "I will do whatever it takes to keep the beaches open to all of us," according to his campaign page. He also wants to improve the city's storm water system. 
Two commission seats are also up for election, and four candidates are on the ballot. 
The race includes one incumbent, Tim Kornijtschuk, who has served on the commission since 2017. He is a retired businessman, and previously served on the Town's Planning Board before becoming a commissioner.
Two candidates — Shawntay Skjoldager and Rich Cariello — have served on the Parks and Recreation Board. The other candidate is John Miller.
Skjoldager is looking to preserve the city's small beach community and residential feel, according to her campaign page. She is a small business owner in Redington, and is invested in "the evolution" of the town. 
Cariello is a retiree who worked for more than two decades in management. According to his campaign page, he is focused on addressing flooding in the city with a three step plan. 
Miller is a local business owner. He plans to work closely with environmental engineers to approach resiliency and protection for the area. He plans to be proactive in protecting residents' rights to the beach, and improve flood control. 
Redington Shores
Redington Shores has the Mayor's seat and one commission seat on the ballot.
Current Mayor MaryBeth Henderson is running for reelection. Henderson has been Mayor of Redington Shores for the past seven years.
Her top priorities include continuing to renourish the beaches by working with other local mayors and improving public safety through community policing and strict fiscal oversight, according to her campaign page. She also plans to improve the town's flood system and invest in green spaces and libraries. 
Henderson will be up against current District 2 Commissioner Jeffrey Neal. 
Neal is a veteran and general contractor who has been a resident of Pinellas County for decades. He decided to run for Mayor in order to maintain the atmosphere of the beach community that was created many years ago, according to his campaign page.
Neal is in favor of minimal government intrusion with fewer ordinances and regulations.
The race to replace Neal on the commission is between two political newcomers: Mario Estrada and Lucinda Krouk. 
Krouk, who formerly worked for Marriott's Management Services Division before moving to Redington Shores in 2010, is an active volunteer in the community. She has served on the local Human Resource Committee and the Parks and Recreation Committee.
Krouk is supported by Henderson. Her campaign priorities include preparing for future storms and flooding events, as well as other resiliency efforts, according to her campaign page. 
Estrada is a former Los Angeles Police Department officer who retired to Florida. Estrada wants to increase his active involvement in the community by becoming commissioner "with the goal of preserving the small-town enchanted feel we currently possess," according to a report from TBN Weekly. 
The town's District 4 Commission seat will not be on the ballot, as incumbent William Krajewski is running unopposed.  
Safety Harbor
The town of Safety Harbor will have three commission seats on the ballot. 
For Seat 1, three candidates will face off, including incumbent Nancy Besore.
Besore is an attorney, and served on the commission from 2009 to 2014, and again from 2018 to the present. Besore is also a retired teacher in Hillsborough County Public Schools, and has lived in Safety Harbor since 1991. 
The incumbent is running on resiliency and sustainability, and specifically wants to hire a full-time coordinator to assist commissioners and staff in crafting adaptive solutions that address sea level rise, evolving flood maps and population growth.
Besore will be up against Heather Norton and Lorraine Duffy Suarez. 
Norton is a physician, and is running on a platform of supporting the community and local business, as well as preserving and expanding natural green spaces, according to her campaign site. Her goal is "to preserve the health and quality" of the city. 
Suarez worked as an urban planner with Hillsborough County for three decades. She currently teaches a course on urban and regional planning at St. Petersburg College and serves on the Safety Harbor Planning and Zoning Board/Board of Appeals.
Suarez is campaigning to develop an environmental asset plan to provide oversight and protection for city owned natural resources, as well as develop plans to improve roadway safety, according to her campaign site. She also wants to update the city's website to include an engagement page and improve diversity among residents who participate in city decision making.
Two candidates are running for Commission Seat 2 — Liz Lindsay and Cliff Merz. 
Merz is currently the city's Vice Mayor, a position he held from 2013 to 2015, and then took up again in 2019. Merz is a faculty research engineer at USF's College of Marine Science in St Petersburg. 
His priorities this election include home rule, and he plans on continued participation in the Suncoast League of Cities in support of home rule issues. He also wants to continue efforts to strengthen the connections between business and education to prepare people to succeed in the evolving job market.
Lindsay is a member of the city's Planning and Zoning Board, and works as a permaculture designer. Her priorities are promoting environmentally sustainable development and preserving the quality of life for the residents.
She is running to keep property taxes low and promote fiscal responsibility, according to her campaign site. She also wants to ensure resiliency by adopting a disaster mitigation review process for future land use and zoning code. 
Two former commissioners are battling it out in the race for Commission Seat 3, Scott Long and Andy Steingold. 
Long is a former Safety Harbor Commissioner, and is an active member of the community as the creator of the Safety Harbor Strong Facebook page to keep residents informed. Long previously worked as an editor for the Tampa Bay Times and other newspapers, and later founded his own business. 
His priorities include keeping taxes low through economic development, improving infrastructure and acting on environmental issues, according to his campaign site. 
Steingold is a local attorney and previously served as Mayor of Safety Harbor from 2006 to 2013 and again from 2014 to 2017. He was also elected to the commission in 2005. 
The former Mayor wants to maintain the city's charm by balancing preservation and redevelopment, improving roads and sidewalks, expanding and creating green space and providing affordable municipal services. He also wants to promote fiscal responsibility, according to his campaign site. 
Treasure Island
Mayor Lawrence Mark Lunn is running for reelection against Commissioner Tyler Payne.
Lunn was first elected Mayor in 2018, and previously served as a commissioner and Vice Mayor. He has worked for 18 years as an electrical engineer and 30 years as an attorney, according to his campaign site.
The Mayor is running on a platform to revise the City Charter and the City Comprehensive Plan to modernize them as well as make them more accommodating to the future needs of residents.
Payne has served as a City Commissioner since 2018, and served as the Vice Chairman of the Treasure Island Charter Review Committee in 2016. He is the executive vice president of IcareLabs and received his Juris Doctor from Stetson University College of Law. 
Payne wants to maintain city infrastructure, nourish beaches, protect waterways and practice fiscal responsibility, according to his campaign site. He also seeks to improve communications between the city and residents.
Three candidates will be on the ballot for City Commissioner District 1. Incumbent Deborah Toth faces challengers Christine Gruschke and Bennett Davis.
Toth has served on the commission since 2017, and is a registered nurse. According to her campaign site, she strongly believes in supporting the city's Police and Fire Departments, as well as promoting a safe and secure community for residents, tourists and businesses. 
Toth also wants to invest in infrastructure to protect the city's natural resources and environment. 
Gruschke also works in nursing, and is running with concerns regarding large scale development and lack of transparency between the city and its residents. 
Bennett is a local business owner and former professional baseball player. He wants to see more transparency and communication in City Hall, and wants to bring Treasure Island to its fullest potential, according to his Facebook page.