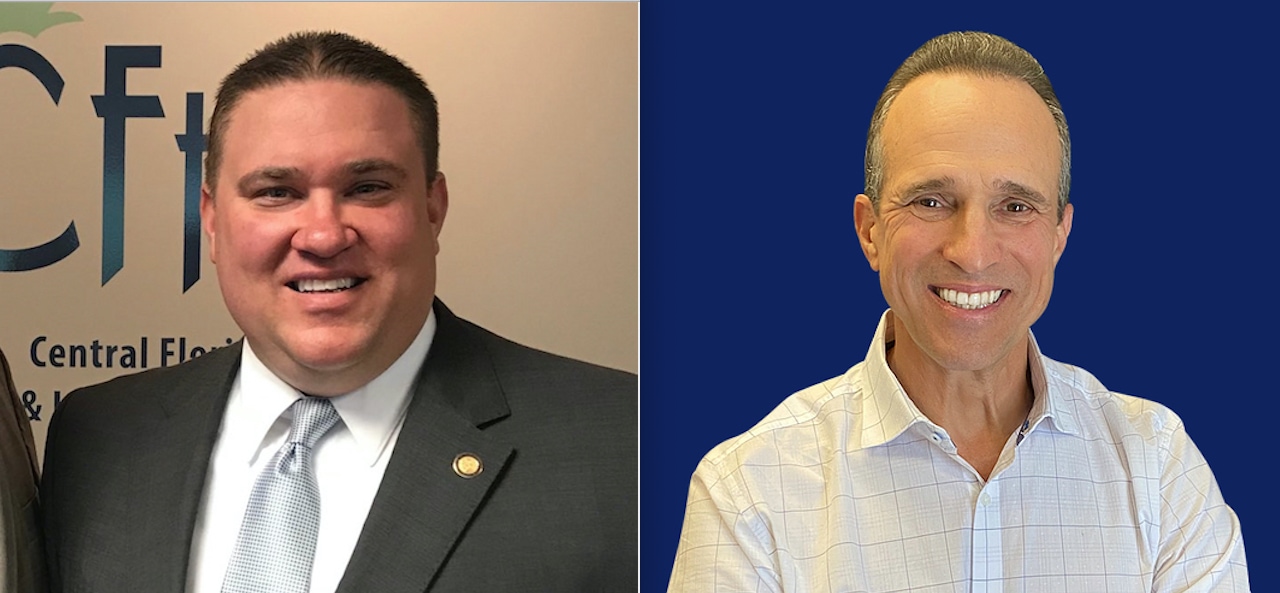 There will be a lot on the ballot in March around Central Florida.
Former Rep. Robert "Bobby O" Olszewski has qualified to run for his old seat on the Winter Garden Commission, setting up a marquee battle with incumbent Commissioner Mark Maciel among the municipal elections slated for March 9 around greater Orlando.
Olszewski, a businessman who represented House District 44 in 2017 and '18, and Maciel, a businessman and retired Air Force veteran, are battling for the District 3 seat on the Winter Garden Commission.
The pair match up in one of three Winter Garden Commission elections being contested in March, along with elections for Winter Park Mayor, two Ocoee City Commission seats, and three Windermere Town Council seats.
Maciel was first elected in District 3 in 2017 after serving eight years on the Planning and Zoning Board.
His Commission reelection bid has received the endorsement of Orange County Sheriff John Mina, among others.
Maciel has been pursuing a variety of redevelopment projects in eastern Winter Garden, in District 3, particularly, he said, seeking redevelopment without the risk of gentrification in some historically African American neighborhoods. All the while, he said the broader goal is to make sure the east Winter Garden communities are included in what he calls "one Winter Garden."
Olszewski served as the Districts 3 Commissioner from 2012-'16, after serving on a variety of community boards. He left the office for an unsuccessful run for the Orange County Commission in 2016. The following year, he was elected to the Florida House in a Special Election.
His bid to return to the Winter Garden Commission has drawn the endorsement of Orange County Commissioner Nicole Wilson, whose district covers all of Winter Garden. She called Olszewski "the embodiment of a servant leader who always puts the needs of the people and the community first."
"I am enthusiastically running for Winter Garden Commission because of my passion for service in my hometown community," Olszewski stated in a news release. "Together with our collective efforts, Winter Garden enjoys an incredible reputation, but we are seeing development encroach on our quality of life. We improve on this quality with preservation of our natural resources by putting residents and community first in managing our growth."
In another high-profile contest, Winter Park voters will be selecting a new Mayor to succeed term-limited Mayor Steve Leary. They will chose between two former City Commissioners, Phillip Anderson Jr., and  Sarah Sprinkel.
Sprinkel, who stepped down after nine years on the Commission to run for Mayor, just announced she has won Leary's endorsement. She is a retired educator who spent 33 years with Orange County Schools.
Anderson, who served on the City Commission from 2008-'11, is a businessman and cofounder of Bridge Seniors Housing Fund Manager in Orlando.
Also in Winter Garden, Iliana Ramos Jones and Ron Mueller are vying for an open District 2 seat on the City Commission, while Commissioner Colin Sharman faces a challenge from Dawn Antonis for his District 4 seat on the Commission.
In Ocoee, two City Commissioners are seeking reelection. Commissioner Rosemary Wilsen is being challenged by Knox Anderson in District 2. Commissioner George Oliver III has three challengers in District 4: Lori Hart, Joel F. Keller, and Keith Richardson.
Windermere voters will be considering four candidates for three at-large seats on the Windermere Town Council. The candidates are incumbent Councilman Bill Martini, Mike Hargreaves, Anthony Davit, and Mandy David.
In several Orange County municipalities, candidates won office after drawing no qualified challengers.
In Maitland, lawyer and former City Council Member John Lowndes will become the new Mayor in April, succeeding Mayor Dale McDonald.
In Belle Isle, two incumbent City Commissioners earned new terms after drawing no opposition, Rick Miller in District 5, and Jim Partin in District 6.
In Edgewood, two incumbent City Commissioners earned new terms with no opposition, Ben Pierce and Lee Chotas. Both serve at-large seats.