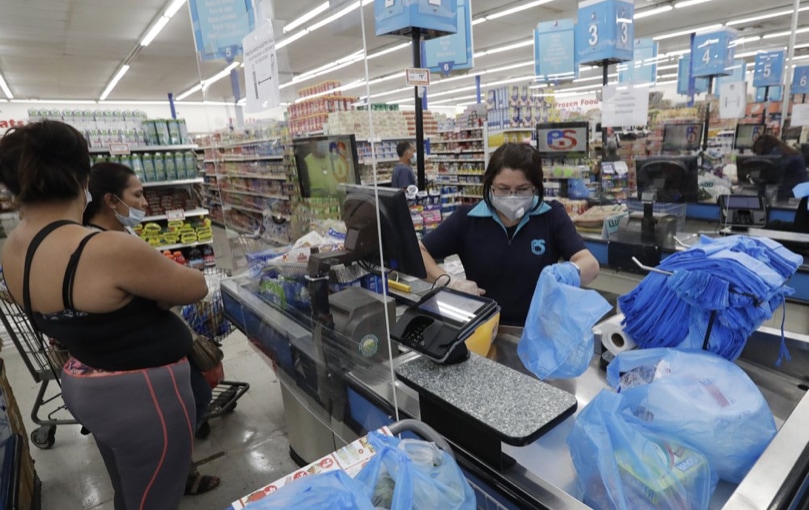 Democrats wanted to modify what the courts are asking physicians to certify in liability cases.
A bill creating COVID-19 liability protections for businesses is one step away from going to a vote in the House.
The House Pandemics and Public Emergencies Committee voted 11-6, along party lines, Wednesday to advance that legislation (HB 7) to its third and final committee.
The bill, carried by Dover Republican Rep. Lawrence McClure, would shield Florida businesses, nonprofits, schools and religious institutions from frivolous COVID-19 related lawsuits. The bill's retroactive protections apply to organizations who make a "good faith effort" to follow federal, state and local health guidelines.
Republicans have declared the proposal a priority for the upcoming Legislative Session. Gov. Ron DeSantis voiced his support for liability protections last year after Congress failed to pass a nationwide version.
Rep. Evan Jenne, a House Democratic Co-Leader, presse McClure on the standard that businesses are protected if they make a "good faith effort."
"Simply put, the defendant tried," McClure replied.
When Jenne further asked whether ignorance to specific COVID-19 protocols would be a defense for businesses attempting to comply with health standards.
"No, we're not going to the 'gotchas,'" McClure assured.
Committee Chairman Tom Leek noted that lawyers and courts would have the final say on whether to move forward with a case.
Rep. Joe Casello, a Boynton Beach Democrat, said "the bones and the concept" are in the bill, but it needs improvement.
"I'm having a difficult time imagining anyone being able to bring a COVID liability claim under your bill," he said.
McClure replied that his intent is to create a higher standard for lawsuits, but that they wouldn't be impossible.
He feels anchored to pieces of the bill, but not the entire proposal, he added.
Orlando Democratic Rep. Carlos Guillermo Smith compared the bill to medical malpractice, which require physicians to certify that the resulting injury was the doctor's fault. However, when it comes to COVID-19, a physician can only certify that the defendant had the virus during the time period covered by the lawsuit, testified Stephen Cain, a medical malpractice attorney.
McClure expressed willingness to improve the standards set in the affidavit, which was central to Democrats' opposition. Democratic Rep. Fentrice Driskell filed an amendment restricting the affidavit to only affirming that the defendant potentially caught COVID-19 in the business, but the Republican majority voted it down.
"Doctors don't perform investigations," Smith told reporters after the meeting.
Rich Templin, the Florida AFL-CIO's politics and public policy director, called the bill "blanket immunity for big corporations, not businesses." The legislation should consider workers' perspectives, including agreements made between businesses and workers.
McClure was also open to putting an expiration date on the liability protections, an idea he said had not occurred to him before Smith mentioned it during the hearing.
Lawmakers and stakeholders referenced various counts of liability cases that have already been filed in Florida — as few as six to "more than ten."
The Senate version (SB 72) is also on its way through the committee process. Last week, the Senate Judiciary Committee voted 7-4, along party lines, to advance St. Petersburg Republican Sen. Jeff Brandes' bill.
Brandes on Wednesday filed a separate bill (SB 74) to extend COVID-19 liability protections to health care providers. Legislative leaders decided to split the liability matter into two separate proposals.
McClure's legislation next heads to the House Judiciary Committee, which is not scheduled to meet next week.
Chief Financial Officer Jimmy Patronis has named COVID-19 liability legislative one of his legislative priorities for the coming Session, which begins March 2. Following Wednesday's committee hearing, he reaffirmed his mission to add Florida to the growing list of states providing some form of pandemic liability protections.
"Businesses who are working every day to follow safety guidelines and do right by their customers and employees should be able operate in our state without fear," Patronis said in a statement.