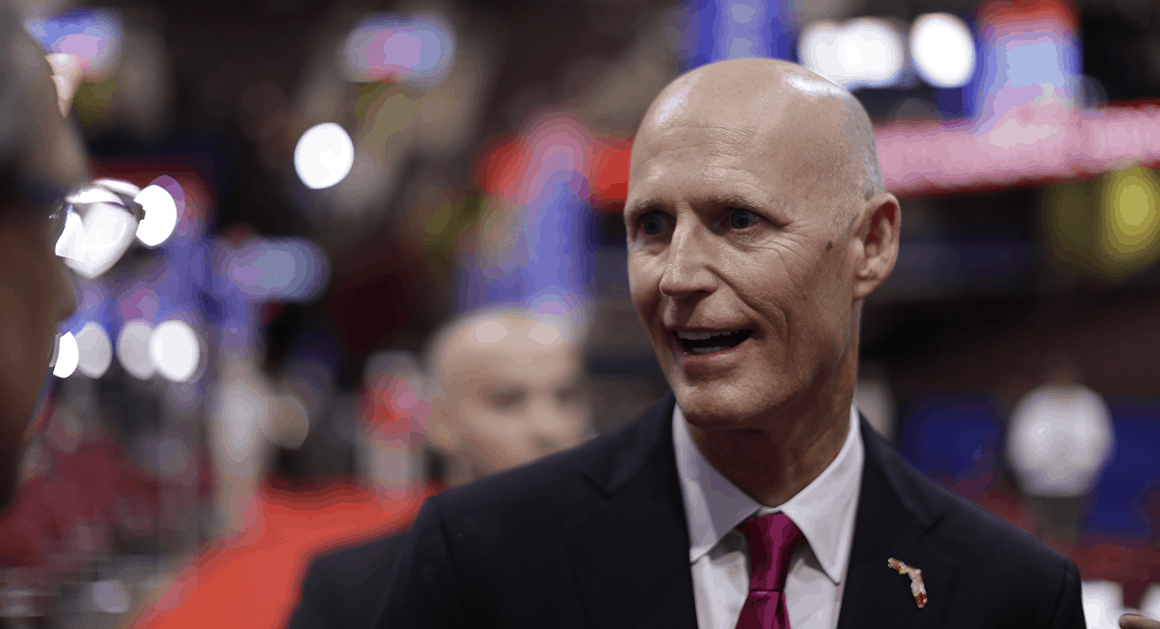 Scott predicts success in deep red Alabama.
With Republicans back in the minority in the U.S. Senate after going 0-for-2 in Georgia, opportunities for trash talk may not seem to exist, but the chairman of the Senate campaign arm found one anyway.
Sen. Rick Scott, who helms the National Republican Senatorial Committee, vowed that Republicans would manage to hold the seat of retiring Sen. Richard Shelby in Alabama.
The state has been a safe GOP hold for decades, with the exception of Doug Jones' victory in a Special Election over scandal-tinged Roy Moore, a seat Jones won in a perfect storm of revulsion that did not hold.
No such luck this time out, Scott says.
"Unfortunately for liberals hoping for another Senate miracle, Alabama's deep bench of talent will lead Republicans to a resounding victory in 2022, en route to taking back control of the U.S. Senate," the Senator said.
Scott also theorized that 2022 is set up well for Republicans.
"After two years of a Democrat-controlled Senate, the people of Alabama will demand Senator Shelby's successor uphold the same conservative principles that became his trademark," Scott said.
Additionally, he lauded Shelby as "one of the finest statesmen that the state of Alabama has ever seen … a lion of the Senate."
Scott has become practiced at releasing statements remarking upon another veteran Republican Senator looking for the exit door.
When Sen. Rob Portman said he wasn't running again, Scott put on a brave face as he mulled the problem of candidate recruitment in a state somewhat swingier than Alabama in recent years.
"The 2022 election in Ohio starts today and Republicans will hold that seat. The NRSC will fight tirelessly in Ohio to ensure Senator Portman's successor supports a pro-growth, pro-family, pro-Ohio agenda – not the Radical Left's agenda of higher taxes, bigger government, open borders and a weakened America," Scott asserted last month.
Scott has said his stint at the NRSC is beginning "really well" and donors are coming through. Certainly, however, they will keep their eyes on how the primaries to fill these open seats shake out.