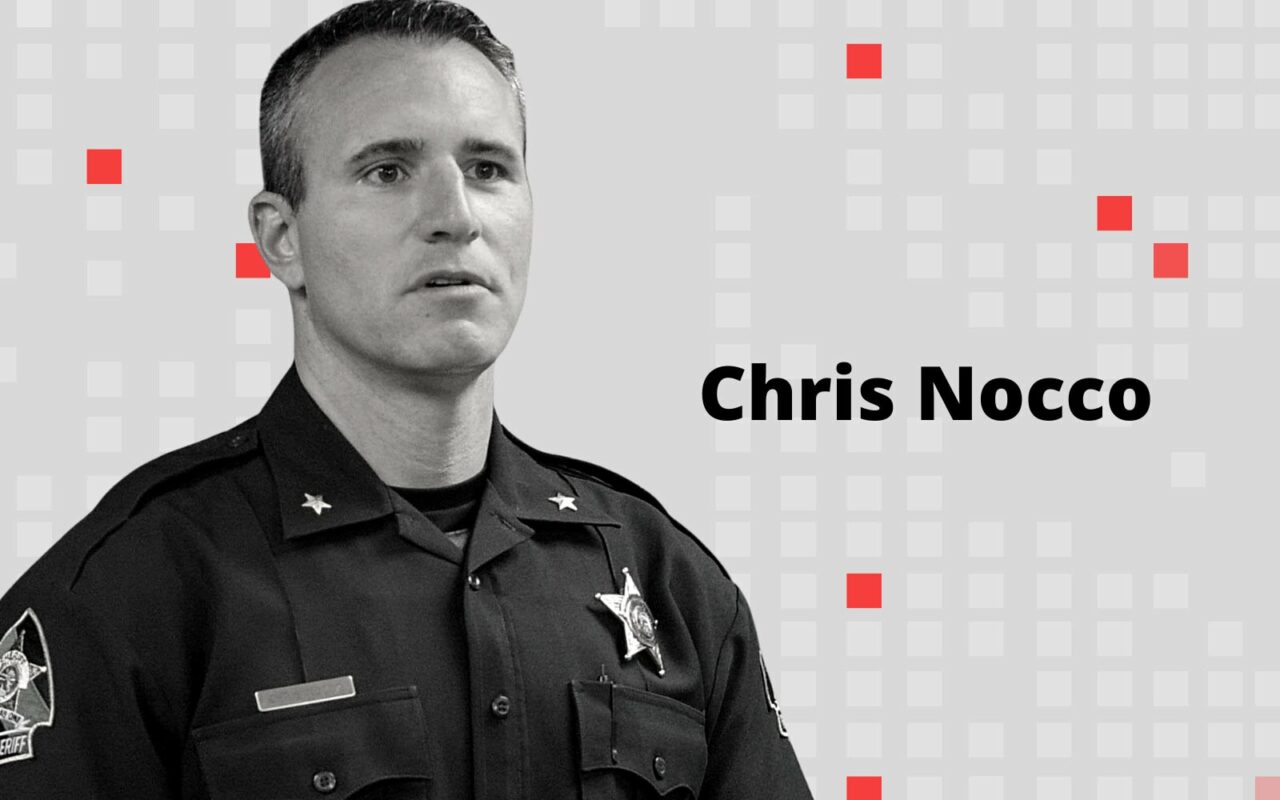 Nocco has friends in high places, and the influence that comes with it.
If job security is your main aspiration, being a Republican Sheriff in a deeply red county may be right for you. Take it from Pasco County Sheriff Chris Nocco, a well-liked GOP'er who just won reelection without opposition.
First appointed to his position by Gov. Rick Scott in 2011, Nocco has now been re-elected three times (2012, 2016 and 2020). Telegenic and aligned with center- and far-right pols alike, Nocco's resume reads like a Republican's dream: he was a first responder in D.C. during 9/11 as well as the sniper and anthrax attacks. He was chief of staff to now-U. S. Sen. Marco Rubio when he was Florida House Speaker and chief of staff for the Florida Highway Patrol. His wife, Bridget, is a high-caliber GOP fundraiser affiliated with the powerful lobbying firm Ballard Partners.
Since taking office in 2011, Nocco's tenure has been relatively uncontroversial (emphasizing relatively). He has aligned with other well-liked Pasco Republicans, including former state Senator and current Pasco Tax Collector Mike Fasano, as well as Education Commissioner Richard Corcoran, a Pasco Republican who formerly served as House Speaker. While his alliance with Fasano remains strong, he appears to differ from his friend on a key party sticking point: former President Donald Trump. Fasano was vocally critical of Trump and supportive of now-President Joe Biden; Nocco publicly aligned himself with the former President.
"Sheriff Nocco is that rare elected official who truly says it like it is and lives what he speaks. He not only has the respect of his deputies, he is admired by countless people in the community," said Pasco County Tax Collector Mike Fasano. "As a husband and father he has that unique ability to balance his work and his personal life to the benefit of all. A more well-rounded and truly caring individual who is also tough and takes no nonsense is a rare find in a Sheriff. Sheriff Nocco has all of these qualities and more. It is because of his personal work ethic and faith-based lifestyle, as well as having the keen mind to surround himself with smart and hardworking leaders, that he has built a Sheriff's office that is unrivaled in Florida."
Yet he's not a strictly partisan guy. He has made frequent appearances at events giving food to the hungry over the holidays and at the beginning of the COVID-19 pandemic and has been active in the fight against human trafficking. 
In 2017, Nocco served on the powerful Constitution Revision Commission, a panel of appointed officials assembled every 20 years to examine and file proposed amendments to the state constitution for voters to approve or reject in the following election. Nocco, whom Corcoran appointed, championed Marsy's Law, an amendment aiming to grant victims of crimes the same rights as the accused. He and State Sen. Lauren Book, a Democrat from Plantation, jointly proposed the measure. It easily passed the 60% vote threshold required for ballot amendments to become law.
"Sheriff Nocco's star is rising, and he will soon be recognized and respected outside of Tampa Bay as he is within it. He is a dedicated public servant with deep ties to many in and around Florida's political establishment. Remember the name Chris Nocco because you will be hearing it more and more as the years go by," said GOP political consultant Anthony Pedicini.
Added Shawn Foster, a Pasco County lobbyist: "Chris Nocco is considered a "Deputy's Sheriff" and he leads the department through innovative means. Sheriff Nocco empowers his deputies to do what is best for the community and truly cares about reducing crime and victimization. We are very fortunate to have him as our Sheriff and know his future is extremely bright."
If he ever gets bored with being Pasco sheriff, he would likely be a valued member of the Florida Republican candidate bench.
But Nocco's tenure hasn't been without scrutiny. In late fall 2020, the Tampa Bay Times published a report critical of a Pasco Sheriff's Office policy that used data — including students' academic performance — to identify potential criminals before they commit crimes. It started in 2011 under Nocco's watch and didn't end until 2019.
Critics — everyone from the Pasco County Council PTA to the American Civil Liberties Union — say the program led to police harassment of innocent people, including warrantless searches, and was a profound violation of the Fourth Amendment to the U.S. Constitution.