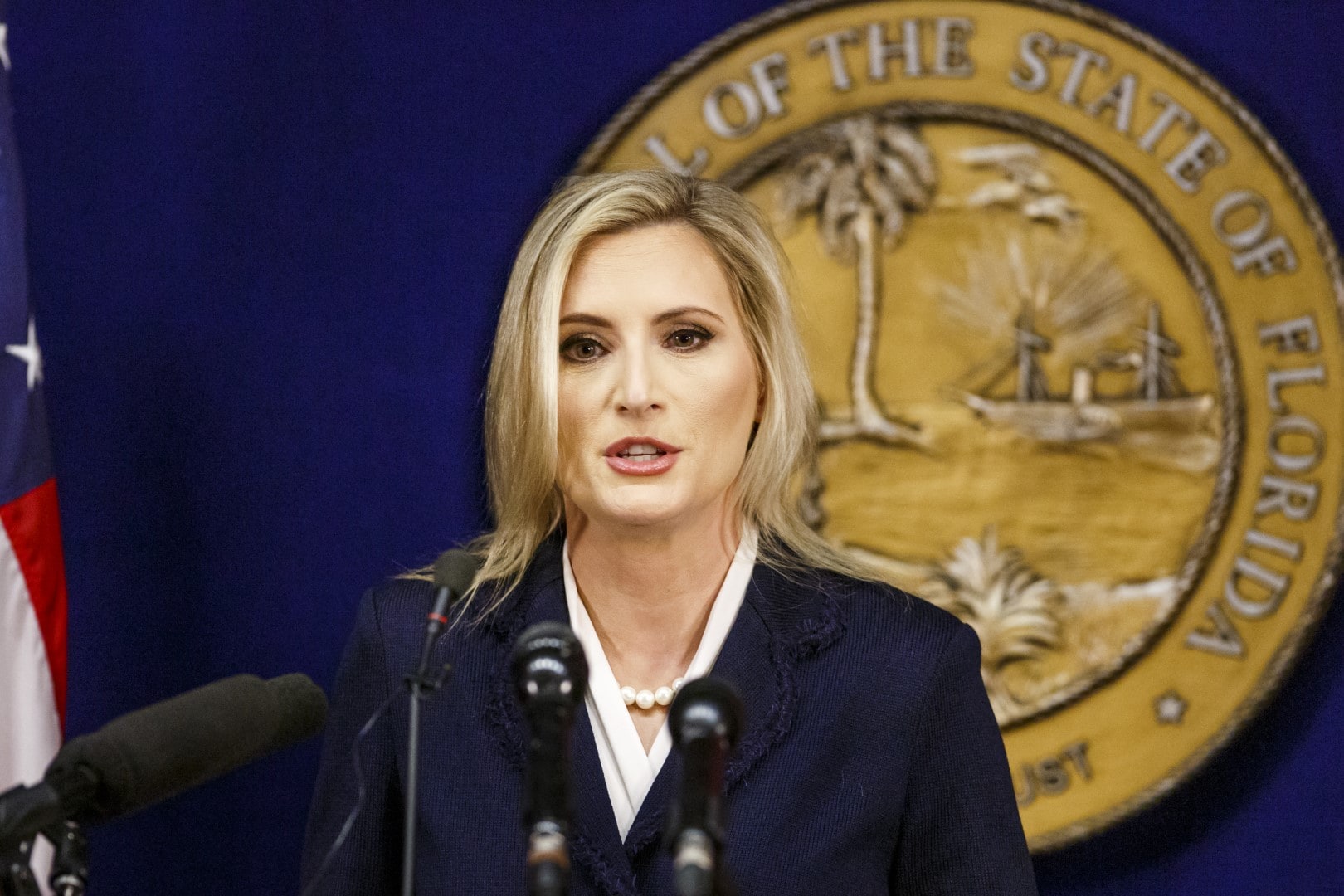 The Secretary of State also entertained fingerprint verification for vote-by-mail ballots.
Will Florida start verifying absentee ballots using fingerprints? Are voter rolls safe from foreign hackers from hostile states? Can the voter registration website ever handle the rush before book closing?
All questions came up as Secretary of State Laurel Lee testified about election security and integrity to the Florida Ethics and Elections Committee.
The Republican official generally received rave bipartisan reviews after Florida avoided the court battles dogging many states after the 2020 election.
Lee credited much of the success to county supervisors of elections around the state, as well as to policies in place that build confidence in election results.
Notably, she stressed a desire to maintain a policy that Florida set a 7 p.m. Election Day deadline for ballots to arrive at elections offices in order for them to count. She noted states received criticism for counting even legal votes because of policies allowing vote-by-mail ballots to be tabulated if postmarked before the election. Florida allows that for military and overseas ballots but no other group.
Lee said that's appropriate because votes that get tabulated when they arrive after polls close can create an impression an election is rigged for suspicious voters.
"To the average citizen who may not be understanding the intricacies of election code, that might appear to be illegitimate or inappropriate," she said.
Sen. Doug Broxson, a Panhandle Republican, said he considered part of Florida's success this year a matter of results being known on the day of the election.
"One of the anomalies we saw in this last election was not having an Election Day," he said.
Of course, while the election for President was won by a large enough margin that media called Florida for Donald Trump on Election Day, unlike other closer states, other elections were much closer.
Sen. Ileana Garcia, a Miami Republican, won her race in November by just 34 votes. That, of course, came after a state-mandated manual recount. During that process, she and her team worked to make sure supporters whose absentee ballots had been rejected would get to cure their ballots.
But Garcia also saw many voters, she said, who because of physical challenges brought brought on by time could not sign ballots as they had years ago. She asked if alternative verification methods could be employed. Specifically, she asked about the use of fingerprints.
Lee said she's open to alternative methods.
"The purpose is to verify ballots come from the intended voters," Lee said, suggesting fingerprint technology may be worth exploring.
"The core function is to provide convenience to voters while ensuring the integrity of the process," she said.
On that front, Lee said the state worked to combat any foreign interference this year. Calling cybersecurity "a race with no finish line," the Secretary of State said bad actors in fact pose a threat to the system every day. The state works with counties large and small to help protect them from election espionage.
"Protecting our election infrastructure must remain a defining priority in Florida," she said.
On that front, Lee also addressed the moments when the state found itself unprepared for a challenge. A state website for registering voters crashed on the final day to register to vote in the 2020 general election. But Lee pushed back on reports the state failed to prepare for a predictable uptick in users.
In fact, she said Florida has conducted outreach to eligible but unregistered voters and knew the potential for last-minute registrations. But the day in question, the site started experiencing 1.1 million hits an hour.
For all of 2020, the state ultimately registered 14.4 million voters, that number a significant increase of 1.4 million more than were registered in 2016. But the number also demonstrated that seeing more than a million users access the site far exceeded the number of individuals even eligible to register.
"We don't know what caused this to occur, whether it was a deliberate act or simply a convergence of interests to see if the site was working," she said.
Regardless, Lee said the website in the future would be prepared for a much greater surge in use, even suspicious levels of interest, in the future.