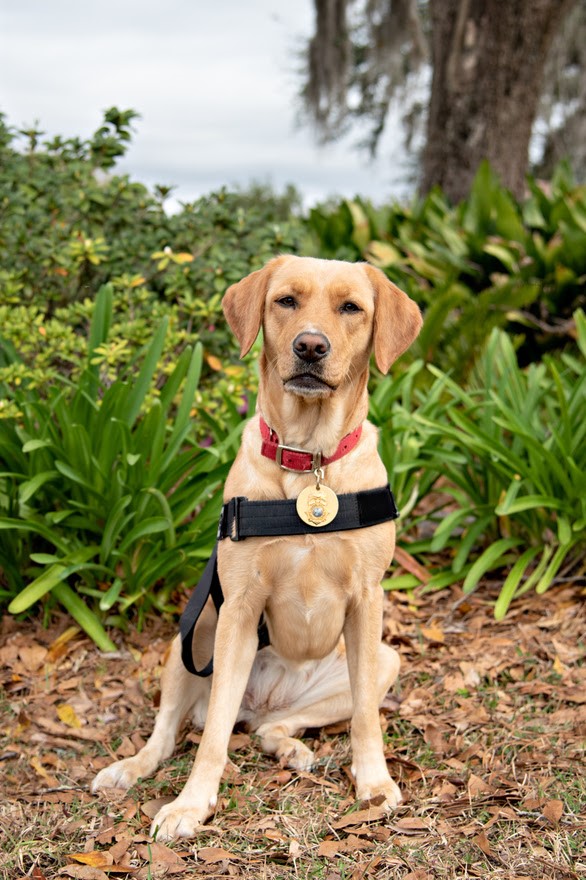 Could you medevac a K-9? Unsure.
Emergency responders could soon provide care for and transport police K-9s injured in the line of duty.
The Senate Judiciary Committee on Tuesday gave its unanimous support to a bill (SB 388) filed by New Smyrna Beach Republican Sen. Tom Wright to let emergency medical services do just that if no "two-legged" person needs assistance, too.
Multiple K-9s have been "assassinated" in Florida just for being police dogs, Wright, a former K-9 officer and former paramedic, told the panel. But it's currently illegal to transport K-9s hurt on the job to an animal hospital.
"In these horrific incidences, we should attempt to do all we can to save the lives of these four-legged officers," he added.
Discussion Tuesday was cut short because of a busy committee schedule, but Wright shared his thoughts last year on protecting furry officers.
"I cannot imagine being a uniformed officer watching your partner perish because there's some stupid law on the books that says no. We've got an ambulance here. We've got two paramedics. They've got lights and sirens. And we can't take this animal to an emergency vet hospital? Give me a break," he said.
The Senator did share Tuesday that his K-9 partner was attacked on duty.
Committee Chairman Jason Pizzo, a North Miami Beach Democrat, asked whether K-9s could be medevacked. Wright was unsure. But most K-9 units are in metropolitan areas.
In 2019, Wright was a co-introducer of a bill that increased the penalties for people who kill K-9s and police horses. Gov. Ron DeSantis signed that bill into law.
The Florida Police Chief's Association and the Humane Society of the United States both signaled their support for the bill.
The bill next heads to the Senate Rules committee, its third and final committee stop before it is ready for a Senate floor vote. House leadership has not assigned the companion bill (HB 697), sponsored by Winter Haven Republican Rep. Sam Killebrew, to any committees yet.
If signed into law, the legislation would take effect in July.