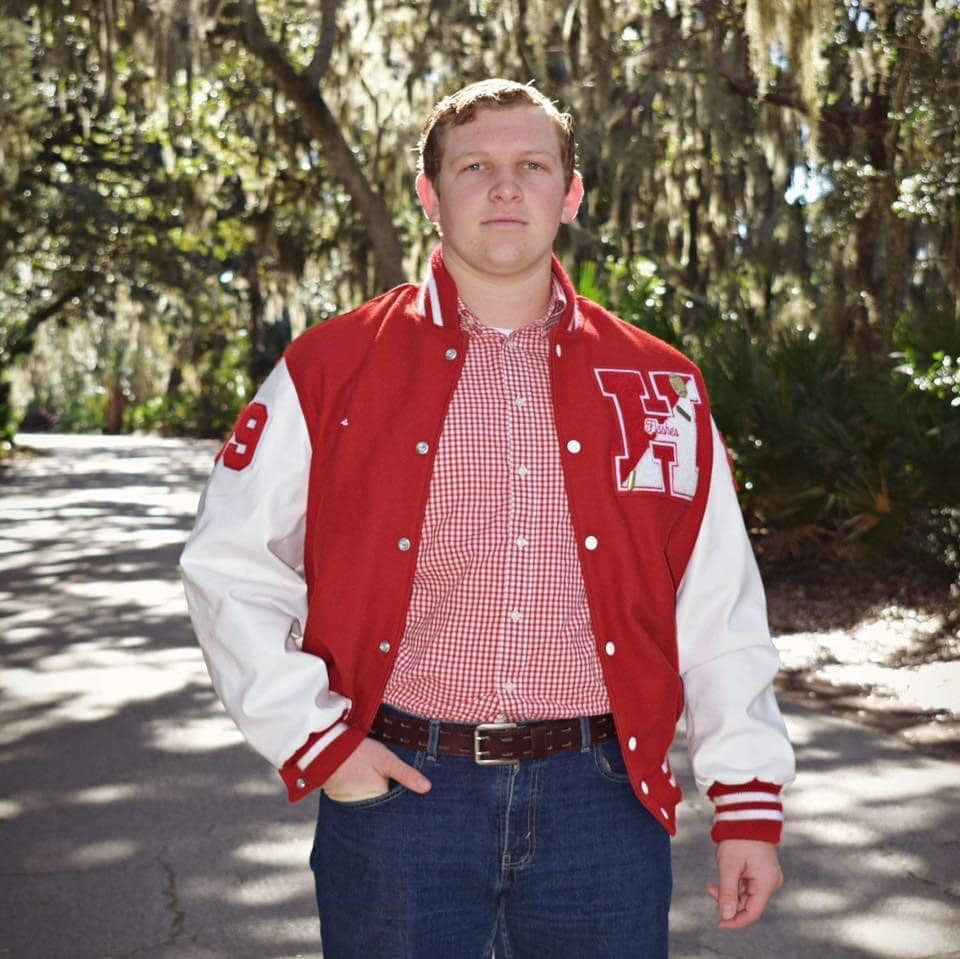 The candidate hopes the primary will stay 'clean.'
From the football huddle to the Florida House?
Voters in House District 11 will have a generational choice on next year's Republican ballot, with a recent high school graduate looking to represent the Northeast Florida district in the state House.
20-year-old Bo Wade Hodges filed this month to run for office, and in the district that spans all of Nassau and some of Duval, he will be able to stake his claim to real, localized support from Hilliard and West Nassau in what is so far is a two-man primary to replace Senate-seeking Rep. Cord Byrd.
He wouldn't be the first young candidate to win in this era: Rep. Amber Mariano was 21 when she won, so there is recent precedent. If elected, the former Hilliard High School football and baseball captain would be 22 by the time he takes office.
Though Hodges is of this era, his rhetoric and stance evokes a different time. His hype video extols founding fathers in their 20s and 30s as the country struck for and achieved independence, contrasting that with the more geriatric leadership in Washington today and denunciations of RINOs and "the radical left."
His positions were crystallized by the way the federal government handed the pandemic. He was "shocked" by the "horrible job" of management of the virus crisis, and the aftermath of the 2020 election and 2021 Senate election in Georgia disturbed him further.
His concern now is that if the "silent majority" stays silent, it could "lose the right to speak altogether."
Meanwhile, his Facebook page leaves no doubt what wing of the Republican Party he's from.
"Can someone please share the video of President Donald Trump calling for people to storm the capital? What about where he calls for violence? Can someone please share that speech or part of it? I've been looking and just can't find it anywhere," Hodges asserted Jan. 13.
He doesn't believe that the President incited the violence at the Capitol, saying "unedited video" has yet to surface. He contends Trump urged protesters to "patriotically and peacefully … show support for Representatives and Senators objecting" to the integrity of the election results provided by the states.
Hodges believes that Trump was sought out for destruction for being an outsider, and is comfortable running as an outsider candidate in the district.
"People feel generally [like] I do," he said. "If I didn't think an outsider could win, I wouldn't be running."
Expect him to make use of social media to overcome a likely cash deficit in what will be a very expensive primary. And messaging to be very direct about the machinery of politics, especially that of a competitive GOP race.
Hodges urges voters to be "cautious of dark money and favors tied to it," contending that "at some point when people donate, they count on getting paid back."
The candidate hopes the primary will stay "clean," but is also prepared for a "free-for-all that may get kind of dirty."
A year and a half from the primary, Hodges already has one filed opponent: Personal injury lawyer Heath Brockwell of Jacksonville Beach.
Meanwhile, Rep. Byrd has no plans to endorse, he has already made clear. He has a Senate race of his own.
Assuming there aren't major changes to the district, the primary will be more competitive than the general in what's been drawn as a Republican safe seat.