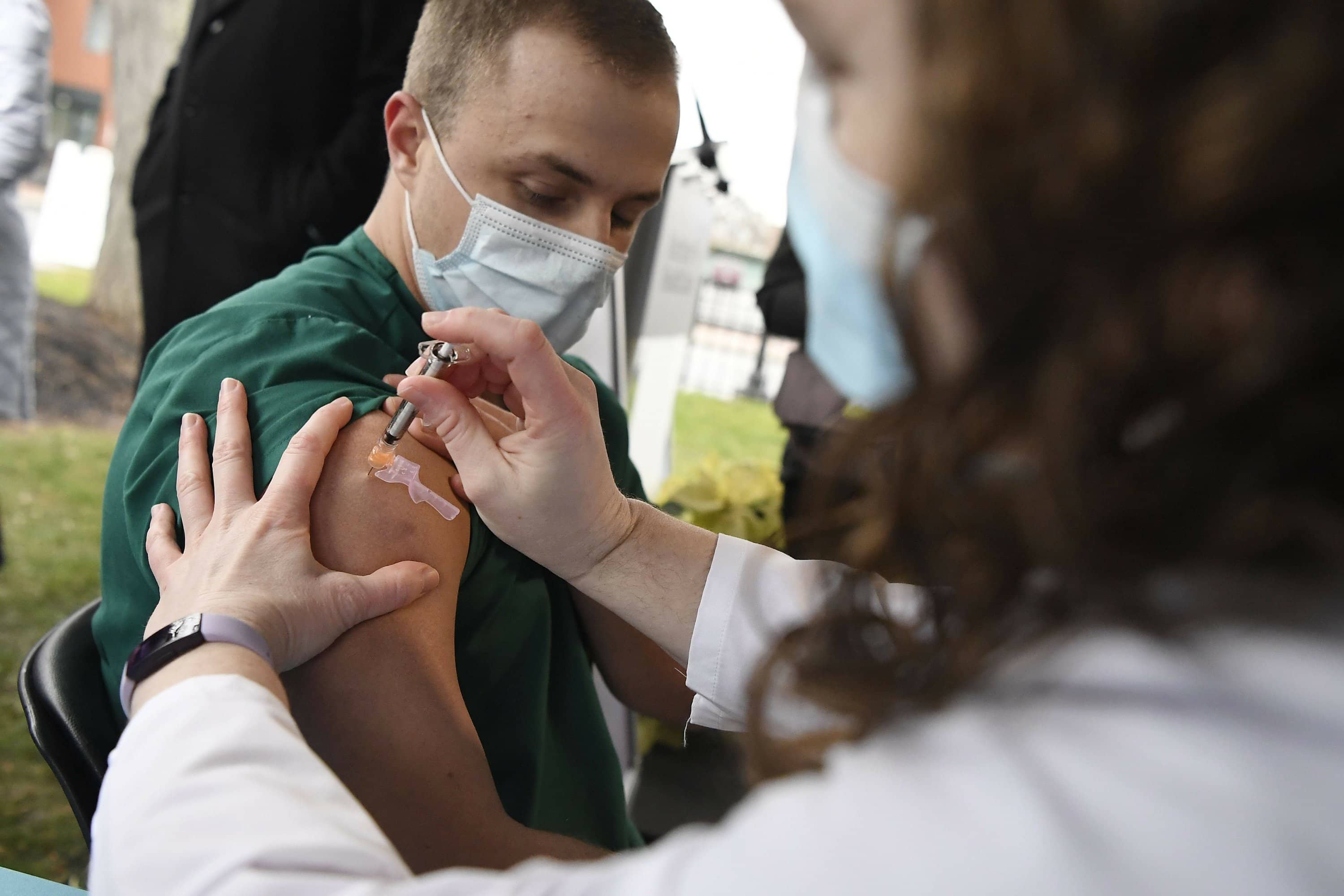 Vaccines will go first to those 65 and older and those with underlying health conditions.
Orlando Health is kicking off the state's latest strategy to distribute COVID-19 through hospital systems, with the company pledging to offer shots to the general public next week.
Those will come after the Orlando-based hospital non-profit finishes providing vaccines to its initial priorities of front line medical staff and responders, nursing home residents, and staff's elderly family members.
At Orlando Health's South Seminole Hospital Monday, Gov. Ron DeSantis said he views hospitals as the front-line for distributing vaccines. They have received about 80% of the state's doses so far and are responsible for developing plans to distribute them.
Hospitals that do a good job will get more. Those that struggle to find efficient and effective ways to distribute the vaccines may have it take away, he said. DeSantis said the state is asking the hospitals to submit their plans.
Orlando Health officials said they expect to provide 4,000 shots Monday and 20,000 by the end of the week through seven hospitals, six of them in the greater Orlando area.
But this week's batch will not quite be public. They'll be made available to health care and frontline workers in the region, residents and staff of nursing homes and longterm care facilities, and family members of Orlando Health staff who are 65 or older.
Next week Orlando Health hopes to begin providing shots to the general public, focusing on people age 65 and older and people younger than that who have medical conditions that put them at high risk, , said David Strong, president of Orlando Health. For that, the hospital company intends to expand distribution to at least six clinical locations so that people do not have to go to hospitals to get the shots.
"We want it to be something that is very easy to access," said Dr. George Ralls, medical chief quality officer for Orlando Regional Medical Center, the company's flagship hospital in downtown Orlando.
Strong, Ralls, and others made the announcement as DeSantis touted Orlando Health Monday as the showcase of efforts to distribute the vaccine.
"We have given them an allotment," DeSantis said of Orlando Health. "They think they can blow through that."
The Governor defended the first ten days of vaccine rollout from criticisms that it has fallen far short of hopes and projections. He said the holidays slowed everything down.
Besides the South Seminole Hospital site, Orlando Health is providing vaccines through its hospitals in downtown Orlando and at its hospitals in Dr. Phillips, South Lake and St. Cloud hospitals, and at its Bayfront Health St. Petersburg, which the company acquired last year.