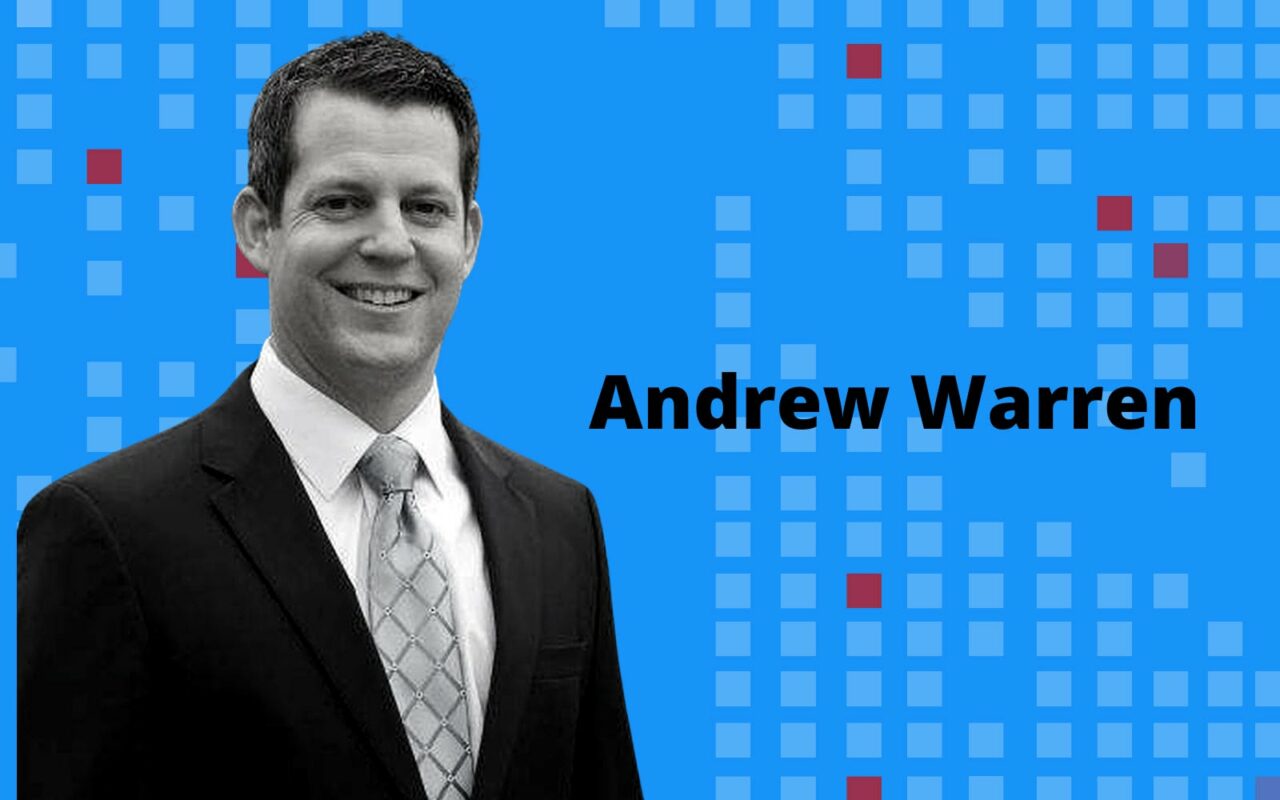 The progressive-leaning State Attorney has been at the forefront of criminal justice reform.
Hillsborough County State Attorney Andrew Warren moved up one spot this year to No. 16 on the list of Tampa Bay's most powerful politicians, likely in response to a successful reelection campaign and his high profile work on criminal justice issues related to anti-police brutality protests over the summer.
Warren was reelected to the 13th Judicial Circuit with 53% of the vote. His opponent, tough-on-crime Republican Mike Perotti, mustered 47%.
Since his initial election in 2016, the progressive-minded State Attorney has implemented a series of reforms, including prioritizing the prosecution of violent crime, serious fraud, and serial recidivism to keep dangerous individuals out of neighborhoods.
Warren made headlines this past year for his decision not to prosecute 67 protesters arrested in early June. Police arrested the protesters for unlawful assembly during demonstrations calling for police reform in the wake of the George Floyd killing in Minneapolis. Still, Warren's office found no basis for such charges.
In addition to declining to file charges, Warren's office also took steps to expunge the arrests from each person's record.
Warren also publicly praised the peaceful protests nationwide, calling for an end to police brutality and systemic racism, but he emphasized his office would hold accountable anyone "who tries to take advantage of this pain in our community to commit crimes for personal gain or to perpetrate destruction."
"State Attorney Andrew Warren is someone who does a deep dive into everything.  He is thoughtful, intelligent, and has made social justice a hallmark of his time in office.  He also understands in order to bring about transformative change you need public trust and you can't have public trust without transparency," said Preston Rudie, founder of Catalyst Communications Group. "That belief guided Warren as he ushered in several changes like a data dashboard, that empowers residents with information they can study and scrutinize – but most importantly, hold his own office accountable.  Bottom line, Andrew Warren is someone with a very bright political future."
Warren jumped several spots in last year's report, likely in response to his campaign bringing him more into the public eye, as the office often flies under the radar as more prominent elected officials take center stage.
His prominence in the race was shown through his campaign's finance reports, with Warren collecting $551,323 in total donations. Perroti, on the other hand, trailed behind with $163,957 in total fundraising.
This past year, Warren also took on the statewide issue of felon voting rights, establishing a "Voting Rights Docket" to restore rights to those who have been waiting since the 2018 constitutional amendment restoring voting rights went into effect.
The office worked to restore voting rights for those who could not afford to pay the fines required to vote. The hearing, which waived fees for certain individuals, was the first of its kind in Florida and started with 10 individuals in June. Hillsborough officials estimate that as many as 116,000 residents may be eligible to have their rights restored.
Warren also launched a public data dashboard in December to improve transparency. The dashboard tracks 23 indicators from the work the State Attorney's Office is doing in race and juvenile justice issues. Along with Florida's 4th Circuit in Jacksonville, the new public portals make up Florida's first data dashboards for prosecutors.
Before his reelection in 2020, Warren enacted civil citation and diversion reforms to keep more lower-level offenders and juveniles out of the criminal justice system while still ensuring accountability for their actions.
Under his leadership, the State Attorney's Office has diverted 700 kids and 850 adults annually from the criminal justice system by utilizing civil citations for misdemeanor first-time offenses in many cases. The majority of those diversions were related to marijuana possession.