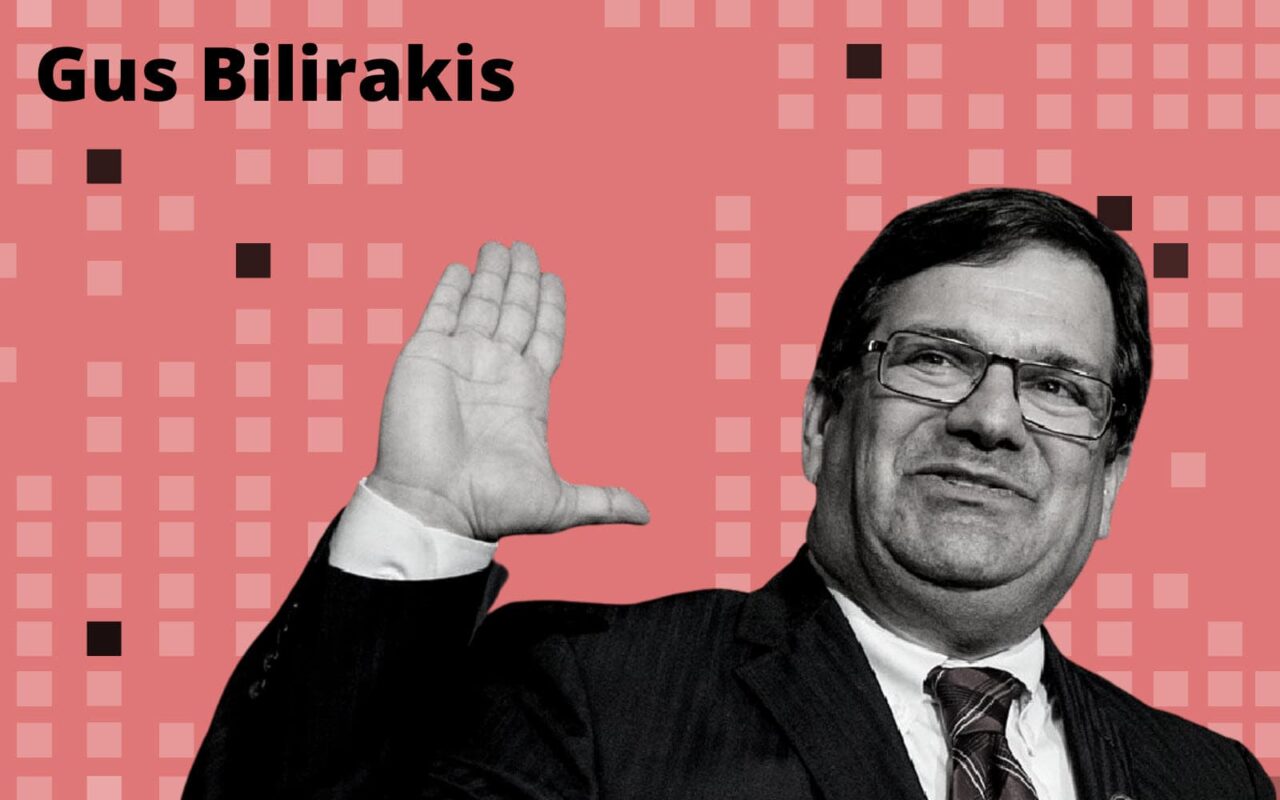 What is north Pinellas County without a Bilirakis?
For residents of North Pinellas County, the last name Bilirakis is synonymous with community leadership.
U.S. Rep. Gus Bilirakis has served Florida's 12th Congressional District since 2013. Before that, he served a similar area covering North Pinellas and parts of Pasco and Hillsborough counties in what was then Florida's 9th Congressional District since 2007.
He succeeded his father, Michael Bilirakis, who held the district from 1983 until passing the torch to the younger Bilirakis. Between the two, the area has been under a Bilirakis leadership for nearly four decades.
Gus Bilirakis' power in his district is partly due to the family legacy. It is buoyed by a strong conservative lean — of the district's nearly 585,000 voters, more than 237,000 are registered Republicans while only 175,000 are Democrats.
But Bilirakis also props himself up as one of Congress' most consistently bipartisan lawmakers.
Bilirakis ranked 32nd out of 437 in the Lugar Center Bipartisan Index last year. He sponsored 24 bills in the 116th Congress, most of which include Democratic co-sponsors. From 2015 to 2018, Bilirakis authored 27 bills signed into law, earning him a "Most Effective Lawmaker in the State of Florida" designation from the Center for Effective Lawmaking at Vanderbilt University.
At the end of 2019, Bilirakis reached across the aisle to partner with Democratic colleague Charlie Crist in a letter to Florida Gov. Ron DeSantis asking to have Florida medical examiners start tracking veteran status among suicide victims, an effort to tackle the mounting number of veterans taking their own lives.
All of that led Bilirakis to a resounding reelection victory last year with 63% of the vote over Democratic challenger Kimberly Walker.
"Don't let Congressman Bilirakis' quiet demeanor fool you — he gets things done. In his playbook, you don't need to be the loudest voice in the room to exert influence," said Catalyst Communications Group founder Preston Rudie.
"Gus will move mountains for his constituents and has seen 39 of his bills and provisions signed into law since 2015. Let that sink in."
But Bilirakis' bipartisan might doesn't mean he doesn't still recognize his conservative bona fides. Bilirakis was one of several Republicans to publicly back a Pinellas County School Board candidate derided on the left as too partisan for the nonpartisan board. Bilirakis endorsed Stephanie Meyer, a private school teacher who favored school choice programs.
Bilirakis' nod was seen as a major boost to Meyer, though she ultimately lost her race to a candidate backed by Democrats.
"Further proof of his power, Congressman Bilirakis has been named the ranking member of the Consumer Protection and Commerce Subcommittee under Energy and Commerce (an A Committee), passing over several senior Republicans in the process. The subcommittee has a wide range of jurisdiction covering everything from foreign trade and travel to the internet and sports," Rudie added.