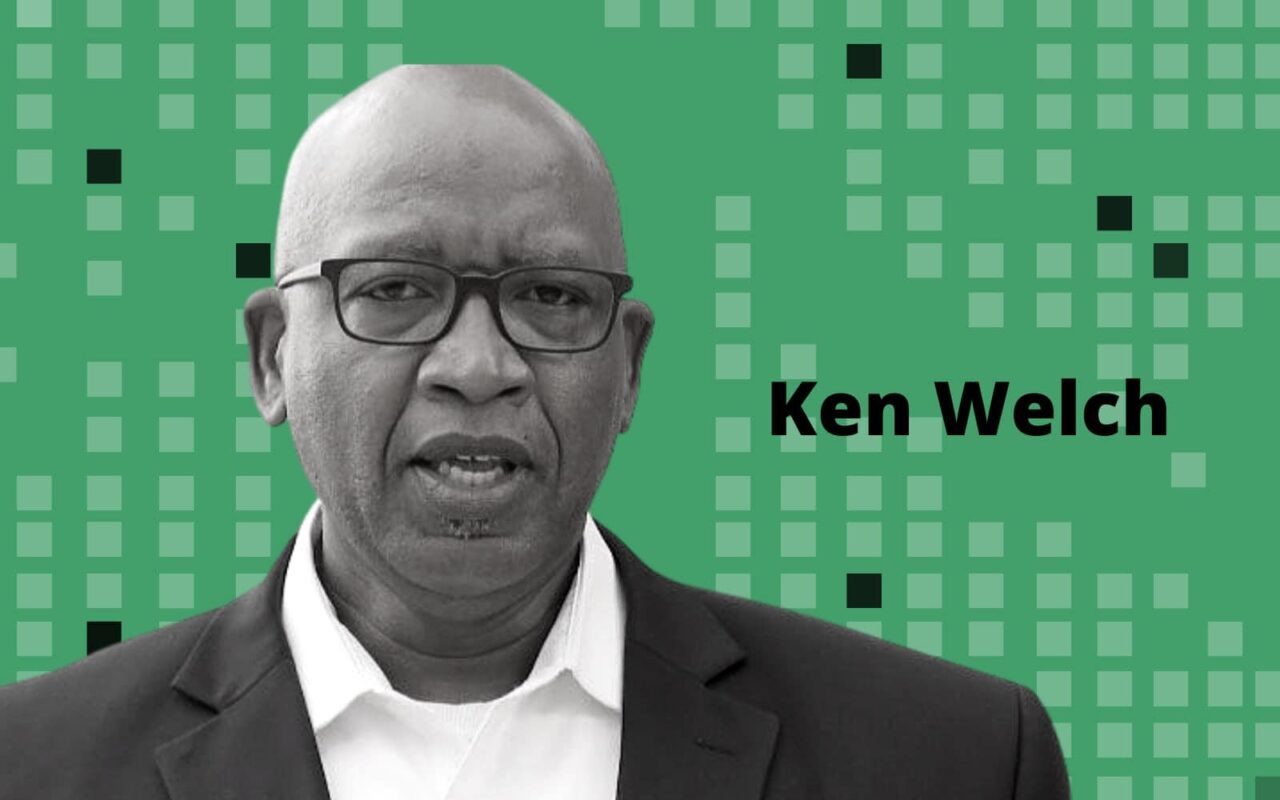 Welch's star could rise if he's successful in his St. Pete mayoral bid this year.
It goes without saying: as the "big tent" party, Democrats often have a hell of a time finding candidates who can appeal to the party's entire coalition, from soup to nuts. But former Pinellas County Commissioner Ken Welch, who is now running for Mayor of St. Petersburg, might be that guy.
Plus, he plays a mean guitar. (And drums. And sax.)
The third-generation St. Pete resident has long had a knack for balancing his progressive leanings with a measured pragmatism — a big reason he was on the Commission for five terms, representing southern Pinellas County. He hails from South St. Pete, a predominantly Black area for which he has been a vocal advocate on the dais. His father was a St. Pete City Council member in the 1980s, a time when the groundwork for the city's revitalization was laid.
"Ken Welch has the uncanny ability to see the forest and the trees," said Pinellas County Commissioner Charlie Justice. "He quickly grasps detailed policies, but just as important he is directly aware and concerned with how those policies impact our community."
Although he would probably rather talk about indigent dental care or the specs of the county's nascent bus rapid transit line, Welch isn't afraid to step into the fray on the issues that dominate social media ecosystems. 
A case in point: when a coalition of local artists painted a Black Lives Matter street mural in St. Pete's Deuces Live neighborhood in the wake of George Floyd's murder, he used an aerial shot of it as his Zoom background for remote commission meetings. Controversy struck when fellow Commissioner Kathleen Peters, a Treasure Island Republican, complained, claiming some of her constituents had called her office about it saying they were offended and asked him to change his background. Welch stood his ground — and why wouldn't he?
Welch was on the Commission when Republicans held a majority, including when his colleagues took cues from fringe Tea Party activists. The Commission earned national headlines in 2011 when the GOP majority voted to remove fluoride from the county water supply — something Welch did not support. The Commission flipped to a Dem majority in 2012. One of their first decisions was a reversal of the fluoride removal, and they haven't looked back since.
Since then, Welch has fought for everything from better transit to water infrastructure upgrades. He has had to contend with state-level preemptions that aim to kill local ordinances on everything from limiting fertilizer use during the summer to pandemic-era safety measures.
"He rises above petty politics to look out for the best interests of all our residents," said Justice, who served with Welch on the County Commission.
In his run for Mayor, local measures to fight COVID-19 (due to a lack thereof at the state level) and the question of what to do with the soon-to-be-former site of Tropicana Field are key issues for him. On the latter, he wants to make things right for the predominantly Black community that was displaced in order to make room for the stadium. On the former, he supports, well, science.
"No one on the planet is better prepared to lead our City into its best destiny than Ken Welch. Ken Welch has spent a lifetime building and nurturing relationships with leaders, doers, and folks from all over our community, state and country," said former St. Petersburg City Council member Charlie Gerdes.
In a year, Welch's position on this list will be different. It all depends on how he does in the St. Pete mayoral race — or what he opts to do next should he not succeed. His most formidable opponents are St. Pete City Council member Darden Rice and former State Rep. Wengay Newton, also a former City Council member. The former, who has shown incredible fundraising prowess, will contend with Welch for the city's progressive support, while the latter is expected to compete for the South St. Pete vote. That's what conventional wisdom says, anyway.
Welch was widely talked about as a potential contender in the 2013 mayoral race, but he opted not to run. It's unclear what, in his political calculus, makes 2021 different, but he certainly has a lot of support. 
His mayoral bid has gotten notable nods from Dems like St. Pete City Council member Lisa Wheeler-Bowman and U.S. Rep. Charlie Crist. Citing their "friendship," Crist told the Tampa Bay Times he supports Welch because he is "a man of God and has a good heart and will lead well," and "would do a superb job" as Mayor of St. Pete.
"Commissioner Welch has been an influential leader in Pinellas county for more than 20 years. During his time on the county commission he's tackled issues from social justice to natural disasters to the current pandemic. He's one of the most respected elected officials in the area, and I'm sure that's going to continue into the future," said Democratic political strategist Reggie Cardozo.
In other words, stay tuned.