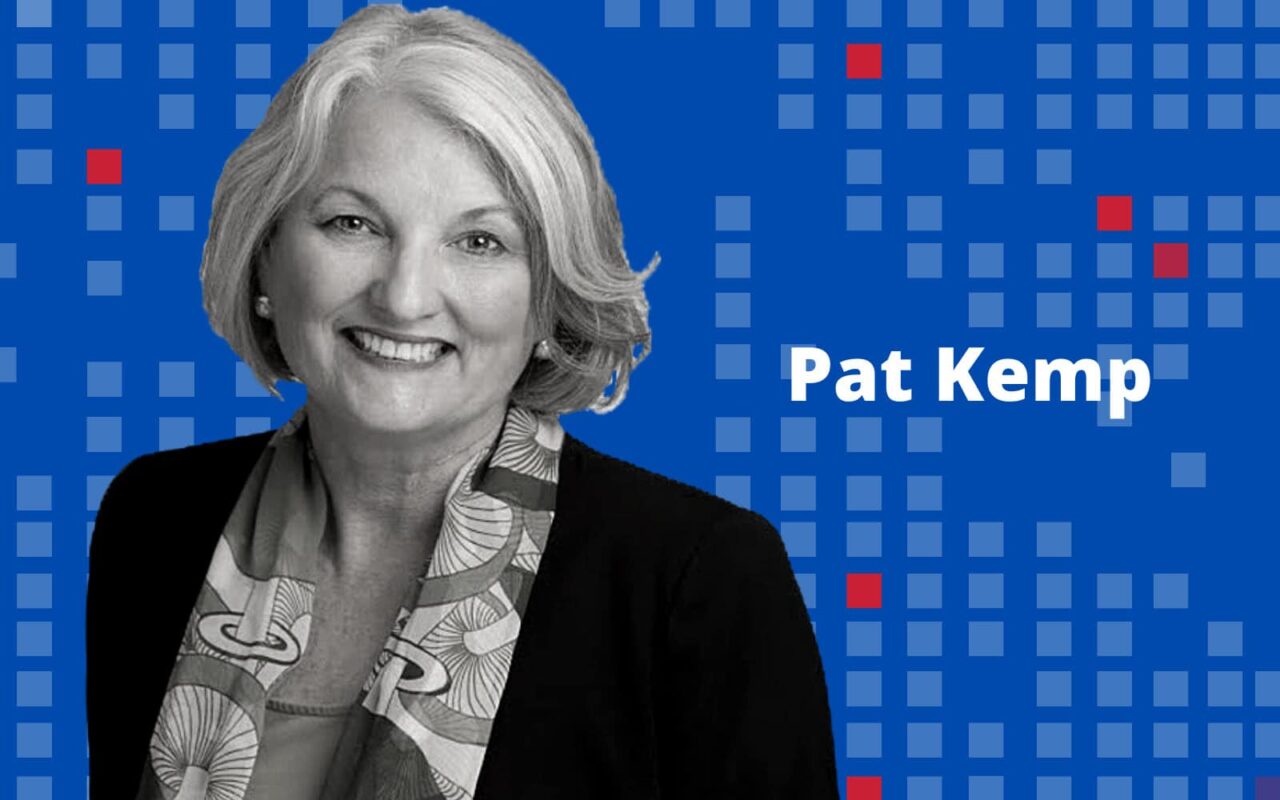 With the gavel now in hand, Kemp will set the tone for Hillsborough County priorities.
A passionate progressive with an eye on environmental issues, Hillsborough County Commissioner Pat Kemp has led the charge on expanding public transit and curbing urban sprawl since she was first elected to her countywide seat in 2016.
In her new role as Commission chair, that's only going to continue.
"Pat Kemp is a relentless and outspoken advocate for Hillsborough County," said Christina Barker, chief of staff for the Vinik Family Office. "She consistently sets the tone and scope of local and regional conversations. As the new chair of the Hillsborough County Commission, she has a capable coalition for progressive land use and transportation policy efforts — two of her most valued priorities."
In 2020, Kemp was reelected to her District 6 commission seat with 53% of the vote in a hard-fought race against former Commissioner Sandy Murman, a Republican who was term-limited out of her District 1 seat. 
Her win helped solidify Democrats' 5-2 majority at the dais — and the momentum toward re-imagining how Hillsborough County, and the Tampa Bay region as a whole, lives and gets around will likely gain considerable steam under her watch.
As chair, Kemp literally gets to set the Commission's agenda, so expect a continued focus on public transportation and environmental protection in a county where rampant development runs right up against vulnerable green spaces and where widening roads has long been considered the only solution to growing gridlock. She has led the charge to shift infrastructure fees from homebuyers to developers, an issue on which others before her have failed to gain consensus. Kemp won't take no for an answer.
Yet, she has also listed stopping the spread of COVID-19 in Hillsborough County as a top priority. 
Over her years in office, Kemp has served on the boards of quite a few organizations related to her interests, including the Hillsborough Area Regional Transit Authority (HART), Tampa Bay Area Regional Transit Authority (TBARTA), Tampa Bay Regional Planning Council and the Metropolitan Planning Organization. She also served as vice-chair of the Hillsborough County Environmental Protection Commission.
A longtime activist well known in progressive circles, Kemp worked as a chief aide to Congresswoman Kathy Castor when she was on the County Commission. She worked as a private practice lawyer and for Bay Area Legal Services, which provides legal counsel for underprivileged individuals who otherwise wouldn't be able to afford it. She has also worked in radio as news director at WUSF as well as at WMNF.
She has been heavily involved with the Sierra Club and was on the board of Tampa Crossroads, a nonprofit that supports veterans in need of financial or other assistance.
But all that left-of-center cred doesn't mean Kemp can't agree with her Republican colleagues from time to time. She agrees, for example, with Sen. Jeff Brandes, a St. Petersburg Republican, in his move to dissolve TBARTA, the multicounty transit agency.
In a Feb. 14 Facebook post, Kemp said while she doesn't often agree with Brandes, the agency was a waste of money that paid its directory too generously while pursuing lofty projects well-beyond its scope.
"It's time for TBARTA to sunset," Kemp wrote. "It's duplicative, wasteful, and runs no transit. It struggles to ever get a quorum. The meetings are wasteful and unnecessary."