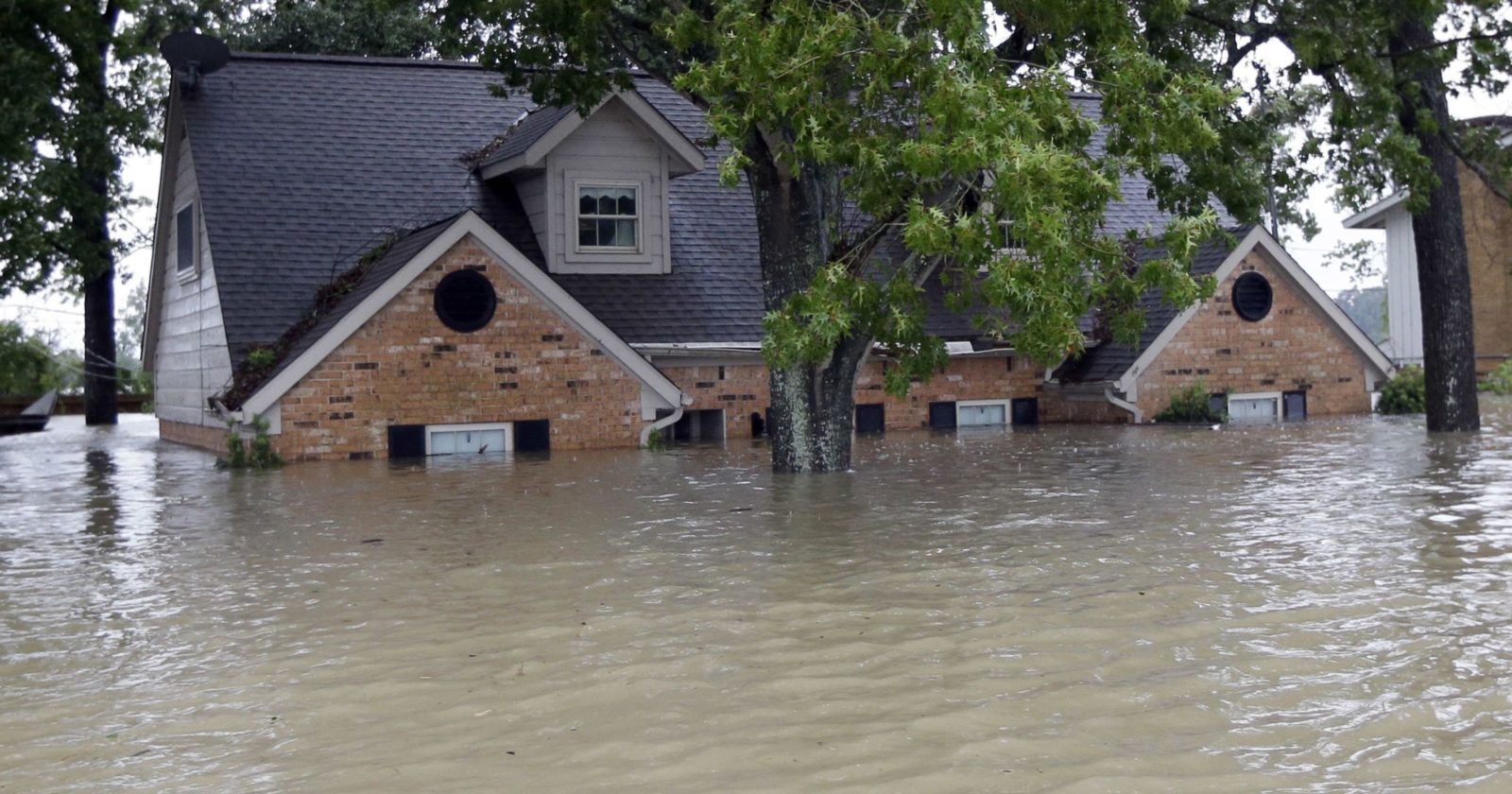 New research shows the financial impact climate change has on flood risk.
Millions of homes across the country are at risk if a flood hits, and the National Flood Insurance Program isn't equipped to handle it, according to new research from First Street Foundation.
First Street Foundation, a nonprofit that quantifies flood risks for individual homes, found nearly 4.3 million American homes with substantial flood risk that would result in financial loss to the owner.
Worse, if those properties were covered through NFIP, rates would need to increase 460% to keep the program afloat.
FSF used home value data from ComeHome by HouseCanary and building characteristics from LightBox to calculate the average annual loss for the properties it identified. Average annual loss is a metric used to attribute a dollar value to flood risk.
The properties FSF identified have an expected annual loss for properties noted above is $20.8 billion this year. It grows to nearly $33.4 billion a year in 30 years — an increase of 60% — due to the impact of climate change.
"Quantifying flood risk in concrete dollar terms creates a new context for homeowners to understand their risk, and for buyers to consider when evaluating a property," said Matthew Eby, founder and executive director of First Street Foundation.
"Flood risk brings with it real and potentially devastating financial impacts that aren't being priced into the market or considered by most Americans. By demonstrating how the economic impacts of flood risk change and grow over time, we're providing key insight into how flooding can impact the financial bottom line of property owners, while providing information on solutions to protect their largest investment."
FEMA is working to better price flood risk at the individual property level to more accurately reflect the risk of today's climate through the forthcoming "Risk Rating 2.0" initiative, which will set new premiums for properties both inside and outside of Special Flood Hazard Areas (SFHA) based on their individual flood risk.
"As the necessary adjustments to premiums are put in place as part of Risk Rating 2.0 to reflect individual home risk, those properties which previously benefited most from subsidized rates will see a reduction in their underlying value," said Dr. Jeremy Porter, head of research and development at First Street Foundation.
Currently, homes outside SFHAs receive a preferred rate and reduced insurance costs if they choose to insure through the NFIP, but they are not required to.
About 2.7 million of the properties First Street Foundation identified were in SFHAs, and it would take a 520% price increase — to roughly $2,486 a year — to cover their current risk.
First Street Foundation's data covers 906,465 residential homes in Florida that have a substantial flood risk. The foundation projects the average expected annual loss per property to be $8,778 in 2021.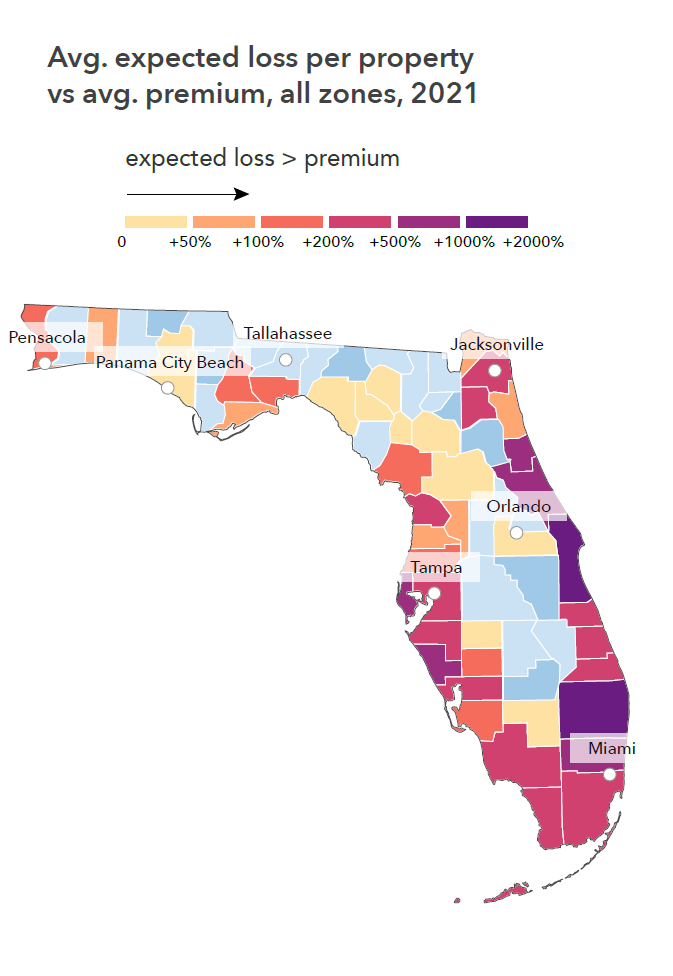 If every Florida property on the list were to get coverage through NFIP, they would pay in a total of $43.65 billion in premiums over the next 30 years with an expected payout risk of $307.31 billion — a deficit of $263.67 billion.
The other 1.5 million properties First Street Foundation identified are in SFHAs and are mandated to buy flood insurance if they hold a federally backed mortgage. They would see an increase of 440%, to $8,276 a year.
First Street Foundation has added estimates of flood risk costs for individual properties to its flood risk assessment tool, "Flood Factor."
The foundation said the estimates are aimed at helping homeowners better understand the financial impact of flood risk over the lifetime of their mortgage.
Flood Factor data will also be integrated into real estate listing websites Realtor.com and Redfin.