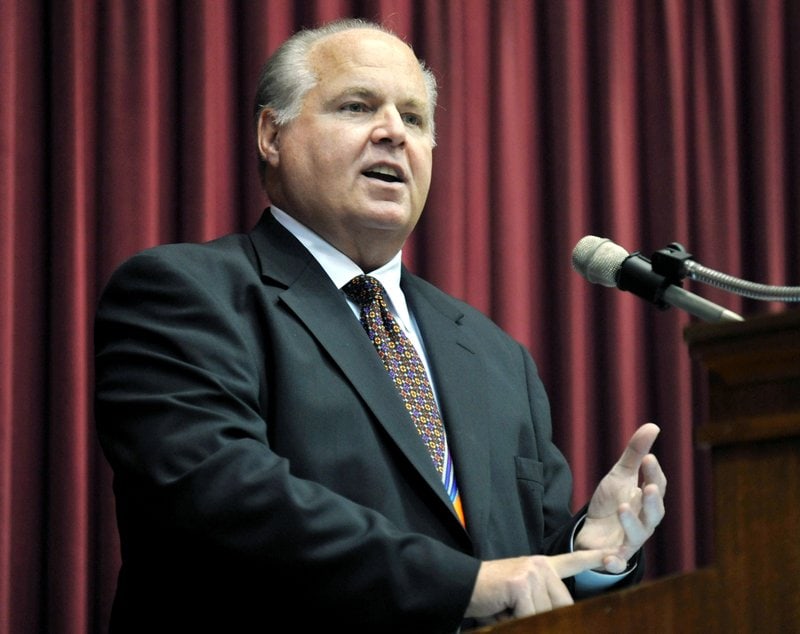 Mayor Jane Bolin said Gov. DeSantis' decision turns the flag into 'a decoration for his own political theater.'
Oakland Park Mayor Jane Bolin is bashing Gov. Ron DeSantis' announcement that the state would order flags at half staff following Rush Limbaugh's death last week. And she's asking her fellow local leaders to speak up as well.
"By compelling Florida cities to honor the man who made a career of sowing political division through bigoted and racist statements, Gov. DeSantis is turning our flag into a decoration for his own political theater," Bolin said.
"I call on all mayors, commissioners, and city managers in Florida and nationwide to step forward and make their voices heard. Failure to take a stand on this issue is tantamount to being complicit in politicizing — and even demeaning the dignity of our flag."
Bolin is also arguing that the Governor's call does not comport with the state's flag protocol.
"In the event of the death of a present or former official of the Florida State government or the death of a member of the Armed Forces from Florida who dies while serving on active duty, the Governor may proclaim that the National and State Flags shall be flown at half-staff," the protocol reads.
That is, flags should only be lowered to honor the death of current or former government officials or an active member of the military. However, requests to lower the flag may be made for other reasons "not addressed in the flag protocol."
Other Democratic officials, such as Senate Democratic Leader Gary Farmer, have also raised an issue with the Governor's decision.
"Lowering the flag of the United States is a high honor reserved for those who have honorably and bravely served our state and nation," Farmer wrote in a statement.
"Unfortunately, Gov. DeSantis has now transformed this distinction into a partisan political tool to salute a man who served no other interests than his own and did his best to deeply divide a country along political fault lines. I condemn the Governor's decision in no uncertain terms."
Sen. Annette Taddeo echoed that criticism.
"Either you didn't bother to know the rules or you just don't care!" Taddeo said in a statement directed at DeSantis.
DeSantis, however, has said the state would honor Limbaugh once his funeral arrangements are finalized. Many conservatives lionized Limbaugh. Critics have pointed to Limbaugh's decades-long track record of wildly offensive statements — many of which he never repudiated — and a worldview that consistently sought to demonize liberals.
DeSantis believes Limbaugh helped him win the 2018 gubernatorial race.
"He had me on when I was running for Governor," DeSantis said. "I was getting the tar kicked out of me every day and he had me on the week before the election in 2018. He didn't have a lot of guests. I was honored to be on his show a couple of times."