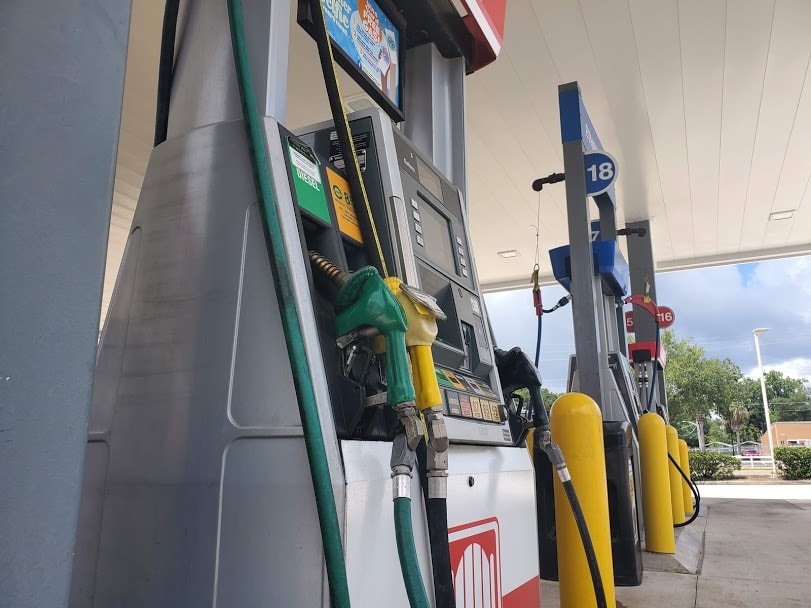 Gas prices are now higher than they were pre-pandemic.
Gasoline prices jumped the highest in one week so far this year, mainly due to the winter storm that plowed through several southern states last week,  according to AAA Florida Auto Club data released Monday.
The average price for a gallon of gas in Florida now costs $2.61 per gallon, up over the previous week's $2.46. It's the largest single-week jump in gas prices so far in 2021 in Florida.
Gas prices are now higher than they were before the coronavirus pandemic set in about a year ago. The price of a gallon of gas in Florida this time last year was $2.41 a gallon. The current cost of gas in Florida is also notably up from just a month ago when it was $2.39. The current figure of $2.61 is the highest average price for gas in the Sunshine State since July 2019.
Optimism over the COVID-19 vaccine has helped drive the increased price of gas in recent weeks as more motorists are returning to the roads as cities begin to return to some semblance of normalcy. The global oil market with reductions in crude oil production in the Middle East has also contributed to the steady climb in gas prices.
But the massive winter storm that wreaked havoc on Texas, Louisiana and Mississippi in the past week also helped cause the spike in gas prices. That area is not only a major source of gas, but that's also where 45% of the nation's oil refineries are located. The storm negatively impacted about half of those refineries, causing crude oil prices to jump 3% in the past week to $61.14 per barrel.
"This pump price hike is similar to what you'd expect if a hurricane struck the gulf coast region," said AAA Florida spokesman Mark Jenkins. "Just like the aftermath of a hurricane, workers are working to return to normal operations. Any reports of extended downtime or significant supply impacts could cause another round of rising prices."
The most expensive gas in the state could be found in West Palm Beach at $2.71 per gallon on average. Fort Lauderdale had the second most costly gas at $2.64 followed by Ocala at $2.63.
The Panhandle area of Florida saw the most affordable gas in the past week with Panama City recording the least expensive gas at $2.52 followed by Fort Walton Beach at $2.54 and Pensacola at $2.57.
Florida has slightly less expensive gas than the national average price for a gallon which was $2.63 in the past week.