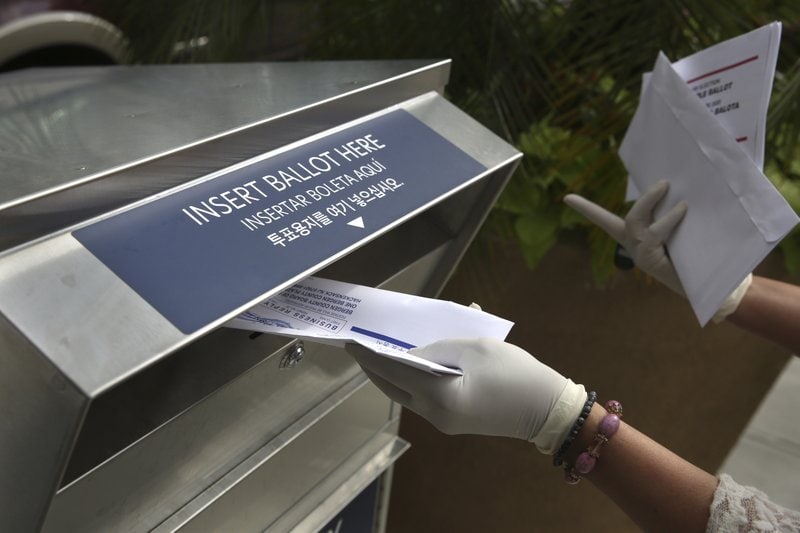 It is currently up to each county's the supervisor of elections whether or not to provide postage for ballot return.
In a proposal by Tampa lawmakers, supervisors of elections across the state would be required to enclose postage paid return envelopes in mail-in ballots.
Sen. Janet Cruz joined Rep. Susan Valdes in filing identical versions of the bill, SB 1528 and HB 869. The legislation would alter current state election law, which does not require prepaid postage to be enclosed in vote-by-mail ballots. It is currently up to each county's supervisor of elections whether or not to provide the postage.
Valdes said the bill was partially inspired by Hillsborough County's Supervisor of Elections office, which does provide paid postage for return.
"It works phenomenally in Hillsborough County, so we figured if we can do it in Hillsborough County, why can't we just do it all across the state," Valdes said.
In Florida, voters who request vote-by-mail ballots are able to drop off completed ballots at specified drop boxes, specified locations or mail it back in.
The bill comes amid proposals by GOP state leadership for sweeping changes to Florida election laws.
Last Friday, Gov. Ron DeSantis announced a batch of election priorities he said would increase election security, including everything from drop box watchers to election observers and more.
The Governor's proposals faced quick backlash from critics calling the priorities a form of voter suppression. One critic, U.S. Rep. Charlie Crist, blasted DeSantis' proposed efforts as "nakedly partisan."
With the new election law proposals turning into a platform for GOP state leadership, it is unclear how the mail-in ballot bill will fare in the Republican-controlled Legislature.
"I think that it's a perfect time to have that type of conversation," Valdes said. "It becomes an easier way to vote, and folks don't have to keep up with how much stamps are today."

The House bill currently has three committee assignments, its first being the Public Integrity and Elections Committee. The Senate bill has yet to be assigned committees.
If passed, the bill would become effective Oct. 1.