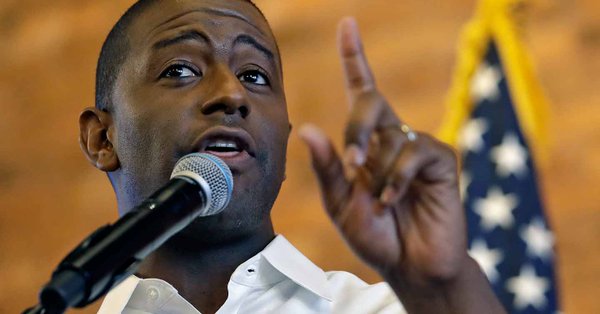 Forward Florida has had three treasurers in the past year.
A political committee chaired by former gubernatorial candidate Andrew Gillum was fined $1,150 for filing activity reports late.
Forward Florida was issued the four-figure fine on Monday, a week after it filed its financial reports for the month of January. The report was due Feb. 10, and received $50-a-day fines for the first three days late, then $500-a-day fines for two days after that.
The levy come as no surprise, as the committee missed its deadlines earlier this month and had received notice from the Division of Elections.
When Florida Politics first reported, officials there initially decried the story as an exaggeration and said reports were only filed three days late. Officials provided copies of expenditures and told the outlet the reports were filed digitally on Feb. 14. Expense reports were provided that showed the committee reporting two expenditures, including $13,500 in quarterly software costs with NGP Van and $719 in legal fees with the law firm Perkins Coie.
That indeed represented the full content of the reports. However, the documents were not filed with the state until the next day.
That came after the committee asked the state to reset credentials for the committee's new treasurer, Yolanda Brown. That request came on a form marked as coming from Gillum, the Forward Florida committee chair. But it bears a signature unlike any that appeared on committee documents Gillum signed in the past.
This was the first month Brown was responsible for the filings after former treasurer Shaun Davis was informed on Jan. 19 that his "services are no longer needed." Davis had taken over after Andrew Gay stepped aside from the role; Gillum informed the state of Gay's departure in a letter dated Aug. 4.
Gay was appointed campaign treasurer on Sept. 14, 2018, when Gillum was the Democratic nominee for Governor.
The late filings came shortly after a similarly named nonprofit chaired by Gillum, Forward Florida Action, filed an amended financial disclosure to correct previously unreported information on spending in 2019.