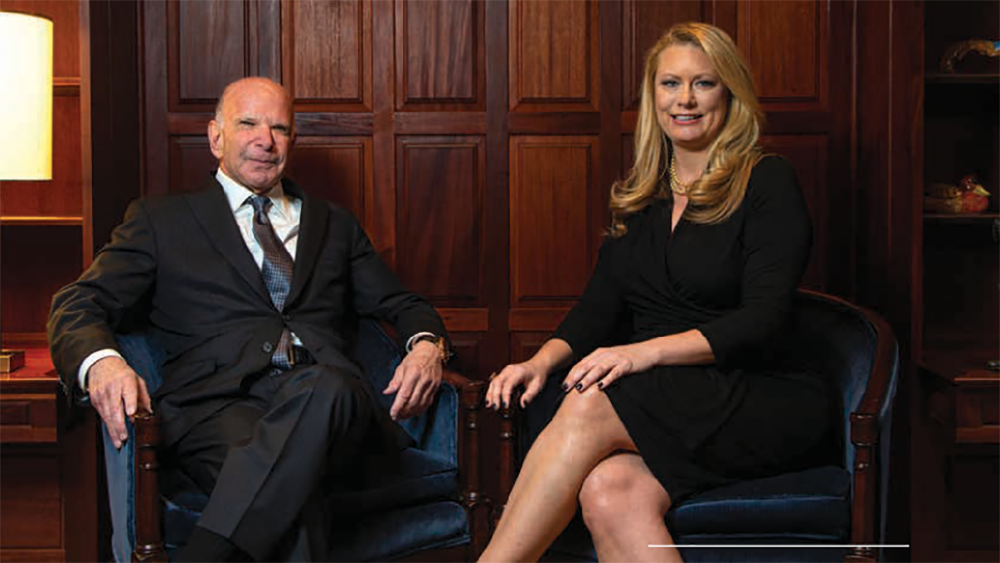 Revenues could have hit $8 million.
Showing little sign of slowing down, Rubin Turnbull & Associates managed to bank nearly $7 million in lobbying fees last year.
The firm founded by Bill Rubin and managed by Heather Turnbull showed earned an estimated $3.5 million from its 87 clients in the Legislature. They netted another $3.3 million or so lobbying the Governor and Cabinet.
The firm was consistent throughout the year, posting reports in the $1.5 million to $1.75 million range each quarter.
The earnings totals are based on ranges Rubin Turnbull & Associates reported for its income from each client. Florida Politics uses the middle number in those ranges to estimate revenues. The annual earnings estimate represents the sum of the firm's median earnings for each quarter.
In addition to the named partners, Rubin Turnbull's 2020 team included Melissa Akeson, Erica Chanti, Jodi Bock Davidson, Christopher Finkbeiner, and Matthew Sacco.
HCA Healthcare was the anchor client last year. The Tennessee-based hospital chain exceeded the $50K cap on range reporting every quarter on both sides of the ledger, shipping the firm exactly $448K for lobbying work last year.
The firm's blue-chippers also included Florida Crystals and The Richman Group of Florida, both of which were marked down for $280K between the firm's legislative and executive reports. Aetna, Miccosukee Tribe of Indians, Molina Healthcare and Wellpath also hit the six-figure mark on both sides of the Capitol complex, sending Rubin Turnbull $200K a pop.
Their client sheet had a couple of AAAs from the telecommunications industry.
Coming in at $125K was Motorola Solutions, which produces a range of leading-edge comms tech of particular use to first responders. Charter Communications, which has the largest subscriber base in the cable world, paid the firm $150K.
Higher-ed, too, was a moneymaker.
The firm handles the lobbying game plan for the Bulls ($40K), 'Canes ($120K), Ospreys ($40K), Panthers ($120K) and Sharks ($120K). Western Governors University also showed up at the $120K level.
The firm also catered to Fortune 500s AECOM, Humana and Southwest Airlines; the local governments for Deerfield Beach, Miami and Miramar; and cannabis interests Parallel, WeedMaps.
In addition to client ranges, lobbying firms report their overall income in a broad range on the bottom line of their quarterly compensation reports. Rubin Turnbull's reports show their minimum earnings at $4.5 million — $2.5 million in the Legislature and $2 million in the exec. Their ceiling was $8 million.
Florida lobbyists and lobbying firms faced a Feb. 14 deadline to file compensation reports for the period covering Oct. 1 through Dec. 31. Compensation reports for the first quarter of 2021 are due to the state in mid-May.