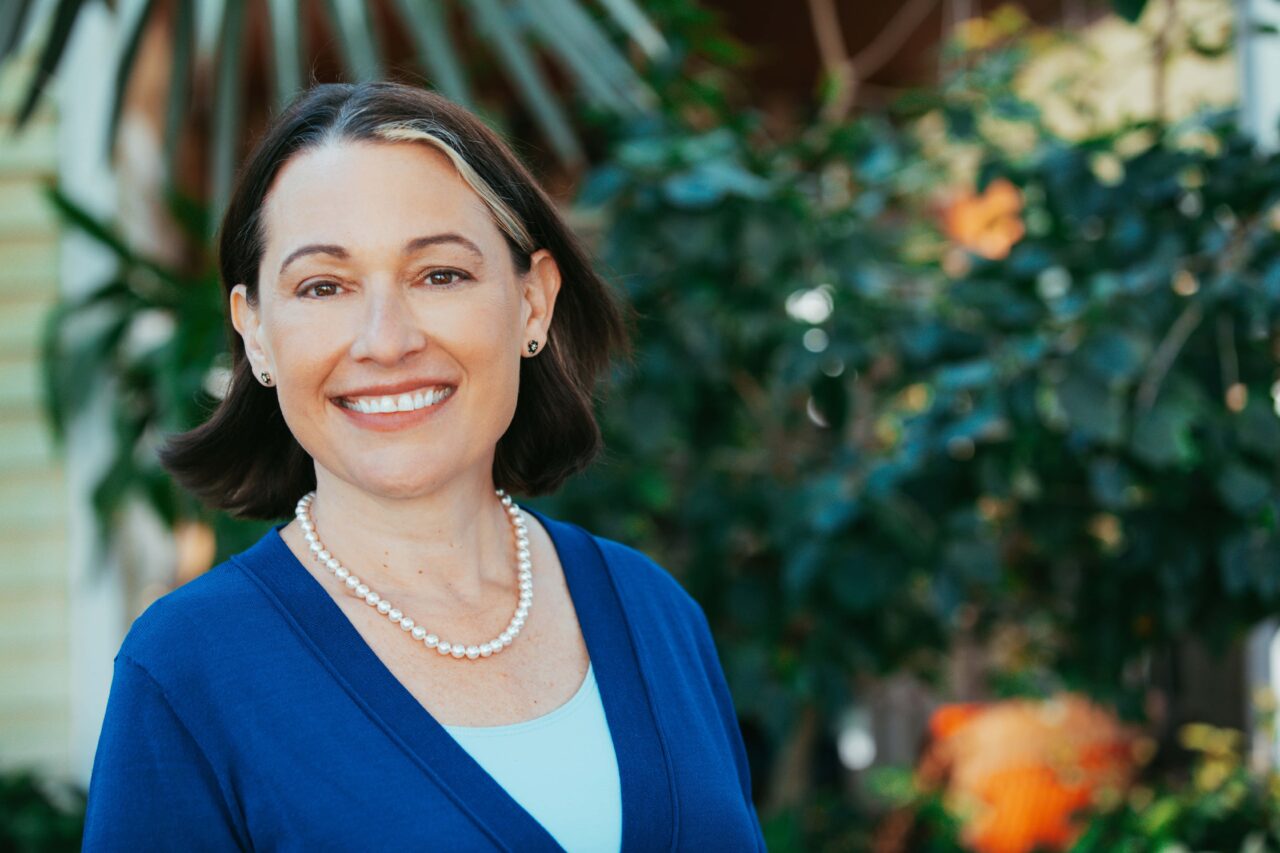 Rice would be the first female St. Pete Mayor to serve under its strong Mayor form of government.
St. Petersburg City Council member Darden Rice got a key, but not all that unsurprising, nod from Ruth's List Florida in her bid for Mayor.
The group, which often backs its endorsements with financial contributions to campaigns, helps get Democratic women who support abortion rights elected to office. Rice is so far one of two women running for Mayor in St. Pete, but is the only woman considered viable for the post.
"Ruth's List Florida is proud to endorse Darden Rice in her race for Mayor of St. Petersburg," said Lucy Sedgwick, CEO of Ruth's List Florida. "Having worked with Darden since she ran for City Council in 2013, we know the choice could not be clearer."
"Her entry into this race is particularly historic, as St. Pete has only elected a woman Mayor once before, and Darden would be the first LGBTQ+ person to hold the seat. Darden is a true leader who works tirelessly to champion the initiatives that make St. Pete a livable city for women and families, and she will make an outstanding Mayor."
Rice would be the first female Mayor to serve under the city's strong Mayor form of government. Corrine Freeman served from 1977 until 1985, but did so under a City Manager form of government, which does not afford mayors the same level of executive privilege.
"I'm honored to have the support of Ruth's List Florida in my race for Mayor of St. Petersburg," Rice said. "I look forward to bringing a new perspective, as well as my experience and leadership, to City Hall."
Rice is considered a frontrunner in the race to succeed incumbent Mayor Rick Kriseman, who is not seeking reelection because of term limits. She faces former Pinellas County Commissioner Ken Welch and former Rep. Wengay Newton, who also previously served on City Council with Rice. Some lesser known candidates are also running.
Rice has claimed the progressive lane in the race, leaning on her track record supporting things like the environment, transit and campaign finance reform. While the latter presents some potential challenges for Rice as she begins her campaign, she has a bevy of unwavering supporters behind her.
Welch, though he was once a Republican, is seen by many as another progressive option in the race. Meanwhile Newton, also a Democrat, is a more moderate option in the race, having previously supported conservative-backed legislation during his time in the Florida House, such as a controversial toll road proposal, and he endorsed former Mayor Rick Baker, a Republican, over Kriseman in his 2017 reelection campaign.
Rice officially entered the race for Mayor in January, but her committee, Friends of Darden Rice, has been raising money since early 2019. As of the end of January, her committee had raised more than $250,000. Her campaign account, only one month into fundraising, has pulled in another more than $68,000.
That haul puts Rice far ahead in the money race, with Welch trailing with his Pelican PAC raising nearly $87,000 and his campaign with nearly $29,000 raised so far.
Candidates face off Aug. 24 in the municipal Primary Election. If no candidate receives more than 50% of the vote, which is not expected, the top two vote-getters will advance to a General Election runoff Nov. 2.