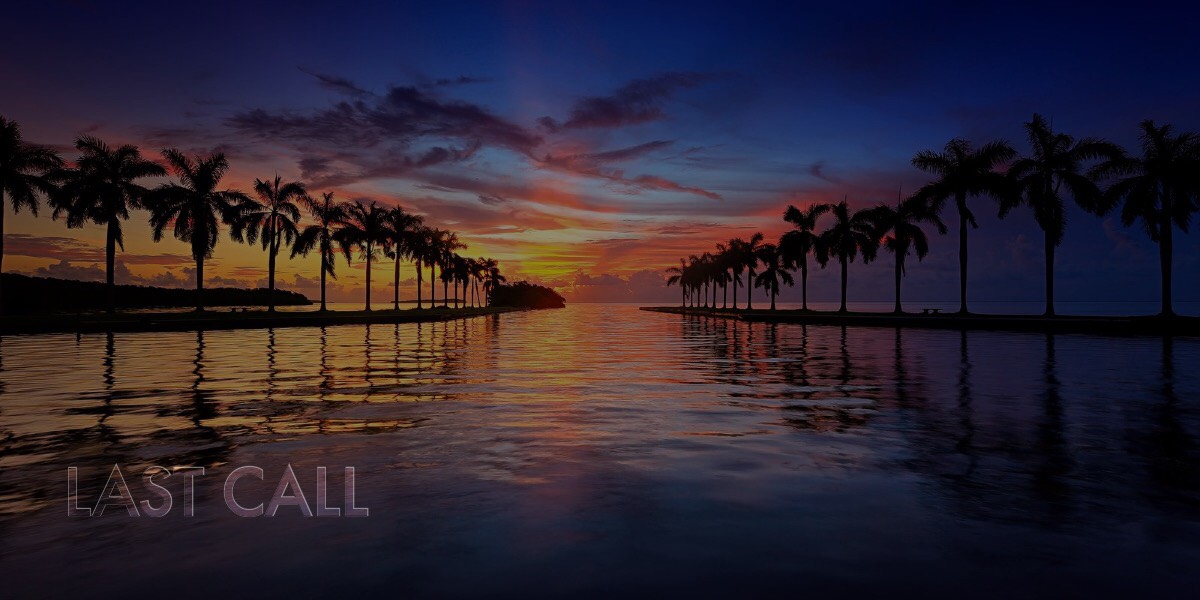 A digest of the day's politics and policy while the bartender refreshes your drink.
Last Call — A prime-time read of what's going down in Florida politics.
First Shot
Ed. Note — Sunburn will be taking a day off tomorrow as we prepare our exclusive Session preview package (as well as the finishing touches on Michelle's birthday celebration). Don't worry, the morning read of what's hot in Florida politics will return to your inbox Thursday morning. Have a great day and stay safe. 
___
I also want to take the top of Last Call today to wish an (early) happy birthday to someone I've known since Florida Politics was Saint Petersblog.
Matt Farrar, co-founder of top-tier Florida marketing firm SDS, turns 35 on Wednesday.
Farrar is not only one of the smartest people in marketing and politics, he's also a loyal friend and an amazing husband and father to baby Alexander. 
"I'm so proud of everything he has achieved not only professionally but personally. SDS is one of the fastest growing companies in Florida and across the country, they are constantly innovating and doing things differently. But, more importantly, this is his first birthday as a father. I'm in constant awe of his ability to love with all his heart and soul. I am incredibly lucky to have him as my partner and the way Alexander looks at him, he knows how lucky he is to have him as a daddy," said wife, comms pro, and friend of Florida Politics, Anna Farrar.
Happy Birthday, Matt from my family and all of Florida Politics.
___
U.S. Sen. Rick Scott sent a memo to the Republican electorate at-large Tuesday urging them to put the impeachment proceedings in the rearview and focus on helping the GOP break the Democratic trifecta in Washington.
"The Republican Civil War is now canceled," Scott wrote.
Scott says the intraparty fighting has only benefited Democrats, who "want to cancel us … they also want to get you fired from your job, get your bank to drop you, make you unemployable in the future, re-educate you, and completely silence anyone who disagrees with their new woke version of socialism in America."
As Chair of the National Republican Senatorial Committee, Scott is charged with helping Republicans retake the Senate in 2022. To do that, he asserts, party members need to refocus on winning elections. The alternative is an "unabashed" embrace of "socialism." 
To beat this threat — the threat of socialism, crushing debt, loss of freedom — we must focus on addition, not subtraction; on looking forward, not backward. Hopefully, at some point in the future, we will have beaten this threat back and find ourselves strong enough to afford self-indulgent divisions. But that day is not today," Scott wrote.
Scott closed with a variation of the campaign slogan he first debuted a decade ago: "Let's work together, let's focus forward, and let's get to work to create the America our families want and deserve."
Coronavirus Numbers
Positive cases:
— 1,844,228 FL residents (+5,483 since Monday)
— 34,305 Non-FL residents (+127 since Monday)
Origin:
— 14,672 Travel related
— 707,442 Contact with a confirmed case
— 20,037 Both
— 1,102,077 Under investigation
Hospitalizations:
— 78,212 in FL
Deaths:
— 30, 749 in FL
Vaccinations:
—4,188,888 Doses administered
— 2,748,495 Total people vaccinated
— 1,308,102 First dose
— 1,440,393 Series completed (+41,999 since Monday)
Evening Reads
"How the effort to deny the reality of the Jan. 6 attack is evolving" via Philip Bump of The Washington Post
"Why Joe Biden is tackling immigration now" via Giovanni Russonello of The New York Times
"Homestead detention center for unaccompanied migrant teens to reopen under Joe Biden" via Monique O. Madan of the Miami Herald
"CVS pharmacies will now distribute COVID-19 vaccine in Florida" via Gray Rohrer of the Orlando Sentinel
"Rick Scott wants National Guard out of U.S. Capitol" via A.G. Gancarski of Florida Politics
"Who gets vaccinated next? Florida's the only state that doesn't tell you." via Megan Reeves of the Tampa Bay Times
"More than 2,000 vaccine doses for affluent Florida site unused" via Arek Sarkissian and Andrew Atterbury of POLITICO
"Sarasota County community with million-dollar homes got special vaccine access" via Zac Anderson of the Sarasota Herald-Tribune
"These bad Florida bills aim to silence racial justice advocates" via Rep. Fentrice Driskell for the Tampa Bay Times
"Ron DeSantis wants Legislature to restrict local governments' emergency powers" via Renzo Downey of Florida Politics
"Could Newsmax find a niche as home for Donald Trump-loving dog haters?" via Anthony Man of the South Florida Sun-Sentinel
"FL's 2021 Legislative Session: A smelly storm of bad ideas" via Diane Roberts of the Florida Phoenix
"Sen. Randolph Bracy of Orlando considering run for Governor" via Gray Rohrer of the Orlando Sentinel
"Florida adds 5,000+ coronavirus cases, 154 deaths Tuesday" via Romy Ellenbogen of the Tampa Bay Times
"Nikki Fried on 2022 gubernatorial run: 'We're not there yet'" via A.G. Gancarski of Florida Politics
"Wisconsin Democrats bail out Florida Dems" via Scott Powers of Florida Politics
"'Holy Spirit' juror drives Corrine Brown appeal push" via A.G. Gancarski of Florida Politics
"Florida's 2021 Legislative Session: A smelly storm of Bad Ideas" via Diane Roberts of the Florida Phoenix
"Wisconsin Democrats bail out Florida Dems" via Scott Powers of Florida Politics
"Locals protest over genetically modified mosquito plan in Florida Keys" via David Goodhue of the Miami Herald
"Tom Wright, Thad Altman seek legislative presence on Space Florida" via Scott Powers of Florida Politics
Quote of the Day
"If we truly are trying to make sure we keep everyone safe and protect the learning environment, it just makes good sense to make sure everyone who works in our schools has access to the vaccination." — Florida Education Association President Andrew Spar, on Ron DeSantis' plan to vaccinate teachers and law enforcement officers over 50.
Bill Day's Latest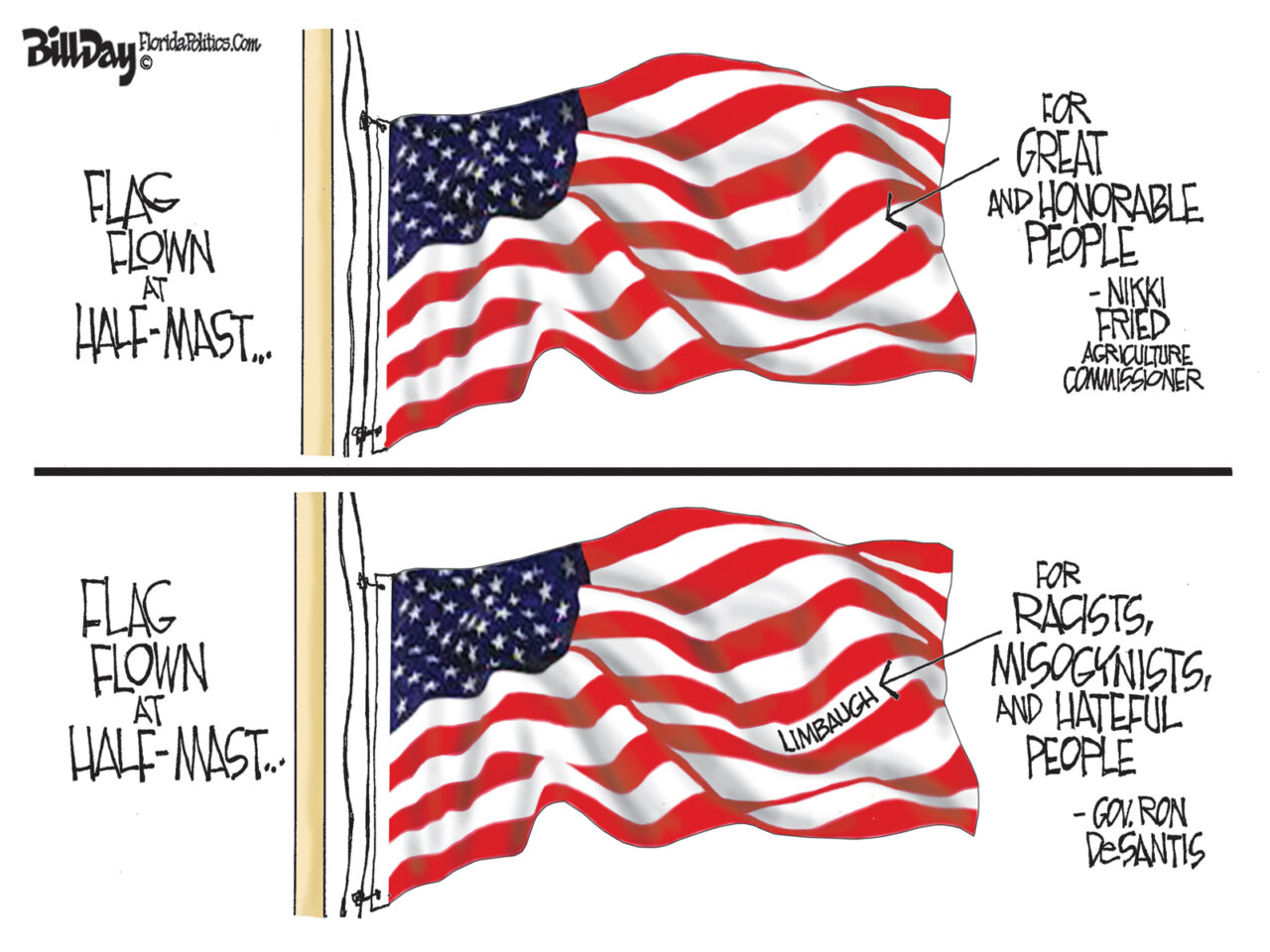 Breakthrough Insights