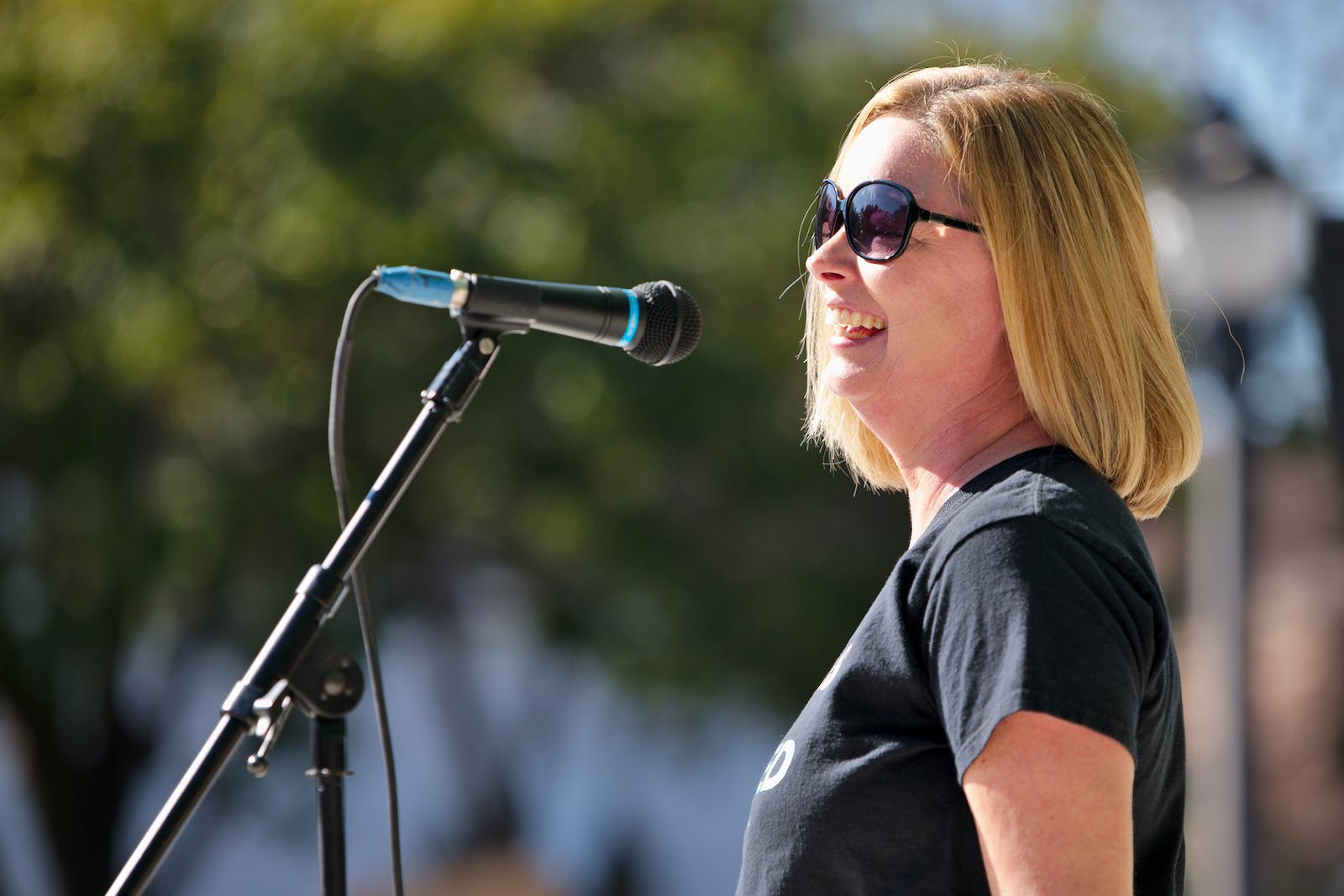 Driscoll has been honored as an LGBTQ ally before.
Equality Florida Action PAC is endorsing incumbent Gina Driscoll as she seeks a second term on the St. Petersburg City Council.
The PAC, which is the largest civil rights organization dedicated to securing equality for Florida's LGBTQ community, credited its support to Driscoll's work championing LGBTQ-friendly policies.
"St. Petersburg has long been a leading southern city on LGBTQ rights, thanks to leaders like Councilwoman Gina Driscoll," Equality Florida PAC Senior Political Director Joe Saunders said in a news release. "We're putting a marker down for our members and supporters early and clearly. Councilmember Driscoll has a long history of fighting for marginalized people, especially LGBTQ communities. We need Gina's leadership in one of Florida's most important cities."
Driscoll was named one of Watermark's Most Remarkable People of 2019, and she received the Tampa Bay Business Journal's Business of Pride award as an Individual Ally for her advocacy on behalf of LGBTQ-owned businesses.
One of her first-term achievements on the Council was passing a resolution to add an LGBTQ category to the city's Small Business Enterprise program.
"I am so humbled to receive this endorsement," Driscoll said in a news release. "Equality Florida Action PAC has been leading the charge to defend communities across the state against bigotry and hatred — I'm proud to stand with them. Whether St. Petersburg is your home or you're just here for a visit, I want every person to know that St. Petersburg is a welcoming place where diversity and inclusion are valued."
Driscoll, who was first elected to the District 6 seat in 2017, is the Council vice-chair. Her current term will expire in January 2022, and she will be on the ballot for the Aug. 24 St. Pete Primary Election, which will also have the open Mayor's seat on the ballot.
District 6 covers the southeast area of St. Pete and includes Tropicana Field and Coquina Key.
Currently, the incumbent is the only candidate who has filed to run for the District 6 seat. Driscoll is a Democrat and could draw a Republican challenger. The district has long been held by Democrats, including Driscoll's predecessor, Karl Nurse, but is seen as a winnable seat for Republicans despite its large minority constituency in parts of South St. Pete.
Democrats currently have a 6-2 majority on the dais, with Ed Montanari and Robert Blackmon being the two Republicans. Both are rumored to be potential contenders for this year's mayoral contest to replace Rick Kriseman, a Democrat, who is facing term limits.