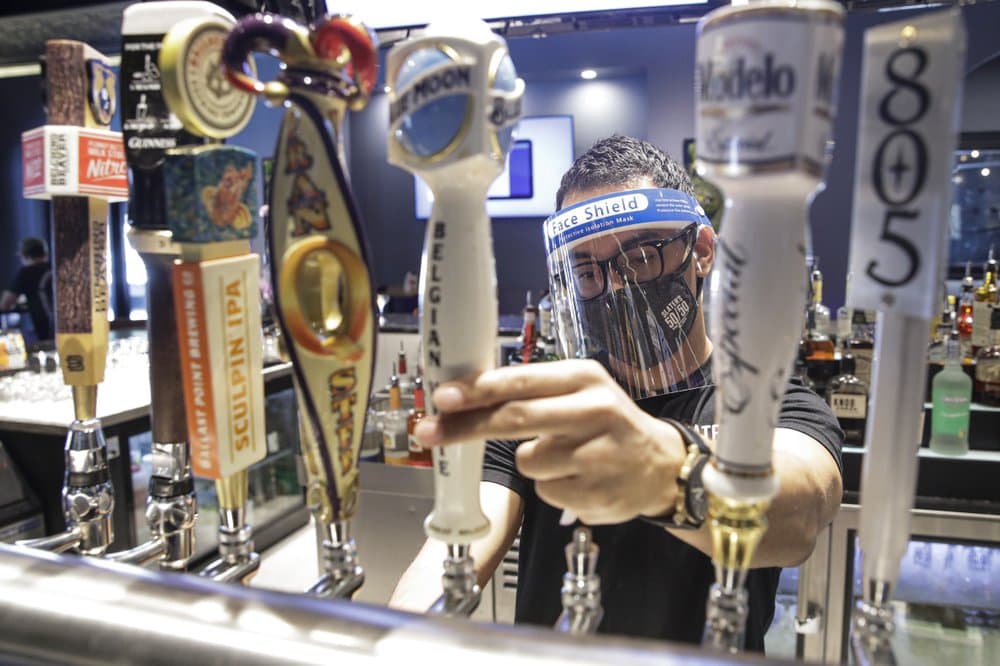 That curfew targeted bars and late-night restaurants.
A federal appeals court is continuing to halt Broward County officials from enforcing a midnight curfew installed to limit COVID-19 spread.
The newest ruling keeps an injunction in effect which temporarily blocks Broward County from enforcing the curfew. That injunction will remain in effect as Broward officials appeal a larger ruling, which called for the curfew to end permanently.
In October, Broward moved its curfew on bars and restaurants back an hour, allowing those businesses to remain open longer after Gov. Ron DeSantis ordered the state to move into Phase 3 of the reopening plan.
Broward's rules still barred those establishments from operating in-person service from midnight until 5 a.m., but allowed to-go and takeout orders. Officials argued those late night hours, paired with possible alcohol consumption, can impair decision-making and lead to additional social distancing violations.
In December, U.S. District Judge Raag Singhal ruled that curfew was unenforceable. He found the time limitations "arbitrary," and that the county's curfew conflicted with the Governor's order requiring local governments to allow businesses to reopen.

Broward County is still appealing that decision, but Judge Singhal put an injunction in effect while that appeal plays out. The newest ruling simply deals with Broward's appeal of the injunction itself. The county continues fighting for an appeals court to overturn Singhal's overall ruling, though a decision to uphold the injunction is a bad sign for the county's case.
The case originated after a series of restaurants and bars challenged Broward's ruling, including #00 Shato, Capone's, D'Lux Restaurant and Bar, Ebar Club 13, Euro Night Club, Grand Cafe Inc., The Hub, Lucky's Tavern and Sway Nightclub.
Broward's COVID-19 cases spiked following the holidays, as did cases in nearby Miami-Dade and Palm Beach counties. Recent weeks have seen those numbers decreasing once again, as state and local officials continue to roll out vaccination opportunities.
Though the case trajectory in Broward and Miami-Dade has seen similar trends in recent months, a similar curfew in Miami-Dade County remains enforceable despite court challenges. While Miami-Dade lost at the initial stage, an appeals court upheld its curfew in late October. Earlier this month, a second court followed suit, allowing the curfew to stay in effect.
Miami-Dade officials have argued the Governor's reopening order did not bar local curfews, as it allowed local governments to institute certain restrictions approved by the state.