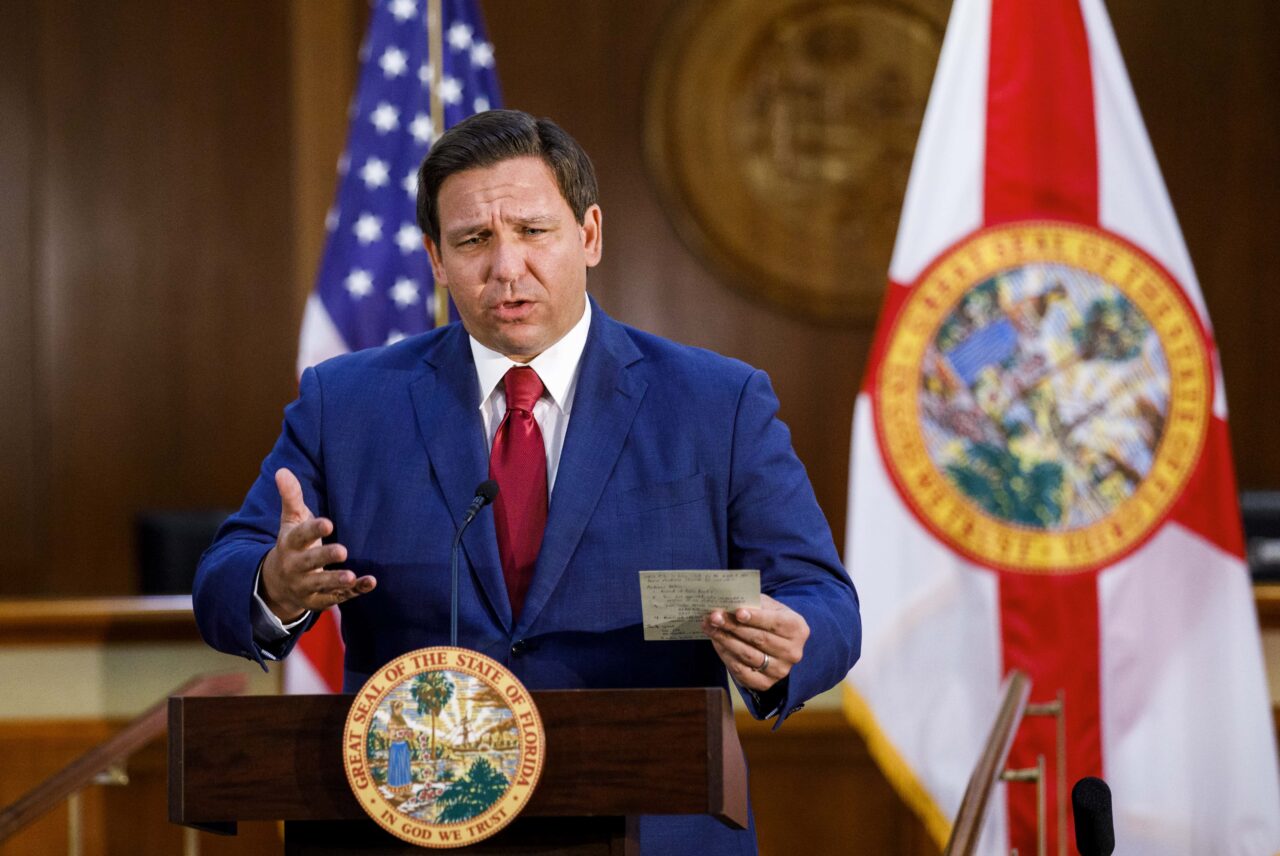 The Governor has no specifics yet but was willing to make that promise.
Florida still has not announced details on the next stage of its COVID-19 vaccine rollout, but Gov. Ron DeSantis said Thursday that the next age group will likely start getting vaccinated next month.
Unlike many other states, Florida has not written a complete playbook for its vaccine rollout, instead focusing its message on inoculating "Seniors First."
Vaccines are currently available to residents and part-time residents 65 years old and older, as well as health care professionals and long-term care facility staff and residents. As soon as the demand for shots subsides among the state's 65-and-older population, the Governor says, the state will let younger groups get vaccinated.
"I would say, without question, barring any problems with the vaccine distribution, you're going to see the age lower at some time within March, for sure," DeSantis said in Jacksonville.
During a separate press conference in Fort Pierce, the Governor explained that he was being careful not to overpromise.
"I don't want to say it's going to be starting next Thursday and then come to find out that the vaccines aren't in a position or that we have too much demand for seniors, because what's going to happen is the minute you lower the age, whether it's 60, 55, there's going to be a lot of those people that are going to crush the system," he said.
Unforeseen hiccups, like when storms across the American South delayed vaccine deliveries last week, could also force a change of plans.
The Governor on Tuesday announced law enforcement officers and teachers 50 years of age and older will be able to get vaccinated at four upcoming federal sites in Jacksonville, Miami, Orlando and Tampa. The Federal Emergency Management Agency will be providing "tens of thousands" of doses to the state at those sites.
He said that program likely wouldn't detract from the state's efforts to vaccinate seniors. But that might not hold true if the state lowers the age to get a shot, making millions of Floridians eligible.
The state has not yet announced details for the partnership with FEMA. The Governor says he is waiting to hear from the federal government on "exactly how they want to do it." FEMA-supported sites will make shots available by the end of next week, he assured.
The Governor, a Republican, was also forgiving to the Biden administration regarding the unanswered questions on the FEMA partnership, a change of tone in recent weeks.
"Look, it's a new administration coming in, it's a new idea. Sometimes there's just parts moving," DeSantis said.
Access could also "turn a corner" in four to six weeks, DeSantis said, if Pfizer and Moderna vaccine production increases and if the Johnson & Johnson vaccine comes online.
"As we get into April, this thing is not going to be very difficult for people to be able to get," DeSantis said. "I think the supply is going to be very robust."
The U.S. Food and Drug Administration is expected to give its emergency-use approval to J&J's formula by the end of the week. Early test results show the one-dose formula successfully prevented hospitalizations 28 days after receiving the vaccine, even if the formula wasn't as effective as Pfizer and Moderna's shots.
Florida also has not formalized its vaccine master plan. The only publicly available plan is a draft plan published in October that the DeSantis administration says is the closest thing to its long-term vision.
While the Governor's critics say he doesn't have a vaccination plan, he has suggested that other states' plans haven't been valuable.
"A lot of those plans haven't worked out," the Governor said. "They've had to change their criteria from the beginning. They had plans in December, had to shift."
Many of those states have scrapped their plans and are now prioritizing seniors like Florida is, he added.
In the afternoon in Fort Pierce, DeSantis rejected the narrative that there is no detailed vaccination plan.
"That's not what I said," he retorted before saying the plan is to put seniors first.
The Governor announce new vaccination sites at Edward Waters College, Florida A&M University, Broward College, Kissimmee Community Center as well as two sites in Miami-Dade County during his morning Jacksonville stop. Those locations, which each offer 200 shots per day, target predominantly minority communities.
Those sites are inspired by one opened earlier this month in Pahokee, which lacked access to vaccines after the DeSantis administration pushed Palm Beach County's vaccines into the state's Publix plan.