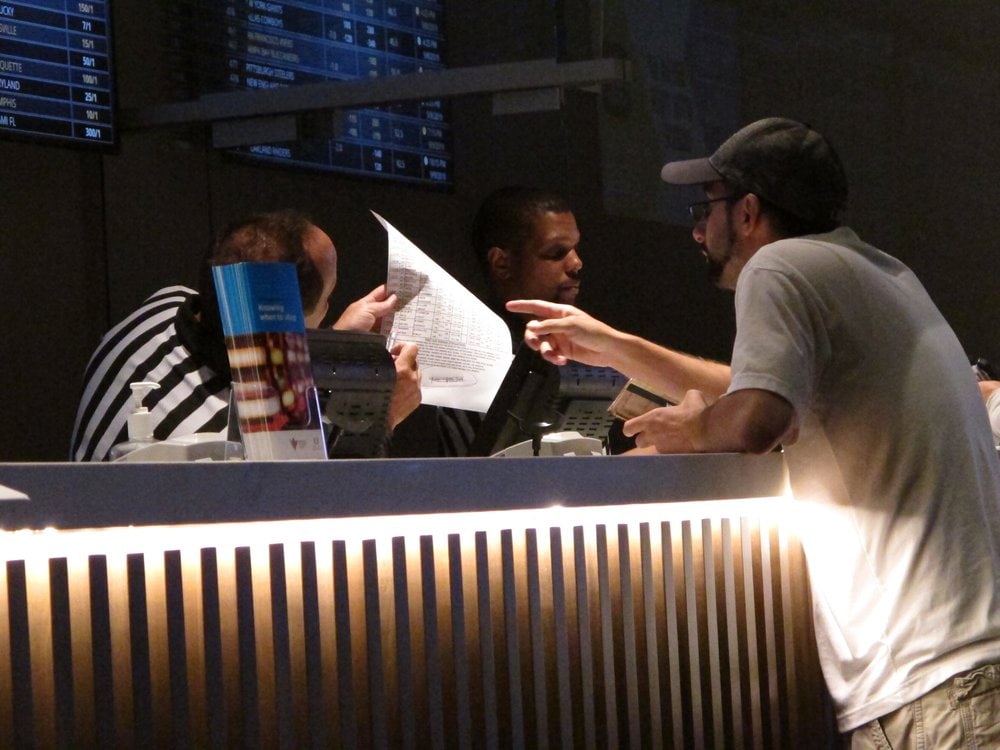 Is this the year a betting package finally clears the Legislature?
A bipartisan proposal to legalize sports betting in Florida is heading to the House this Session as lawmakers seek to make up budget shortfalls caused by the COVID-19 pandemic.
Republican Rep. Chip LaMarca and Democratic Rep. Anika Omphroy are teaming on a set of bills aiming to set up the legal structure in the state. LaMarca will spearhead two bills implementing the overall policy (HB 1317) and setting up licensing requirements (HB 1321). Omphroy will sponsor legislation dealing with the tax structure surrounding those bets (HB 1319).
"As we grapple with a tough budget year and as many good programs are facing deep cuts, it's time Florida gets innovative when it comes to keeping dollars in our state," LaMarca said Thursday.
"Right now, Floridians are sending millions of dollars out of the state every year, mostly overseas to foreign countries, because Florida has failed to bring legal sports wagering to our state. We have an opportunity to keep that money here in Florida. Allowing online and retail sports betting to operate legally translates into millions in revenue. That's money from Floridians that should be invested in Florida."
The license to facilitate sports betting will be limited to tribal properties, casinos and pari-mutuel facilities, and pro sports venues. That license would permit those entities to set up a website and an app, allowing for customers to wager on the games.
Those licenses will cost $7.5 million up front and must be renewed each year for another $1 million.
"It is a privilege to file one of the three required pieces of legislation to bring legal sports wagering to Florida with Rep. LaMarca," Omphroy added Thursday. "We need to boost our tourism and fill budget gaps for things like education and workforce training. Sports wagering can provide the funds that we are currently leaving on the table."
This isn't the first time lawmakers have sought a deal to bring gambling to the state. While previous attempts have failed, lawmakers are looking for ways to make up for lost tax revenue because of the pandemic.
LaMarca also appealed to Gov. Ron DeSantis' push promoting sports in the state. The NBA concluded last year's regular season and the entirety of its playoffs in a bubble in Orlando. DeSantis also stumped for the Super Bowl to remain in the Tampa Bay area despite COVID-19 concerns. That resulted in the first time ever an NFL team appeared in a Super Bowl located in their home city. The Tampa Bay Buccaneers went on to win the game, upsetting the Kansas City Chiefs.
"Gov. DeSantis has made it a priority to make Florida the destination (as the) sports and tourism capital of America," LaMarca said.
"Floridians and visitors alike demand entertainment choices. I look forward to working with all interested parties in the Legislature on a bill that makes Florida a major player in the online and retail sports wagering industry to help fill budget shortfalls. Bottom line? Safe and regulated domestic sports wagering is an industry Florida deserves."
LaMarca has an ally in the Governor's office. DeSantis pushed for a late deal on a betting bill last Session, though negotiations fell short.