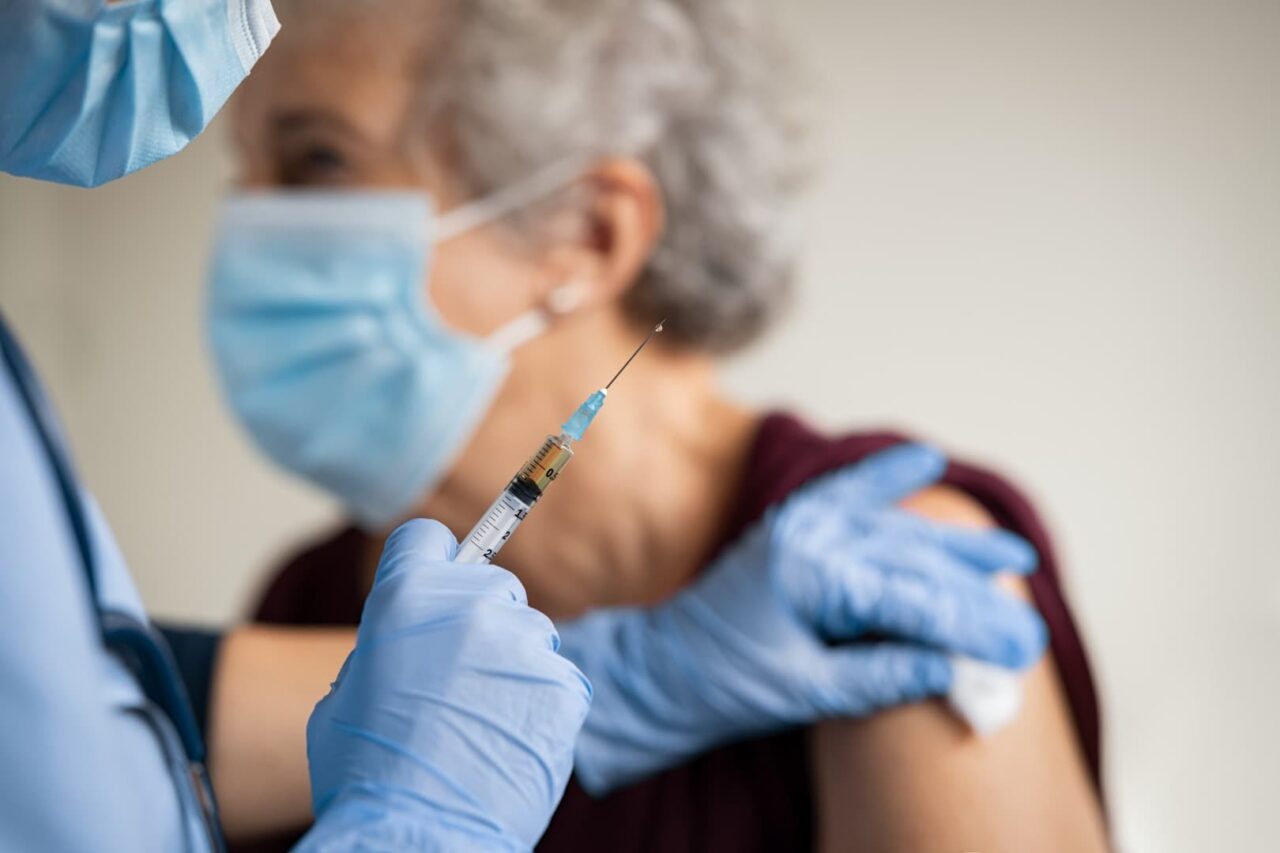 The tri-county area has now seen more than 1.25 million doses administered.
South Florida surpassed another COVID-19 vaccination milestone Thursday, as more than 450,000 people in the region are now fully protected against the disease.
That total sits above 457,000 as of Thursday, and more than 1.25 million doses have now been administered across Miami-Dade, Broward and Palm Beach counties. The current vaccine regimen requires two doses to be fully vaccinated. A one-shot Johnson & Johnson vaccine will likely be available soon as well.
Though the region's daily death toll has slowed somewhat over the past six days, the worst isn't fully past just yet. Another 35 COVID-19 patients died as of Thursday's report, bringing the region's overall death toll to 10,177.
South Florida recorded another 2,714 COVID-19 cases Thursday, bringing the region's overall total above 719,000. But the case positivity rate is dropping in all three major South Florida counties, signaling the spread is slowing. That's thanks in part to the state's increased vaccine push in Palm Beach and Miami-Dade counties.
Miami-Dade County leads the region in overall doses administered, but that's partly due to its larger population. The state is currently focusing on vaccinating individuals 65 and older, and a look at that demographic shows Miami-Dade is slightly lagging its northern neighbors.
Palm Beach has fully vaccinated around 32% of its 65-and-older population. In Broward, that number is around 31% as of Thursday.
Miami-Dade has completed vaccinations for around 25% of its senior population. Gov. Ron DeSantis is hoping a large expansion into pharmacies within Miami-Dade can help the county catch up.
DeSantis has signaled the state would open up the vaccine to a new age group next month, though it's unclear whether that will focus on individuals 55 and older or 60 and older.
Here are some of the weekly numbers for the previous three weeks throughout the South Florida tri-county area:
Miami-Dade
— Feb. 4-10: 24 newly-reported hospitalizations per day, 20 newly-reported deaths per day, 1,595 new confirmed cases per day, 6.9% positivity rate, 10,284 vaccine doses administered per day, 5,817 vaccines completed per day
— Feb. 11-17: 41 newly-reported hospitalizations per day, 23 newly-reported deaths per day, 1,247 new confirmed cases per day, 6.4% positivity rate, 9,144 vaccine doses administered per day, 3,841 vaccines completed per day
— Feb. 18-24: 40 newly-reported hospitalizations per day, 18 newly-reported deaths per day, 1,284 new confirmed cases per day, 6.1% positivity rate, 6,631 vaccine doses administered per day, 2,798 vaccines completed per day
Broward
— Feb. 4-10: 27 newly-reported hospitalizations per day, 11 newly-reported deaths per day, 885 new confirmed cases per day, 6.9% positivity rate, 8,929 vaccine doses administered per day, 4,998 vaccines completed per day
— Feb. 11-17: 22 newly-reported hospitalizations per day, 11 newly-reported deaths per day, 709 new confirmed cases per day, 6.7% positivity rate, 7,116 vaccine doses administered per day, 3,872 vaccines completed per day
— Feb. 18-24: 26 newly-reported hospitalizations per day, 10 newly-reported deaths per day, 754 new confirmed cases per day, 6.6% positivity rate, 4,916 vaccine doses administered per day, 2,089 vaccines completed per day
Palm Beach
— Feb. 4-10: 23 newly-reported hospitalizations per day, 9 newly-reported deaths per day, 515 new confirmed cases per day, 6.4% positivity rate, 10,381 vaccine doses administered per day, 5,938 vaccines completed per day
— Feb. 11-17: 19 newly-reported hospitalizations per day, 12 newly-reported deaths per day, 462 new confirmed cases per day, 7% positivity rate, 5,838 vaccine doses administered per day, 2,881 vaccines completed per day
— Feb. 18-24: 13 newly-reported hospitalizations per day, 9 newly-reported deaths per day, 444 new confirmed cases per day, 6.2% positivity rate, 6,488 vaccine doses administered per day, 4,653 vaccines completed per day