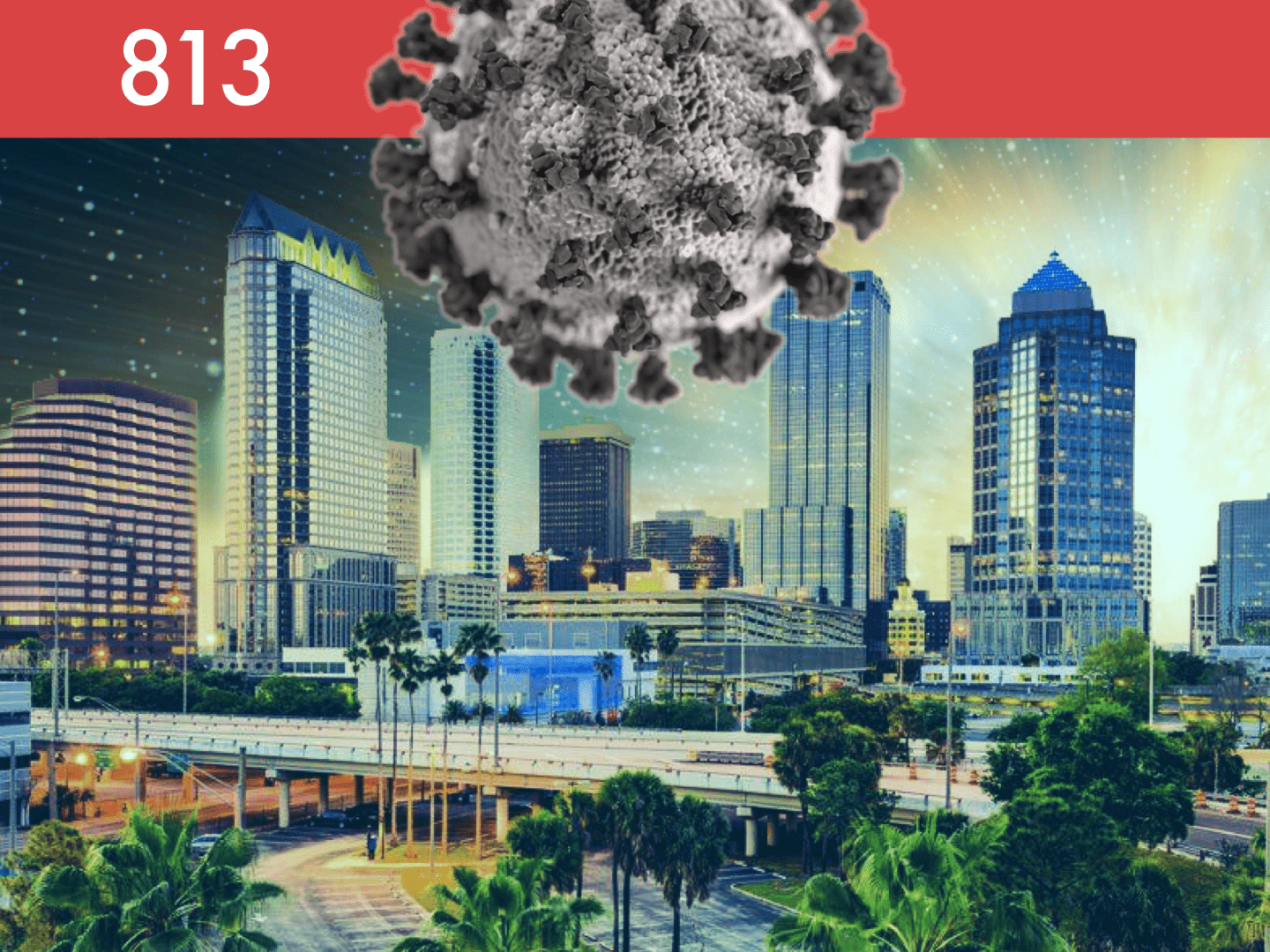 There's an ebb and flow in Tampa Bay COVID-19 data.
Hillsborough and Pinellas counties reported the lowest positivity rate each have seen in the past two weeks on Wednesday, according to Florida Department of Health data released Thursday.
Hillsborough recorded a rate of 5.87%, while Pinellas dropped to 3.82% on Wednesday. For context, Hillsborough County has maintained a rate between 7-8% in the past two weeks, while Pinellas has averaged around 6%.
The drop in positivity rates comes after a single-day spike reported in Hillsborough County, illustrating a rollercoaster-like set of data.
However, despite the strikingly low positivity rates, the number of cases reported did not fall below average, driven by an increase in returned test results. In Pinellas, case numbers actually rose.
Pinellas reported 305 new cases on Wednesday, up from 244 cases Tuesday and 182 Monday. The county also reported one new death in the latest report, as well as 15 additional hospitalizations.
Since the start of the pandemic, Pinellas County has recorded 65,937 cases of COVID-19, including 1,433 deaths.
Hillsborough confirmed 393 new cases Wednesday, a slight fall from the previous day's spike, but in line with the higher-end of last week's average case numbers.
Hillsborough County reported 14 new deaths in the latest set of data, and five additional hospitalizations. The recent report brings the county's death toll to 1,484. So far, the county has reported 110,485 cases of COVID-19.
As far as vaccinations, Hillsborough County has administered vaccines to 138,140 individuals, including 73,839 who have completed the series. Pinellas County follows close behind, having vaccinated 137,975 individuals, 73,001 of whom have received a second dose.
Amid vaccination efforts, Tampa has recently faced challenges in trying to oversee the Mayor's mask mandate, especially at bars and clubs.
On Monday, several bar owners had to go before the Tampa City Council to make their case against losing their liquor permits, a punishment that has been threatened by the city for establishments not complying with mitigation ordinances.
But, there's good news. Tampa Family Health Centers will be one of 250 health centers across the country to receive vaccines through the Health Resources and Services Administration's COVID-19 Vaccination Program, administering vaccines to critical areas of need.