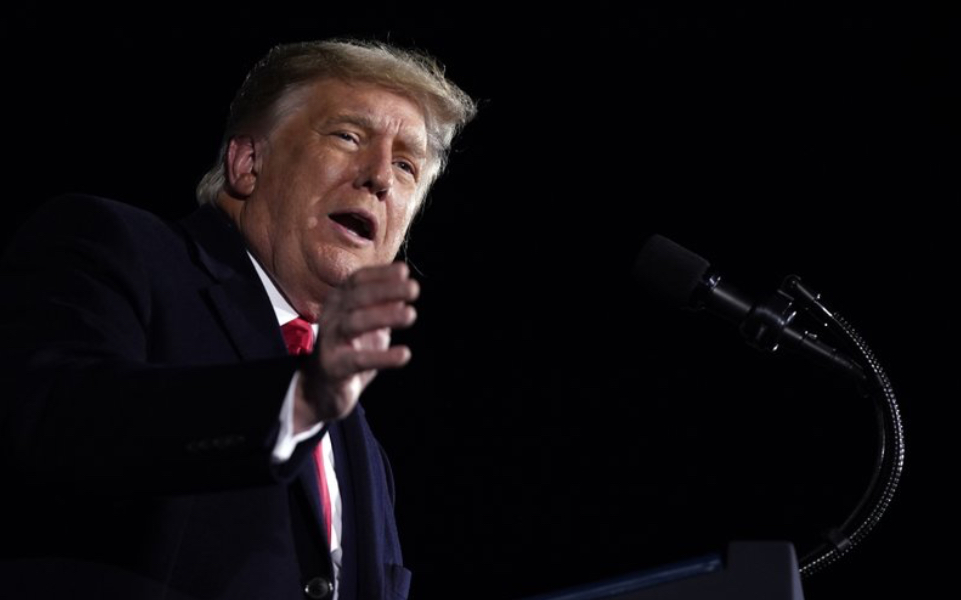 What to expect at CPAC.
 A gathering of conservatives this weekend in Florida will serve as an unabashed endorsement of former President Donald Trump's desire to remain the leader of the Republican Party — and as a forum to fan his false claim that he lost the November election only because of widespread voter fraud.
Matt Schlapp, chairman of the Conservative Political Action Conference and a Trump ally, said discussion panels on election integrity would highlight "huge" evidence of illegal voting in Georgia, Nevada and elsewhere that ultimately swung the election for Democrat Joe Biden.
Such baseless claims fueled the Jan. 6 attack on the U.S. Capitol and have been repeatedly dismissed by the courts, the Trump administration's leading security officials and senior Republicans in Congress, including Senate Minority Leader Mitch McConnell of Kentucky.
The conference marks the first significant gathering of Republicans since the election and its aftermath as the party reckons with the faction that continues to support Trump as its leader and those who think the GOP needs to move quickly beyond the turbulent era of his presidency. Conference organizers, representing the first camp, did not invite any of the 17 Republican members of Congress who voted to support Trump's second impeachment or any major Trump critics.
McConnell, a regular at the annual conference, will not be on the program after publicly chastising Trump for inciting last month's deadly insurrection at the Capitol. McConnell and his allies are worried that Trump will undermine the party's political future should the former president and his conspiracy theories continue to dominate Republican politics.
But at the conference, which will feature Trump along with most of the GOP's leading 2024 presidential prospects, organizers say election fraud will be a major theme.
"Because we pretty much wiped away scrutiny in a lot of these important swing states, you had a lot more illegal voting. That is not an opinion, that is fact," Schlapp told The Associated Press before the conference's kickoff Thursday evening.
But in five dozen court cases around the country after the election, no such evidence was presented, and Trump's then-attorney general, William Barr, said the Justice Department also had found none.
At the conference, though, those fact-based assessments are likely to be few, if any.
Trump himself is headlining the three-day session in a Sunday speech that will be his first public appearance since leaving the White House on Jan. 20. The event is being held in central Florida, having been blocked from meeting at its usual Maryland hotel by coronavirus restrictions in that state.