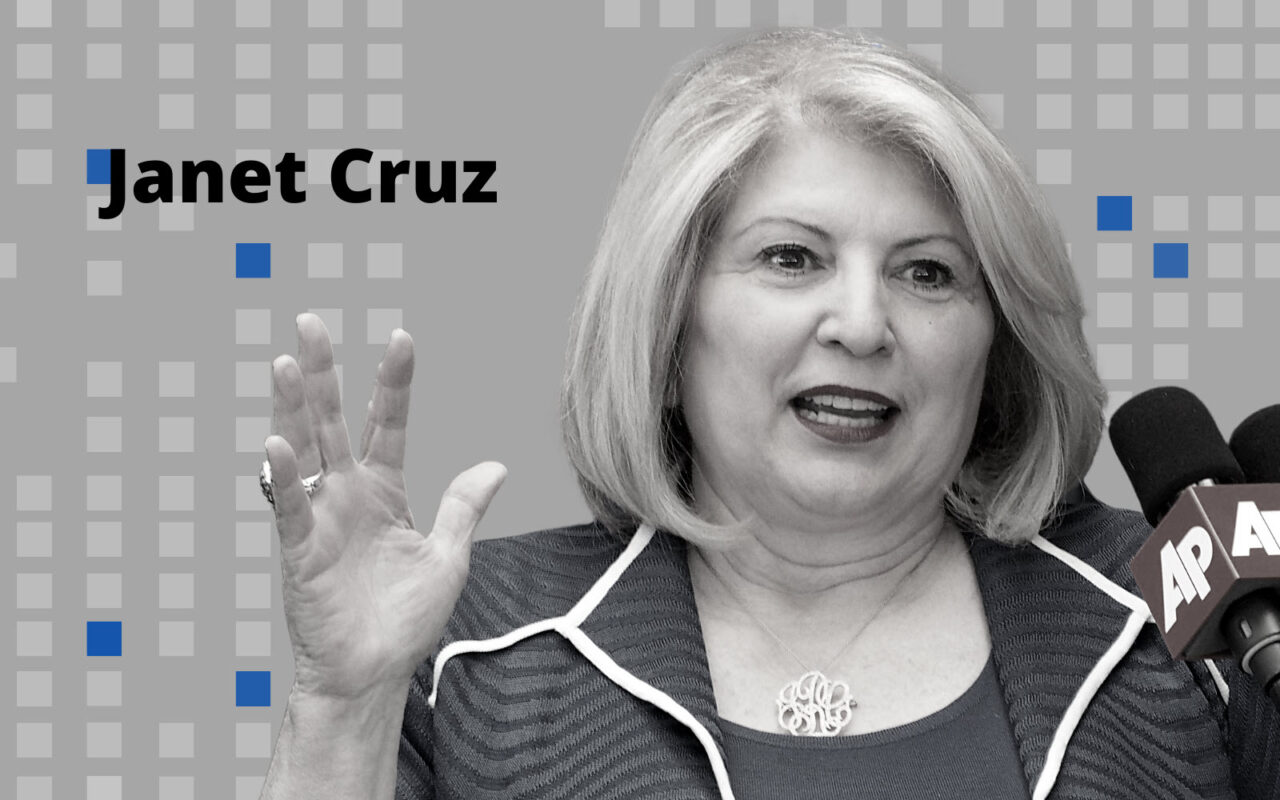 Janet Cruz packs a punch with media savvy, fearless leadership and a powerbroker family dynamic.
She's driven. She's passionate. She's not afraid to call out powerful Republican lawmakers. And while she might be a political powerhouse on her own, her family ties don't exactly hurt.
After narrowly winning her seat in 2018, Sen. Janet Cruz has advocated for progressive causes in Tallahassee while being a fierce supporter of Florida's flailing public education system — which may have been part of why Cruz won her current seat.
One might consider Cruz something of a cornerstone of Democratic politics in Hillsborough County — and, by extension, Democratic politics across the state. She has that rare ability to appeal to both progressives and moderates, helped in no small part by killer media savvy and a knack for choosing her battles wisely.
"Sen. Janet Cruz is a dedicated public servant and holds her community close to her heart. She works tirelessly to advocate for issues that positively impact the lives of her constituents and community, and through ten years of service in the Legislature has established herself as a prominent leader in the Tampa Bay area," said RSA Consulting lobbyist Ron Pierce.
Cruz was the only Democrat to win a state Senate seat in 2018. It's a seat that covers parts of Tampa and Hillsborough County, and she won it against Republican Dana Young by just a few hundred votes after a bruising campaign described by some as slaying a dragon. During her tenure in the Florida House, she served as Minority Leader. Suffice it to say, she knows how to use her voice.
"There isn't a more fierce member of the Florida Senate than Janet Cruz," said Christina Barker, chief of staff for the Vinik Family Office. "She understands her district, but more importantly she understands what it means to struggle, to overcome, and to draw on those experiences to fight for change. Sen. Cruz consistently finds a way to build relationships across the political spectrum and works tirelessly for her constituents."
She has been vocally against the Legislature's ongoing efforts to preempt local ordinances and does her best to block local lawmakers' ability to create their own laws at the city and county level on issues like renewable energy. She is currently advocating for better preservation of Black cemeteries. She is also trying to get Florida's older schools to install better water filtration to prevent students from drinking water that contains lead and other contaminants, an effort that when the Legislature passed, she took on herself through an independent fundraising campaign called Get The Lead Out.
Yet even if she's considered a Democratic firebrand, she's not afraid to side with Republicans when it makes sense to her. For example, Cruz supported the construction of a controversial toll road expansion bill most Democrats opposed.
She's vice-chair of the Senate Finance and Tax Committee. Her other committee assignments include Community Affairs, Health Policy and Military and Veterans Affairs.
Her daughter is prominent Democratic political consultant Ana Cruz, a consultant with Ballard Partners, whose partner is Tampa Mayor Jane Castor. If that doesn't spell a power dynamic, we don't know what does. And when she's ready to celebrate, look for her potentially at her son's restaurant, Big Ray's Fish Camp.
And Cruz doesn't appear to be going anywhere. She filed to run for reelection in 2022.